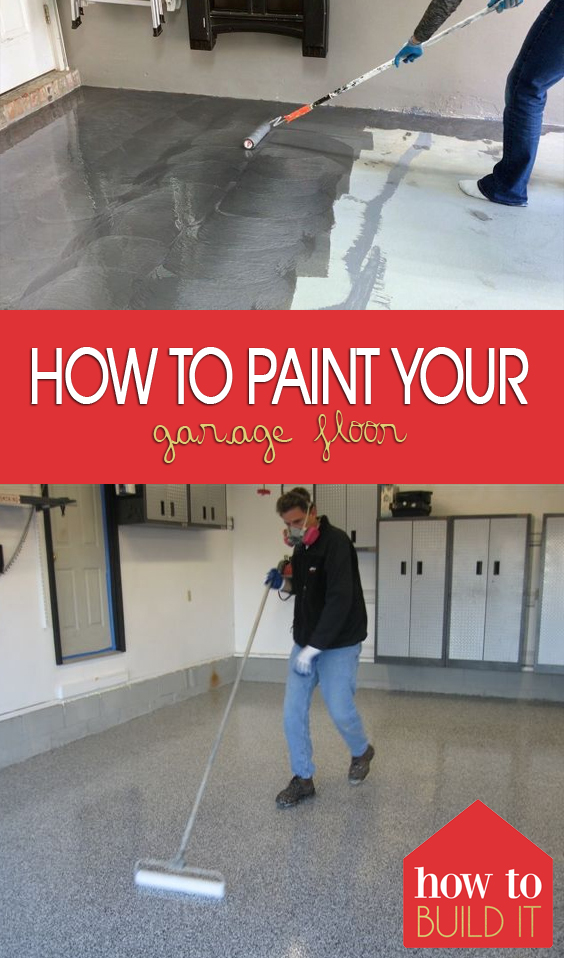 The garage isn't typically the first thing on your list when you consider all the ways you can improve the look of your home. Often forgotten, the garage can actually be an additional living space in your home instead of cold room where junk is piled with no sensible order. Whether it's a gym space, your work shop, or a space for the kids to hang with their friends, there are simple things you can do to your garage to make it a whole lot prettier without much effort – like painting the floor!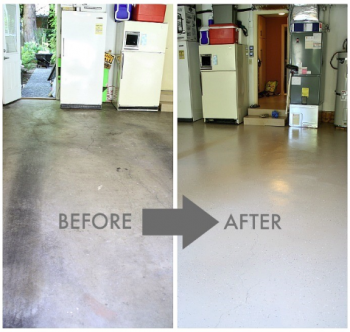 To paint your garage floor, you'll need the following supplies:
Broom
Shop Vacuum
Mop
Sherwin Williams Porch and Floor Enamel
H&C Concrete Sealer Wet Look
Paint roller – microfiber roller cover (x2)
Extension pole for paint roller
Optional: Quickcrete for filling holes and cracks
Optional: floor scraper
Step 1: Clear the area! Get everything off the ground so you can paint. Then, prep the floor by sweeping and vacuuming any loose debris on the floor. Optional: use a floor scraper to remove any dried on gunk like glue, sticky mounds of yucky stuff, etc.
Optional: Continue your floor prep by filling any holes or cracks in the cement with Quickcrete. Once this has dried, sanding the surface is recommended.. Of course, this will require more sweeping and vacuuming once you're done.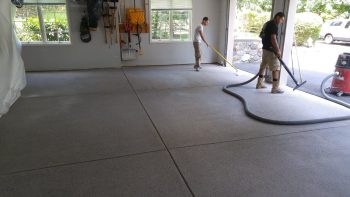 Step 2: Mop the floors. You want this floor squeaky clean before painting to ensure the smoothest coat possible. If you can, power washing the floor is a great way to quickly blast away grime. This requires a lot more prep work, though.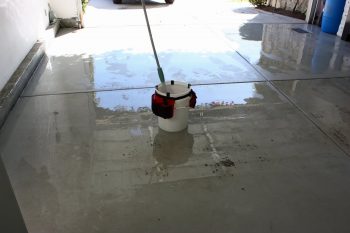 Step 3: Using your paint roller, attached to an extension pole (trust us, this will save your back) and one of your microfiber roller covers, apply the first coat of your Sherwin Williams Porch and Floor Enamel. This paint is nearly indestructible. Allow the paint to fully dry and apply a second coat if necessary for full coverage. You wont need any paint trays for this because you can pour the paint directly onto the floor! It's awesome!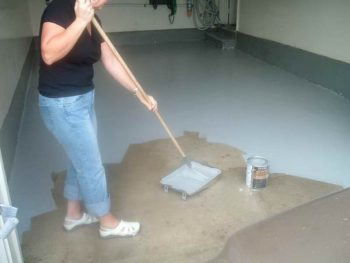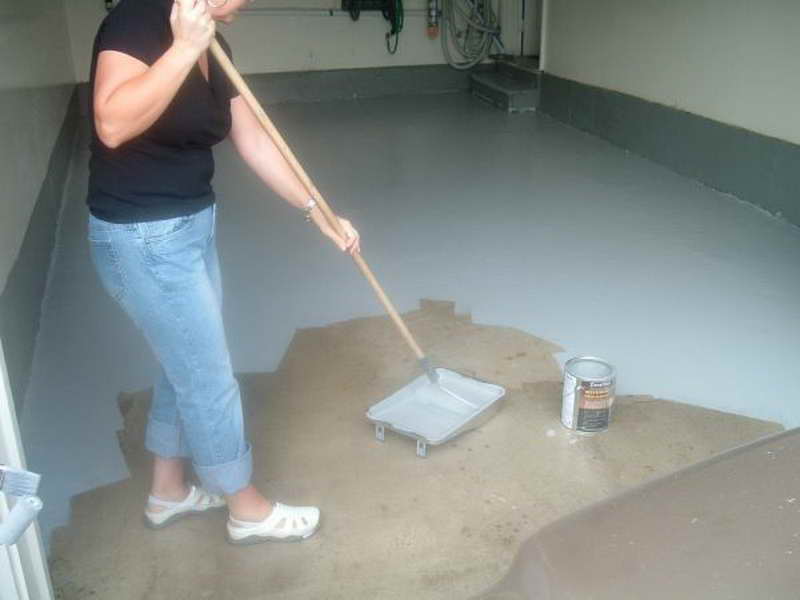 Step 4: Once your paint is fully dry, apply a coat of H&C Concrete Sealer Wet Look. Other top coats like a DIYer's go-to polyurethane will turn yellow over time. The Concrete Sealer Wet Look from H&C holds up really well. And that's it! Allow the sealer to dry completely before walking on the floor. Give it 2-3 days to cure before parking cars in the garage.

Resource: