I always love yard games in the summer!  They are some of my best memories growing up.  Horseshoes is a classic outdoor summer game that is fun for adults and kids. With a level area, some lumber, re-bar, sand, and a few horseshoes, you can create your own pit and start playing! (*NOTE: For some of these, you need to be handy with some woodworking tools.)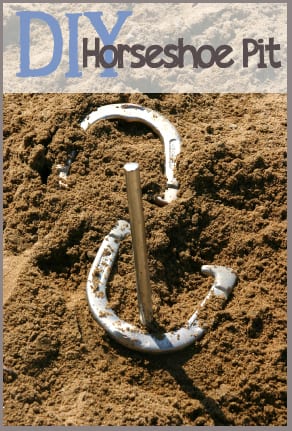 A horseshoe pit typically consists of the following elements:
Backboard—this stops the horseshoes if you throw them too far.
Pitching platform—these are the planks on the side of the sand pit. Technically you are supposed to stand on the pitching platform when you toss the horseshoe to the pit on the opposite side.
Sand pit—you can use play sand you would use in a sand box. Make it at least 6 feet wide.
Stake—could be rebar or other sturdy material. This is what you try to hook the horseshoes on! Regulation states the stakes should be 40 feet apart.
And, of course, the horseshoes themselves! You probably won't be able to find those at a hardware store, but you can find them at sporting goods stores.
Here are a few examples of some different horseshoe pits: This first one is from Brooke Giannetti.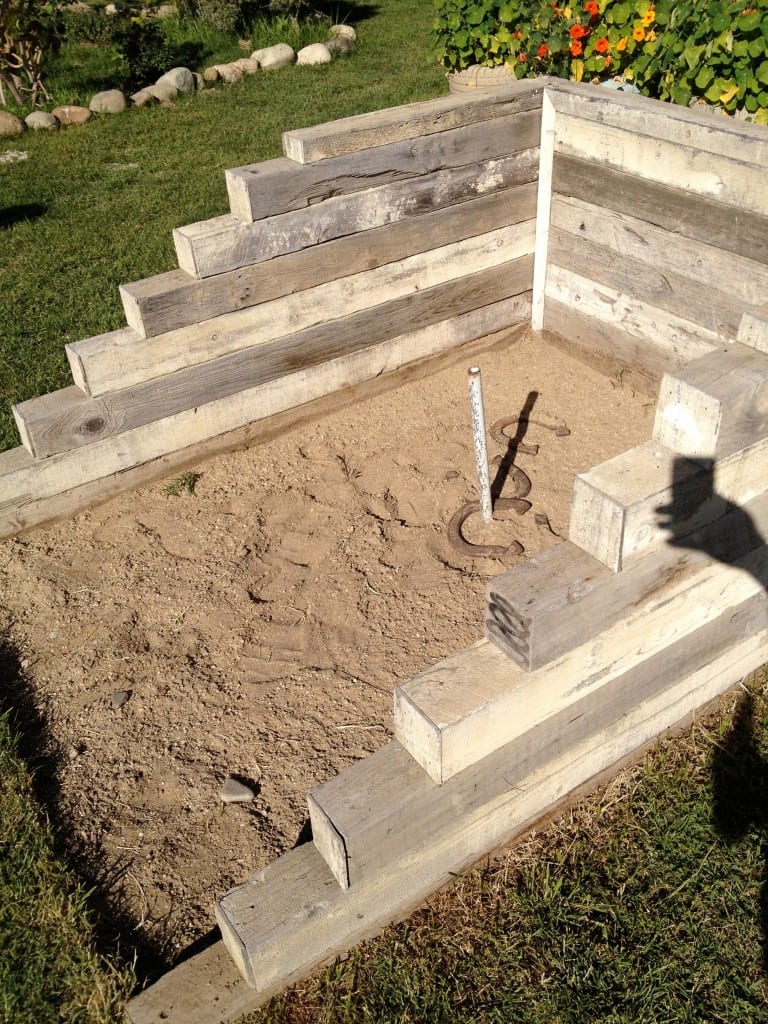 This one is from Houzz.
Horseshoe pits can be made of different kinds of materials. Here's some links to different tutorials: