So you want to be a hero, kid? Well, whoop de do. Kidding. It really is hero time now. Hero on the deck. This post gives some ideas for those who are building, cleaning, and decorating the deck space. You can go the distance!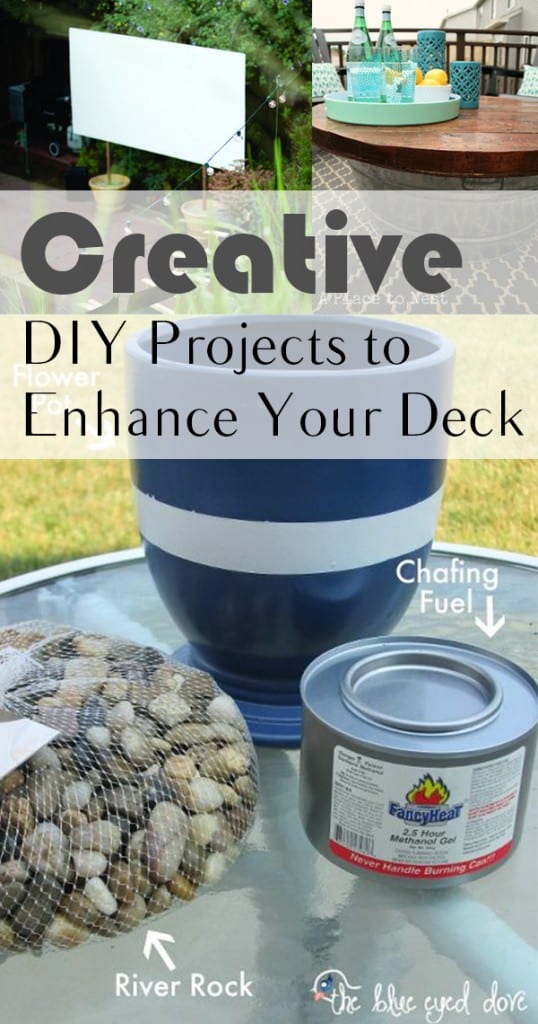 Build it
From EHow, this tutorial shows exactly how to build a deck. Literally, it goes step by awesome step with tons of pictures. This is a simple and fairly standard method, but the end result is amazing.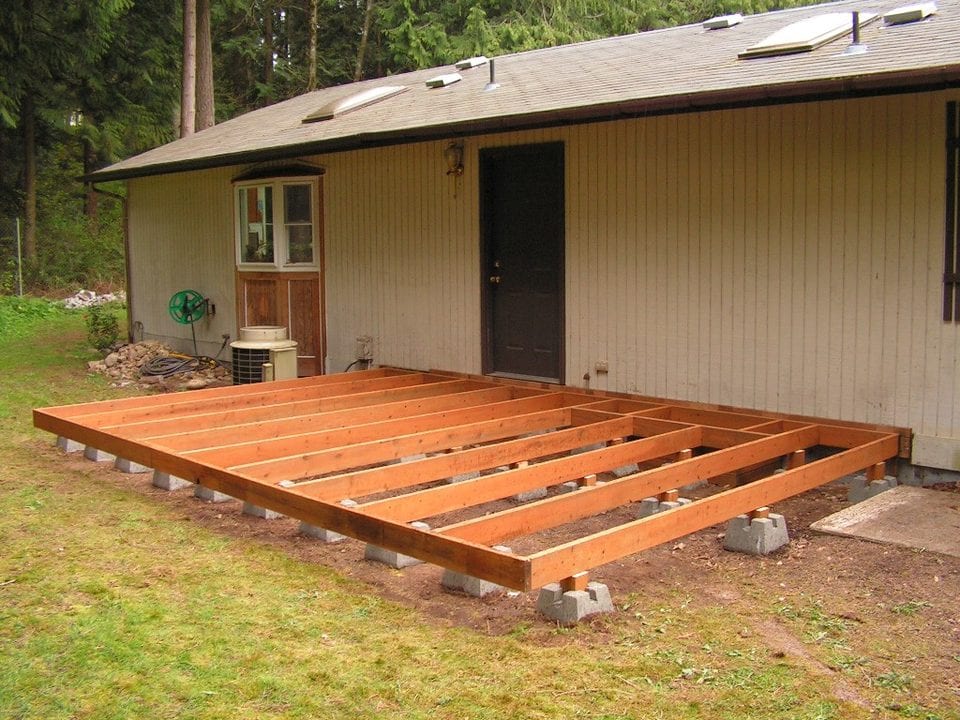 Here's another 'how' from Hoosier Homemade regarding wood pallet porches. It looks very posh and has a modern feel, but putting it together isn't hard at all. Reserve a few hours, certainly, but keep a tally on this one.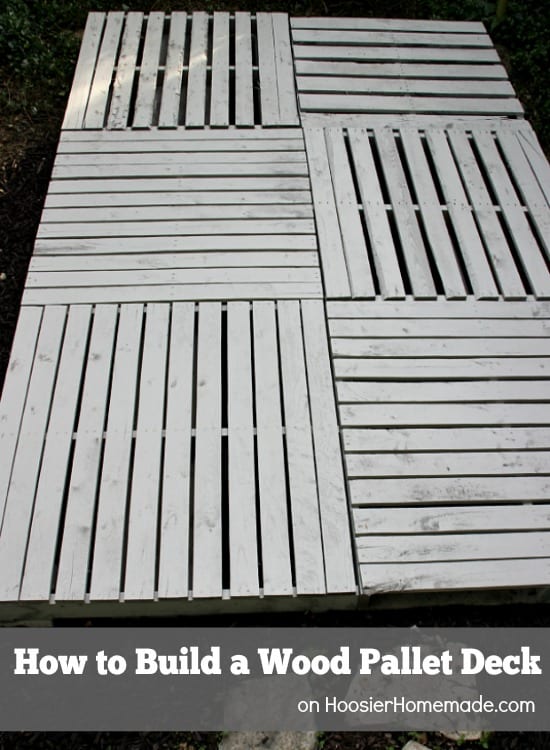 Clean it
For those of us who have decks that have been around the block before, try this tutorial from Clean and Scentsible to get things looking more presentable. It's not hard, just requires some elbow grease and the right tricks.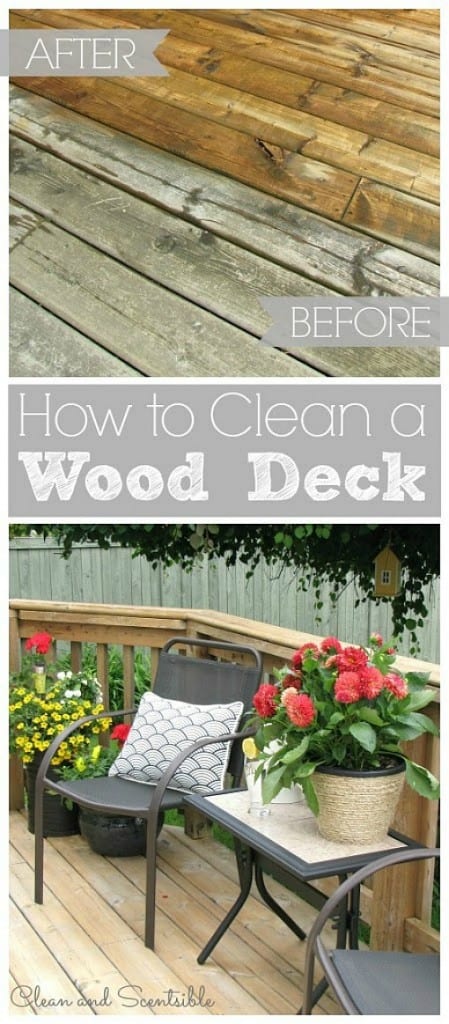 From View Along the Way, let's learn about staining. It can seem like a daunting project, but this tutorial makes it look incredibly simple and amazingly good.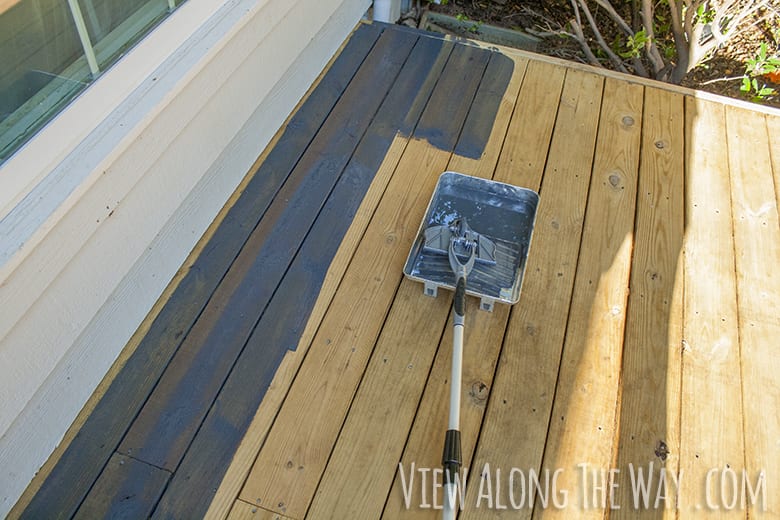 Add Pizazz
Now your deck is built and clean, let's spice things up. My all time favorite idea is from Sunset: build your own movie theatre! But not with a million dollars. On a frugal budget. It's still possible. It requires a projector and a sheet!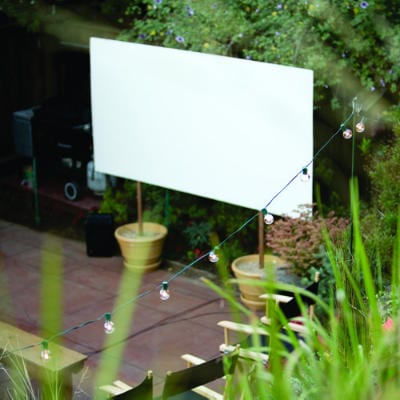 Add your own cute little pillows with this tutorial by Krista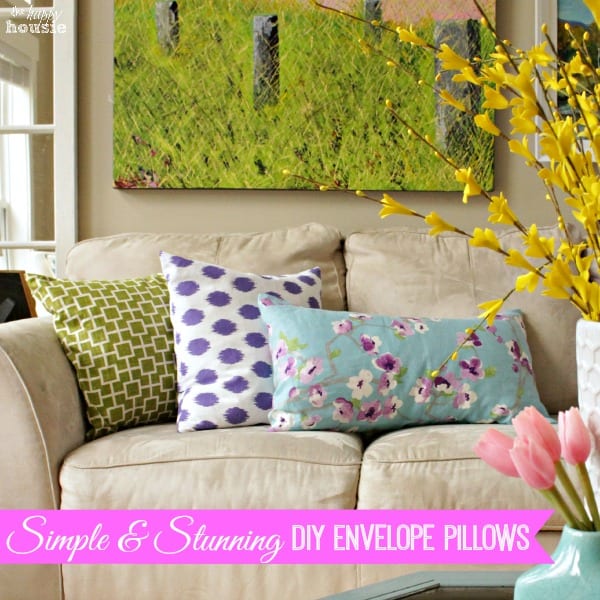 And how about personal, mini fires? I love this idea from Home Talk. So easy.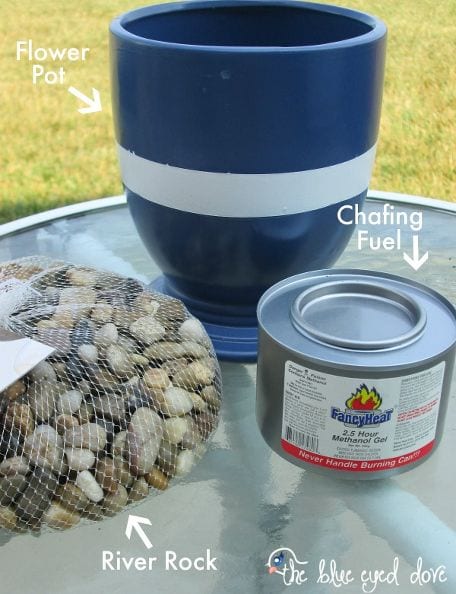 From Curbly, you can make this DIY bench longer or shorter as you choose to move the cement blocks on the wood boards. It's so easy to put together, and looks so good on a deck.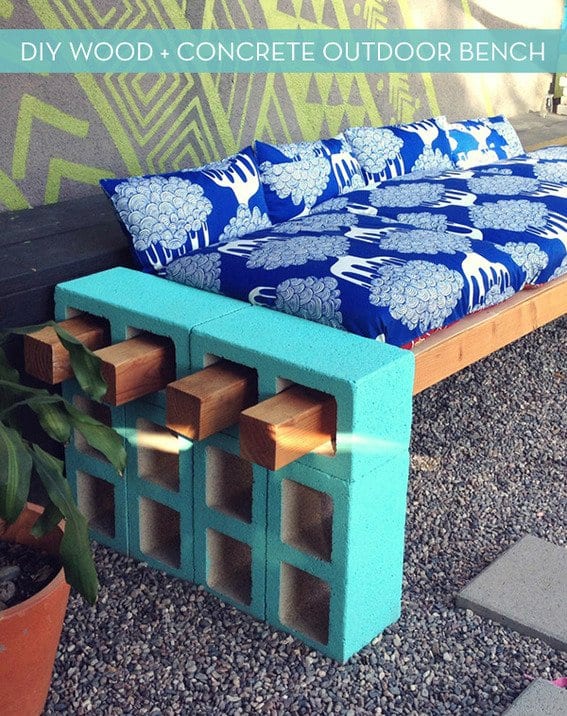 Now add the ambiance. Check out tons of ideas from Kathy for adding to light to the whole setting. This is gorgeous and will certainly light up every night.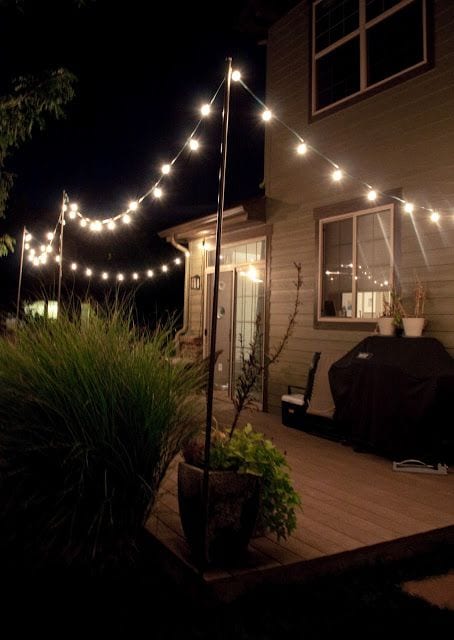 I love this outdoor table (made by Cass). Good place to store things in case of rain or storm, but also just a fabulous center for gathering, eating, talking, joking. It's a perfect summer retreat!