Chalkboards are fun. As trite as that sounds, it's the truth. Now here's another fact: Calendars are a necessity for life. Now, what about combining those two wonderful things into one perfect fabulous idea? A chalkboard calendar? A delightful way to keep track of things.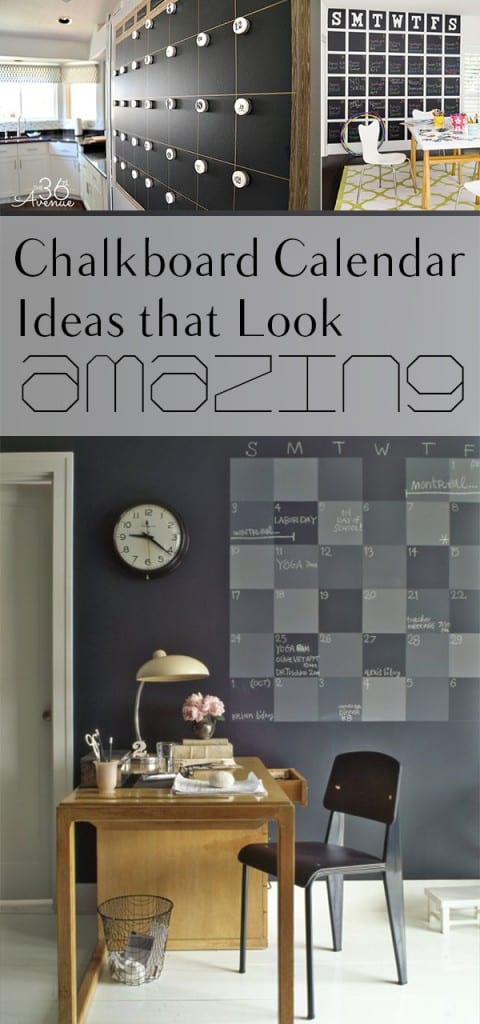 First up from HGTV (which is a fabulous place, by the way), this is a multi-purpose board. I love its length and size–this is such a functional piece. A calendar that takes up the entire wall can look remarkably classy and is also a great way to keep track of a busy life.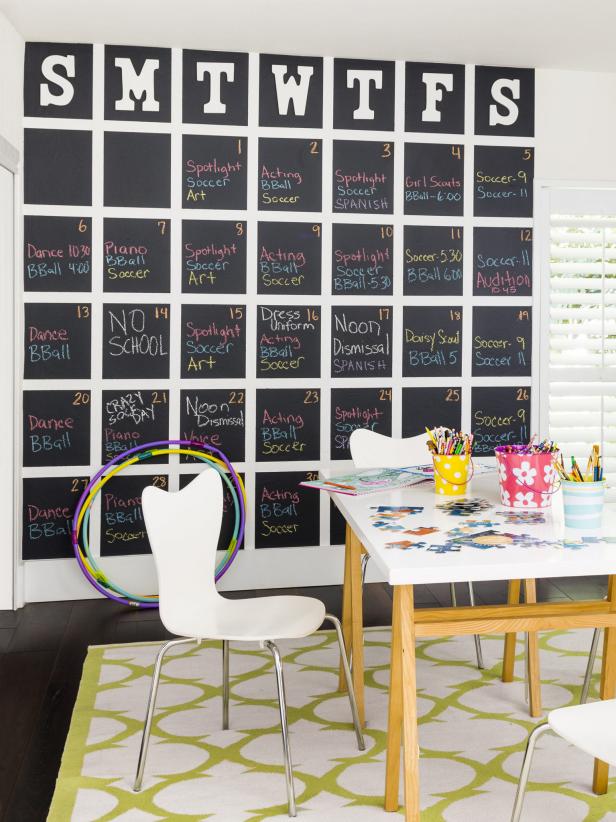 This is a simple but lovely one from House by Hoff. I like the idea of keeping a chalkboard calendar in an entry way. Attach a few hooks to hang coats and hats from. Every time you walk out the door you'll have a reminder about those many things you have "to-do."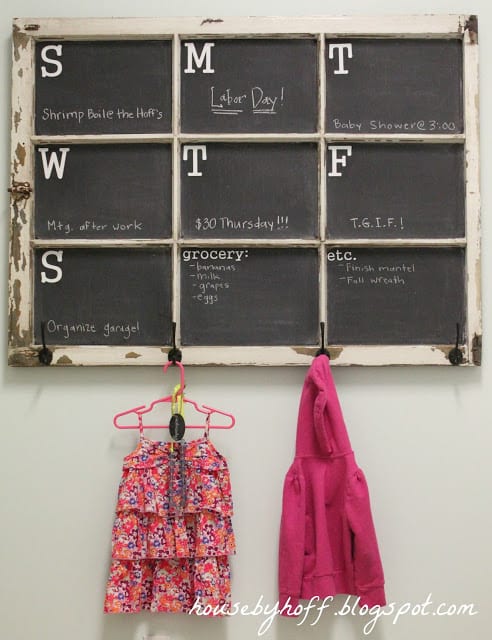 This one from Martha Stewart is pretty darn chic, and I just love it. Check out the tutorial for more details, but the multi-colored dimension gives it lots of life and class. It's also a large one, but it's a great addition to an office space.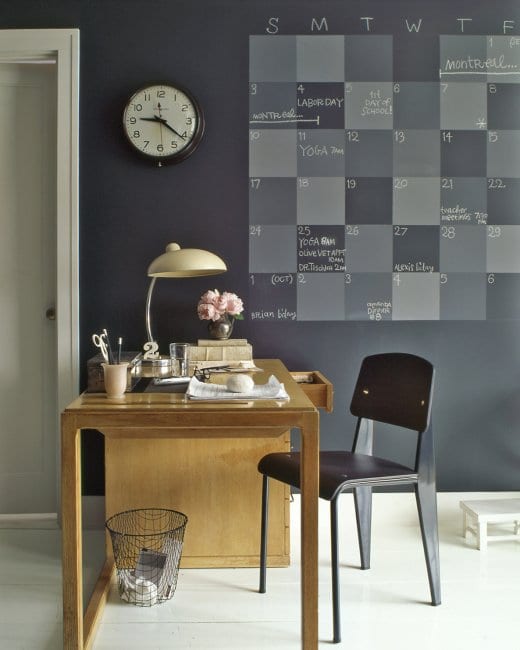 Perfect for a study space, Little Lucy Lu has a wonderful tutorial for this small chalkboard calendar to keep track of studies and important life tasks. Easy to install right above a desk.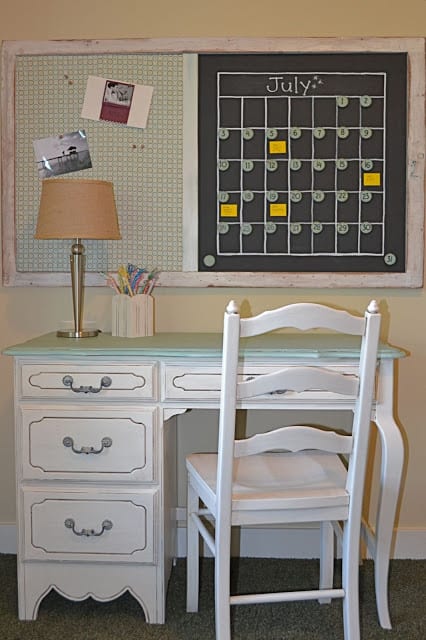 This one has lots of class and charm. It's from Sarah D., and it absolutely fabulous. She uses an old frame, paints it, and then hangs it right above this display. Chalkboard never looked so stylish.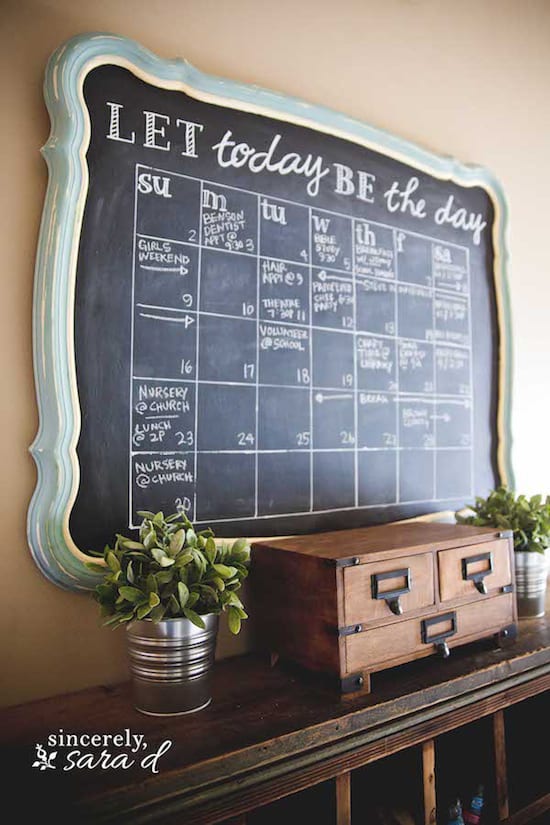 Next up from 36th Avenue, this is a really clever union of a few good ideas. Chalkboard plus magnet=perfection. This is a very polished looking chalkboard, but somehow still has the homey style befitting a chalkboard. I like it as pictured, in the kitchen. You can write on it, and also stick notices and reminders to the board with the magnets.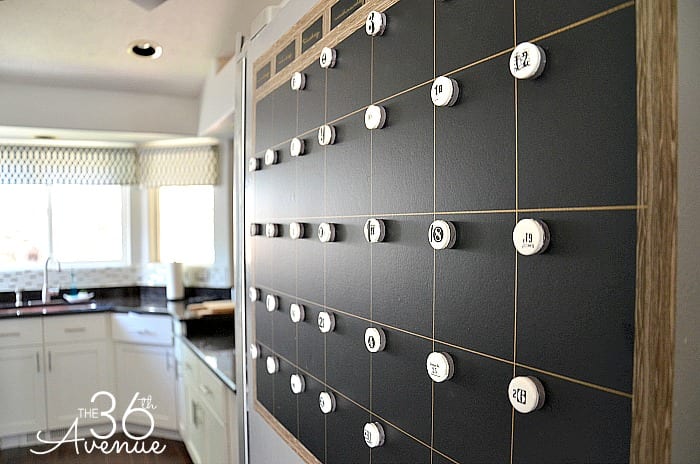 I love this one from Linda. This is an amazing DIY tutorial. Attach gold letters to the top of your homemade chalk boards to mark the days, and then just erase the days each new month. This is so simple yet such a wonderful addition to a home space.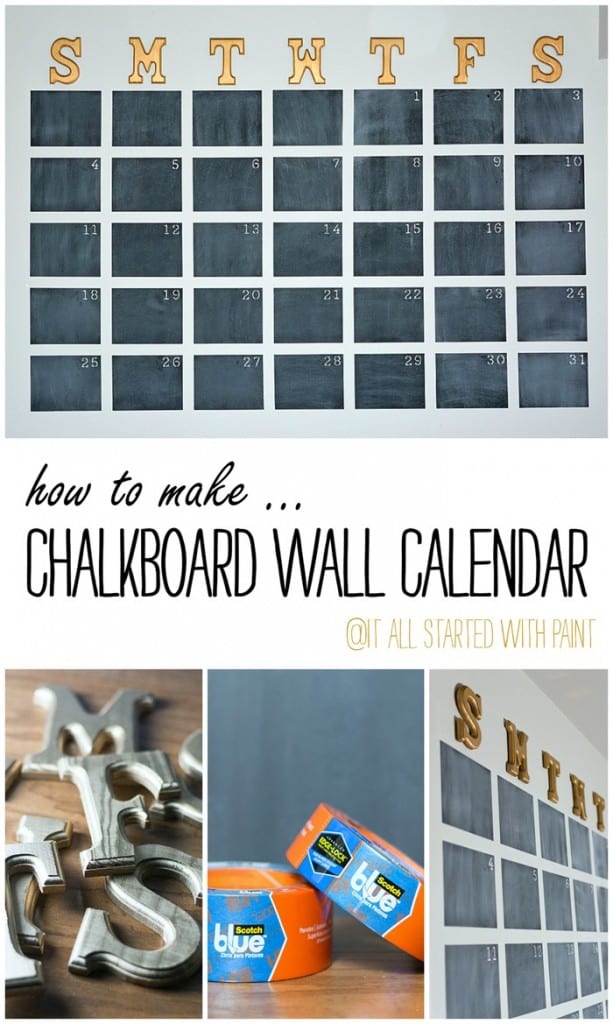 Home DIT:  How cute is this perfect idea for a chalkboard? Attach this anywhere you want. You can totally do it yourself with a bit of chalkboard paint. Then just paint the 'Menu' and the days of the week, and update as you go!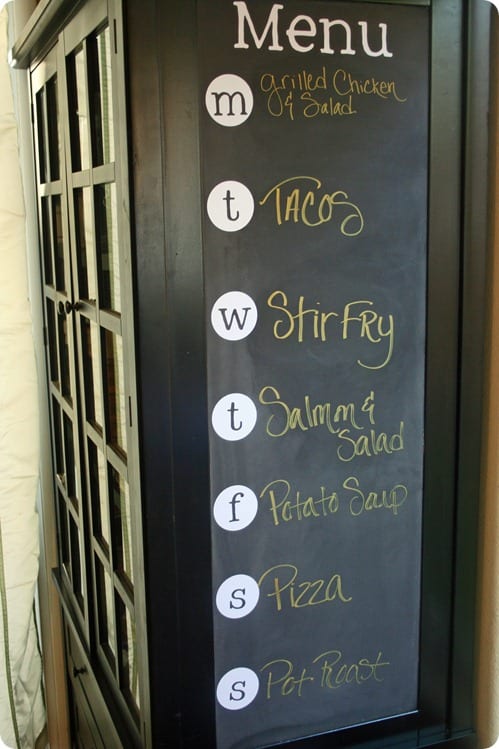 Hi Sugarplum, hello hello. This idea was inspired by PB Teen (a fabulous store you should mostly definitely check out if you're not already familiar). This is a three in one idea that I really like. Split a board into 3 parts; cork board, white board, and of course chalkboard. Something for all purposes!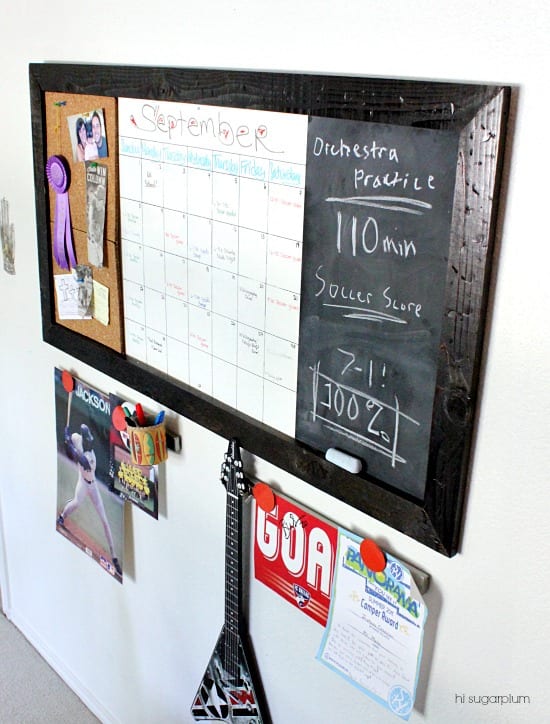 From Dishfunctional Designs, this is just the most clever and brilliant idea. She took an old door, added chalkboard paint, and converted that old thing into a portable chalkboard! Brilliant and darling.