What is better than a backyard party in the summertime? That's right, literally nothing. I have the best memories of summer parties in my day. Now is the time for planning and preparing to host fabulous parties that will create memories to last a lifetime. I have included various ideas that I hope will provide inspiration.

This first idea from Red Book Mag just tickled me pink. Pink, as in pink lemonade. My favorite kind of pink. Red Book Mag gives an awesome tutorial for the best lemonade station your summer has ever seen. This is a perfect refreshment stand for a day-time party.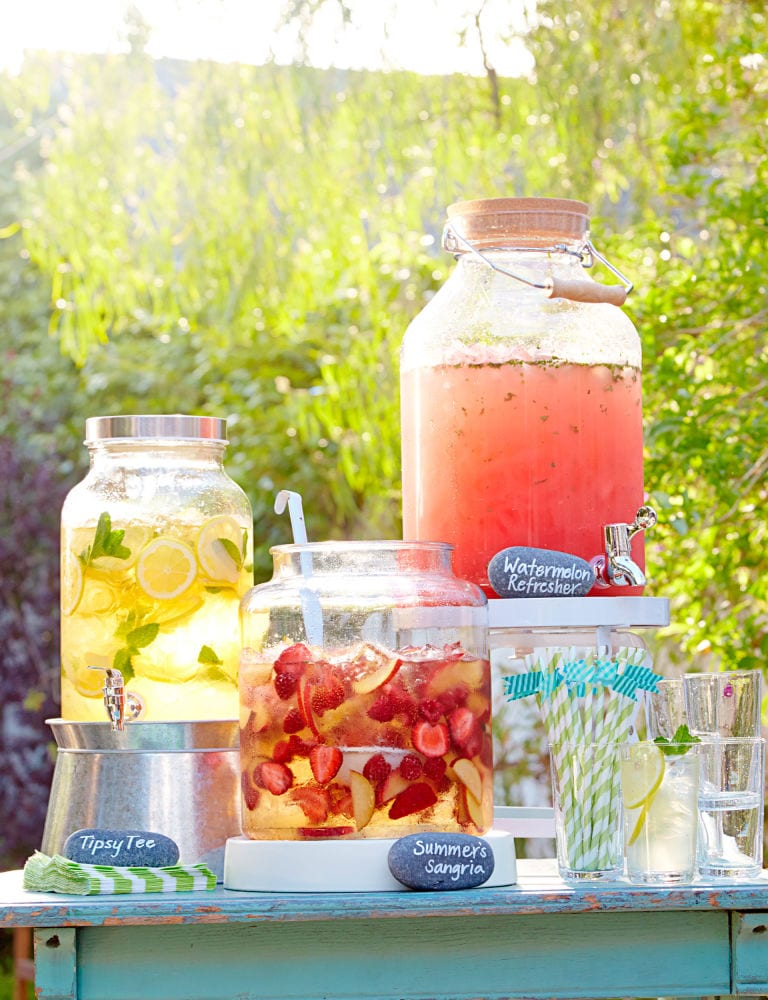 Next up from The Inspired Room. All I want to eat all day every day is ice cream, ladies and gentlemen. And summer is the time to live that dream. This is the cutest idea for a summer party. An ice cream station! This will lighten and brighten any summer party.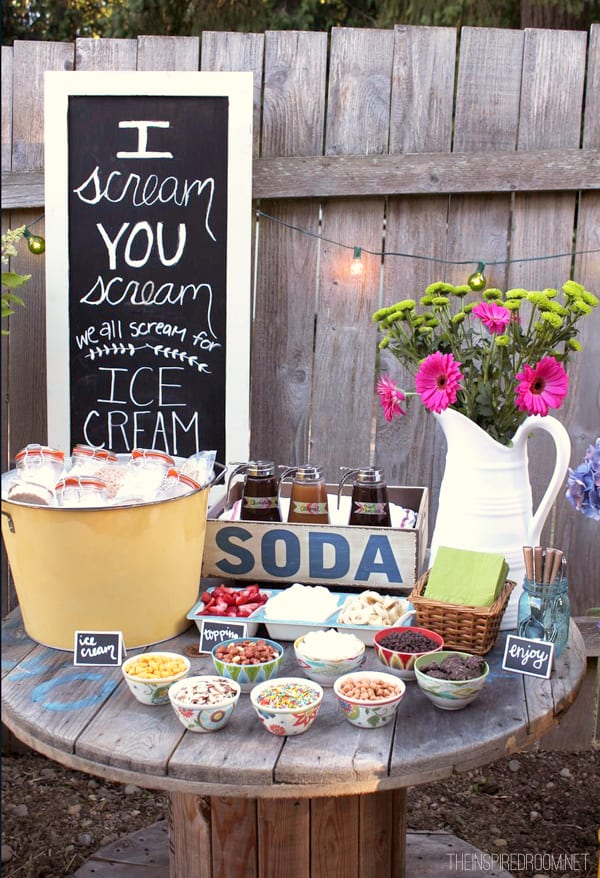 From On a Whim, this is a delightful treat. I mean, s'mores are nice no matter when or how you're eating them, but this is the best when and how I ever have seen. Piece by piece, build your own s'more. Or more than one. Or many more than one.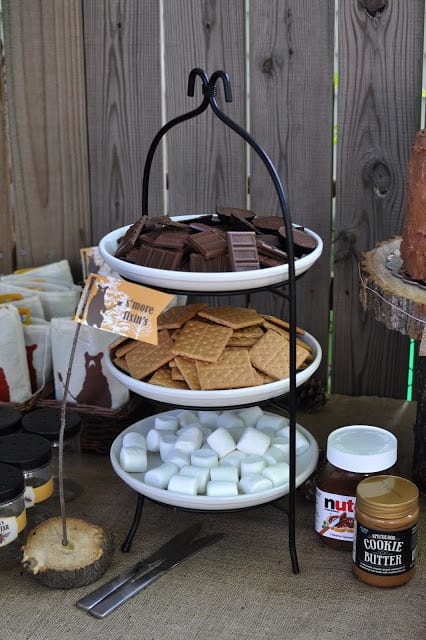 Now, for decoration. This idea comes from Like a Saturday, and it includes a perfect tutorial for hanging lights. This is a fun decoration idea for an evening party that will quite realistically light up your festivities.
Next up (this is one of my favorites) from Nest of Posies. These, ladies and gents, are candles! For the outdoors! They smell delicious and they look just as good. These are fun decorations for a good-looking party.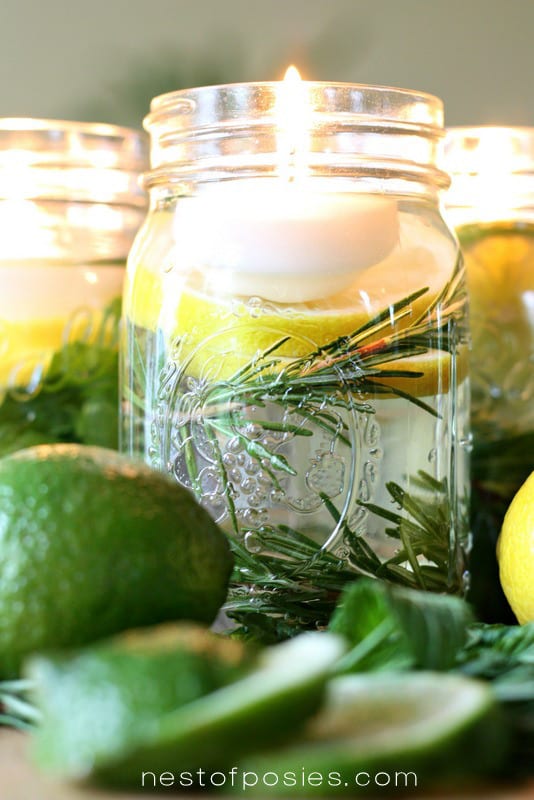 Perfect, perfect, perfect. A walking taco recipe from Kristie. Just use chip bags, fill them with all the taco fillings you've got! This is delightful beyond words. Fun way to keep your food mobile and creative and enjoyable for everyone.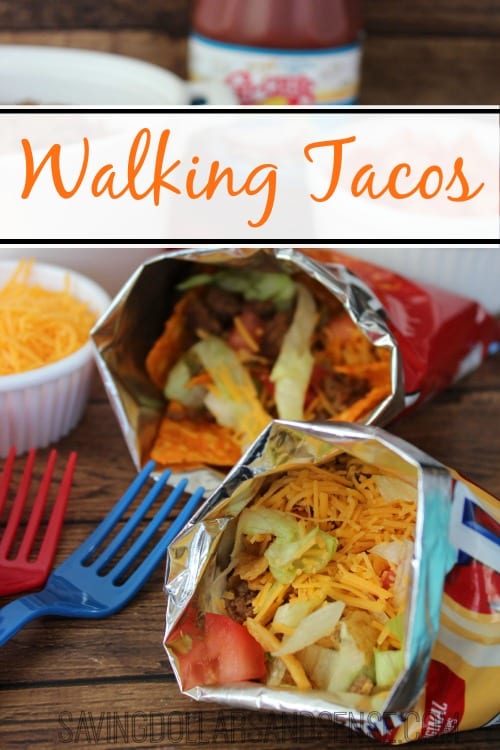 Movies at a party are never going to go wrong, and this clever tutorial from Denise is the perfect way to do it. Set up a backyard movie night with a few easy steps.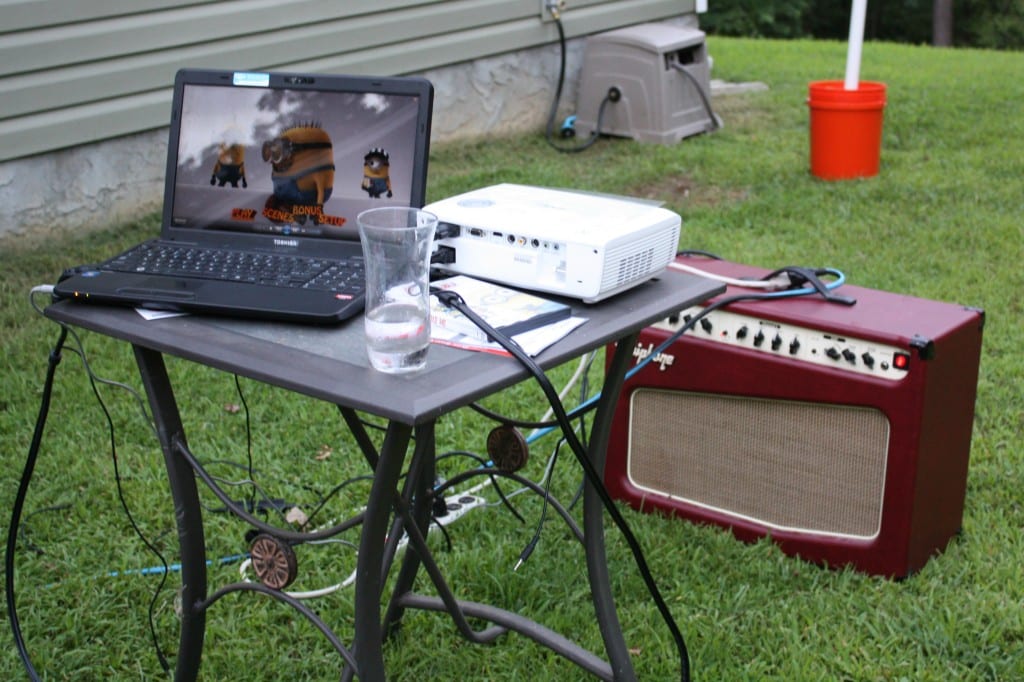 Now for a few games. First from One Charming Party, this game is loveable on every level. Human bubbles, folks! How fun is that?! The tutorial is easy, and kids and adults alike will find endless entertainment from this.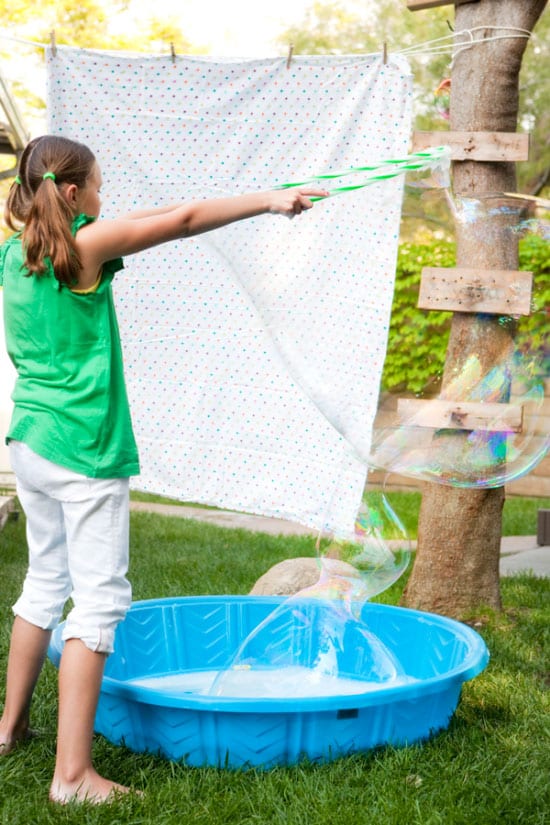 This one is from Ziggity Zoom. A water balloon pinata! Hang them up in a formation as you choose to, and then attack just like a pinata. This is fun twist on water games.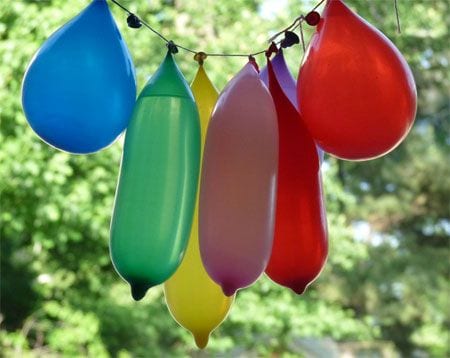 Lastly, this clever idea from Debra. I love this! All you need is two boxes and some rope, and you can set up this human balance act. This is such a fun idea, super easy, and cheap. Perfect!