Teenagers can be…shall we say…tricky? They need their own space. A place they feel comfortable and safe. Here's the helping them make that space unique, personal, livable, and in all ways theirs.

Ladies first. From Bethany Mota this heart-shaped collage with melt every heart. Memories on the wall will not go wrong.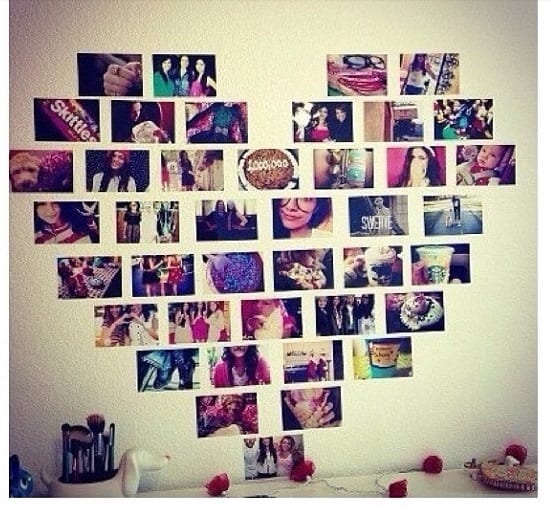 How about this from Karisa? Make even your outlets savvy. The extra flourish will add tons of character to the room.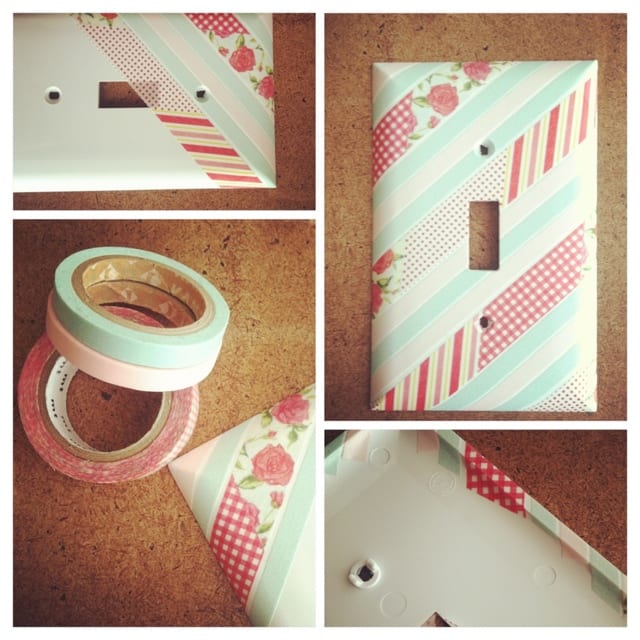 I just adore this chandelier from Apartment Therapy, and heaven knows the girls will too!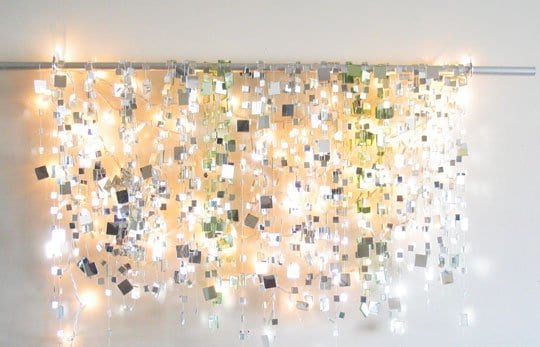 Teen Vogue comes through every time, and they did so again with these amazing ideas. Pictured is just one of many to feast your eyes upon.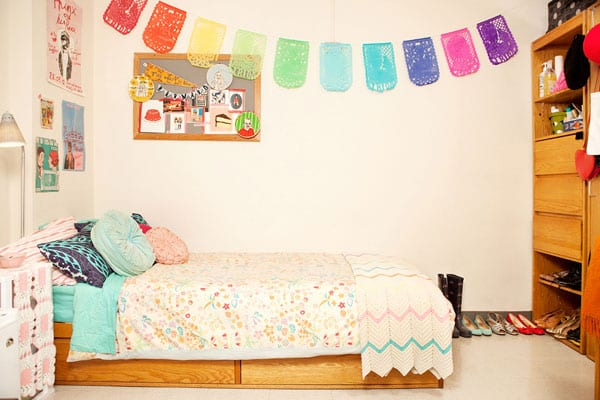 I am so enamored with this idea from Dina to weave a message onto the wall with string. This is so unique and personalized.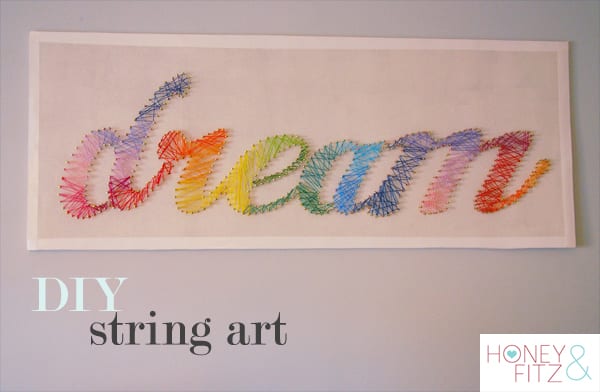 Of course we have to shout out to PB Teen for their total perfection. I could browse on there for hours and still not be bored! I want everything they've ever stocked.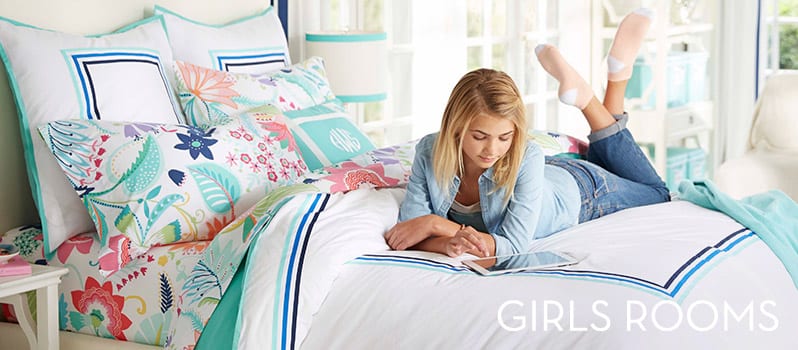 Check out Houzz for endless genius ideas and be enchanted. I'm telling you, things over there are just amazing.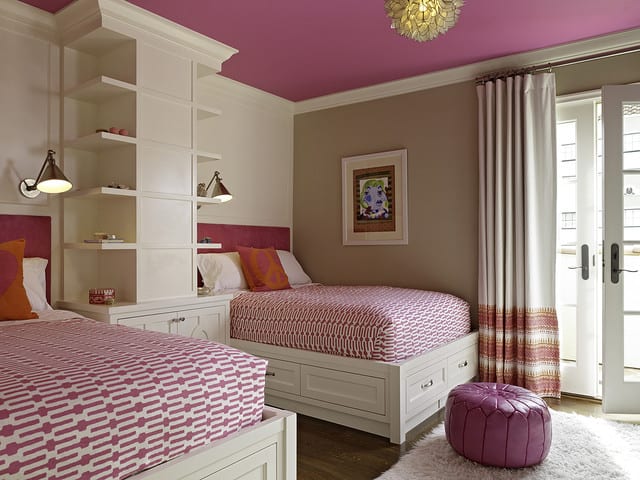 From Emily, a fool-proof way to spice up a dresser that will never get old. This adds tons of charm for your teen.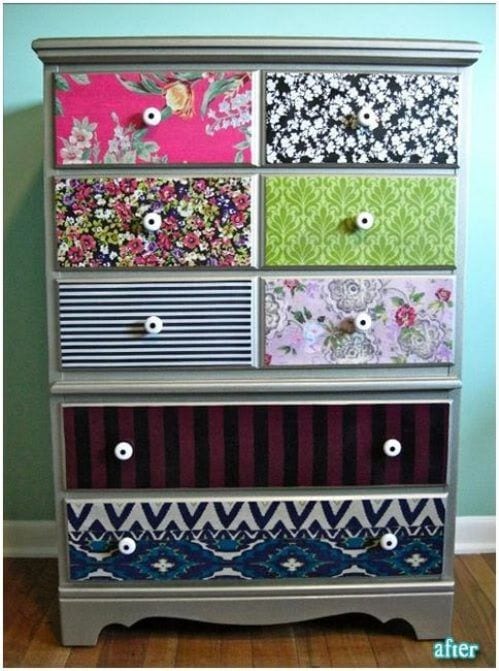 I am so in love with this idea from Montanachic, I want one in every room of my house. A bed made from a swing! And it's safe! And gorgeous! And so clever.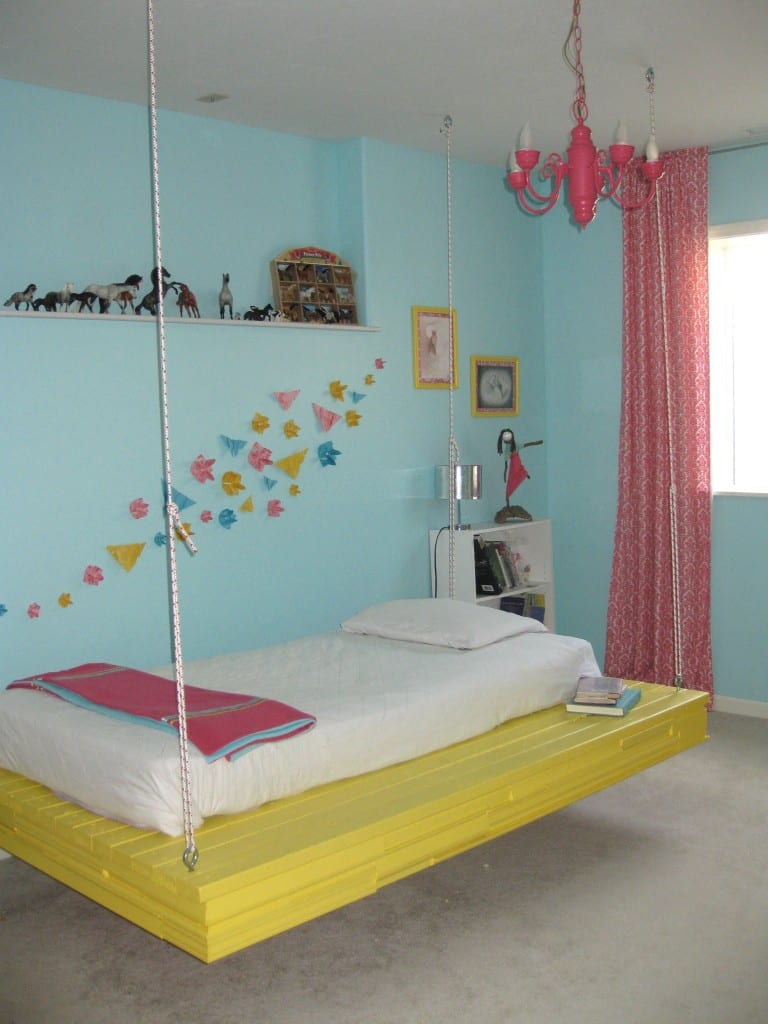 Last up from KariAnne, make your own collage mirror. Girls will love this.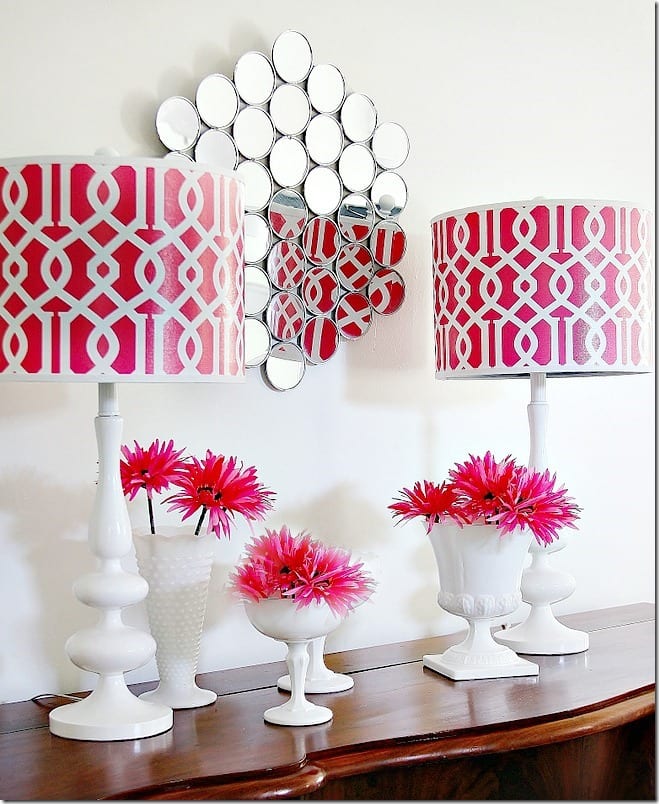 And…there are still the boys.
First off, from the brilliant Can't Take Me Anywhere we find this great well decor.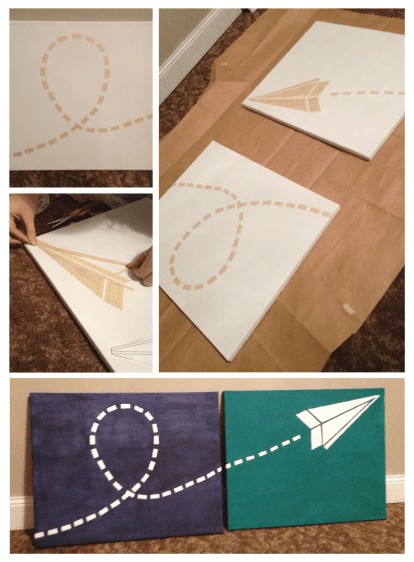 Next from Lolly Jane (hold on to your chairs), that's right, a DIY football lampshade. If that doesn't tame your man…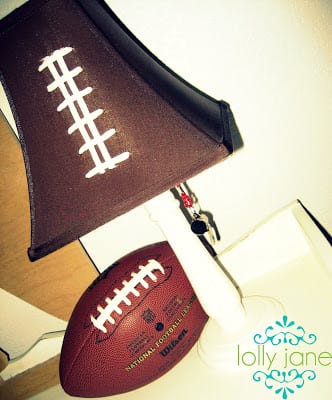 How about this brilliance from Jenna? Shelves made from skateboards might even be shelves that find stuff returned to from the floor!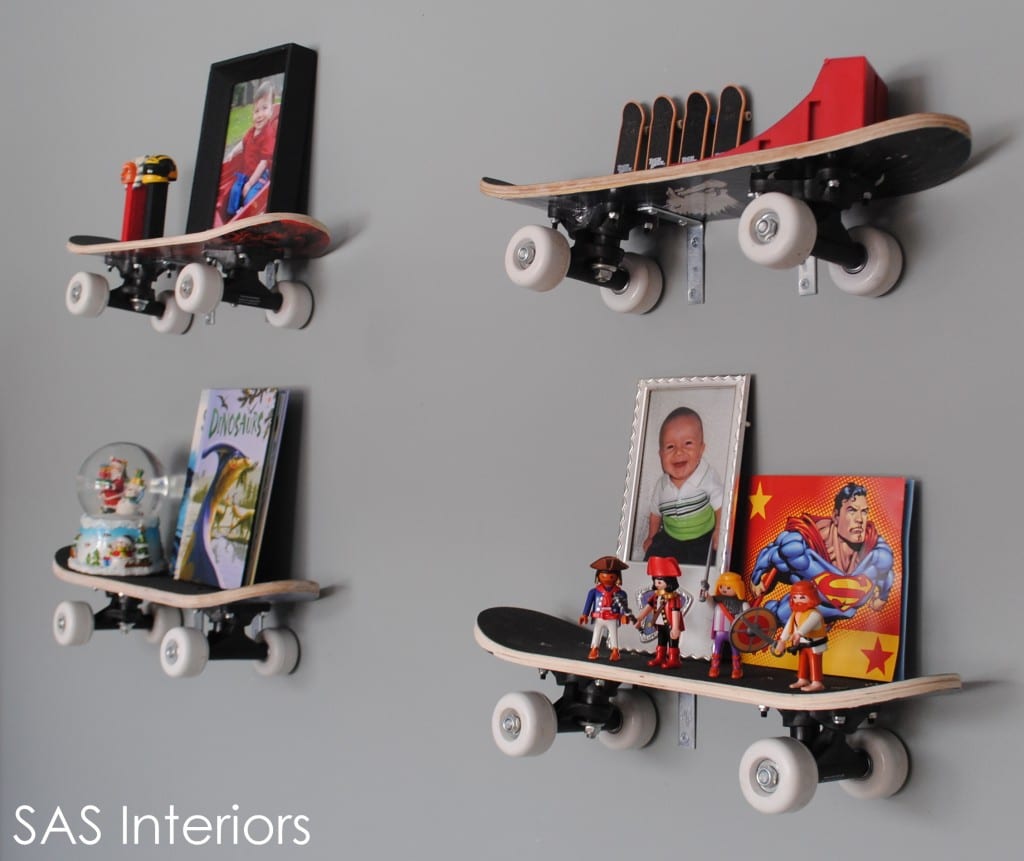 So so clever from Bethany, pillows made from sports jerseys! Not only memories, these are also inspirations. I love it.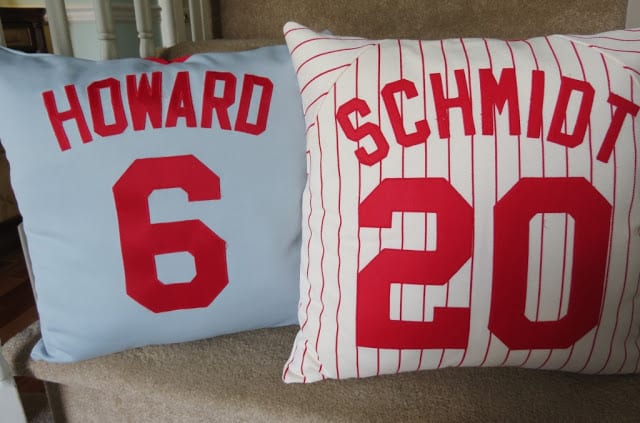 Home DIT Ideas is stock full of all things teenage boy. I can guarantee you'll leave browsing with at least one idea!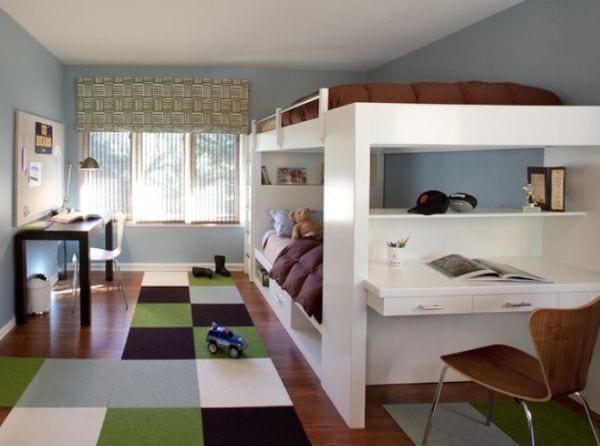 And of course, PB Teen. Like I said, I love everything about this grand place.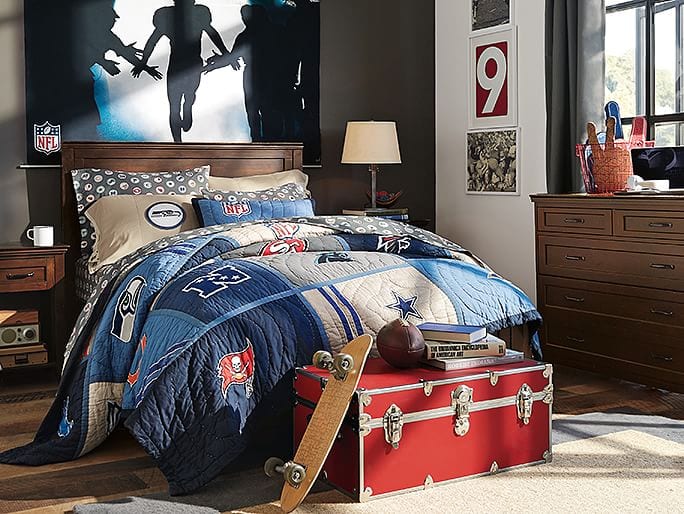 And like for the ladies, Houzz is bursting with ideas for the guys.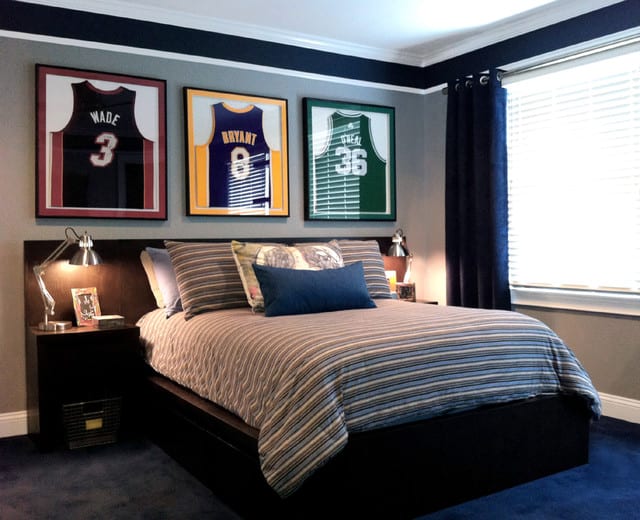 Shout out to Shannon for her shared journey remodeling her teenage son's room. The before and after are great, guys. And her ideas are total gold.

From Kim. Just look at that. Isn't it amazing? I bet a kid in that room cleans his room. Gasp!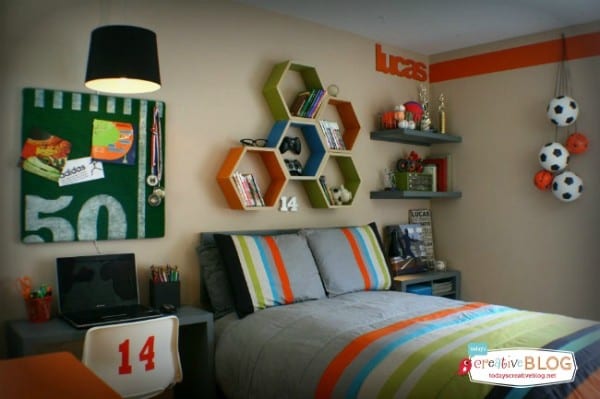 And finalist from Decoist (drumroll)…wow! This is a rad room indeed. More inspiration awaits you on their site.