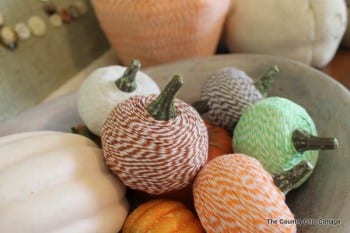 Make these adorable little twine pumpkins that you can use as decoration anywhere! They're easy to make, don't take a lot of time or money, and go well in any room.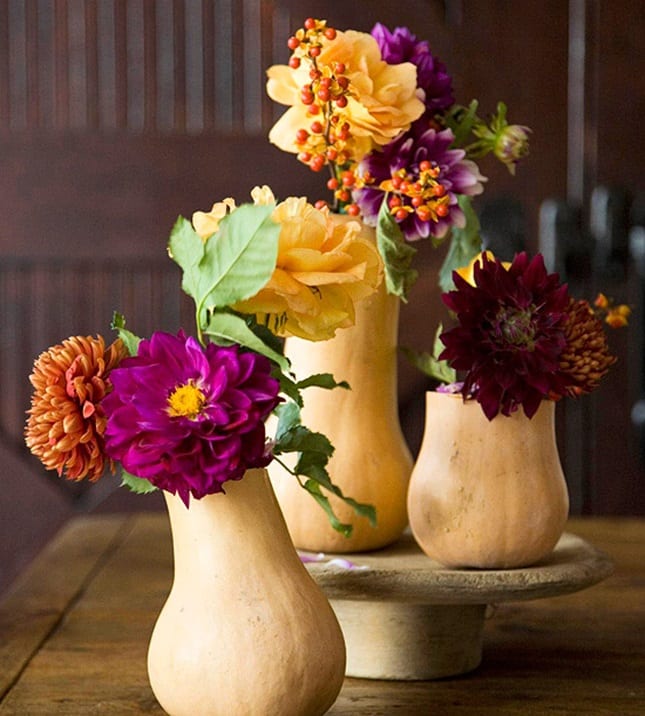 Turn gourds into decorative vases around your home. You'll have to replace them when they start to go bad, but I just think they're the most adorable fall vases!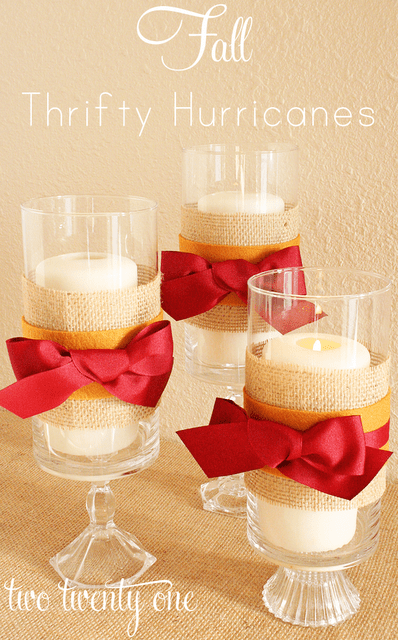 A super simple way to decorate is by wrapping candles and candle holders with fall-inspired material. Use burlaps, fall leaves, or fall-colored twine. Whatever you have.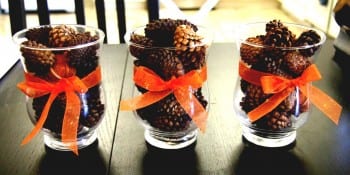 Pinecones are a traditional fall decoration, so incorporate them into your home. I like to put them in vases or containers to stand out.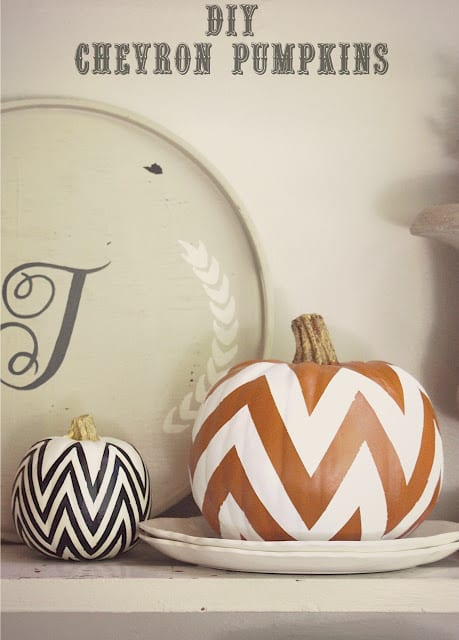 Chevron is one of my favorite patterns, so I love this fall decoration. Paint a chevron pattern onto a pumpkin or two and decorate with them.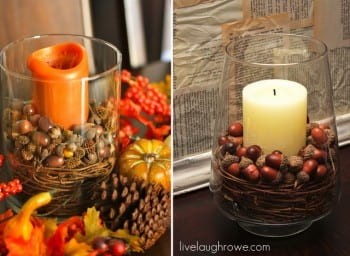 Use nuts like acorns and walnuts as accents to your other fall decorations. Put them in containers, add them to trays, etc. They always look good.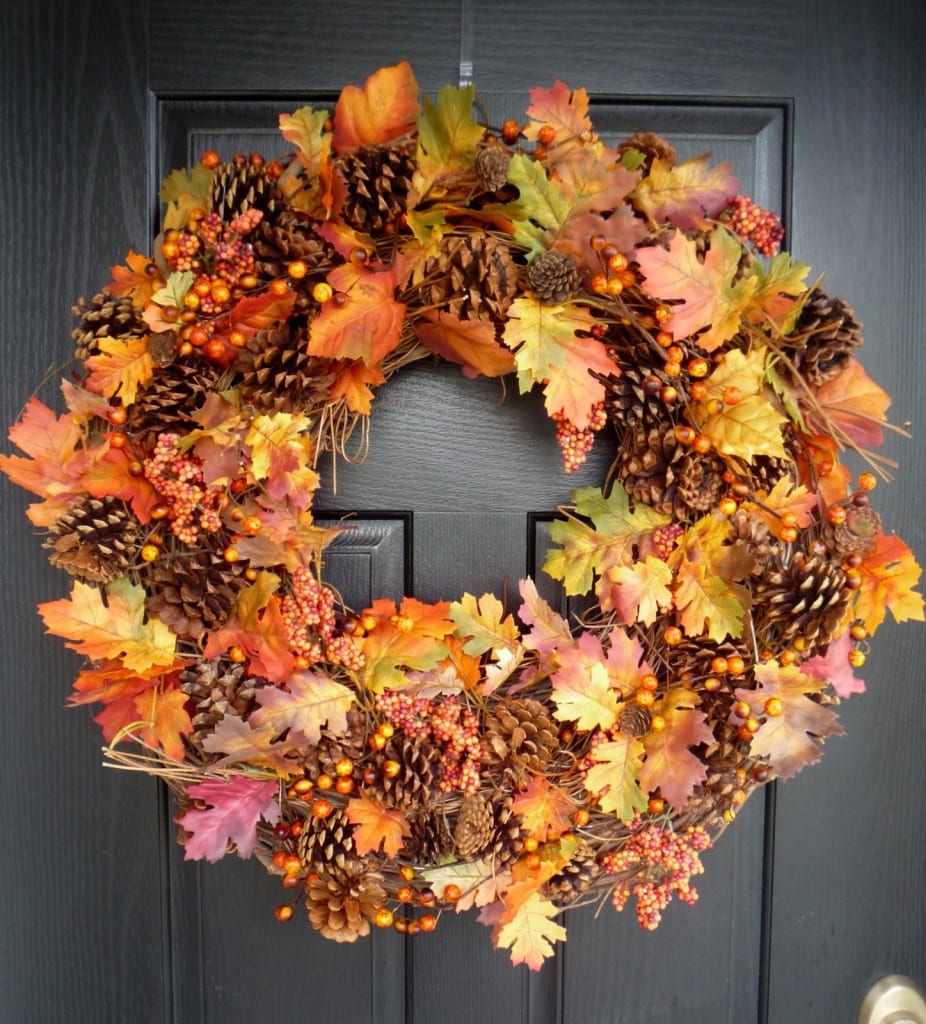 Make your very own fall wreath or wreathes that you can put up anywhere inside or outside of your home. There are seriously tons of options, so find one online you like and just make it!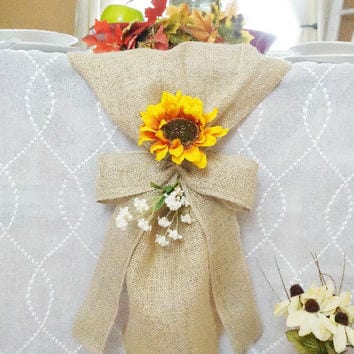 Make a burlap table runner for any table in your home. It could be the dinner table, coffee table, or just an entryway table.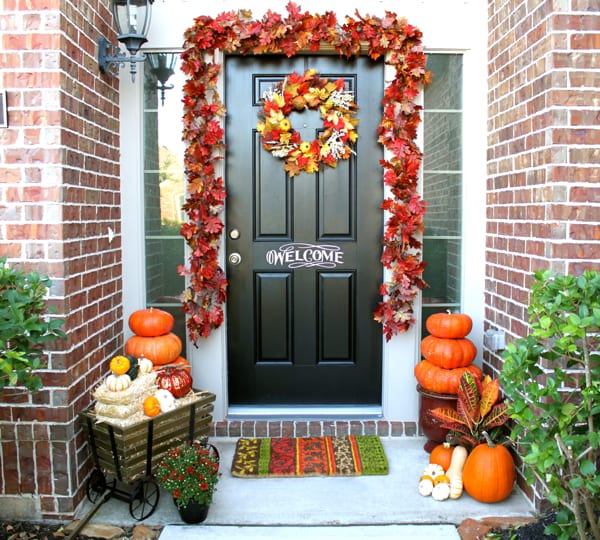 There are tons of fall garlands you can buy or make this year. A classic and elegant one is to use fall leaves. The color and texture is great whether the garland is over your door or on you mantle.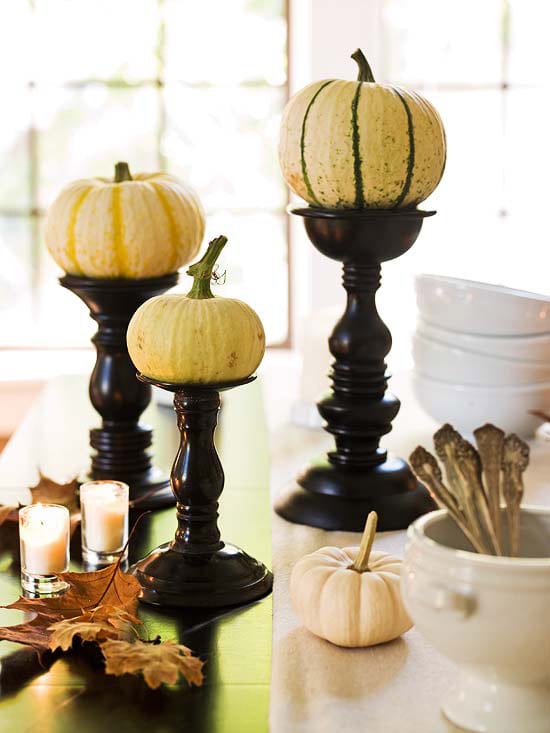 Put small pumpkins on top of your candlestick stands. It is a super easy decoration and looks fantastic!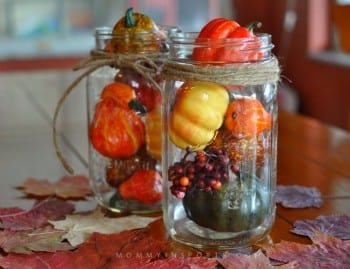 Mason jars can be used in multiple different ways for a fall decoration. I like the idea of wrapping them and filling them with a candle or leaves or something similar.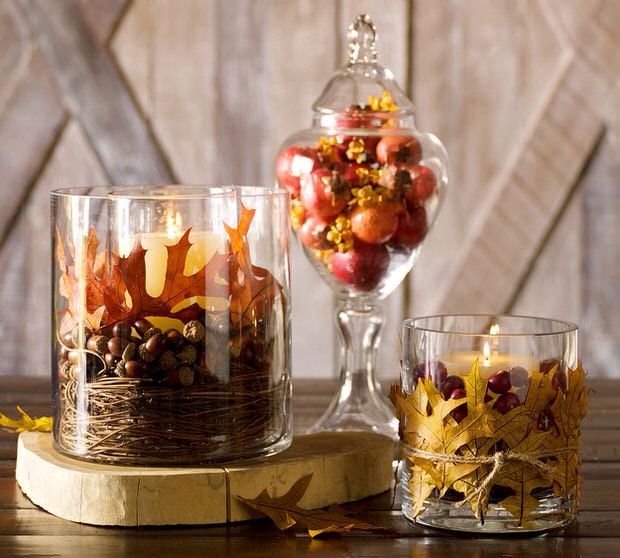 You can also use any other types of jars and containers for your home, though. Just spruce them up a bit to look like fall, and you're good.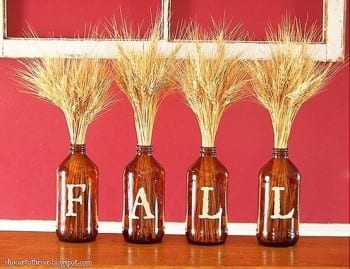 This is such a cute idea! Use wine bottles to hold bushels of wheat for an amazingly beautiful fall decoration.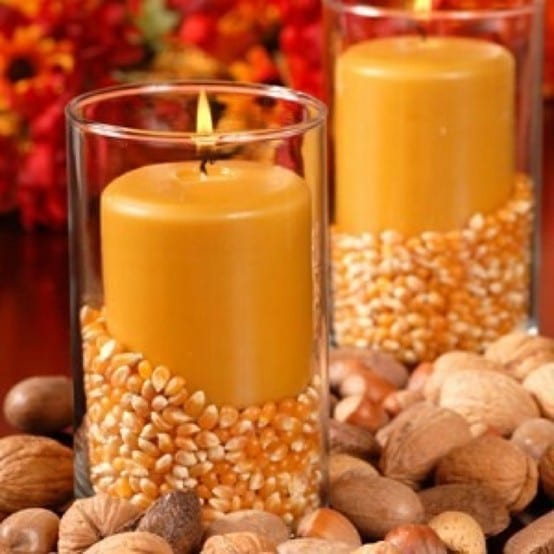 If you have small, clear jars, you can fill them up with popcorn kernels and turn that into a great decoration. If you want, you can also put a candle in it.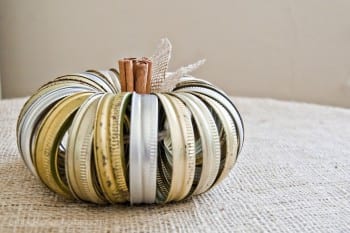 This is so cute! Make a rustic pumpkin by using canning jar lids! Simply bundle them together and fan them out to make this cute decoration.