Replace The Shower Head
For under $25, you can change your showering experience completely. This is one great way to upgrade your bathroom experience. Here's a link to a favorite showerhead of mine!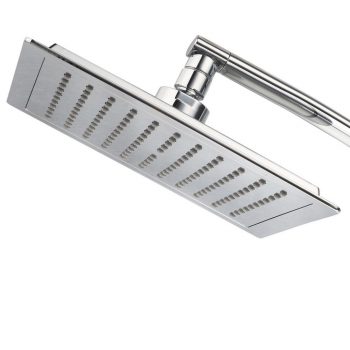 Add A Cool Rug
Throwing a fun pattern or bright colors on the floor is a cheap way to change the entire look of your bathroom.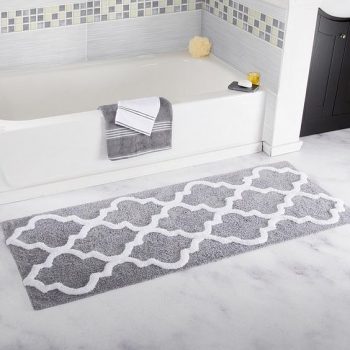 Swap The Shower Curtain
A major feature of the bathroom that often goes ignored is the shower curtain. For under $25, you can completely revamp the look and upgrade your bathroom.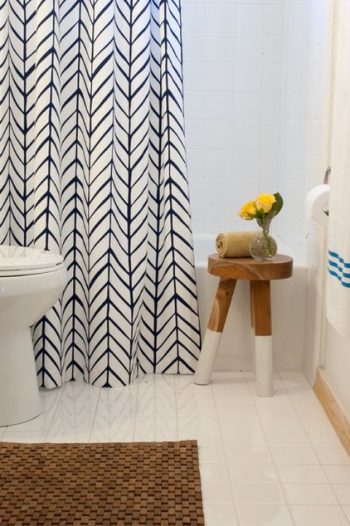 Re-Hang The Towels
For an inexpensive bathroom fix, swap out old towel racks and dingy towels. Here's a link that may help!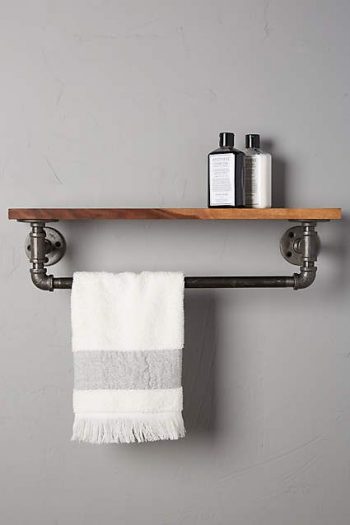 Change Out The Mirror
Either by framing an existing mirror of finding an excellent deal at HomeGoods, you can give your bathroom an inexpensive face lift.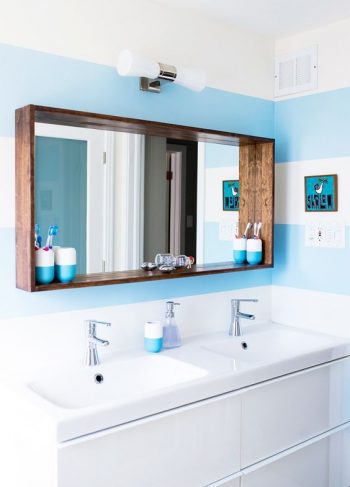 Change Out The Metallics
For a few bucks, you can completely re-do all the metal fixtures in your bathroom to match current trends. All it takes is the right spray paint. Use this link for help in regards to your project!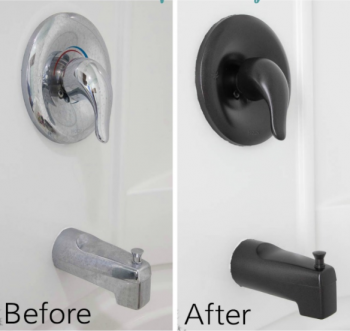 Resources for this post include: