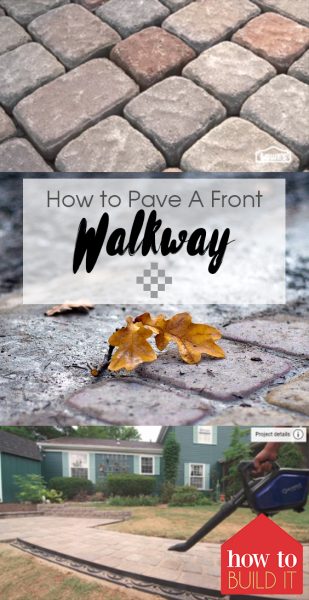 Plan your walkway based on the diagram below:
For a traditional paver walkway, you'll have layers of gravel paver base, sand, and pavers with palameric sand in the joints.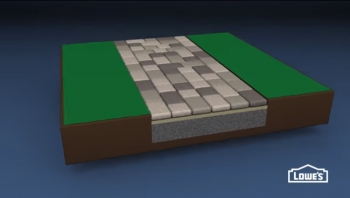 Instead of using a gravel base, this tutorial uses interlocking base panels with eliminate the need for a gravel base. This saves back breaking work and time.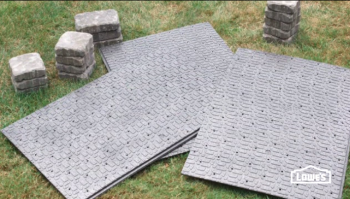 For a straight walkways, mark your walkway with stakes and string. Make sure the string is the same distance apart from the start of your walkway to the end. If your walkway is curved, use a hose to mark the edged of your walkway. Then, using a 2×4 the width of your walkway, ensure the hoses are the same distance apart from the start of your walkway all the way to the end (while following the curves).
Once you've marked your walkway, cut the sod with a spade along the edges. To avoid water runoff towards your house, you want to make sure your walkway slopes away from the house.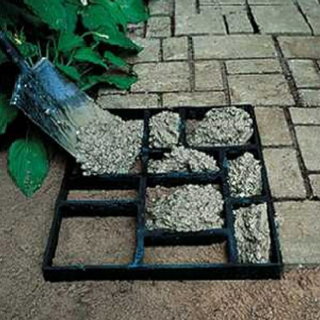 Remove the sod and dirt from your marked walkway. Create a depth that allows for one in of sand, interlocking base panels, and the height of your pavers. You'll want your final walkway to be level with the grass and or/adjoining deck or stairway. It helps to dig the trench a little wider than the walkway.
Rent a plate compactor to tamp the area.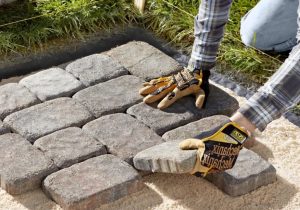 Once the ground is solid, lay a weed barrier on top of the dirt surface.
Lay your sand. A trick for making sure it is level is to lay down two parallel PVC pipes and then pour sand on top. You can then drag your 2×4 across the surface of the sand and the PVC pipe to level the sand. When you're done, remove the pipes and fill their lines in with sand.
Next you'll install your paver panels. Start against a straight edge like a patio. If your walkway is more than one panel wide, stagger the joints. Cover the entire walkway area.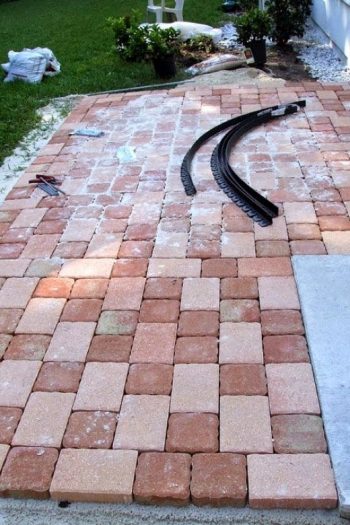 Cut excess panel material that extends past the walkway edges.
Now you can lay your pavers. Start with a hard straight edge (like a patio or driveway). Lay the outer boarder first, then fill in the center.
Make necessary cuts with a hand saw.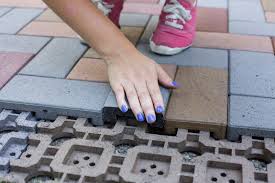 Keep a 1/4 gap between pavers.
Install edging along the perimeter as you go, with spikes every 12 inches.
Once the entire walkway is installed, pour palamaric jointing sand on top of the walkway to fill between the joints. Sweep sand into place.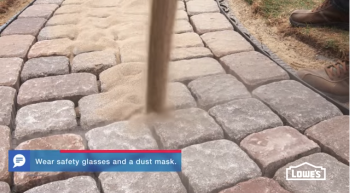 Use a hand tamper to help sand settle into the joints of the pavers and settle the blocks. Repeat as needed.
Remove excess sand with a leaf blower.
Lightly hose the surface.
Cut off excess weed barrier.
Finish off your walkway with plants or other landscape materials!