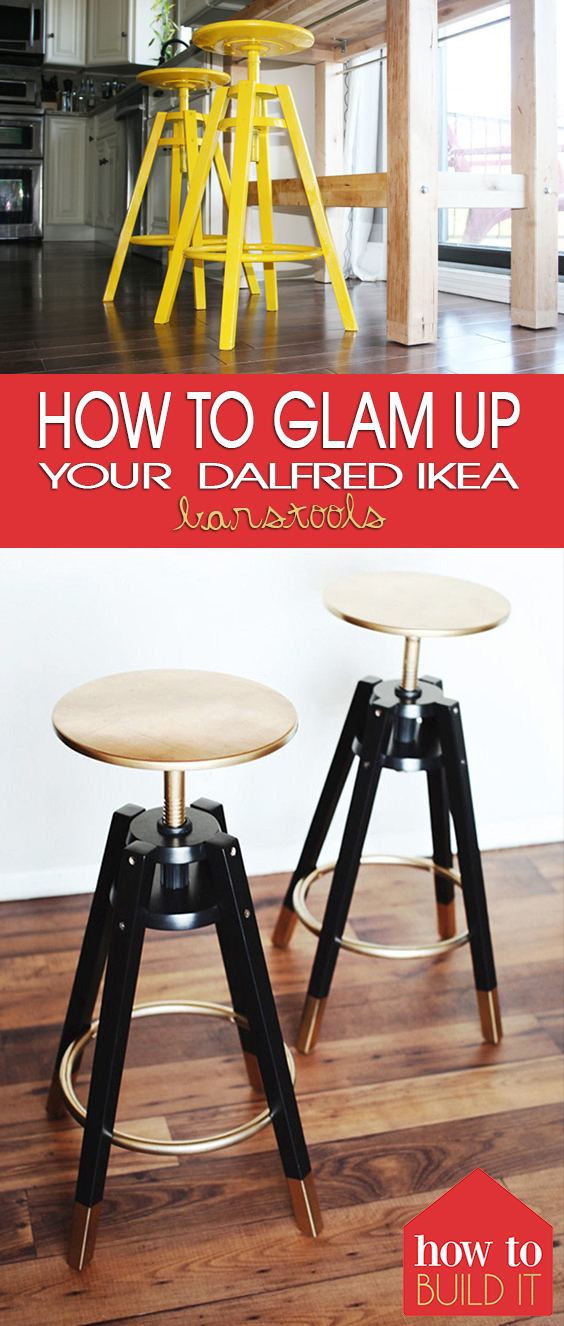 I love IKEA barstools. Theyre inexpensive and they look seriously amazing. Have you seen the Dalfred barstool from Ikea? You may recognize them from your last walk through of the store. But were you really able to grasp their full potential at the time? Check out these fun ways to hack your simple Dalfred barstools. Do you know any other IKEA barstools hacks?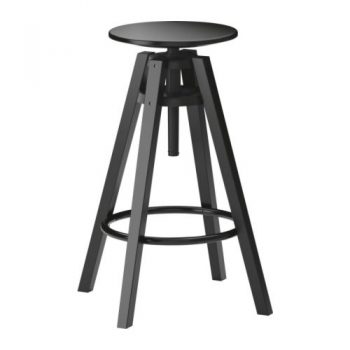 Add Cushions
This is a simple task that adds a lot of comfort and style to your kitchen counter dining experience.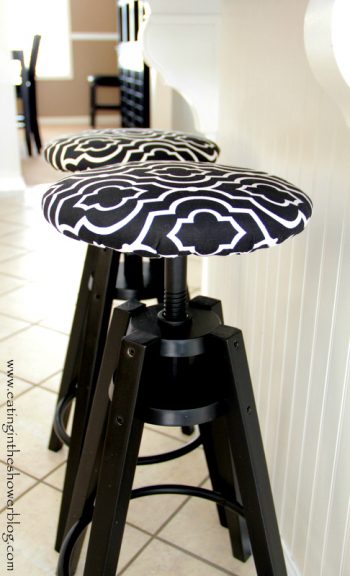 Spray Paint Some Gold
With a little painters tape and a bottle of gold spray paint, you can transform your Dalfred barstools in just minutes.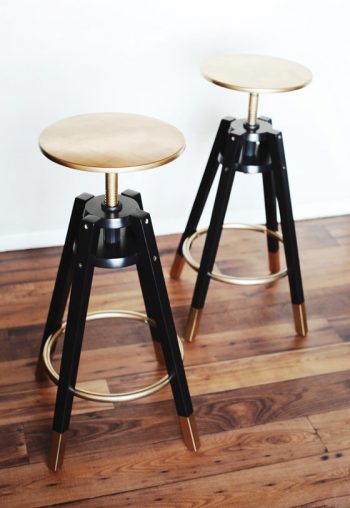 Pop That Color
Transform the entire stool with a splash of wild color. These once simple stools are now a kitchens focal point.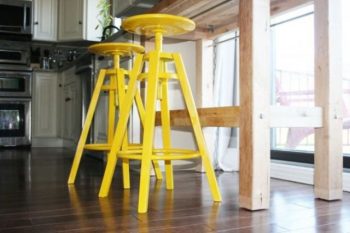 Swap The Seat
Now you have a conversational piece of art for any living room.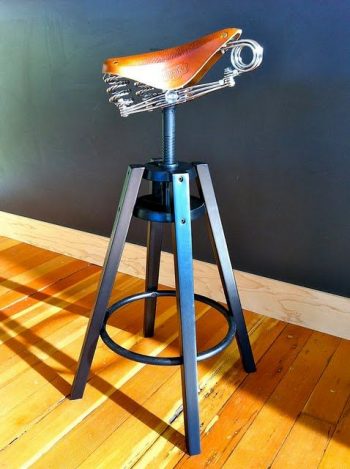 Brighten up any room with these IKEA barstool tutorials:
Don't head out just yet! Here are a few of our reader favorites:
Update Home Hardware with Paint!
The Easy Way to Fix Dented Corners In Your Home