Create Vintage Charm
Or just charm in general! If you are looking to update your lamp, the process could be as simple as replacing your current lamp shade for one with a different shape. You could go for something more vintage (such as the shape of the lampshade below). Or something sleek and modern. Of course, you can add even more charm to an old lampshade by hot gluing small accessories to the lampshade edge. As you can see, beads look great as an accessory! However, if you like something more bohemian, go with small tassels instead.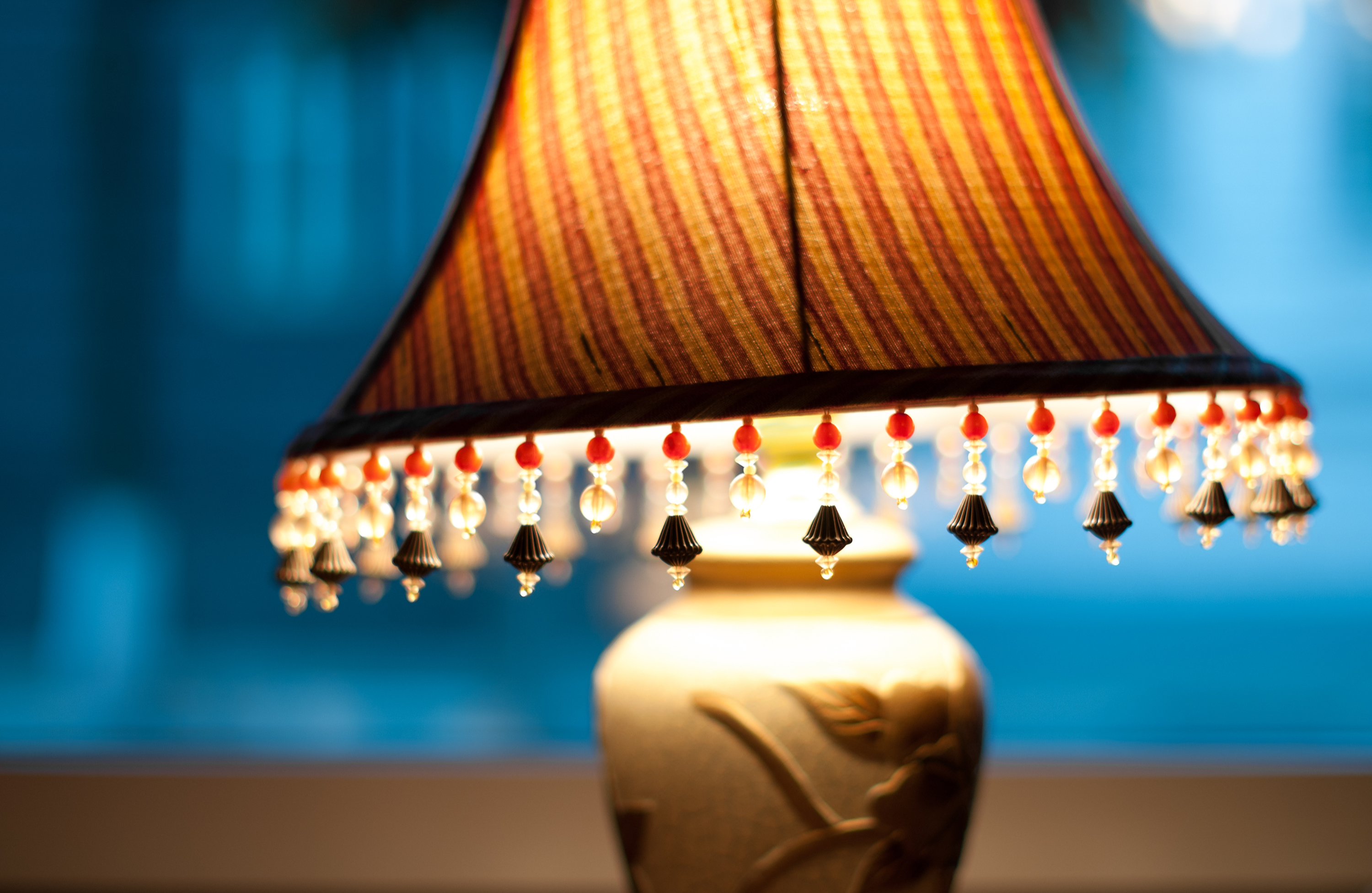 Customize, Customize, Customize
If you're really looking to create something totally unique and impossible to find in a store, why not make your own lampshade? Keep your existing lamp base after updating it with a bit of paint. To create your own shade, find a lampshade shape that you like at the store. It doesn't matter what color it is, you'll just cover that up later. Pick out a bit of fabric that you would like to use for your shade and use binder clips and craft glue to secure your fabric. Find the full tutorial here.