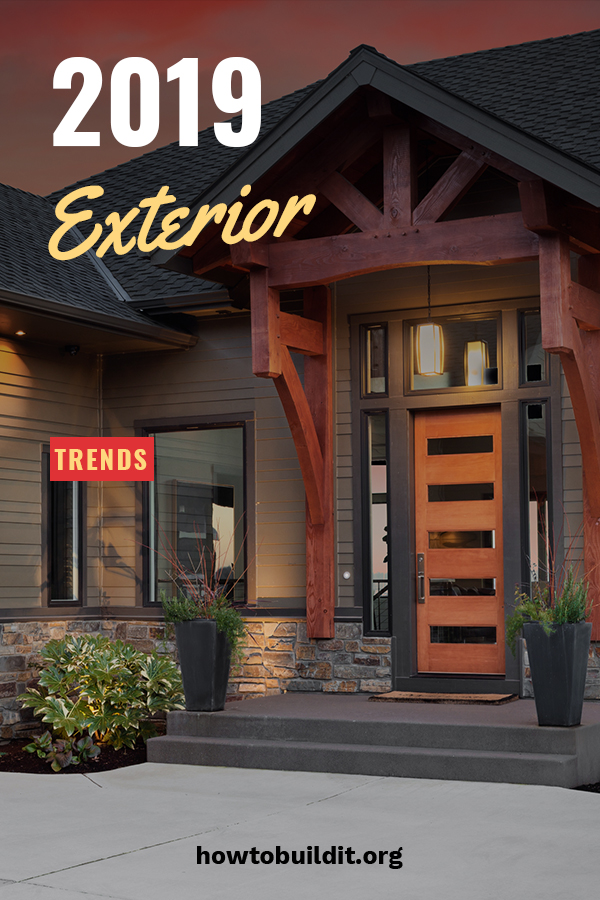 Every year, right around this time, I love to look at the expected exterior trends taking over the home decor world. I like to look at the trends now because it's the perfect time to do just that with summer only weeks away. If you spend as much time outdoors as me and my family does, you have to check out these adorable exterior trends for 2019.
2019 Exterior Trends
Dark Colors
Dark on dark color palettes are all the range when it comes to 2019 exterior trends. In years previously, it was more trendy to choose lighter colors on the exterior of a home, but this year it's all about the dark moody hues. For more of a modern look, pick your favorite shade of grey. For something more rustic, natural wood tones are often the way to go. And if you're worried to go with the dark paneling on dark trim look, you can always choose a bright white trim to even things out a bit. Or, go the complete opposite direction and go with a shade of black for your trim. It's hot, it's edgy, and it looks great.  Trust me, this trend isn't going anywhere!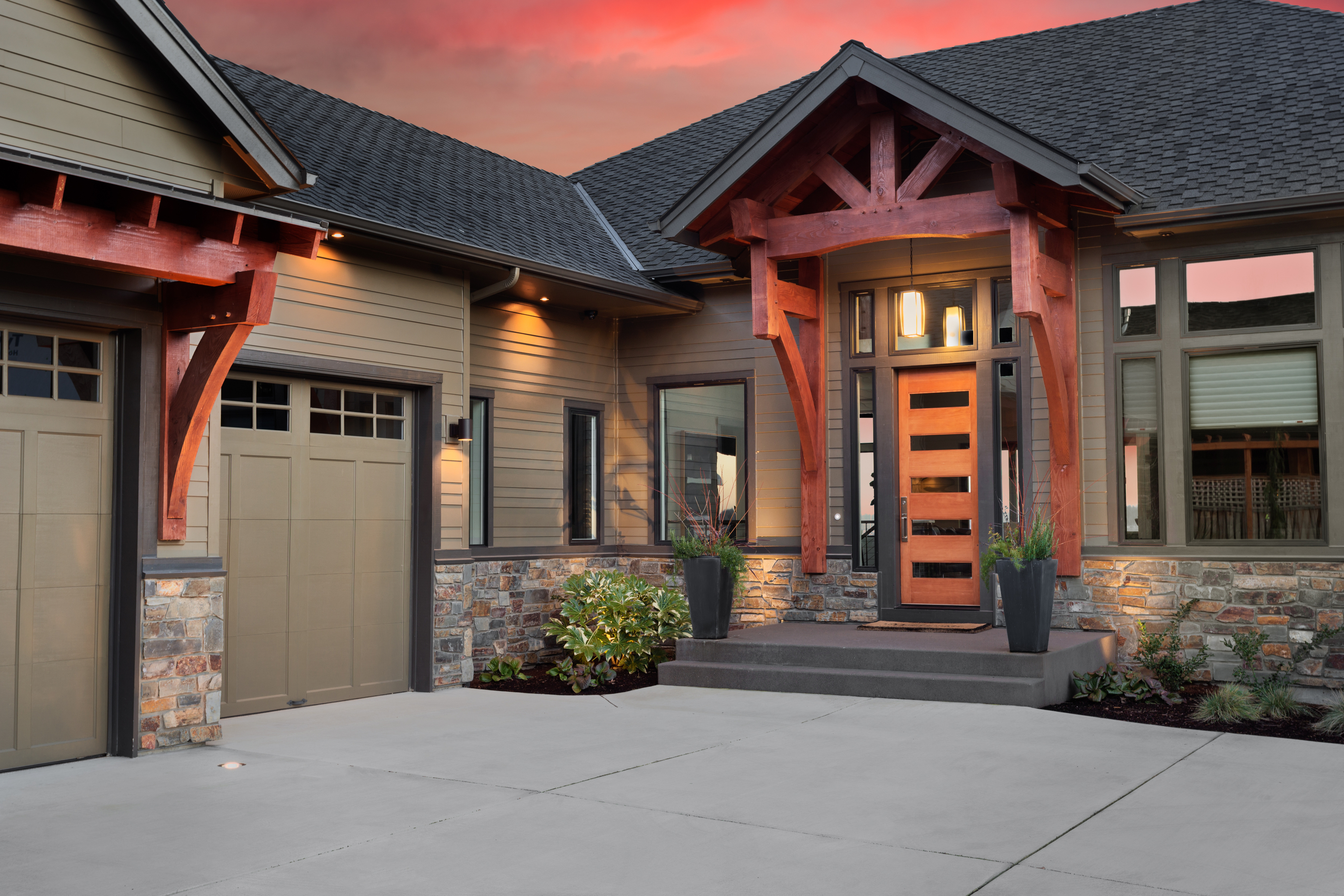 Round Windows
Looking for an easy way to add an accent to the exterior of your home? Okay, well creating a window isn't exactly easy but round windows are back in style. Using a round window to accent the exterior of your home is a great way to add elements of old-time charm that will be treasured for years to come.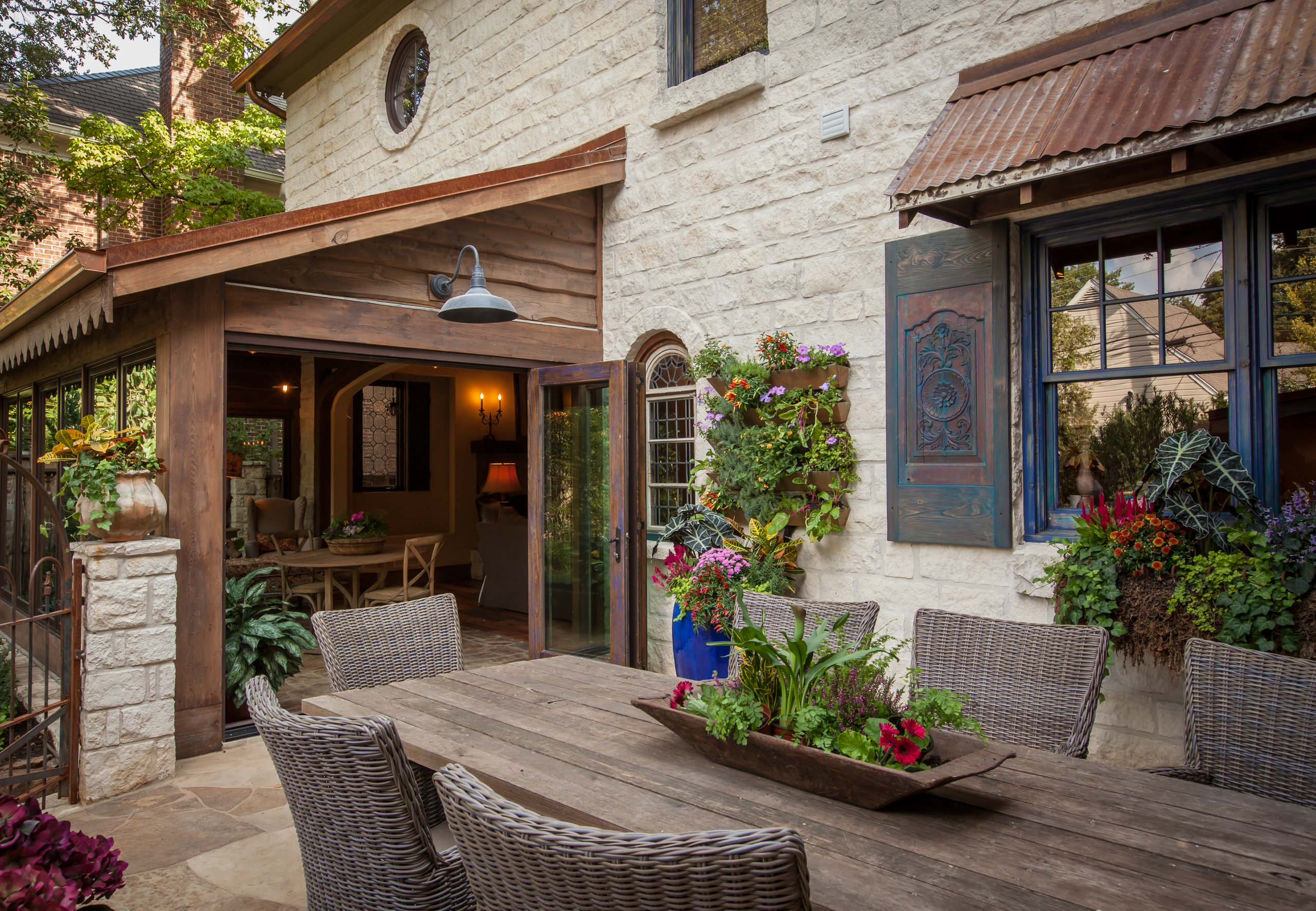 More Grey
If you thought grey exteriors were trendy in years previous, you haven't even got a taste of what's to come! But it's not just one shade of grey that is trendy. It's all shades of grey. Create depth with grey on grey exterior paint and watch how it transforms your home. You really can't go wrong, just take a look at the home below!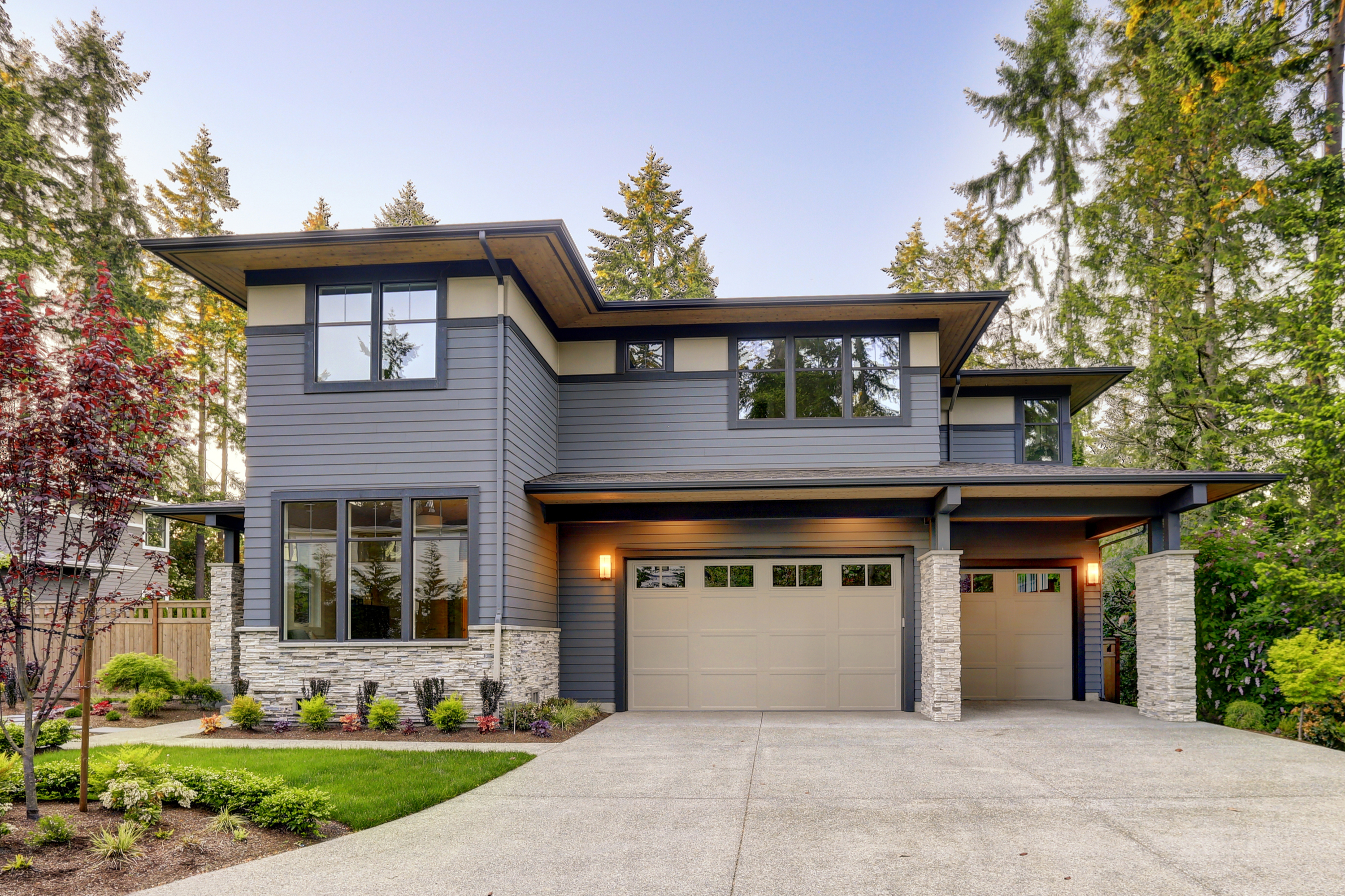 The More Sustainable…The Better
As it should, sustainability is becoming a huge trend in all areas of life, including exterior trends. More recently than ever, homeowners are committed to purchasing from companies using sustainable practices. I suggest using things like recycled steel, precast concrete, bamboo, and plant-based materials (like hemp) when decorating the exterior of your home if sustainability is important to you.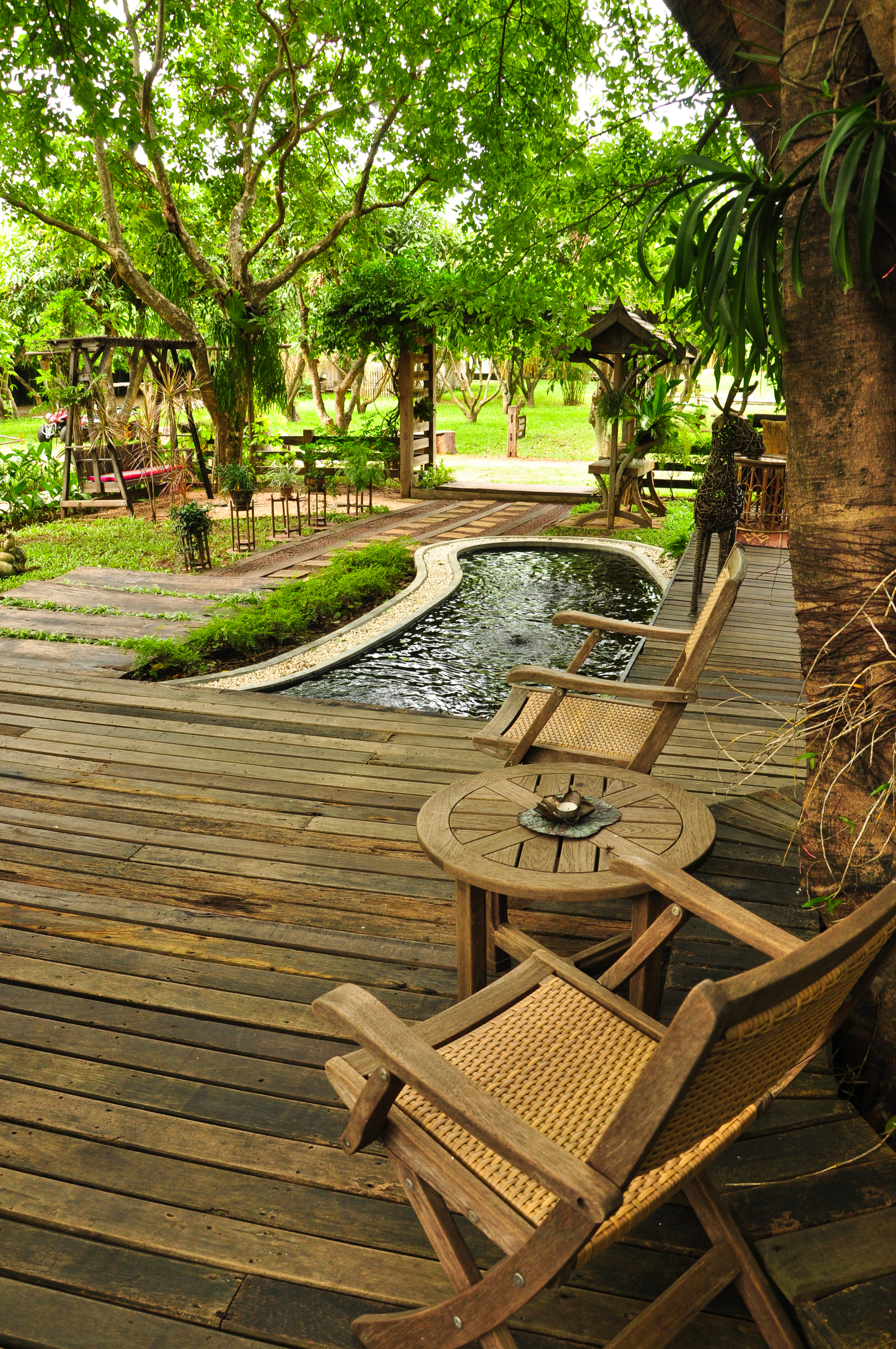 Exterior Living Areas
In all honesty, I'm not at all surprised that exterior living areas are a trend again this year. Who doesn't love spending warm evenings lounging around on the porch or patio? Though popular in years past, experts are predicting that outdoor living spaces will increase the value of your home. Add things like a DIY gazebo, a hot tub, vertical gardens, and plenty of sitting areas around your backyard, and make sure to utilize your porch in the front. The more you can turn your backyard into an outdoor living space, the better! And as far as I can see it, why not live in all of the parts of your home?