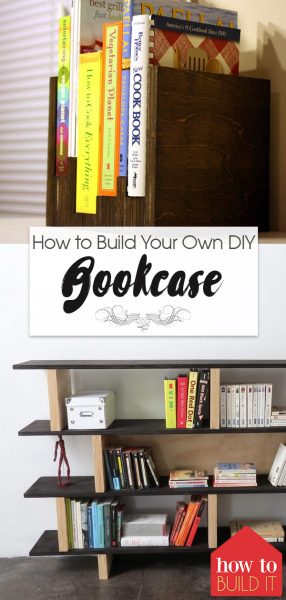 Have you ever tried to build a DIY bookcase? I was so surprised at how easy the project was! With a few 2x4s a handy dandy nail gun, and an idea in mind, you can have fast book storage in no time at all! Here are few of my favorite DIY bookcase plans! But, of course, you will need a few items before you start:
-Scrap Wood
-Paint (for finishing touches!)
This perfectly modern bookshelf would look incredible in any home! With a coat of stain, this looks like it came straight out of an Anthropologie store!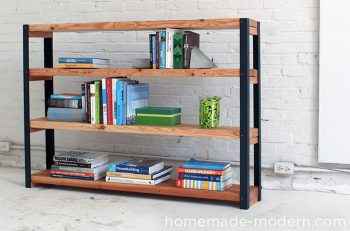 If you have oddly shaped wood scraps that you're looking to put to good use, try your hand at this DIY bookshelf! The off-kilter alignment is the most charming!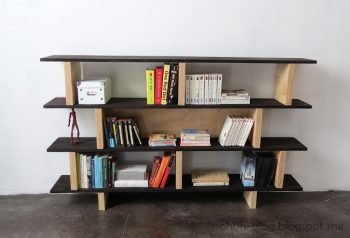 You'll need a few wooden drowels to complete this DIY bookshelf. You'll need nail putty, too!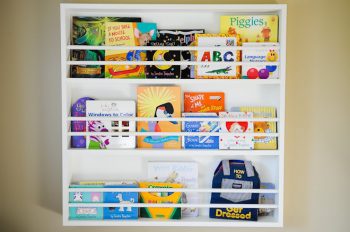 If you love the look of a completely classical bookshelf, this one would look incredible in virtually any home!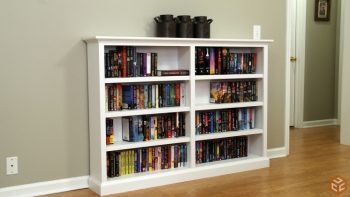 Turn wooden crates into a functional bookshelf with a few coats of a bright spray paint. You can customize the colors to match any room in your home!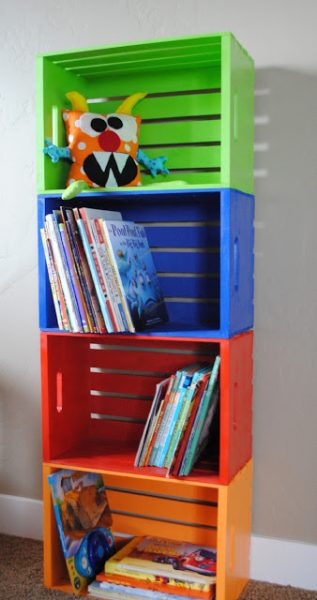 Though this woodblock book organizer doesn't hold a library worth of books, it does work great when organizing cook books. You can cut this to fit in an awkward corner! This DIY idea is inspired by Anthropologie, check out my other Anthro ideas here!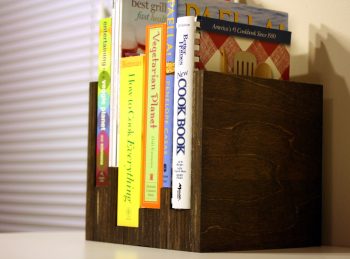 If you don't plan on using your bookshelves to house well…books…use it to store items throughout your home! This custom-made cubby organizer from Ana White is a gorgeous way to organize games, DVDs, and anything else.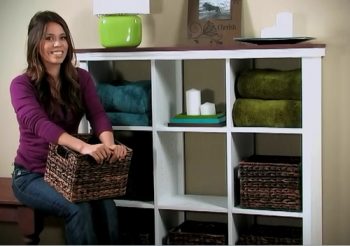 Turn an old rain gutter into a bookshelf just by screwing it on the wall! Really, cut to desired size and use it to organize your books.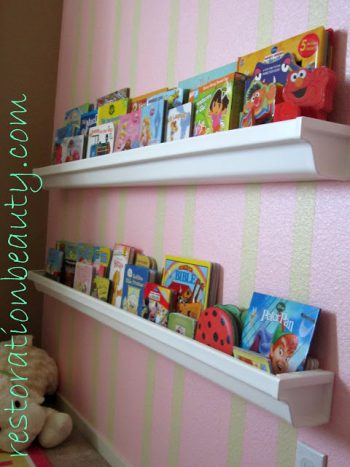 Built ins look gorgeous and they can even add value to your home! Though this project seems extensive, it is one that is definitely worth doing. Take a peak at the desk, as I think I could get some serious work done there! They even repurposed those bottom cabinets!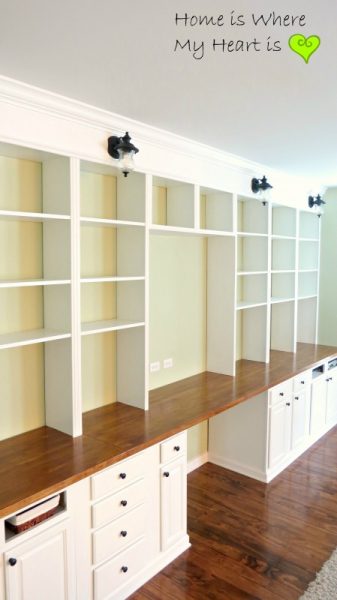 I found all of the fantastic DIY bookshelves featured in this post at the following websites: