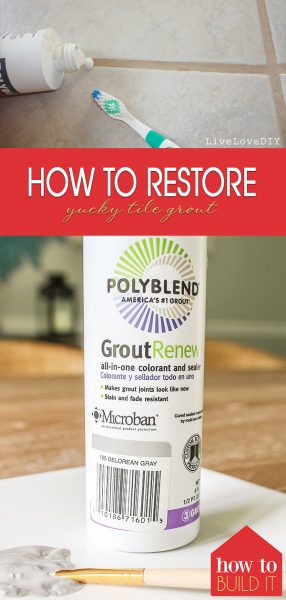 Dingy tile grout can really affect the overall look of your bathroom and kitchen! In some cases, it can even make your bathroom and home look a lot dirtier than it really is. Replacing tile grout can be tile intensive, and costly, so you definitely need to try my tried and true tile grout cleaner! Using this tile cleaner will help you easily clean your tile grout and will greatly improve the overall look of your bathroom and kitchen. Don't miss out on our tips and tricks!
To begin, you'll want to grab " Polyblend Grout Renew". This company has several different grout restoration formulas available. Use whichever type matches your home and original grout the best. You'll want to get one that matches the color of the grout you already have so that it doesn't look off.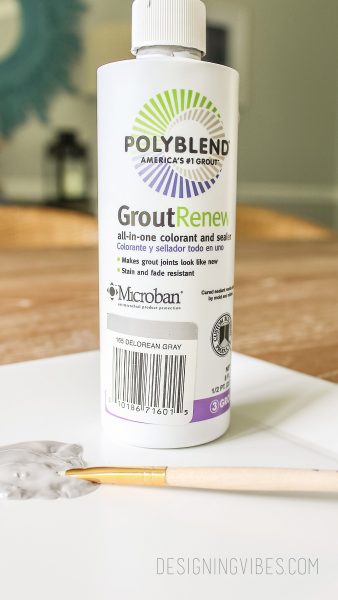 Step One: Simply pour a bit of the Polyblend on the grout of your tile. A little goes a long way, so be sure to keep that in mind!
Step Two: Use a tooth brush to scrub the grout renewal into the grout of the tile.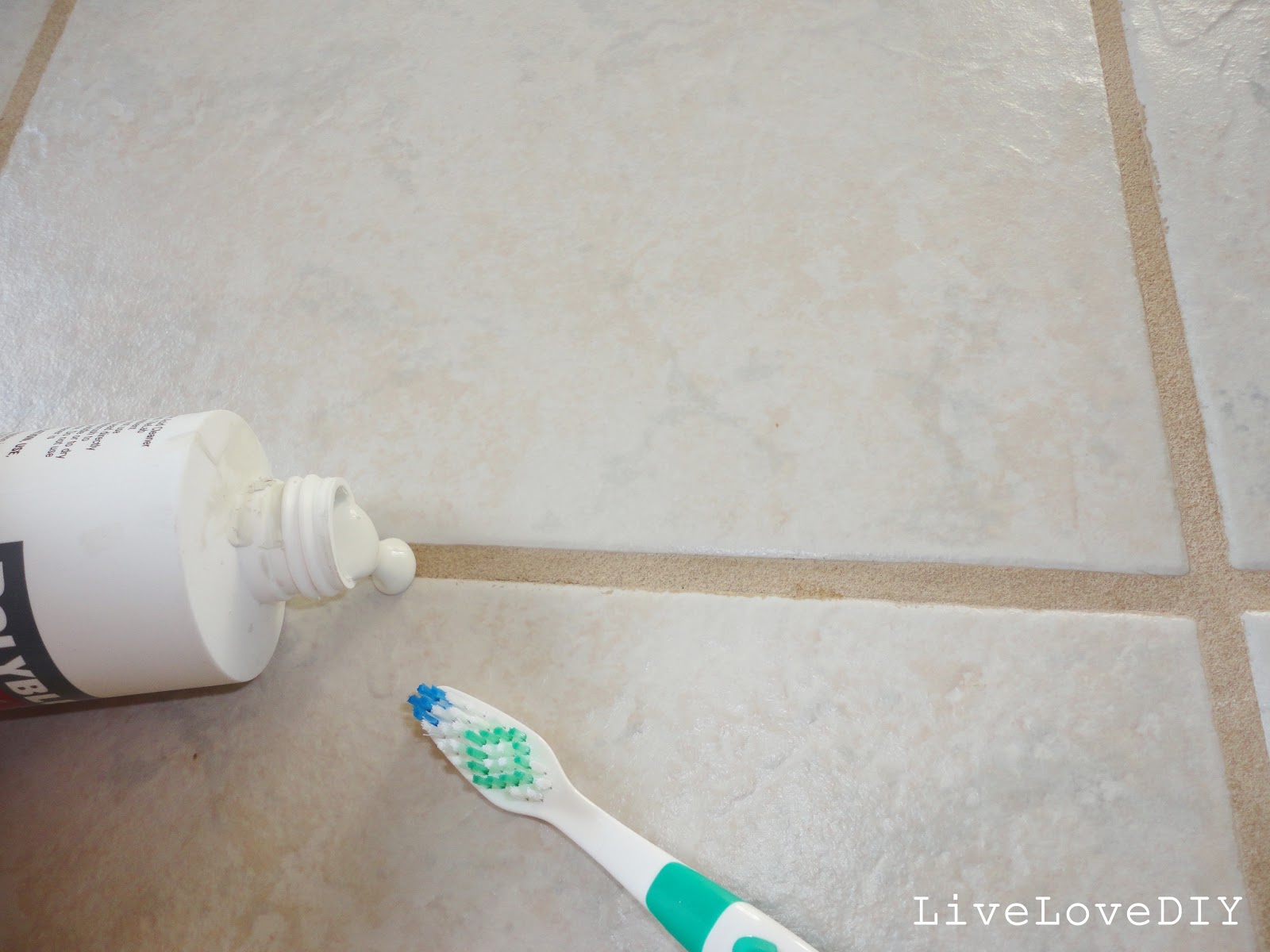 Step Three: The grout renewal does dry fast, so remove it from your tile with a damp paper towel. It should be completely dry in only a few minutes!
The entire process is a bit time consuming, but your room will get an instant face lift when you just update the grout! If you devote some time to this, I promise it will be worth it!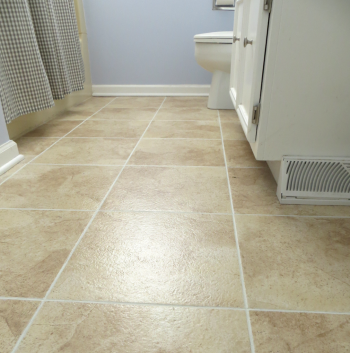 Now you know everything you need to know to successfully restore the tile grout in your kitchen, bathroom, and anywhere else you might have tile in the home! Don't let this amazing formula go to waste, get cleaning now and restore that dirty tile grout!