Always Use The Back of The Cabinet Door
You can store tons of items on the backs of your kitchen cupboard doors and a great way to do this without drilling holes in the door is to use command hooks.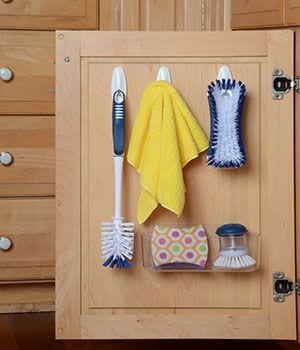 Use Wine Bottle Holders For Your Water Bottles
Stop fussing with toppled-over water bottles spilling out of your cabinets. Instead, use a wine bottle holder to organize your hydration collection.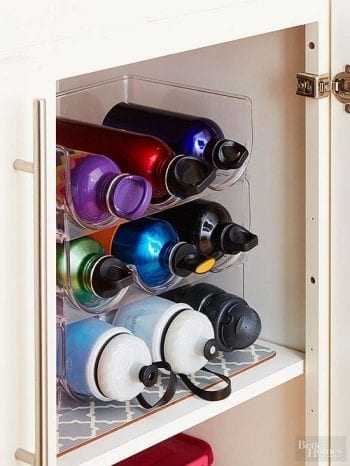 Put All Of Your Baking Tools In One Place
Typically when we start baking, we have to hunt through drawers for teaspoons or measuring cups. Avoid the hustle by strapping all of your baking tools to the cupboard walls next to your mixing bowls.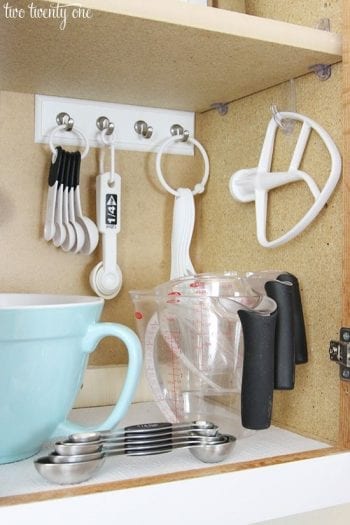 Create Additional Mini Shelving Within Your Cupboard For Spices
With a few cuts and screws you can build custom spice rack shelving to eliminate that awful hunt for spices in the back of the cupboard.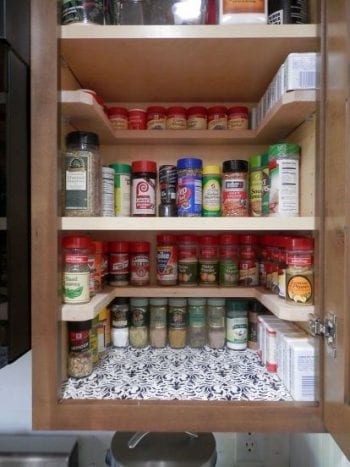 Install Magnetic Strips For Knives, Metal Utensils, and Spices
Clear up space in your kitchen drawers by adhering items to magnetic strips on your kitchen walls. Knives, spices, and other metal utensils are easier to find and easier to keep orderly when they're stuck to a magnetic strip.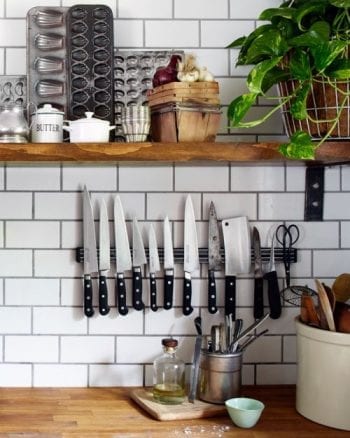 Use Tension Rods Inside Cabinets For Hanging Space
Free up more cupboard space underneath your kitchen sink by getting all those cleaning bottles off the ground.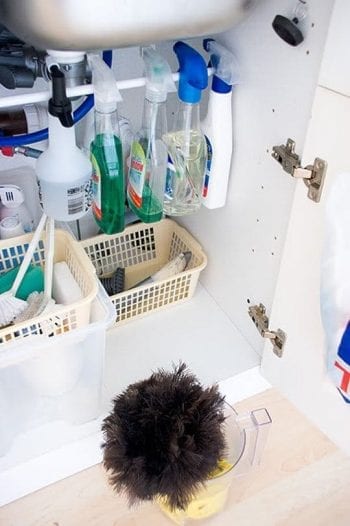 Use Tension Rods For Organizing Cookie Sheets, Cutting Boards, and Muffin Pans
This is another great way to use short tension rods (normally around $4 a piece) in the kitchen – in cupboards where you store tall and flat items like cutting boards, serving trays, cookie sheets, and cooling racks.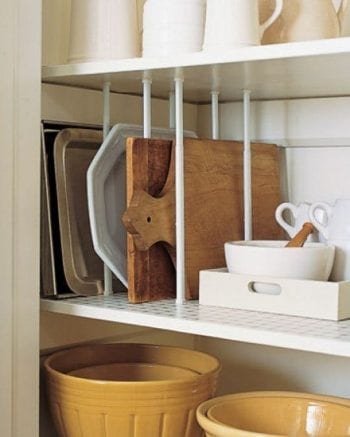 Tension Rod For Paper Towels
One more use for that tension rod in the kitchen is for mounting paper towels in a cupboard, off of your kitchen counter, and out of site.