We need energy. And in our fast paced society, most of the time we need energy FAST. Like, right now. On the go. Here's a few easy ideas to whip up your own energy bites for on-the-go storage and accessibility.

Gimme Some Oven shows off a great recipe for no bake energy bites. Featuring chocolate chips, oatmeal, peanut butter, honey….can't go wrong!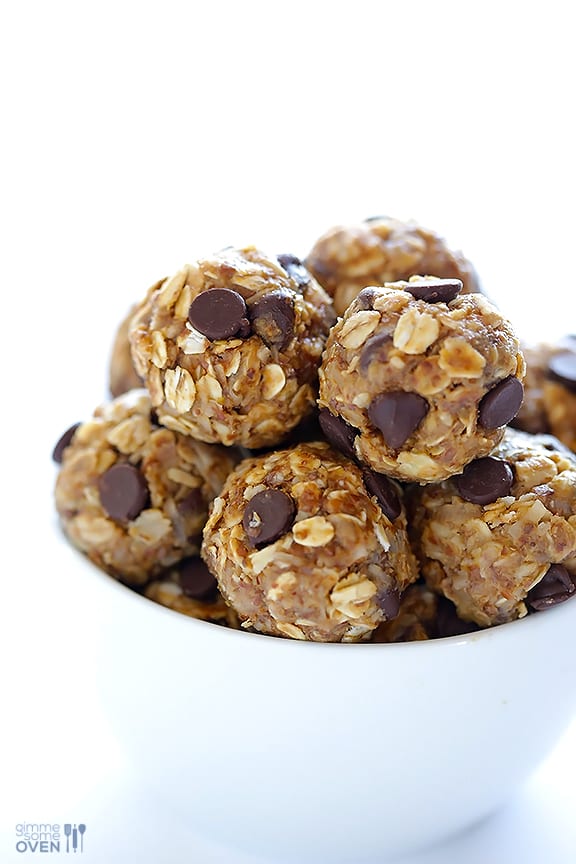 This one looks mouthwatering and equally healthy. From Ashley, these are Key Lime Coconut Energy Bites. Mmmhmm.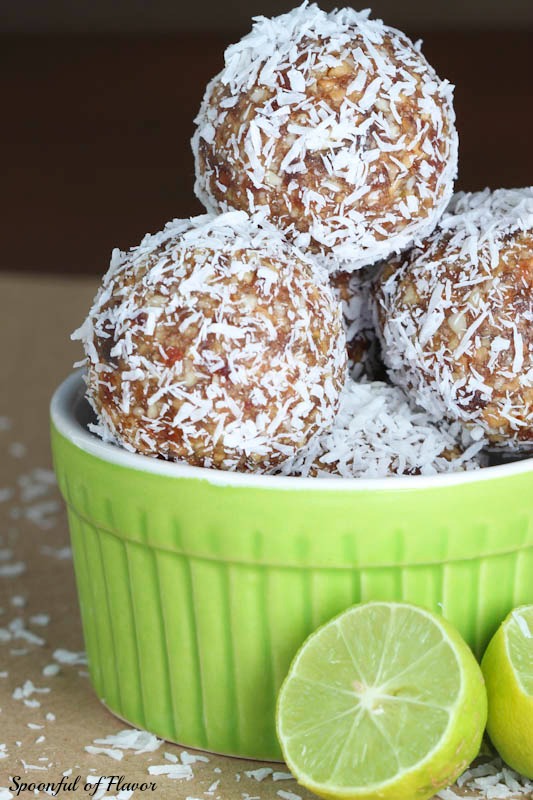 Sophie highlights amazing health tips in these fancy looking (and surprisingly simple) Superfood Spheres. (almond butter, coconut, brown rice…so much goodness packed into one little bite).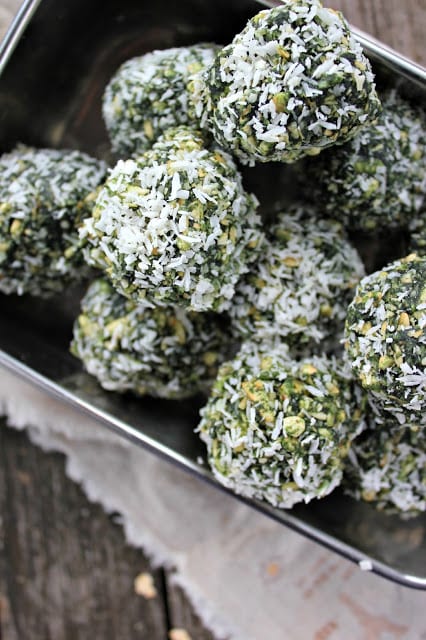 From Emily, these are chocolate peanut butter protein bars. Yep, all of that happiness in one recipe. These are perfect for on-the-go snacking that is guilt free!
You can't deny it, these look good. From Every Last Bite, these are apple pie energy balls. Apples, dates, honey, pecans…sweetness.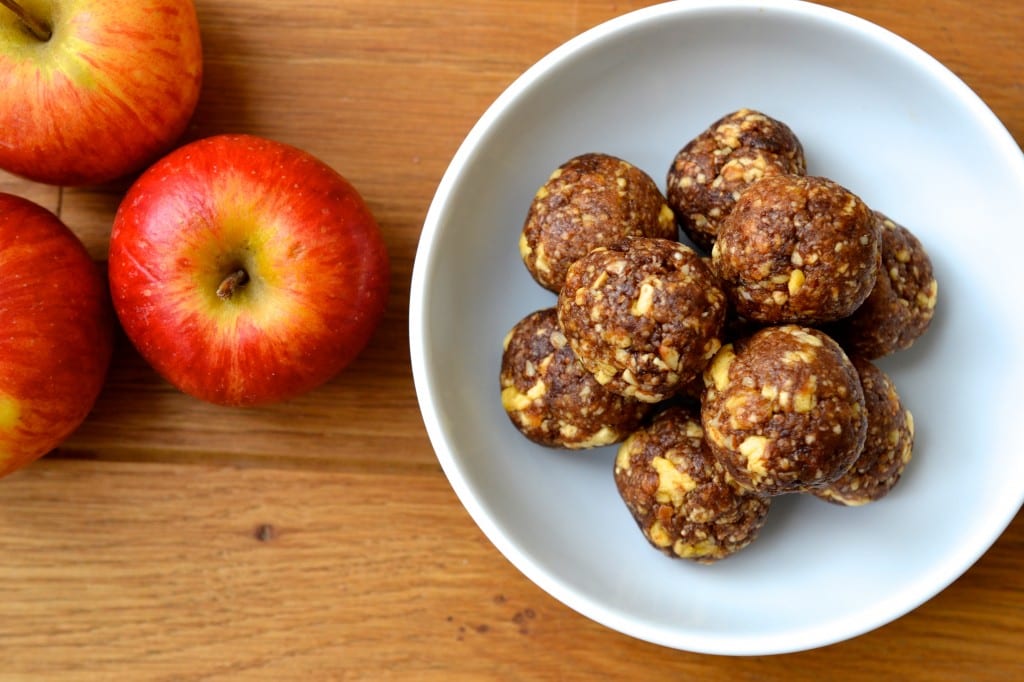 Andrea has created this superfood: blueberry lemon energy bites. They look delicious and your body will thank you endlessly.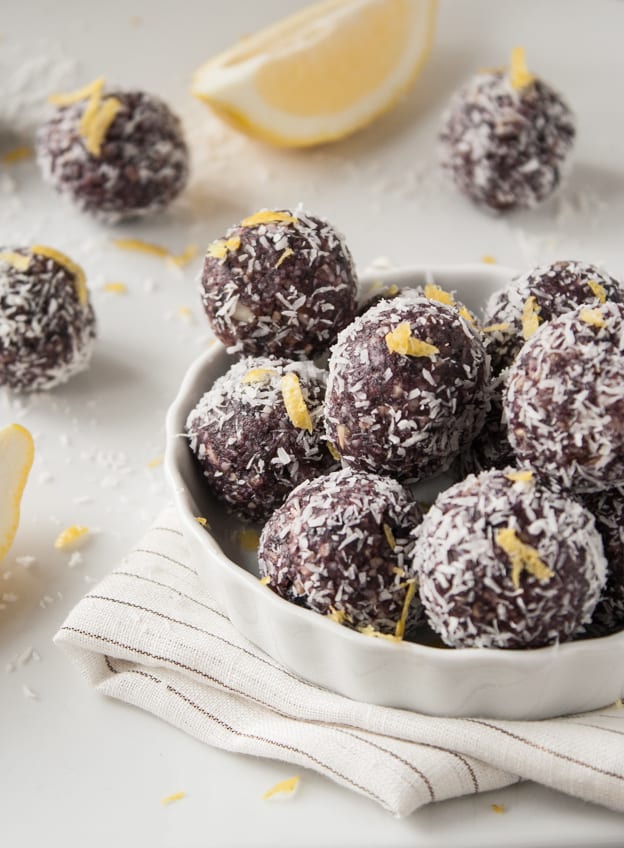 Leicha: Chocolate Quinua Oatmeal bars. Wow. So much energy packed into one little punch of a chocolately ball. This is a perfect grab treat.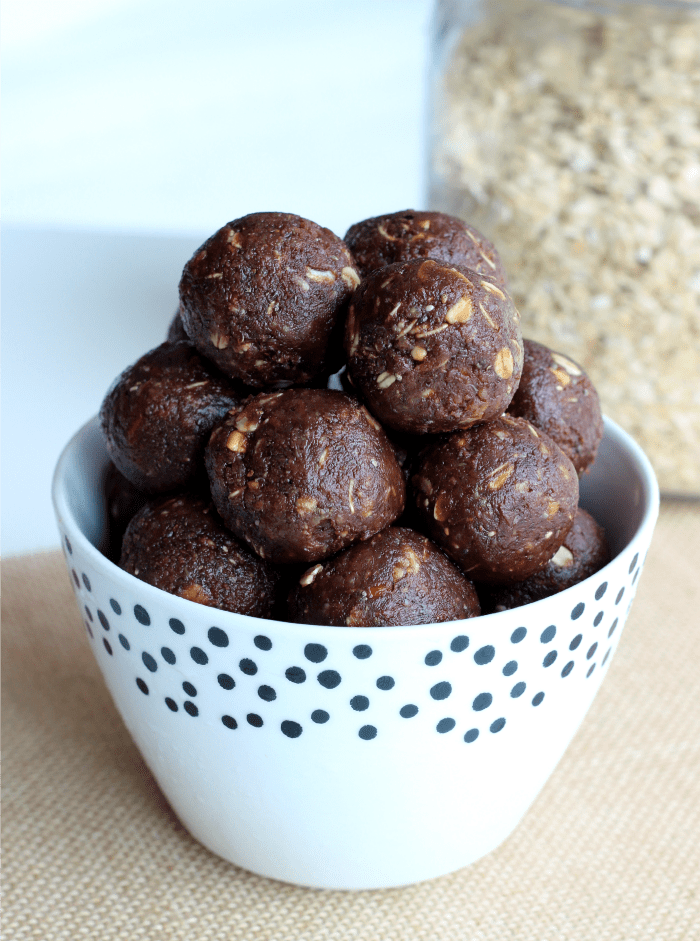 From Melissa, this balanced energy bite really does contain the perfect nutrients to get you feeling centered. Bonus: her feature is titled: 5 Minute Maca Energy Bites. Win win win.

Chew out Loud. Why thank you, I think I will. The feature here is a 5-ingredient recipe for a protein bar. Mix them together and what have you got? A magical treat, that's what. But a healthy one.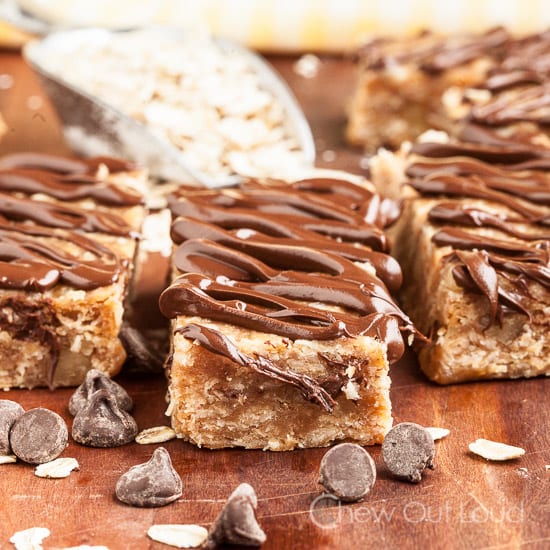 These Almond Joy Energy Bars from Jocelyn are absolute heaven. Delicious, but also packed with nutrients meant to gear you up for hard work.