There are few things more frustrating than a jumbled mess of wrapping supplies. For some reason, keeping things clutter-free is ridiculously hard. Solution: organize wrapping supplies and keep your stress and your clutter under control. Here are a few ideas to end your wrapping nightmare.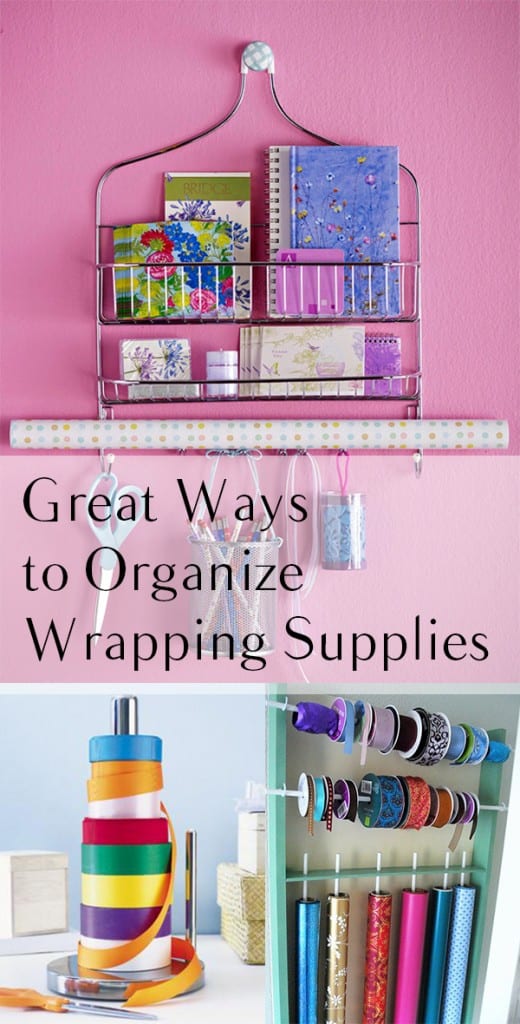 First off from Kate, this hanging organizer is both a simple way to keeps things together and a quick fix. Literally all you need to do is fasten this little apparatus to your wall and fill with wrapping supplies. Brilliantly simple.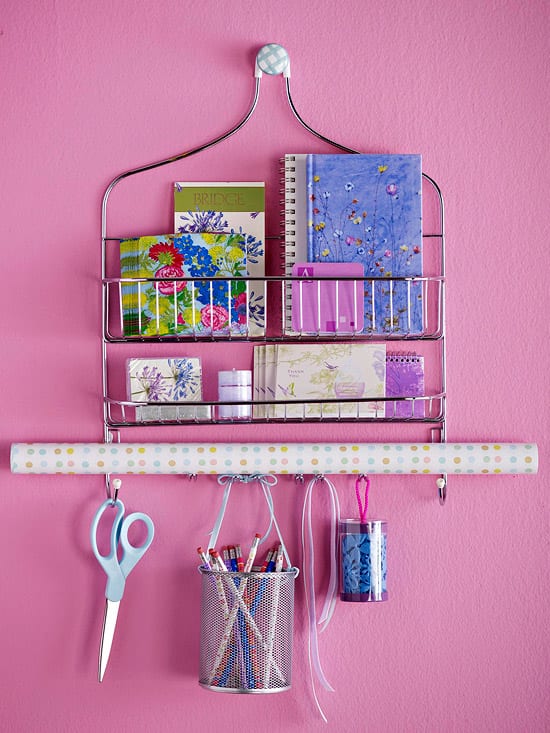 Next up from Two Shades of Pink, I love this idea. So easy, but I honestly never would have thought of doing this. All she did was take a few wire baskets, sort her wrapping supplies (ie wrapping paper, scissors, tape, string etc) and put them into the baskets. Perfect!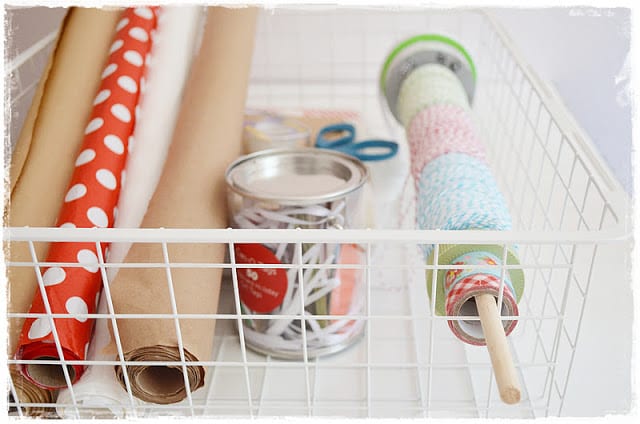 Here's another great one from Brooklyn. My favorite thing about this one is how hidden it is. I'm not going to lie, I have lots of wrapping supplies. I like the idea of keeping things behind closed doors, as it were. Fasten a couple of rods to the back of a closet door and attach a basket or two–you can even hand the wrapping paper by curtain rods. I love it.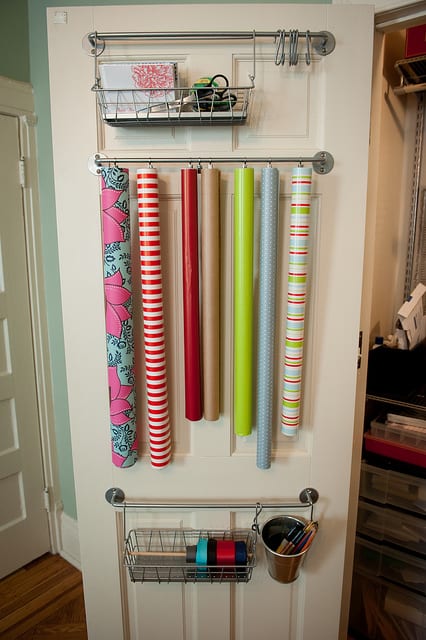 Here's another favorite from Real Simple. Ribbons are the #1 issue in the wrapping chaos situation. The little strings and loose ends can infiltrate anything, and this clever idea takes care of the problem. String your strings around these rods, and consider yourself in business.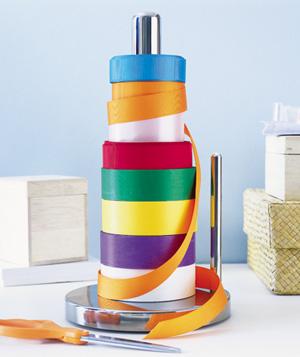 I really like this one inspired by Kate from Centsational Girl. Again, this can either be in a small closet or a narrow door space. Attach little hangers, then place your threads and paper through them. Hang them from the hooks on the wall.