Ah, those summer months. As the sun smiles upon us we sigh and smile blissfully, and then we get to work. Furniture for your great outdoor home is an important part of the summer. Try a few of these ideas for a fun makeover!

I love this idea from Sarah. Personally, sitting outside on a simple bench (even if I'm just reading) is pure bliss. This DIY idea shows how to put this bench together in a very simple way.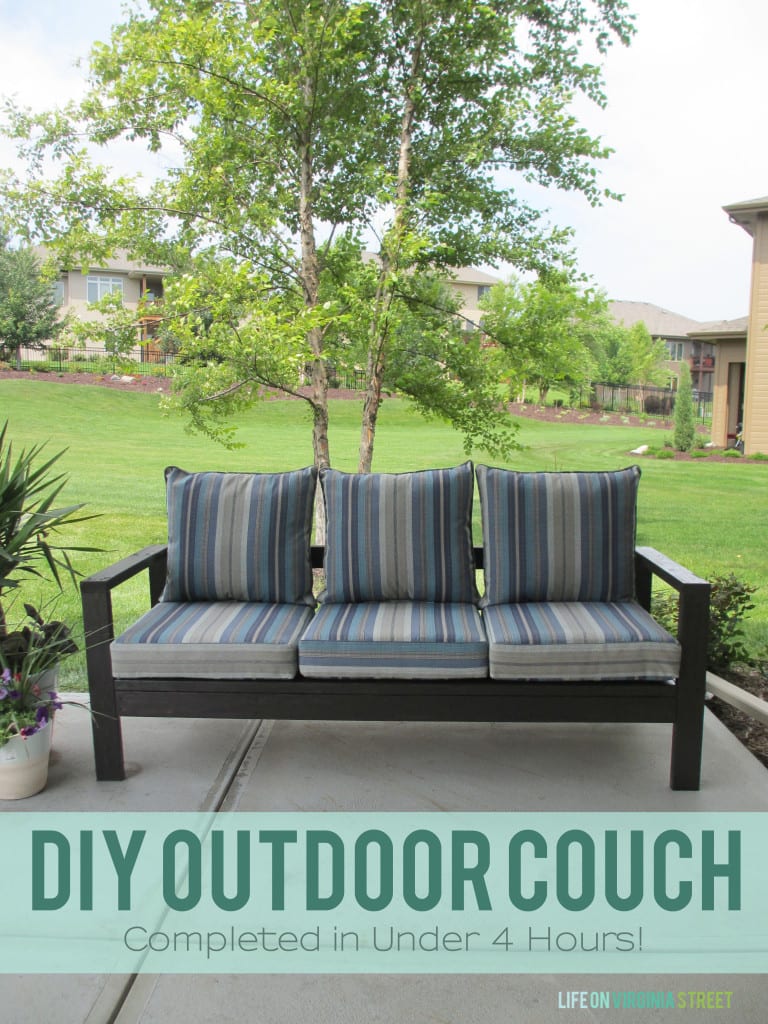 I am so impressed by this idea from My Repurposed Life. Honestly, I never in a million years would have thought of this. Not would I have guessed that this bench came from 2 chairs! Use what you have, and make a fabulous (and better) edition of the former. Love it!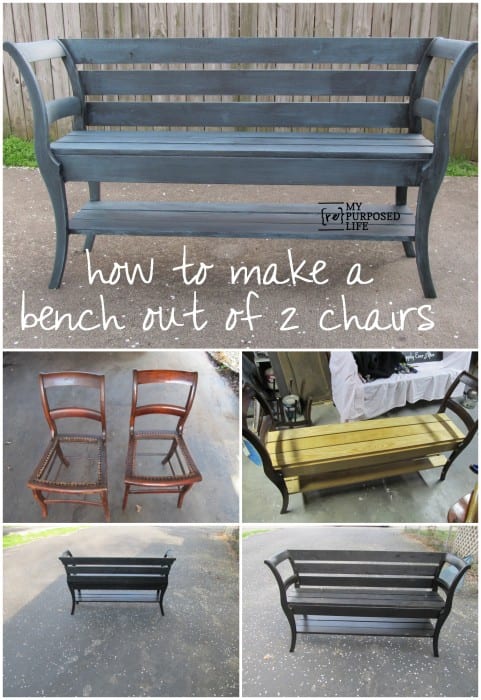 How cool is this? From Donna, this is a pallet wood chair that is remarkably simple to put together in a short time frame. This could be a perfect place to sit and chat with friends or contemplate the vicissitudes of the universe.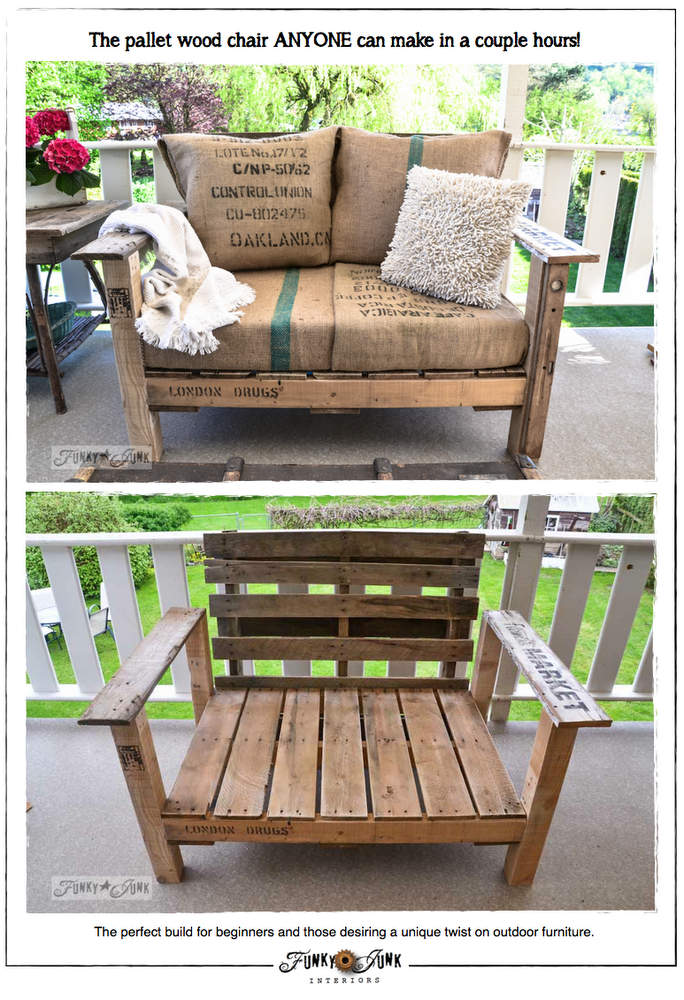 Okay, this is just amazing. The folks from Homemade Modern took the beauty of an aspen tree and converted it to a beautiful chair. You don't need much to put this together. Check out the tutorial for a project that will blow your mind!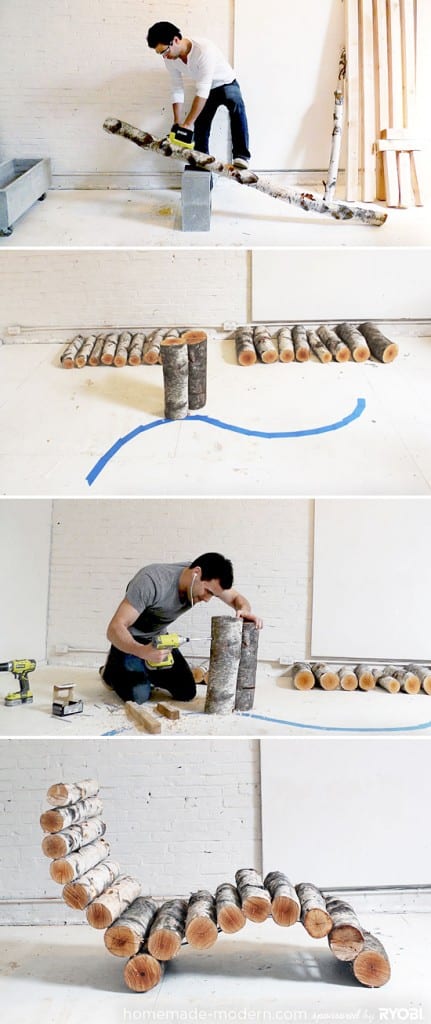 Fair warning: this website is in Dutch. But hey, that's why we've got google translate. Anyways, it's a tutorial for these beautiful pallets. (Vtwonen). I thought they would be super complicated but they actually take mattresses and make comfy outdoor pallets. Awesome!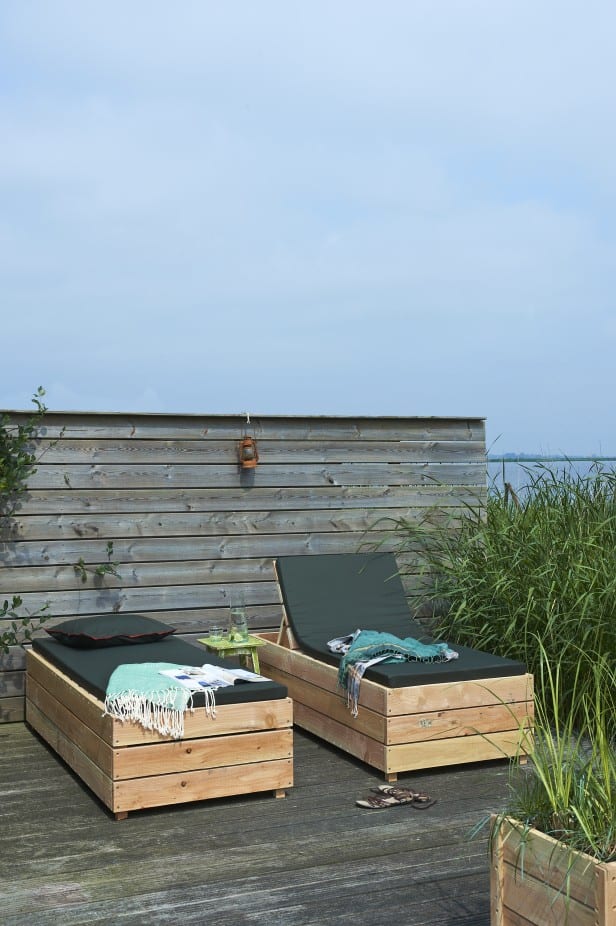 From Robert, this is just incredible. Robert has tutorials for his thrifty and unique furniture, and it's not as hard as it looks! He uses wood blocks, paints them fabulously, and puts them together remarkably. I love this!
This is from The Garden Glove. It is a small log table, and get this: the instructions are as simple as the picture looks. Here's the word from the horses mouth: "If you have a wood pile, or access to a cut down tree, all this takes is cutting an armful of logs to the same length. Secure tightly with two straps. Done!"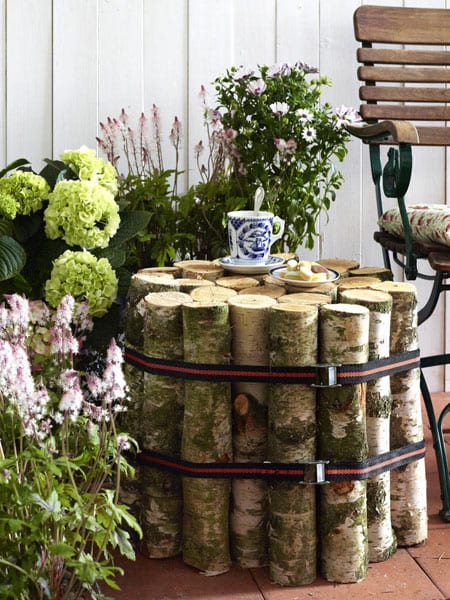 Maybe I'm just on a branch kick, but I really like this a lot. Tree branches can be little stools for sitting (or for viewing pleasure). From Shelterness, stick them in your chosen ground, add some padding and cute fabric, and whala!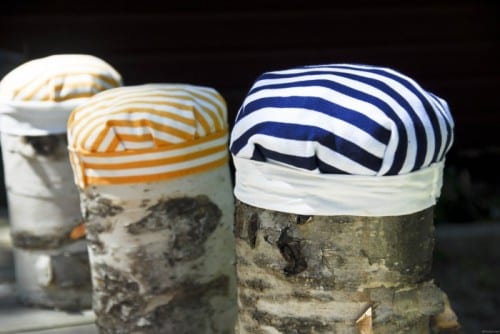 This DIY Garden Tree Trunk Dining Table  is so amazing! Again, the brilliance of it is seen just from the picture. "The biggest issue with this table is making sure the stump top is level. This can be pretty difficult but if you have access to a chain saw, this is a good bet. For the rest of us, we will be screwing scrap wood shims to the surface until we can create a level surface to secure a wood table top to." As easy as that? Sign me up!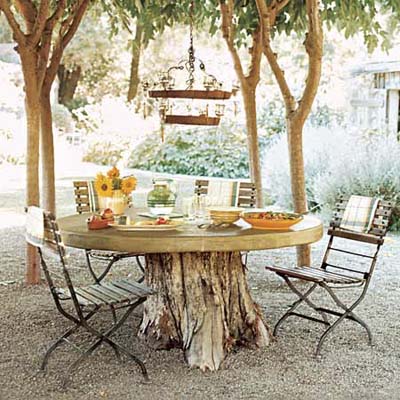 This is so chic and elegant looking from An Oregan Cottage, I can't help myself! Again made from 2 chairs, this bench takes on a French countryside feel. I love it.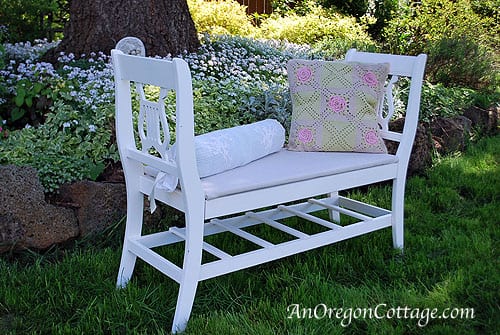 There are a million DIY patio furniture ideas for options for pallet furniture.  Look at this amazing pallet outdoor furniture found at 99 Pallets.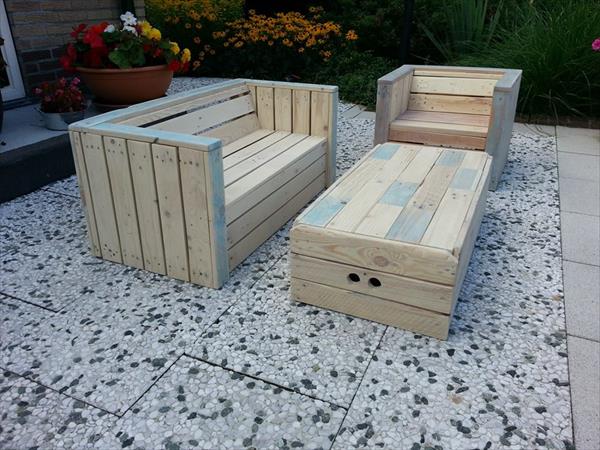 DIY Swings for Your Fireplace- I LOVE this idea I found on Buzzfeed!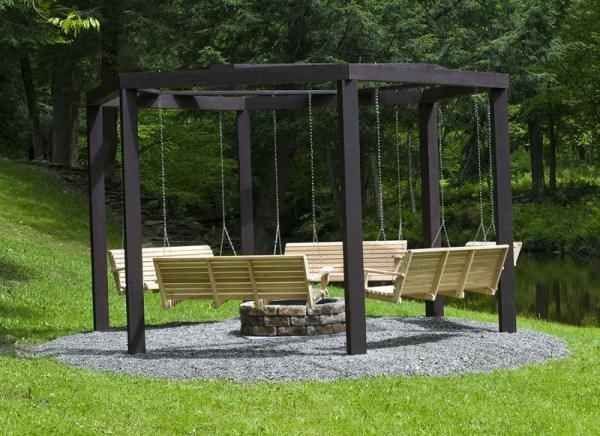 I love this outdoor bar found at Mohodeco.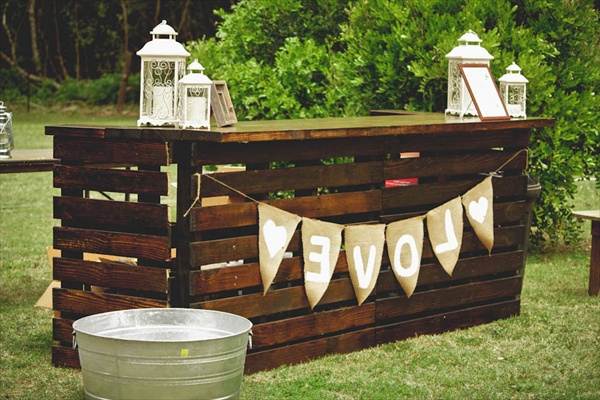 And I am in love with this DIY corner bench around the firepit on Houzz.  What a great gathering place in your yard.