There is something fascinating about pipes. That sentence looks weird. But it's true, right? They just look cool! Industrial, strangely beautiful? Yes! So why not tap into that loveliness and work it to your advantage? The following ideas will hopefully inspire you to do just that.

From Liz Marie, this is amazing. Like, wow. I'm impressed. This isn't even hard to do, but it looks so incredible! Very simple, but gives the style of your room a different feel. These pipes are screwed into an extension (could be a small bar or kitchen island).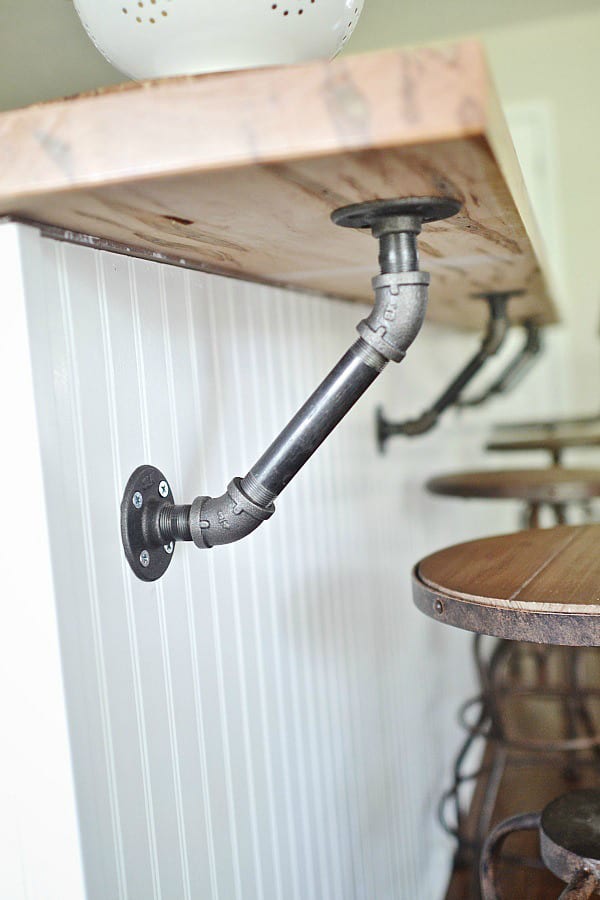 Here's another super legit one from Corey: use pipes to create a hanging storage unit. Dress it up with elegant flowers and pictures, but somehow pipes end up looking so suave!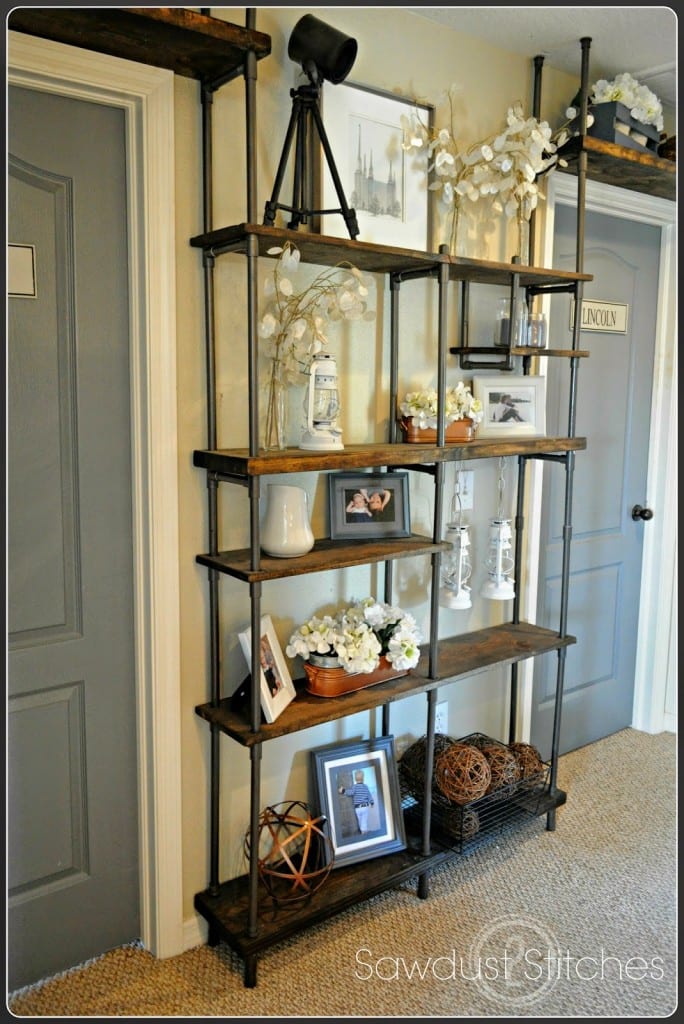 Ah I smile just looking at this one from Ana. This is wicked awesome. Frame your bed with pipes. That's right, repurpose old pipes by nailing or gluing them together along the outline of your bed. Simple, but classy.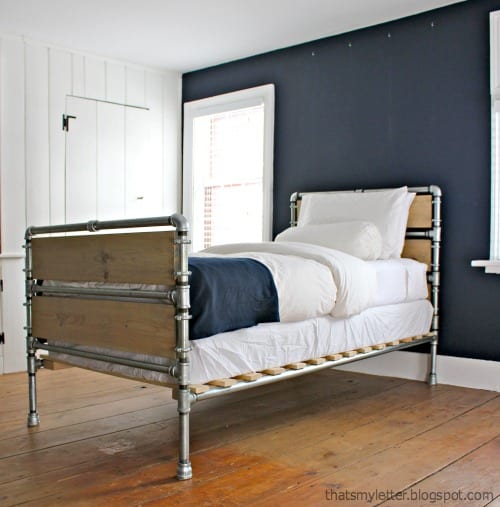 How fabulous is this? from one of my favorite joints, Shanty2Chic, adding some pipes to a simple woodboard makes all of the difference. This is so easy, but the change is amazing!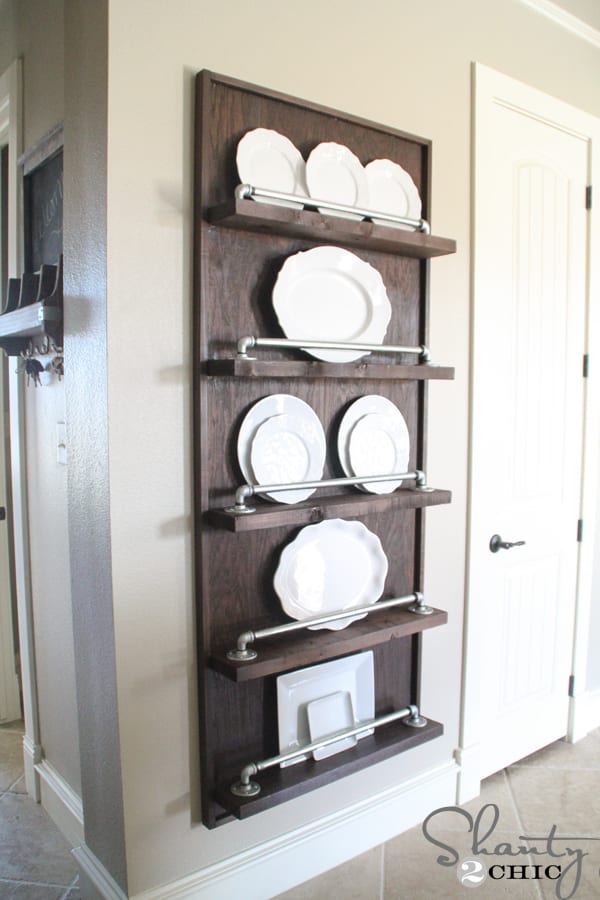 For a simple bench, this industrial feel goes a long way. Kudos to Homemade Modern for the idea. It's simply a wooden board with pipes added on (or the legs of a chair). Doesn't it look amazing?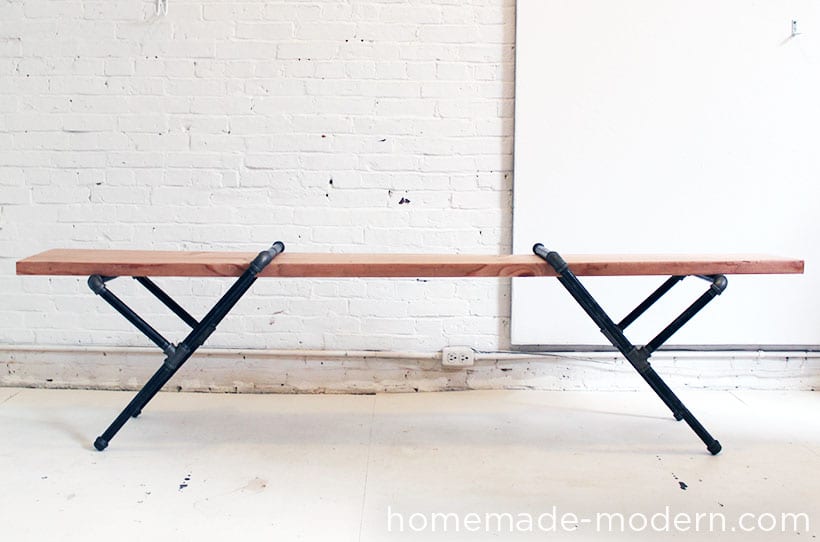 I am a huge fan, Beckie, a huge fan. These long pipes can actually be put to use after their first death. Use them to suspend beds! All you really have to do is pound in a few nails.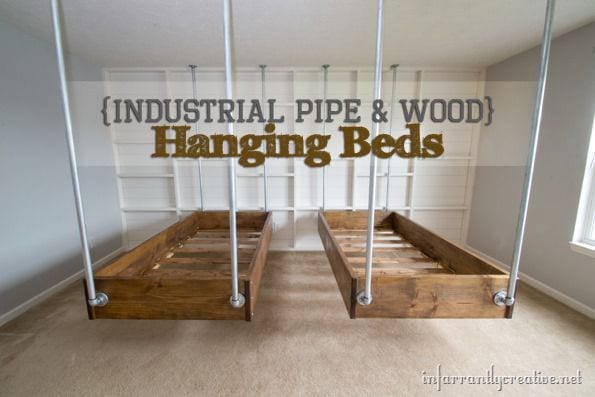 This is pretty sweet from Carrie! Using a steel pipe as a curtain rod never would have occurred to me, but I love it! This is so easy to screw into the wall, but it gives your room a suave feel.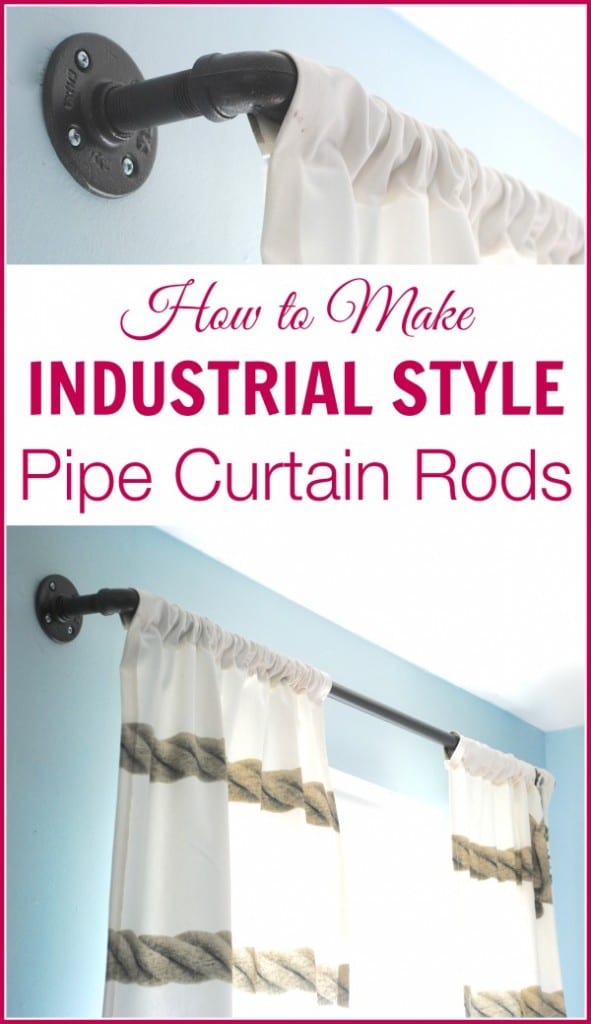 Applause, please! From Bon Bon Break, a steel pipe becomes a light fixture. It's so easy, friends. Basically just screw a few things together and hang it up. Oh I love this!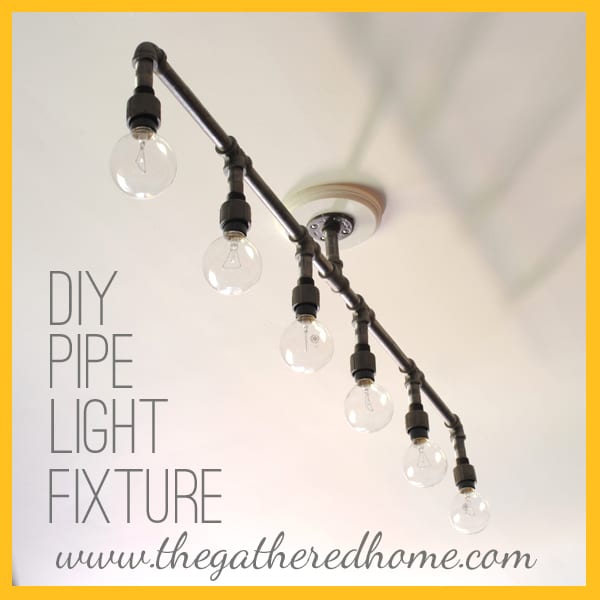 Similar to the curtain rod idea, Kathy takes things a step further with this bathroom rack idea. Screw it in there, and throw a towel over it for a fabulous bathroom feel–modern!
From Designer Trapped, the picture says it all. Pipes can sure make a savvy table! Again, nail things in, that's basically the hardest part. Your materials are a table top and some pipes. Seriously. A few odds and ends, but that's the gist. Wow!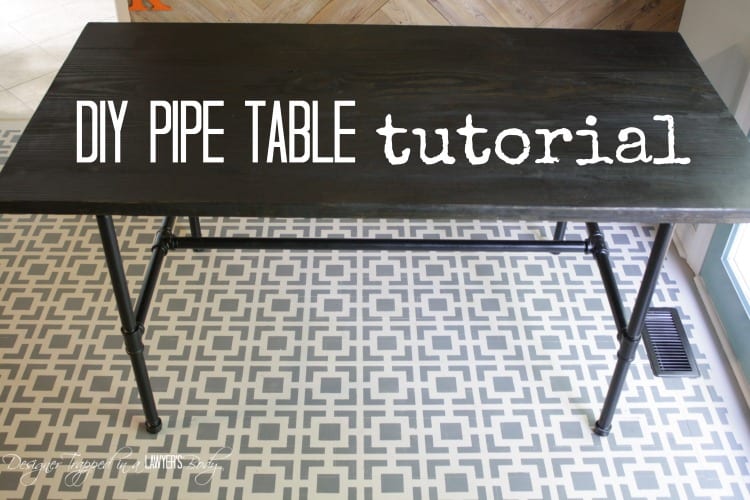 Hee hee…I love this! I mean, yeah the cat helped. But really, this one from Emily is dope. A little table made from metal pipes–it sure looks good! This can liven up a space and add lots of character very quickly.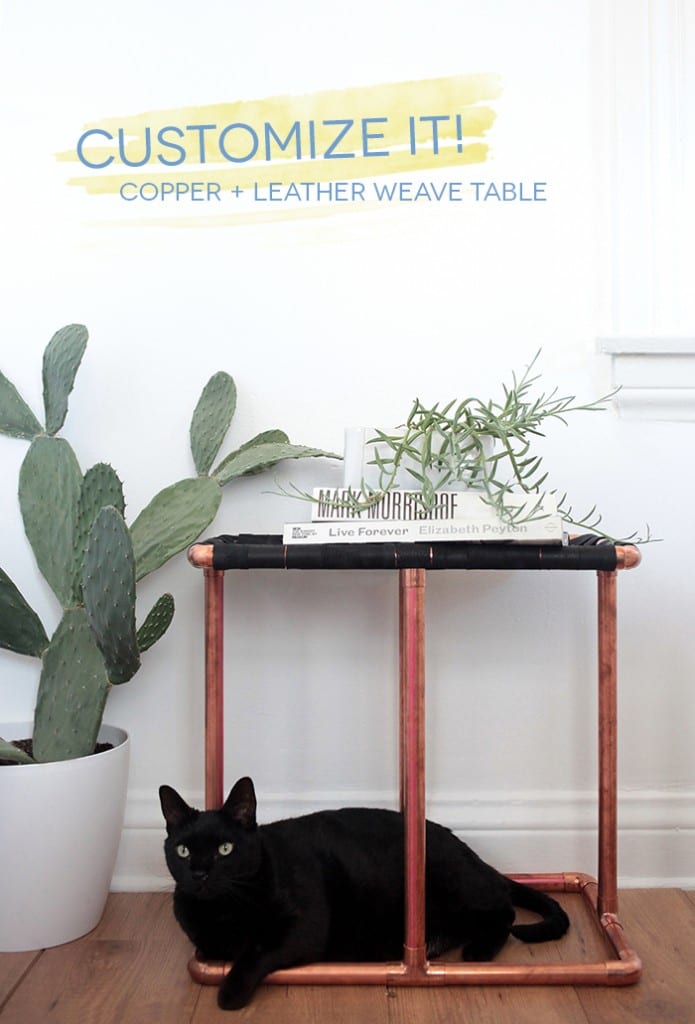 Finally from The Golden Sycamore, I am enchanted. A few wood blocks, some pipes of the same sizes, and you've got yourself a table fit for a seriously fabulous space. This is awesome!