So you want to start an art project, but you don't want to spend $5,000 dollars or donate your right arm? Well, grab some string, some colors, and probably glue. I've got you covered with these fun art projects.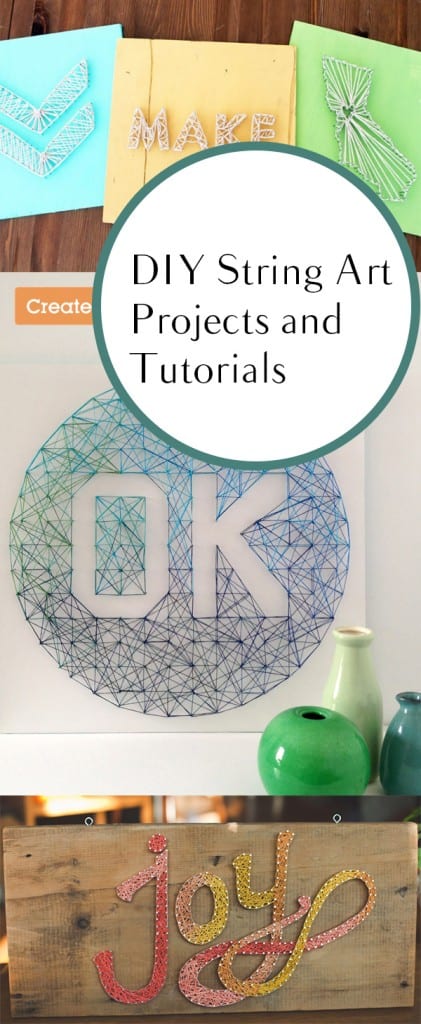 Make your mark on your map. Where you've been never leaves you, why not keep it on display somewhere you'll always see it? This tutorial from Jonie shows how to make your favorite place out of string.
A personal message is nice. Using nails on wood and some string, McKenzie shows how string can become words.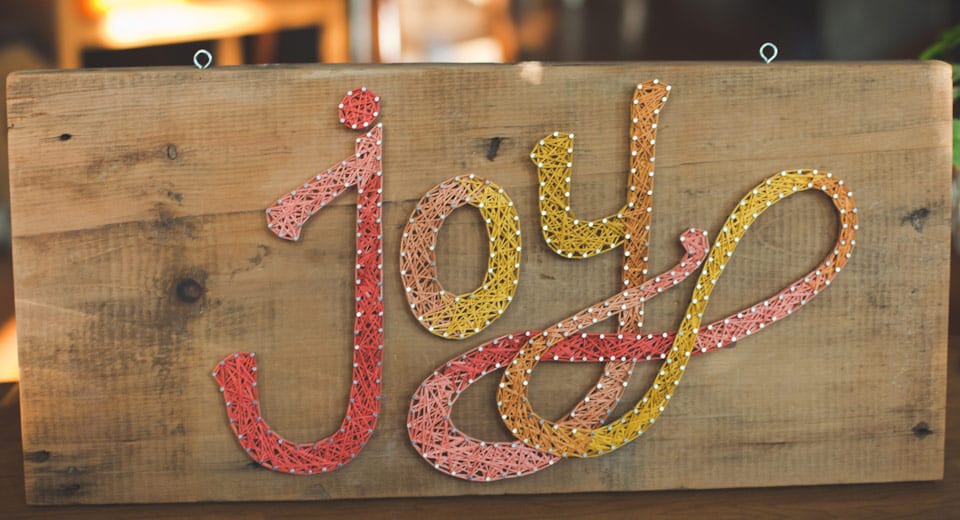 This is not for the faint of heart! From Lisa, your own word can be knit out with all of this string. It looks tricky, but it's actually not bad. And look how incredible it looks!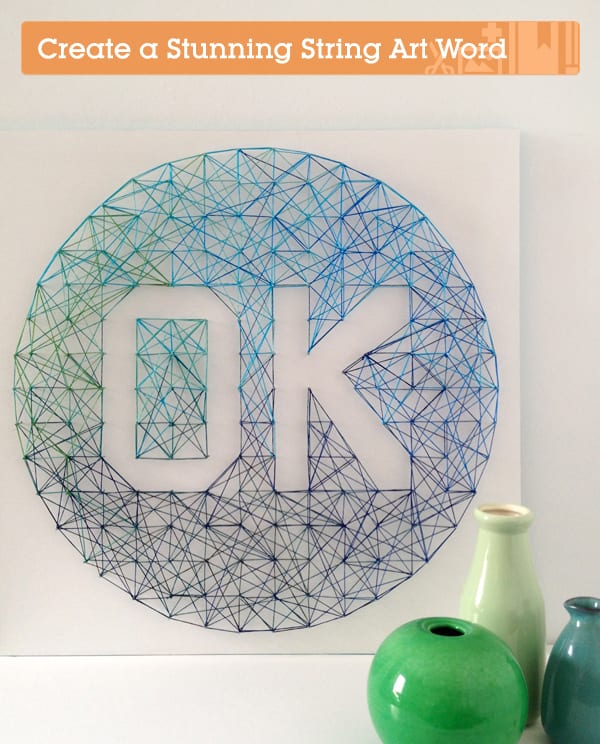 If you want a certain shape, use some balloons and glue. Tie string in specific patters around balloons and then glue it there. The shapes are amazing. From Alissa

Grab your spray paint! Using simply a piece of cardboard, string, and paint, this amazing artwork takes wing. From Anjelica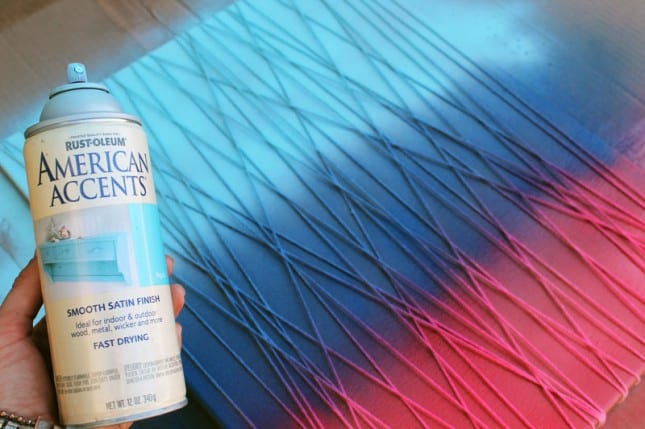 Uh huh, this is amazing. Credit to Love This Pic, add a few nails in the pattern you want, and then just use your string to connect the dots in whatever taut picture you wish to embody.

A heart made from string is a winner. Check out the tutorial from Green Wedding Shoes, but how can you resist? I love this. What a fun wall-hanging!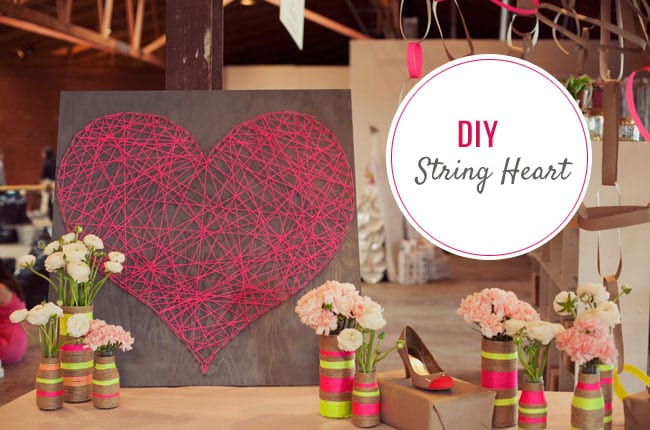 Mini art designs from string make perfect thank-you cards and gifts. Follow the designs for ideas. (Anjelika)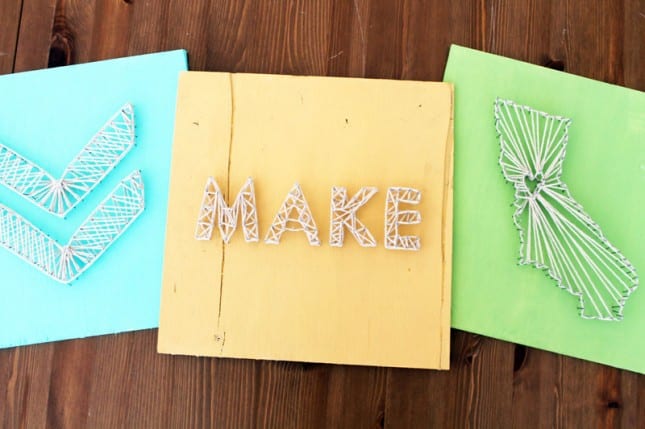 A photo journey on the wall is always a good idea. Again, stick in some nails and connect the dots in fun ways. Add pictures and say cheese. Check out Life Hack (#24) for more details.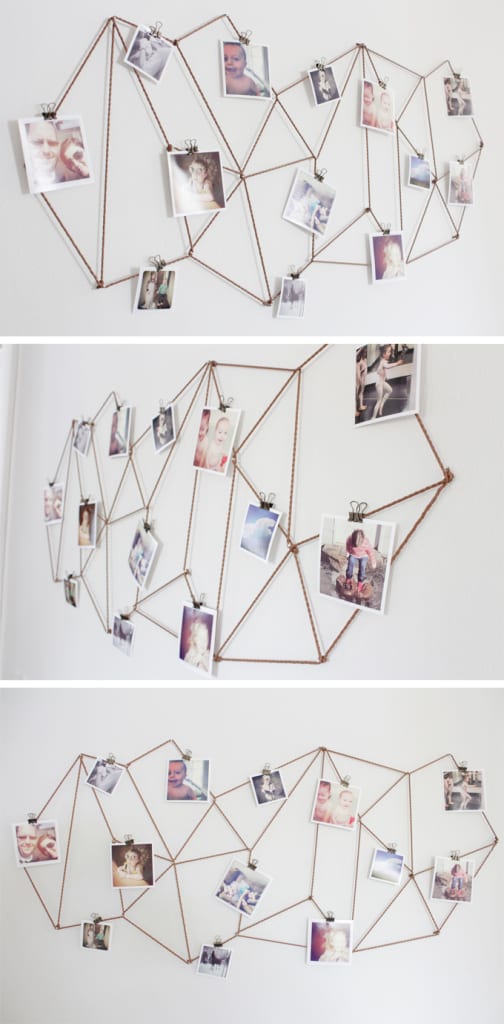 This is just beautiful. A feather made from string, by Beckie. Her tutorial is quite simple but oh so enchanting.