Aren't old windows just charming? There's something about them that just feels like a memory. I love looking at them and thinking about the kids of things they have seen. Tap into their power and use their lovely selves for new projects with these fun projects.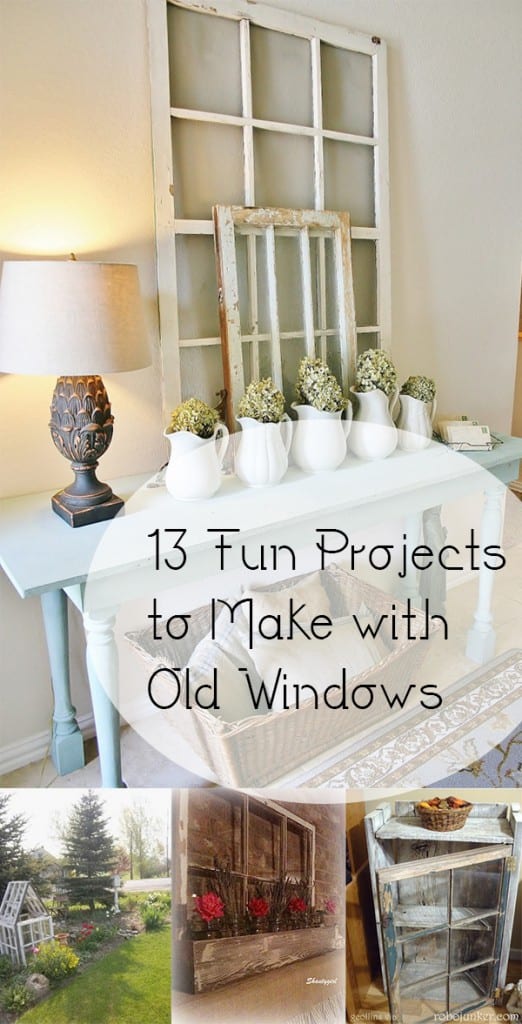 Love this from Cottage Instincts: They took some old windows, painted the edges a bit, obviously cleaned the glass, and added pictures. Hang it on the wall for the perfect "window display"!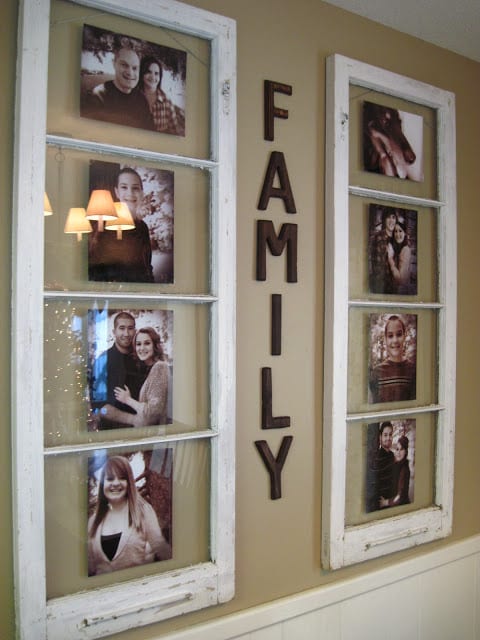 Mmmhhm from Robomargo. The window serves as the door for this little cupboard. Just add hinges and fasten it on! I love the look and feel of this one.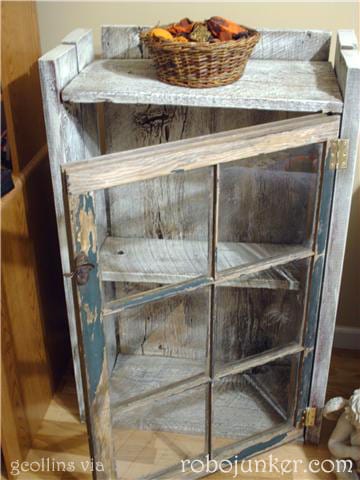 Thanks for Lesley for the idea, this window becomes a fabulous storage unit! Add some hooks around the frame and use your window to hang jewelry (and really anything you want!)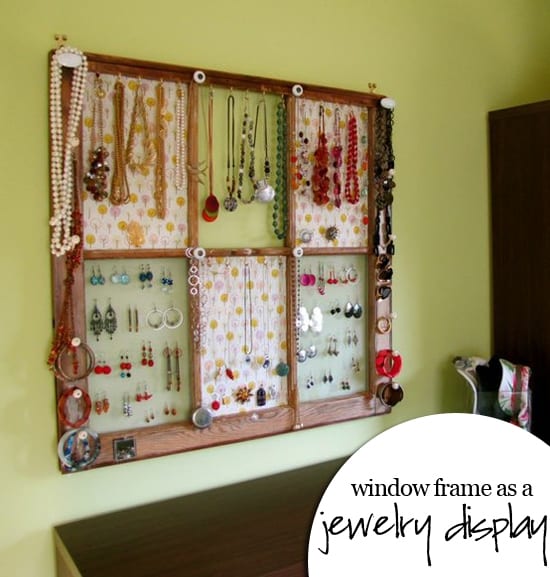 A very antique brilliance from Shanty Girl. This is amazing. All you need is an old window (a large one is good), maybe spend some time distressing it a bit, and then hang it on your wall and add flowers. Simple, but serene.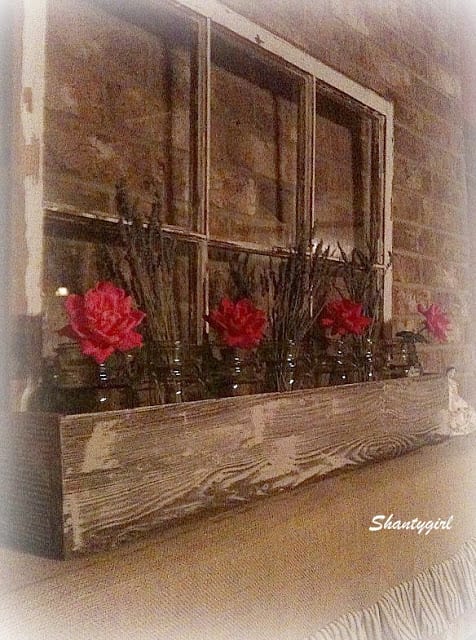 Ahhh yeah. From Down to Earth Style, a window becomes the backdrop to an amazing bed. Down to Earth made the window panes a bit milky to contribute to the white theme. I love it!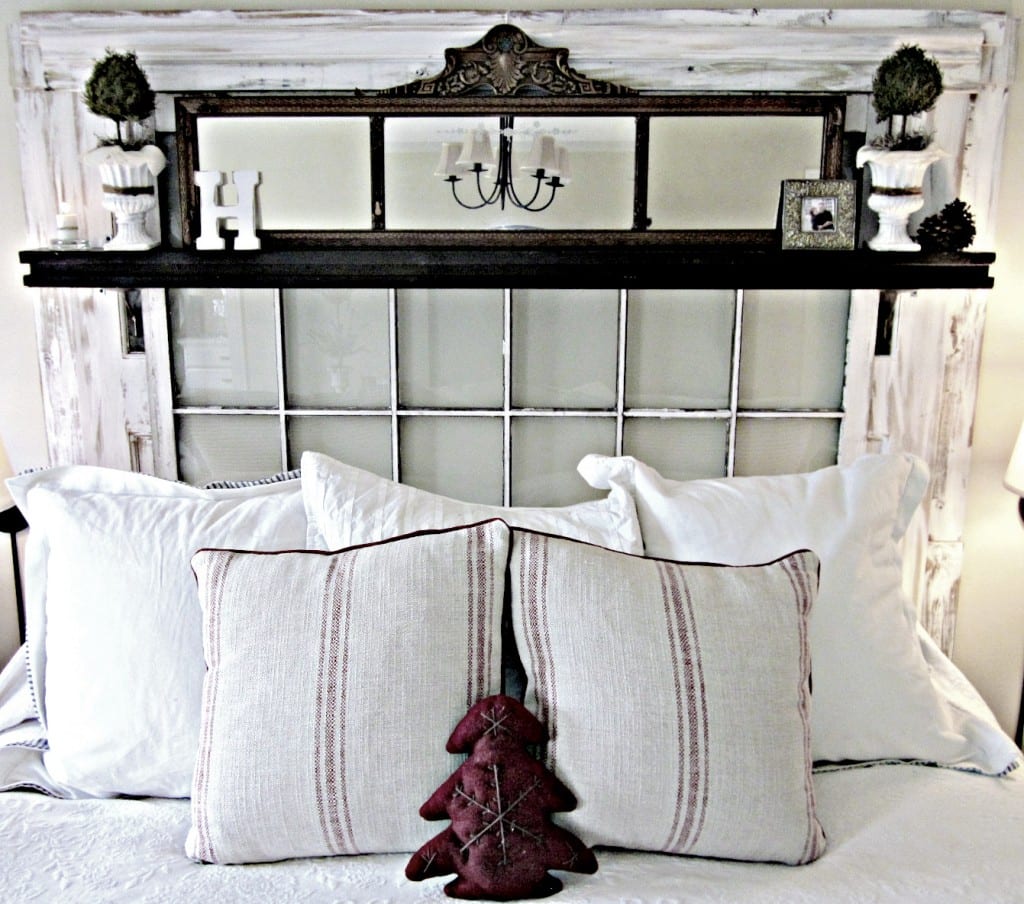 This is so cute. From Rusty Hinge, take several windows and put them together for this little tiny garden house. It's so precious, so easy to put together, and so beautiful!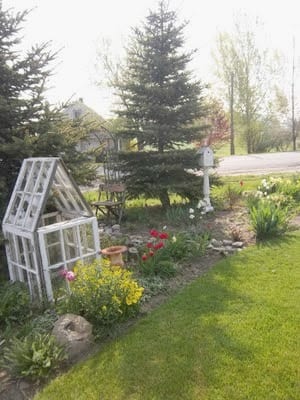 I wouldn't have guessed this was even a window! From Becky, use a small window, paint it over, add a different color to the frame, and then insert a piece of chalkboard. This is an amazing accessory.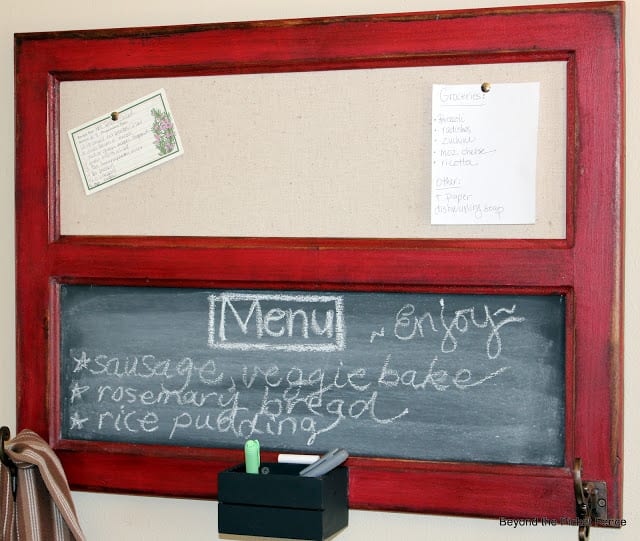 Oh! Glory Vintage! Yep, that's how I feel too. Check their website out for the amazing tutorial detailing this little coffee table. The top is a window! Easy to do and easy to love.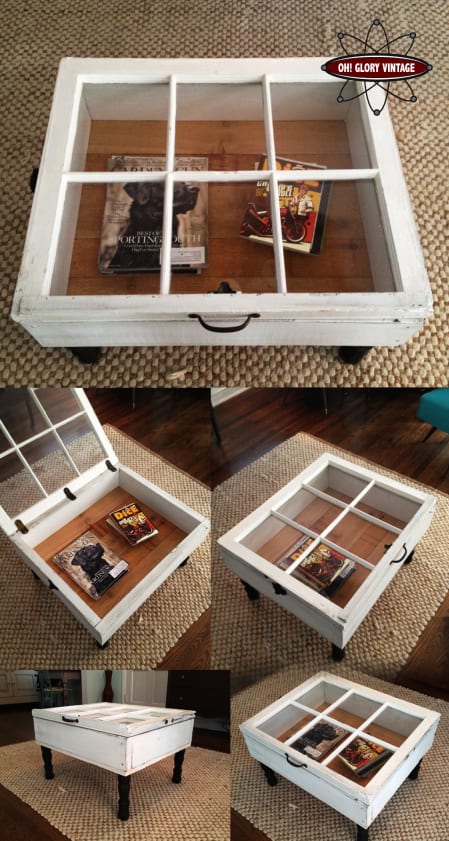 A window becomes a mirror? Thank you, Amy! We look out of windows, but now we look into this one with its mercury cover. I love the idea, and it is cheap and simple.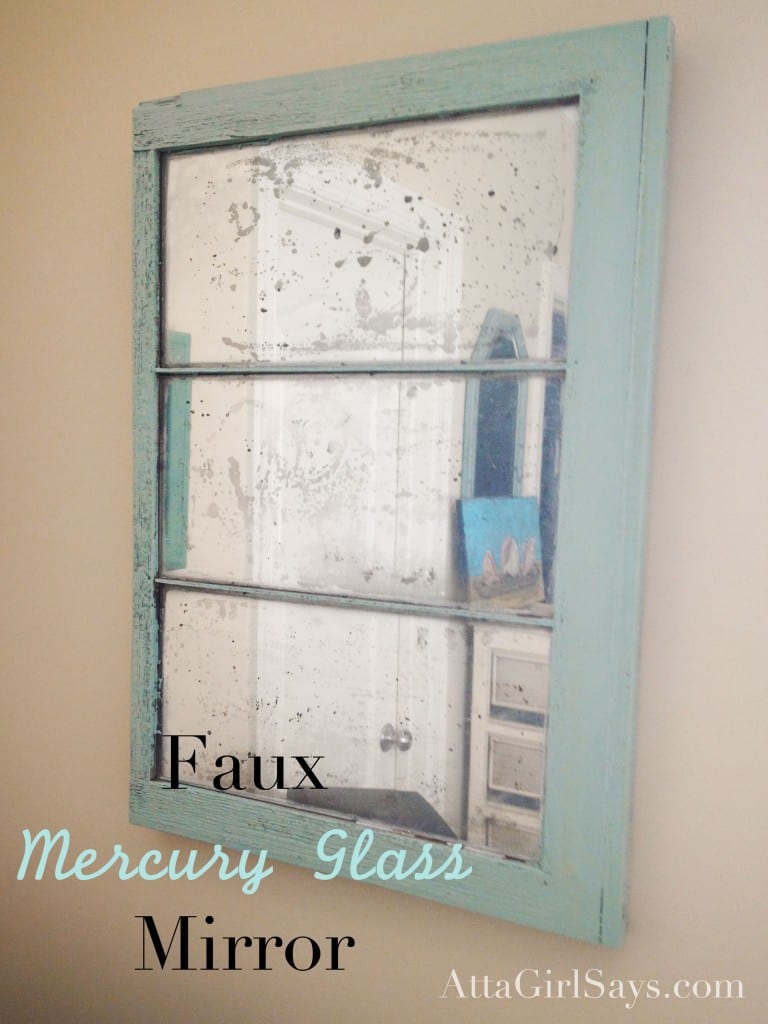 AMAZING. From Violet, take some stained glass window pieces, shatter them, take an old window frame, don't shatter that. Create a new mural with the stained glass (tutorial will tell you how) and insert it all through the window frame). Gorgeous!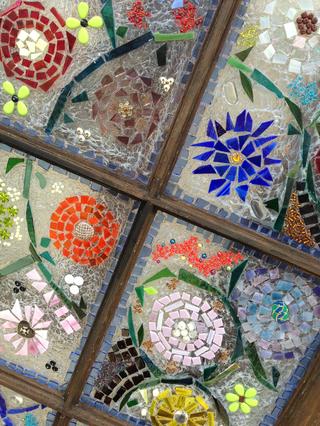 How fun is this! use an old window frame as a hanging storage unit! I'm totally trying this. Hang it from your ceiling and then hang your pots and pans there. So simple, but so genius! From Nikki.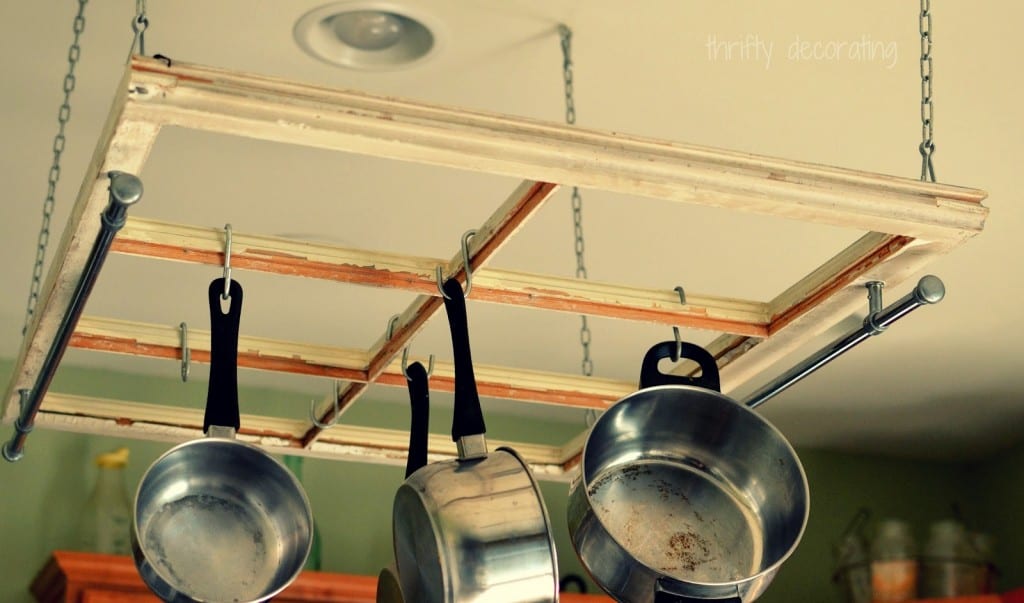 So cute. I love this one from Julia–stick that window on the walland fill it with fabric and cuteness. This is perfect for a child's bedroom.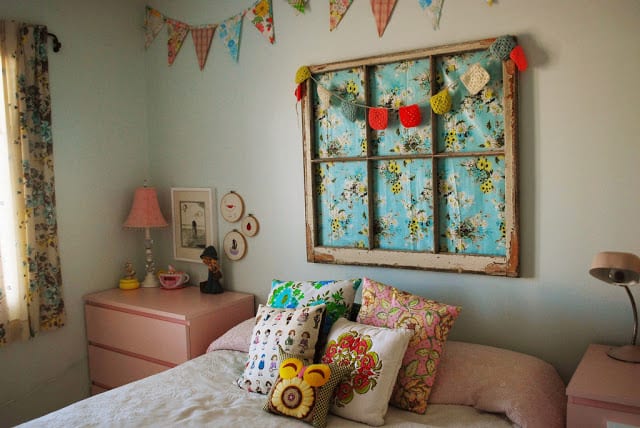 Windows can even be used simply as decoration, as shown by Linsey. Put them on display when you paint them and organize them with your designers eye. This looks so beautiful!