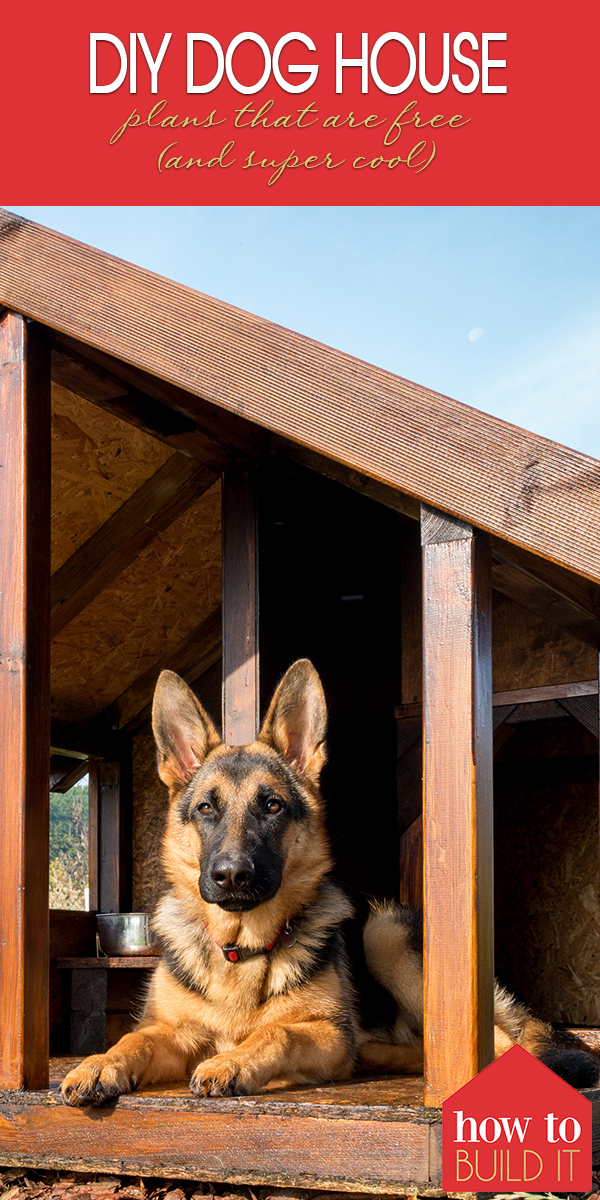 Our furry friends are like members of our family! And we wouldn't let the members of our family sit outside when its cold, wet, or raining! And while we can't let the dogs into the house during every thunderstorm, providing them with a dog house should keep them warm and dry until you get home. Keep reading for some great DIY dog house tutorials below!
DIY Dog House Plans That Are Free (And Super Cool)
Basic Dog House For Beginners
If you don't have a lot of time on your hands, nor a lot of DIY experience, try making this basic dog house for beginners. It even has a raised floor to protect your furry friend in case of a rainstorm. You'll need a few basic tools like a circular saw and a hammer and nails as well as some siding to complete the house. Find the 
full tutorial from Lowe's
.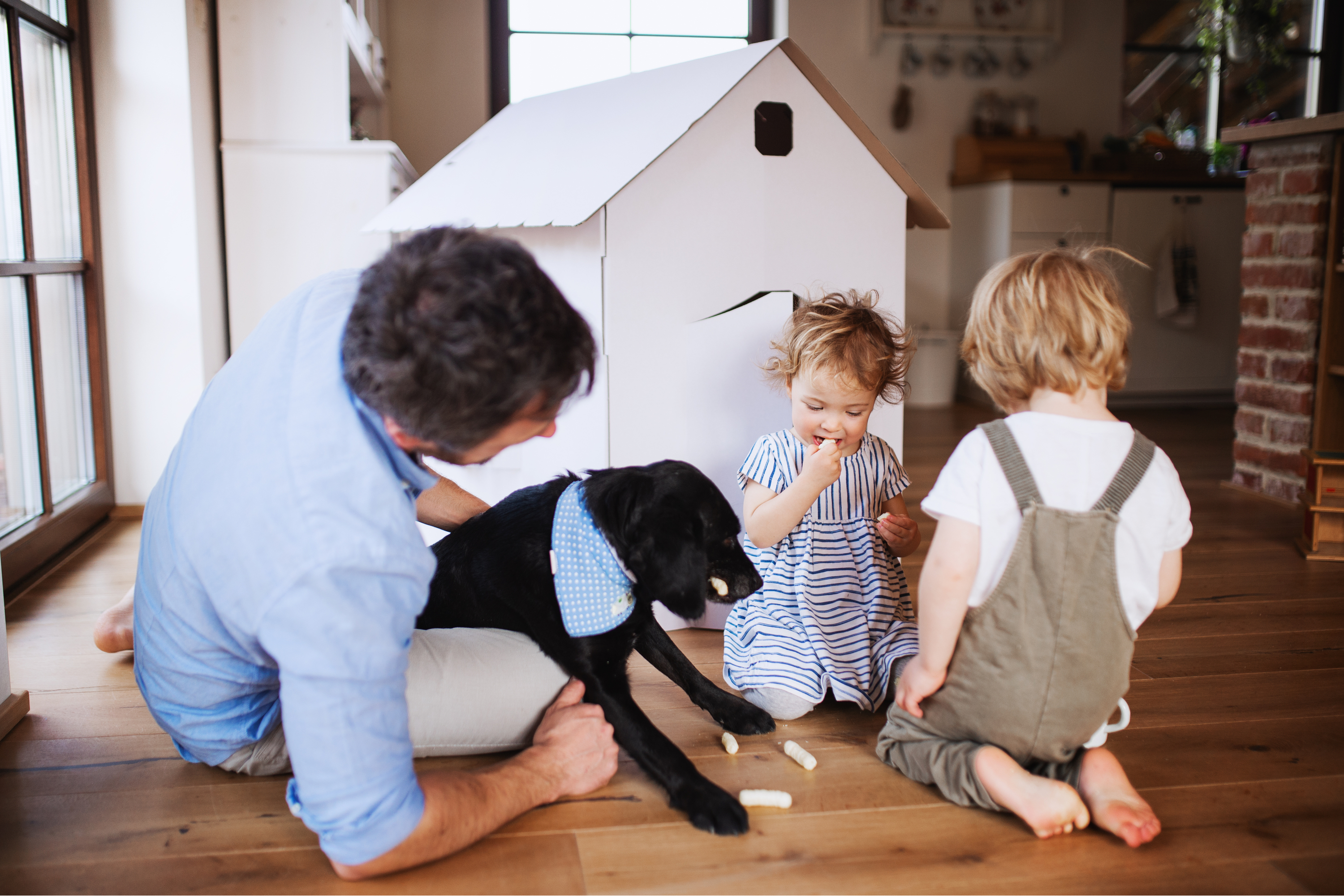 Dog House With A Deck
If your furry friend deserves to live in the lap of luxury, why not build them an extravagant dog house with a deck? This adorable dog house has room for their toys, a water dish, and of course, a bed for them to lay in. But though the dog house looks like it took forever to assemble, it really doesn't require more than a few basic tools found around the house. You can even put some old 2x4s to use with this project. 
Full project tutorial here
.
Pallet Dog House
Pallet projects will never go out of style, purely because they are so incredibly versatile. To build this pallet dog house, you'll need three full pallets. Leave one fully assembled and break down the rest. You'll use the pieces of wood for other parts of your project! I recommend staining your project as you go because there are a lot of hard nooks and crannies to paint after everything has been assembled.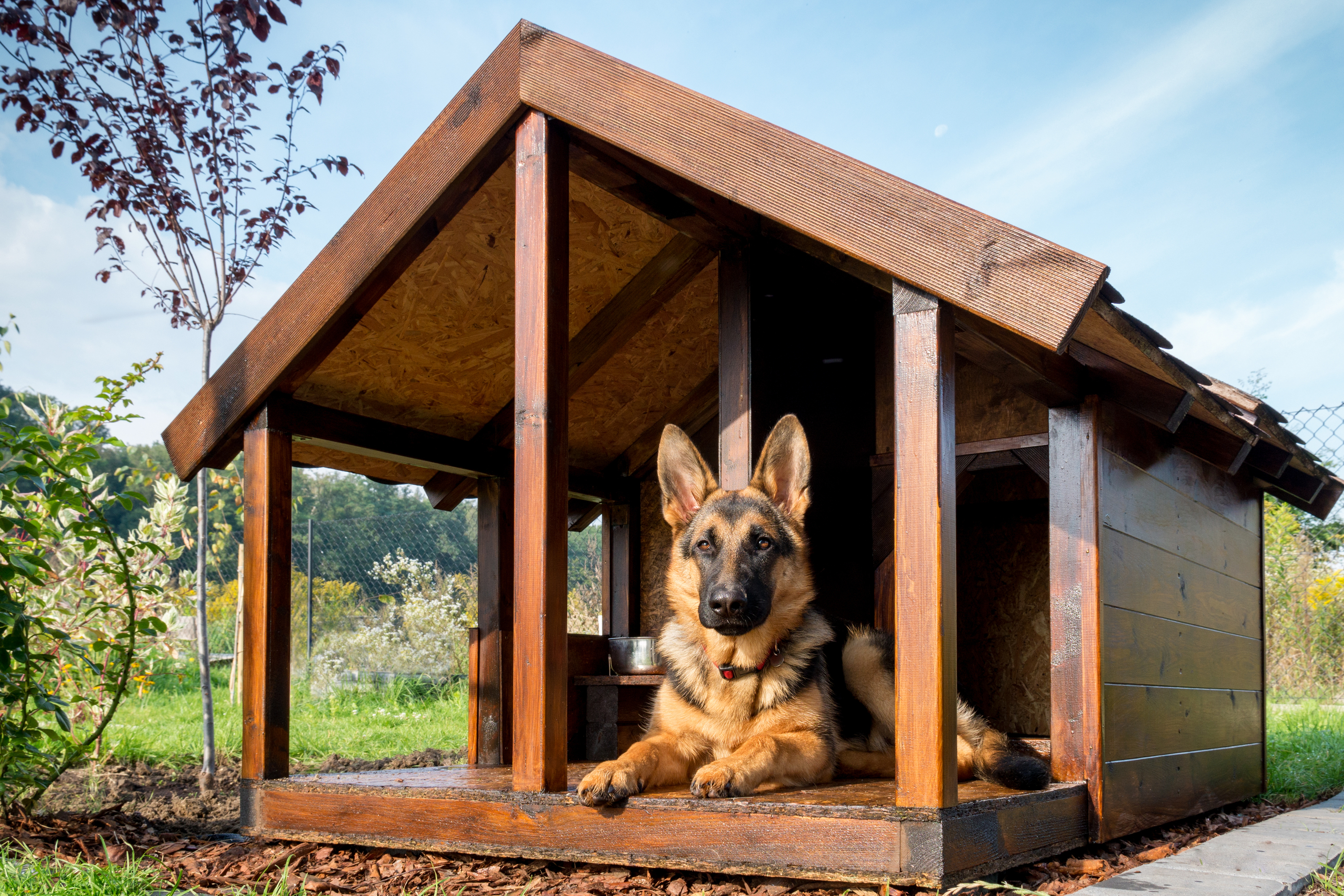 Insulated A-Frame Dog House
My husband's family has an A-frame cabin up in the mountains and it is the most quaint little building that I have ever seen. There's something about its architecture that makes it incredibly cozy, too! This A-frame dog house is probably one of the easiest projects on this list because of it's 9-foot base and easy to build a frame. Find the full tutorial 
from Instructables
.
Mobile Dog House
Building this dog house on wheels might be one of the easiest projects you tackle this year! Putting the dog house on wheels allows you to move it around your backyard as needed for entertaining or other activities. You'll need to measure this house around the size of your dog, so make sure you have plenty of leftover wood lying around to meet the needs of your project. 
Full tutorial here
. I hope one of these DIY dog house tutorials help you and your furry friend!