I love all of these beautiful DIY canopies, they're easy to make and they are a great way to make your bedroom look more comfortable and more relaxing.
1. Dreamy Copper Canopy
Add elements of copper to your space with this airy looking bed canopy.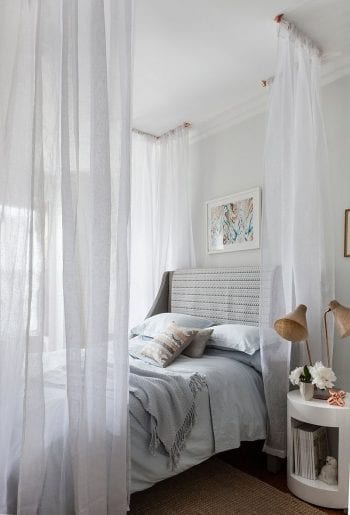 2. Basic Canopy
Give your bed a little boost in decor appeal with a basic bed canopy.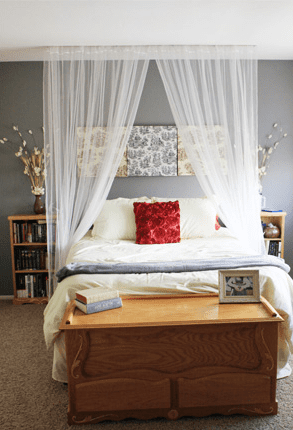 3. Curtain Rod Canopy
Attach metal rods to your ceiling and use basic curtains for a canopy. No sewing necessary!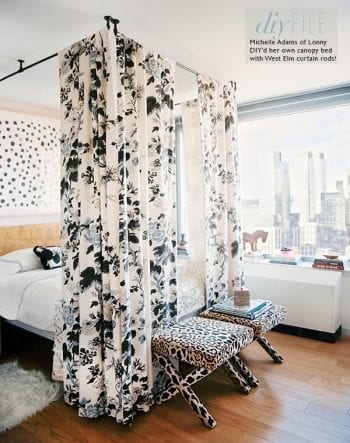 4. Farmhouse Canopy
For a rustic look, transform an old wooden ladder into a cozy head space.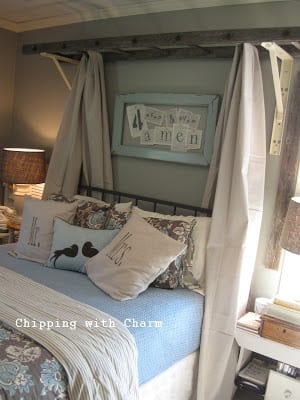 5. Tapestry Canopy
Use a tapestry from your travels to drape across your ceiling and down the walls for a color canopy.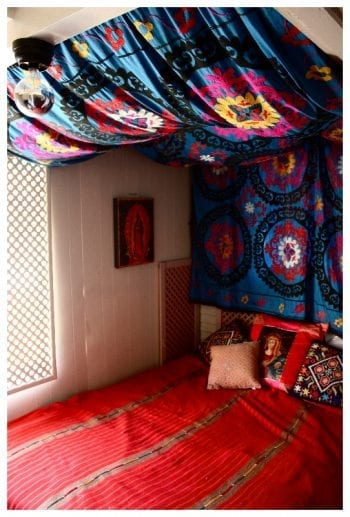 6. Tablecloth Canopy
This tutorial is another canopy that requires zero sewing – and it looks incredible.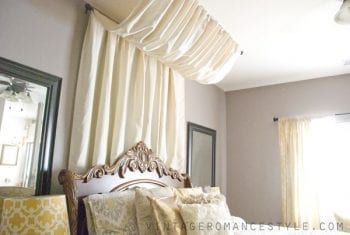 7. Twinkle Lights Canopy
Bring a little magic into your dream space with these whimsical twinkle lights.
8. Embroidery Hoop Canopy
For a canopy that's is simple to assemble, look to this embroidery hoop tutorial.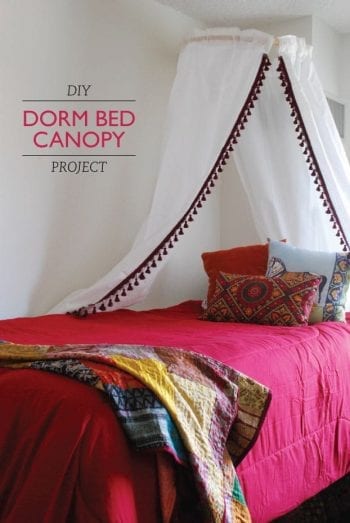 Want to make one of these projects for yourself….here are the resources I used when putting this article together:
Chippingwithcharm.blogspot.com