Planning to distress furniture in your home? Here's what you need to know!
Prepping The Project
 The first and most crucial step to any DIY project (including distressed furniture) is prepping your project. This involves thoroughly cleaning all surfaces to remove gunk and grime. Then sanding the surface to remove any old finish are varnish. Once you have finished sanding, clean the surfaces again to remove residue.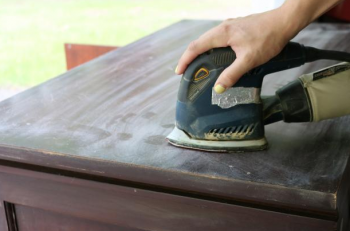 Paint In Layers
When painting your project, you may need to begin with a layer of primer. However, if you've thoroughly sanded all surfaces, primer may be unnecessary. There are two ways to distress your furniture with paint. Paint the base coat one color and the top coat another. Once you sand areas of the piece, you'll see the base coat show through. OR paint a base and top coat the same color, sanding to reveal the raw material beneath the paint.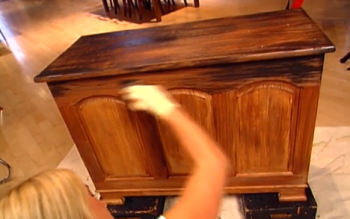 Once you've painted your piece and it is completely dry, you'll use sheets of sand paper to distress corners and edges that would naturally wear over time. Be sure to use a fine sand paper like the 220 grit sandpaper. Heavy grit may destroy the paint job all together.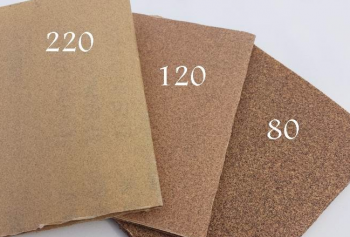 Chalk Paint
Using latex paint will work for this project. But many beautiful distress furniture DIY's you see in antique stores and on the web use chalk paint. Follow the directions on the product you choose to paint your furniture. Chalk paint is applied differently than more common latex paints.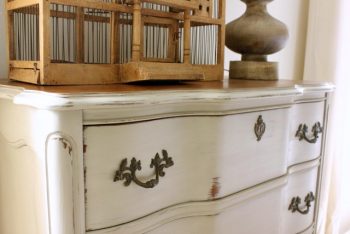 Whitewashing
Another way to create the distressed furniture look is to avoid thick paints completely and simply whitewash your piece of furniture. This is done by mixing 1 part water and 2 parts white latex paint (cheap paint is fine). BRUSH the paint directly onto wood surfaces – do not use a roller.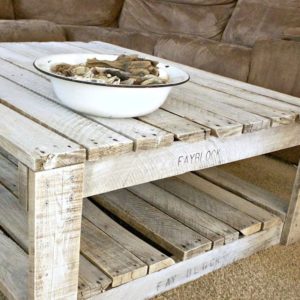 Candle Wax
Candle wax is another trick of the trade. You can rub a candle onto corners and edges where you want your base layer to show through, before painting your top coat. Once your top coat is fully dry, lightly sanding over the waxed areas will reveal your base layer.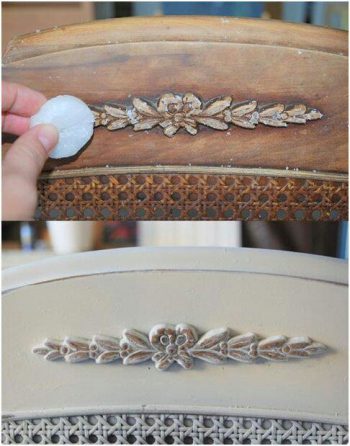 Learn to distress furniture with these easy tips and tricks: