So, I freely admit that my home office is the most cluttered and least human-appropriate room in my whole house. So…really this is kinda selfish post. I needed it! The best ways to revamp that difficult space are right here, my friends. Wave goodbye to the old and ugly, usher in the new and fantastic.

I love this idea from Danielle–my outlet cords are always getting messed up and twisted. This is a perfect way to keep everything in one place looking good. You can even use a shoebox to keep things organized.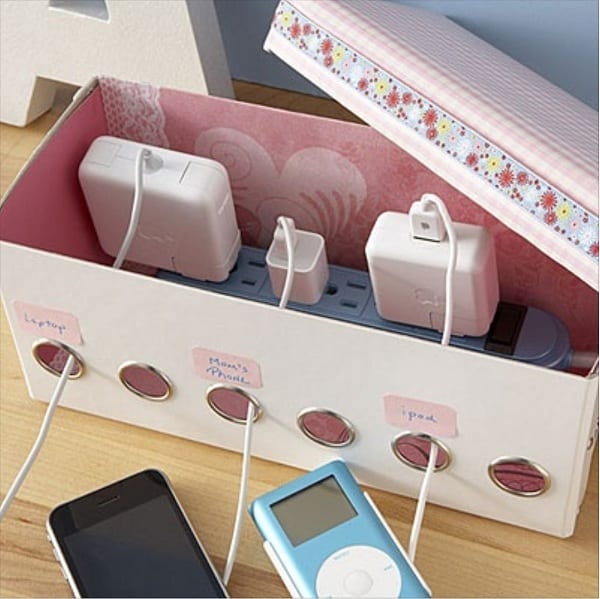 This is a great tutorial from Alejandra. Actually, just a word to the wise, her whole website is really awesome. This is a great way to keep track of everything–use a whiteboard and then just sticky note your life, color-code everything. The tutorial is very helpful. Trust me.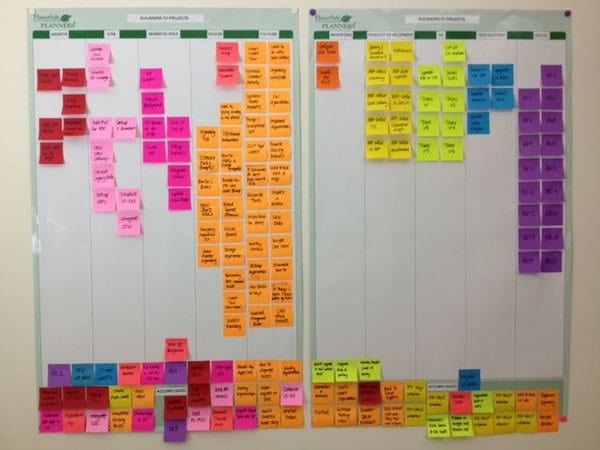 I really like this frugal idea from Aunt Peaches: an easy way to organize all those loose pens etc. Just take old toilet paper tubs, line them in a pretty little box, and voila!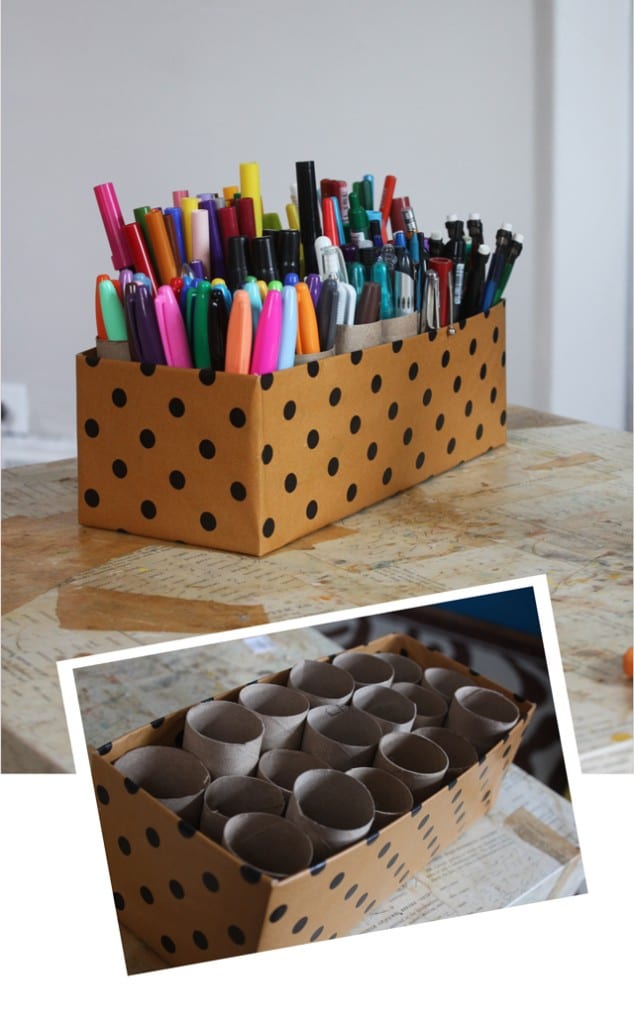 These invisible bookshelves from Bored Panda are a fun way to keep all those books safe in the office. They are just simple wall hooks but they look great and they keep all those stray books in place.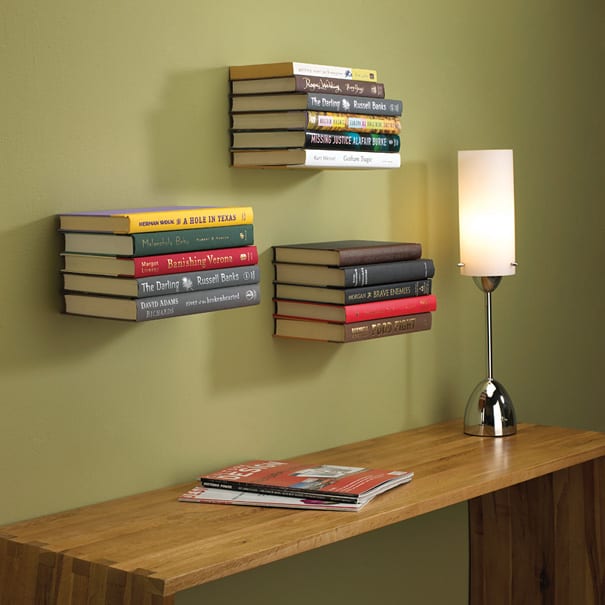 From Fresh Home: if you're looking for organizing tips, you've come to the right place. This website will not let you down! For all kinds of spaces, this has about a billion ideas for keepings things together. Love it!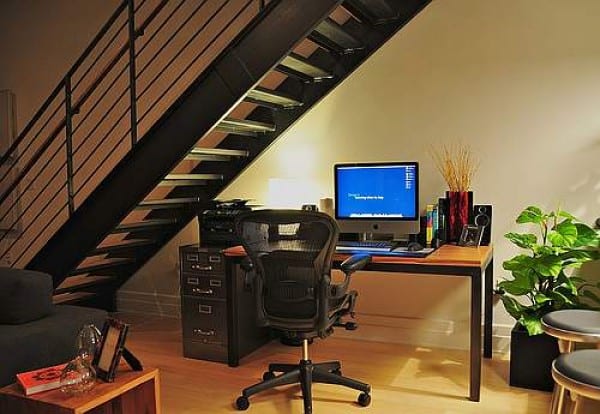 Another one from Fresh Home (hey, they're really great!), this is a pretty way to keep things looking good. One of their ideas: make sure your lighting is working for you. This never occurred to me, but it can make a huge difference. Check them out for pointers.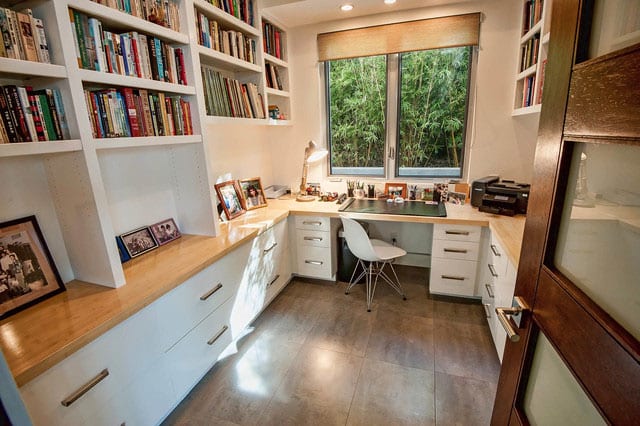 Love this one from Steph: simply use some pegboard as a backlash for everything. You can hang stuff there and keep it organized and savvy-looking. You can even hang little boards for greater utility and storage space. Genius!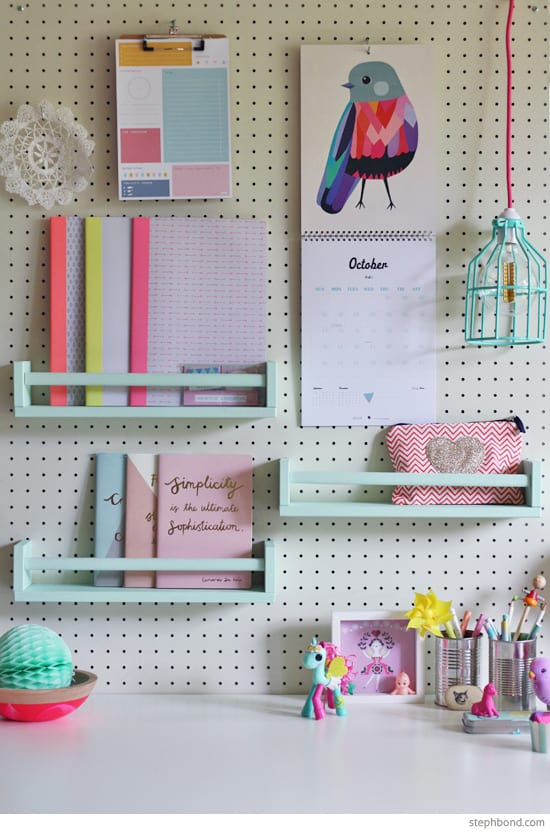 From Jen, how about this awesome desk cover?! It's a photo desk, you guys! I'm so excited about this. You have no idea. It's so easy to do and looks fabulous. Fun way to keep the family, memories, and fun all right in front of you without a million frames getting in the way on the desk.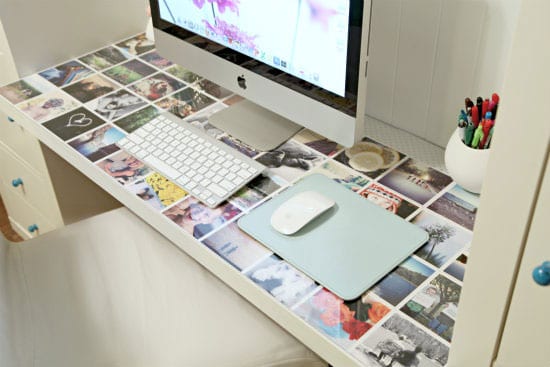 How about surrounding your boards with shutters? From Decoholic, this idea just makes me smile. It's super easy to do but it looks so good! I think this is a great way to tie in a decorating scheme.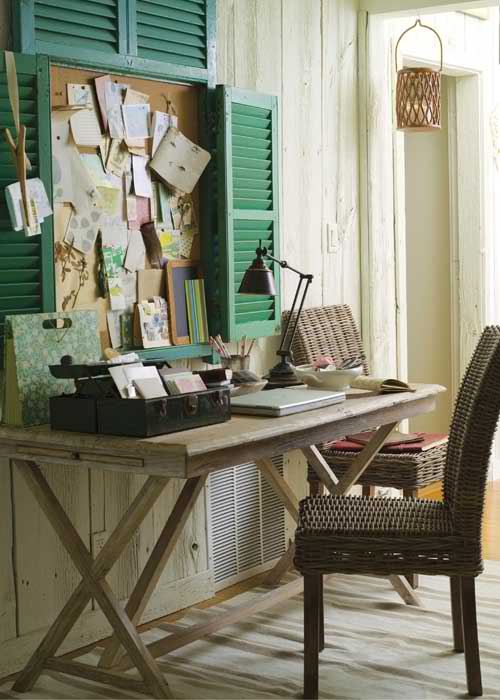 Another one from Decoholic (I'm a fan), I really like their wire board for pictures, memos, and reminders. It's really simple to put together but it's a great way to keep things together and it looks really modern.