I'm kinda a repurposing junkie. I admit it shamelessly. I mean honestly, what's better than taking something old and weird and making it new and weirder?! But good weird. Really good weird. It's the best, and these ideas will get you on the right road. I had lots of fun finding these fun uses for old things and I hope you have fun getting creative with them!

First up from Apartment Therapy: use an old DRUM as a bedside table. *giggles* It sounds funny but it looks amazing.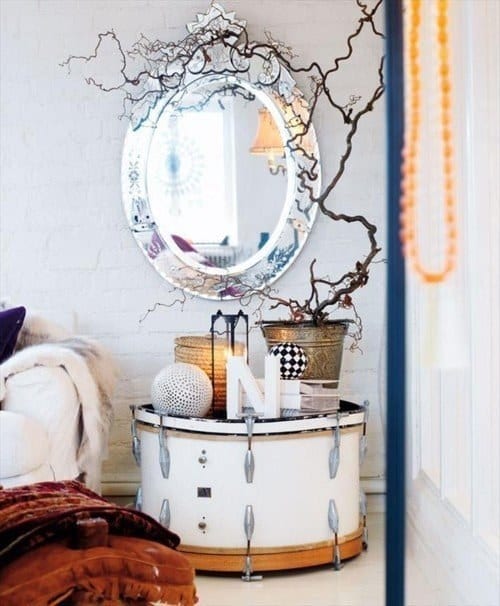 Anther fun idea from Apartment Therapy: if you don't want a bedside table from a drum, try an ironing board. I know, it sounds so bizarre. But it actually looks amazing and it's quite easy.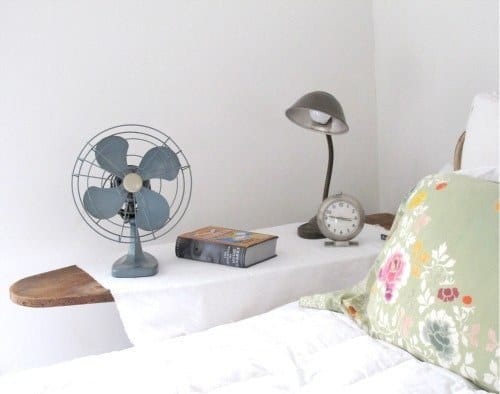 That gorgeous looking wall hanging? All antique and pretty? Guess what? It's a floor mate. Yep. Thanks to Kate, just take some paint and a bit of sandpapering, and you've hit the gold.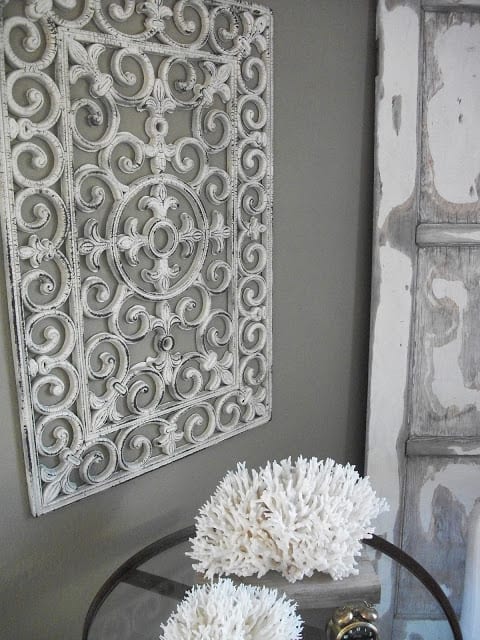 How about this one from Sam: make the perfect bed sheet. For all around loveliness, this is really easy and really pretty!
Sick of your kitchen table tops? General Splendour was too, and with one bold move they changed everything: what you see pictured is not actually granite. It's paint. Learn how to paint your surfaces on their blog. 🙂
If you're loving the paint thing, take an old chair and give it a fresh look with Fresh Idea Studio's tutorial. Paint that old thing and it will look entirely new!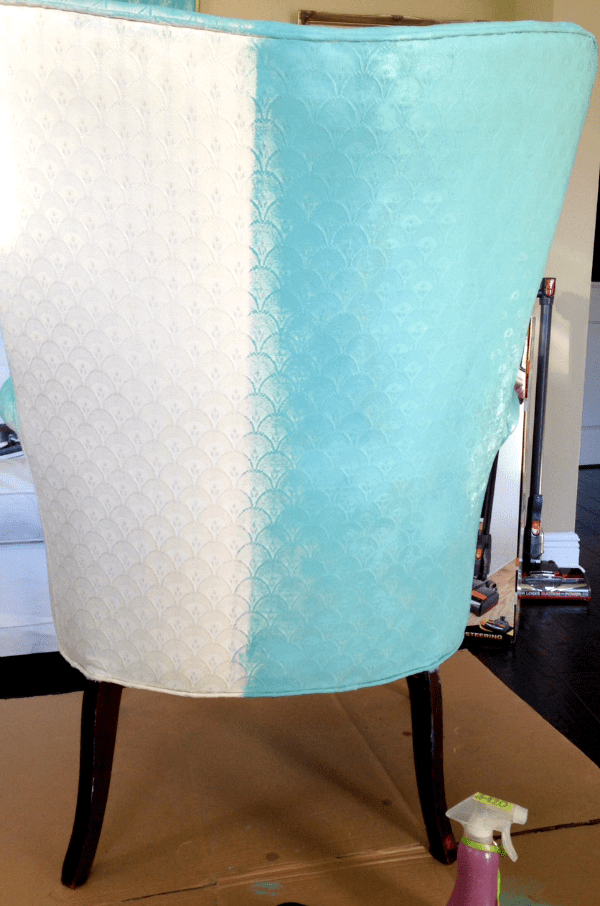 I love this one. You know those old skateboards you have hanging around your garage? Or someone else's garage…sale. Design You Trust knows the perfect way to use them: hang them from a tree! What a fun swing!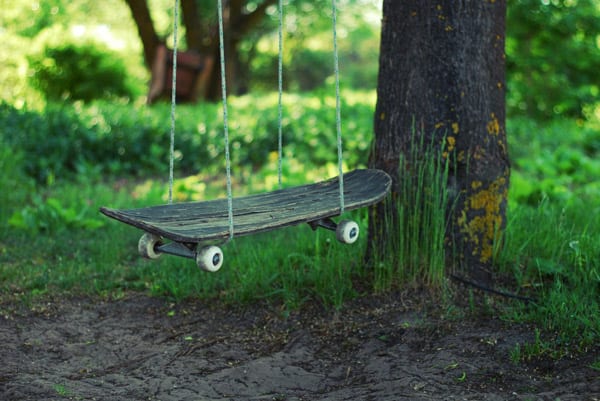 These are actually bent spoons and forks. Yes, really. And Whiteley Creek uses them as cabinet door handles. So easy to make and nail on there. I love it!
Take an ugly old cabinet or media system holder and turn it into a child's kitchen play-set. From DIY Network, I am so sold on this. It's actually really easy to do and you will literally save hundreds of dollars.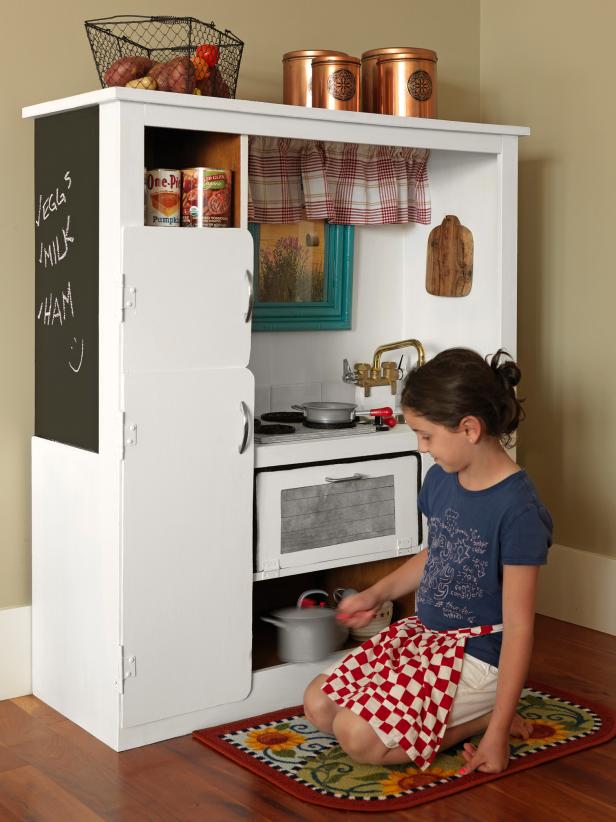 Or…cut a table in half and use them both for separate desks! Idea credit to Jen. This is a great way to modern up your space, add a smaller piece, and incorporate a mirror effect.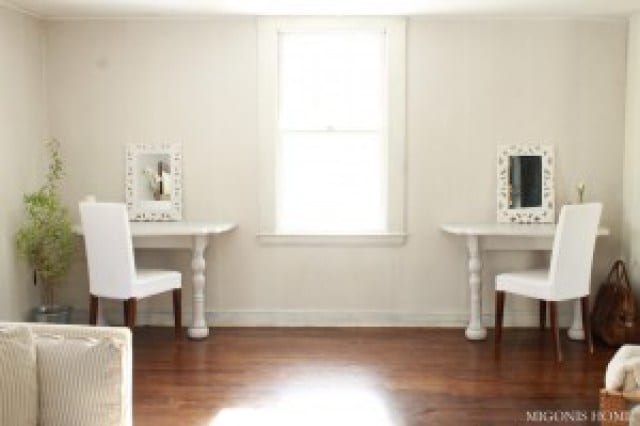 From This DIY Life, you don't have to get rid of old chairs! Just use them as swings! This is so genius and looks so cute. The tutorial shows how to add rope and hang these chairs from trees.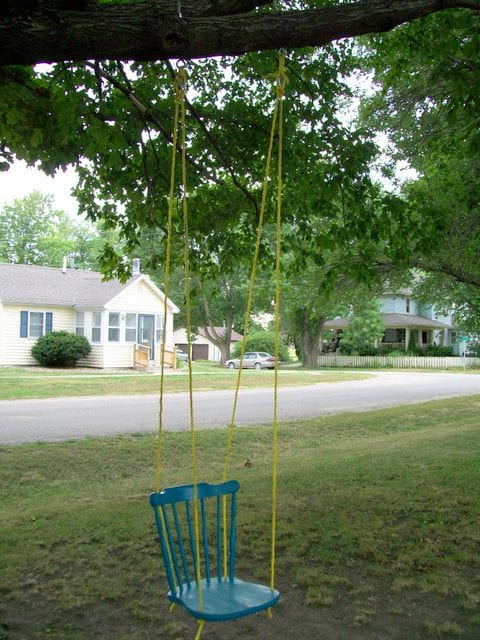 From Instructables (which I love by the way), take an old tire, hang it from the ceiling, and hang your pots and pans from it. This is so fun…like a hanging lazy susan but even better.
Olive Bites always has really fun ideas, and this one is a favorite. Old drawers from throw-away dressers can be hung on the wall! Re-do them with maps or other wallpaper and put them on your wall for a pretty decor piece.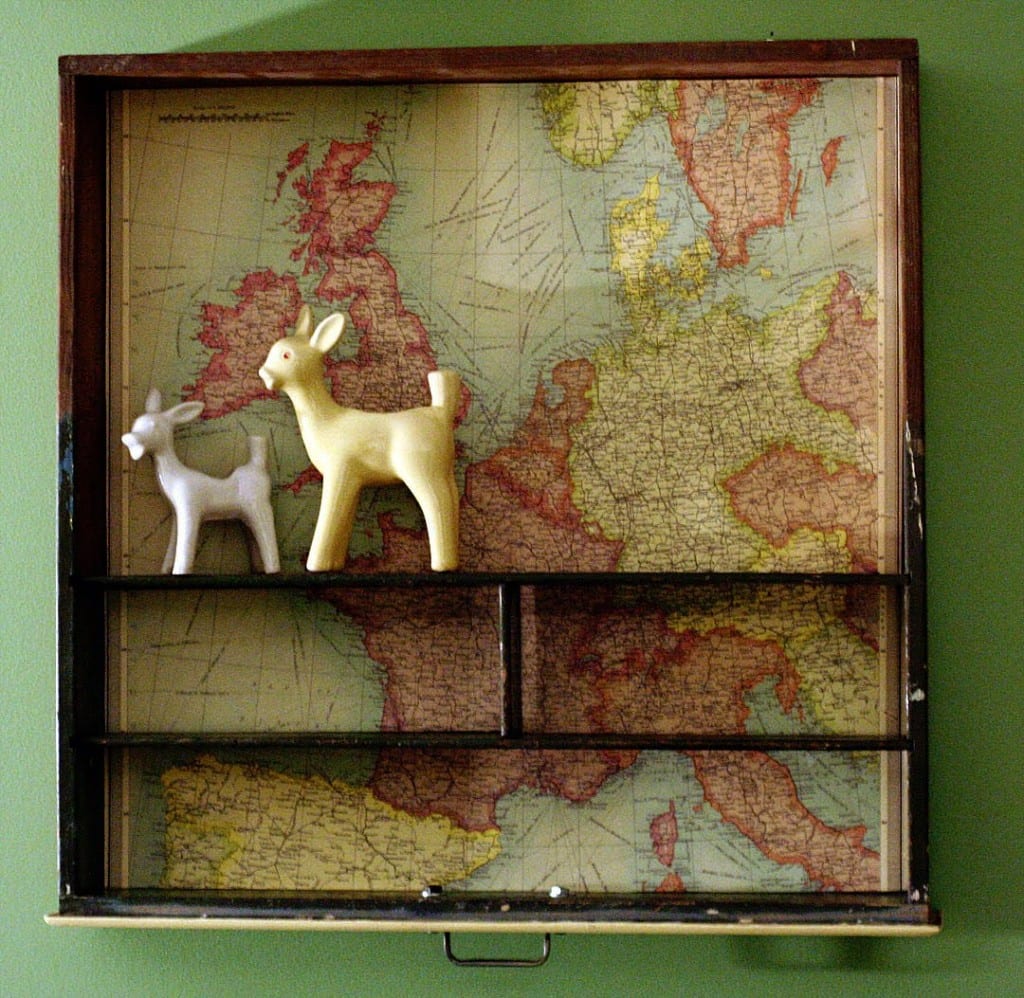 Thank you Heather for this lovely idea! Old ladders can become beautiful bookshelves. These look so fabulous and are a fun way to add charm and personality to your space. I adore.