All right everybody, I have finally tackled this one. The small bathroom. It's been evading me for forever, but I have decided that the time is now to solve the problem of that irking space. I have collected some ideas for how to organize and pretty-up the tricky space of a small bathroom.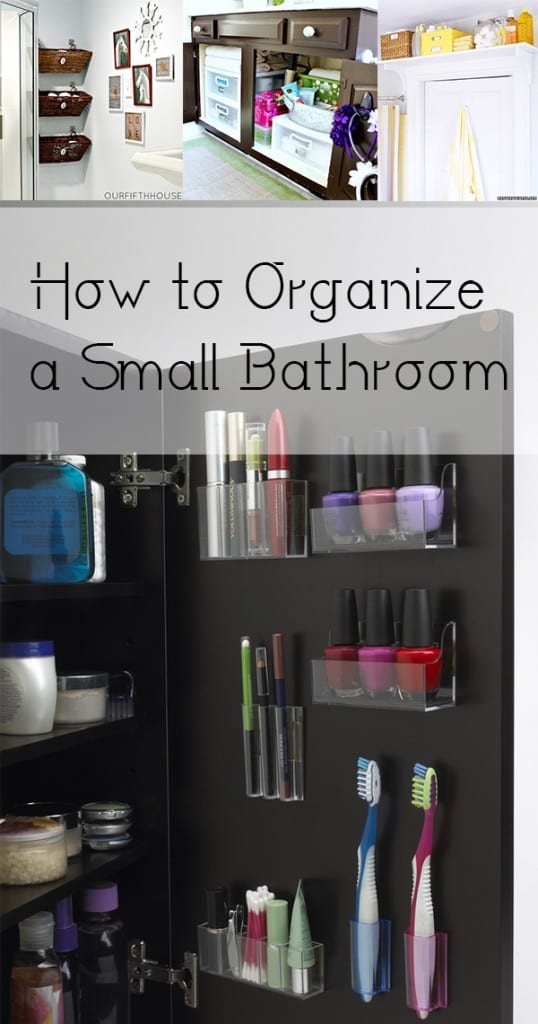 The storage issue. Addressed by Rachel, buy some simple and cheap units to hold things. Nail them to the wall and just add accessories. I know it sounds obvious but it eliminates so much worry.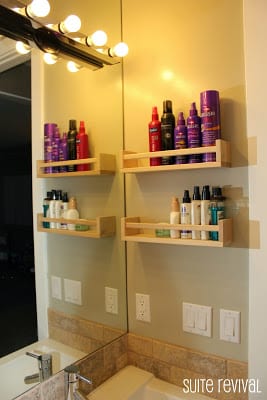 Okay these are amazing. They're called Stickonpods, super duper cheap, all you do is stick them to the inside of your cabinets for easy and very accessible storage. I am so converted to this.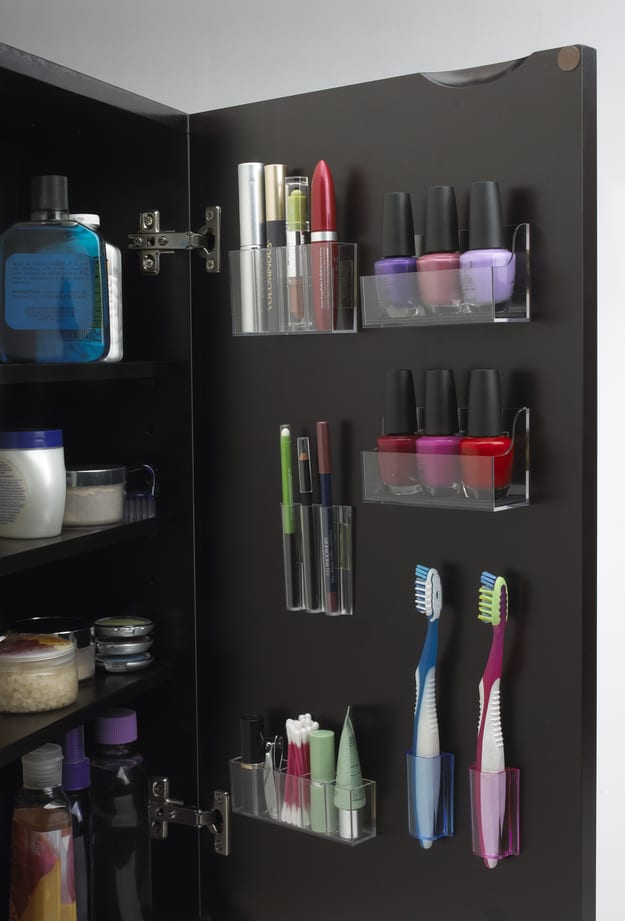 I think I have probably lost 15,000,000 bobby pins in my life. Give or take. But problem solved with Brittany's help! Glue a magnet strip to your wall and stick those bobby pins to it! Isn't that brilliant?!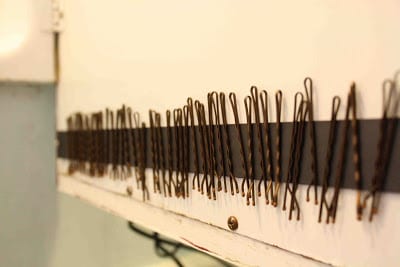 This is a great idea from the always fabulous Martha Stewart. Storage units can go above the door. If you're looking for more space and don't know where to turn, try this. It actually looks really good, not cluttered at all.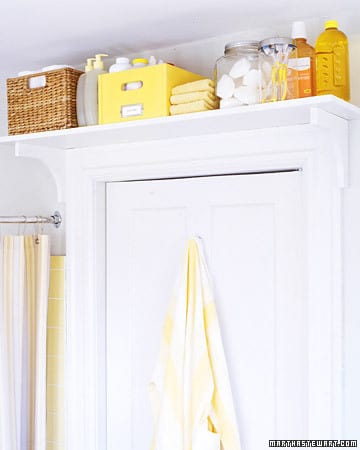 I love this one from Beth. How to make your shelves look absolutely amazing. Seriously, this is just incredible. You can make all the difference in the feel of your room with the way you organize your shelves and incorporate the theme.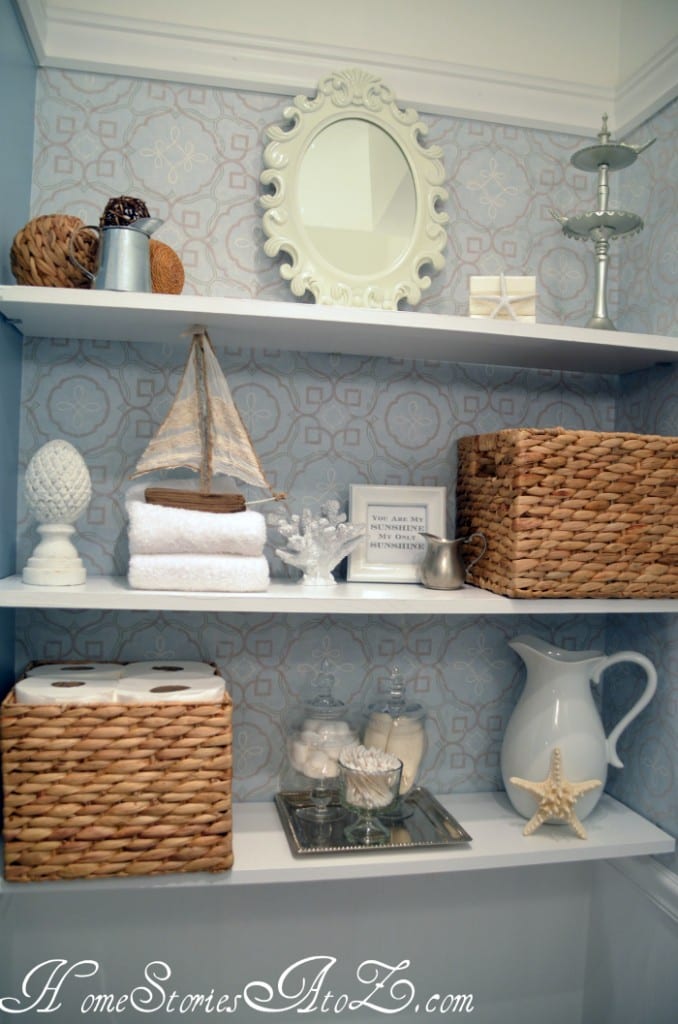 This is so fun from Katy: Add some sparkle to that small space by framing your mirrors. This can make a huge difference in an otherwise blah space.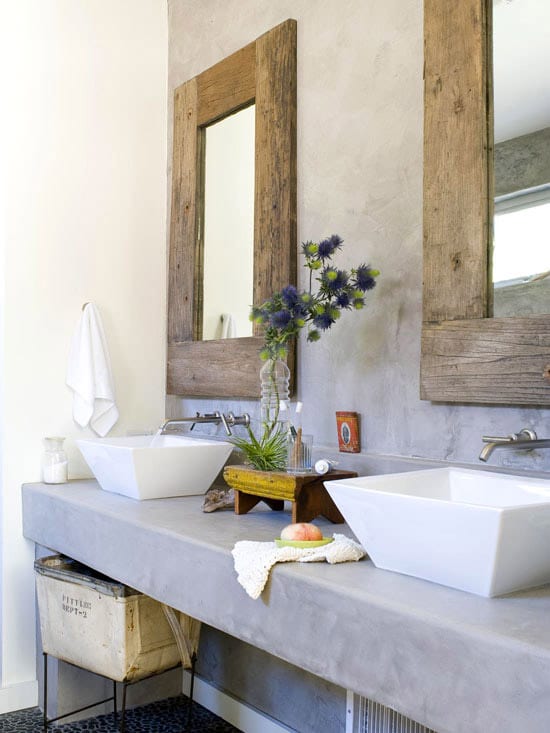 Homedit has tons of ideas but this way be my favorite: keep all the extra toilet paper above your door. It looks better than the ugly plastic wrap under the sink, and it frees all that space up!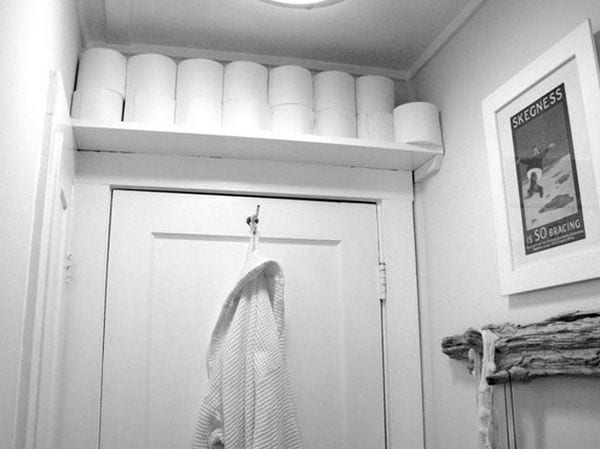 I really love this one from Carmel: just buy some simple baskets and hang them from your wall! It creates a really mod feel and looks beautiful. Also great for literally any kind of storage which is very helpful.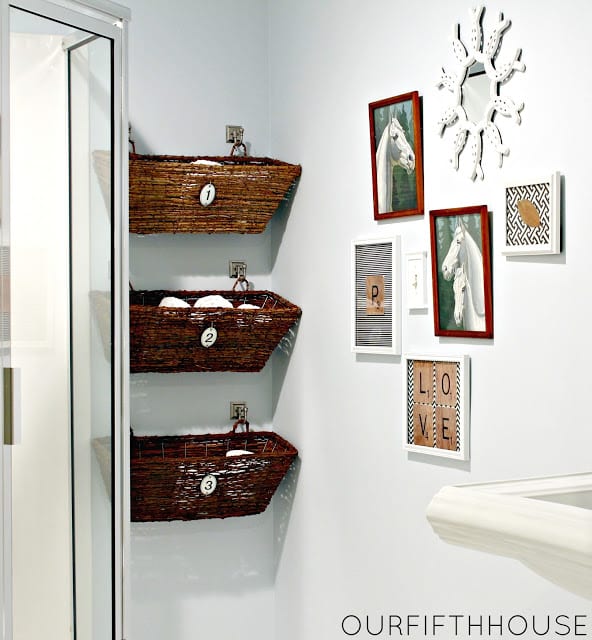 Good ol' Liz Marie–thank you! This pretty table can be dressed up however you want. I think it's a great way to merge storage—three tiers and you can add decorations too.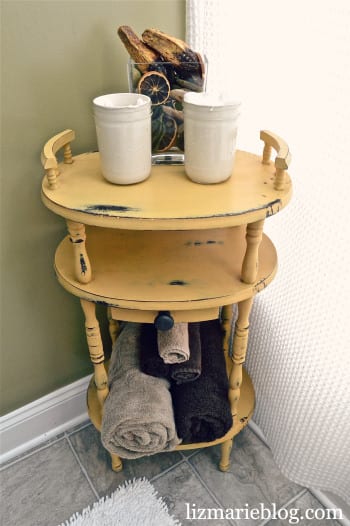 Hi Sugar Plum (I love that title) has this great storage idea: free up that space under the sink by buying some simple container bins. You'll actually know where everything is, will be able to easily access it, and will actually have room to spare!