Have you finished a big painting project in your home and now you have no idea what to do with the leftover paint? Never fear! We've all been there before, and there are actually a ton of great DIY projects that make use of your leftover paint. So it's time to reuse, recycle, and DIY!

The 2 Seasons posted instructions for making this beautiful and decorative art piece. If you've just painted your home and you need artwork that coordinates with the new color scheme, this is a perfect project for you–and it's really simple!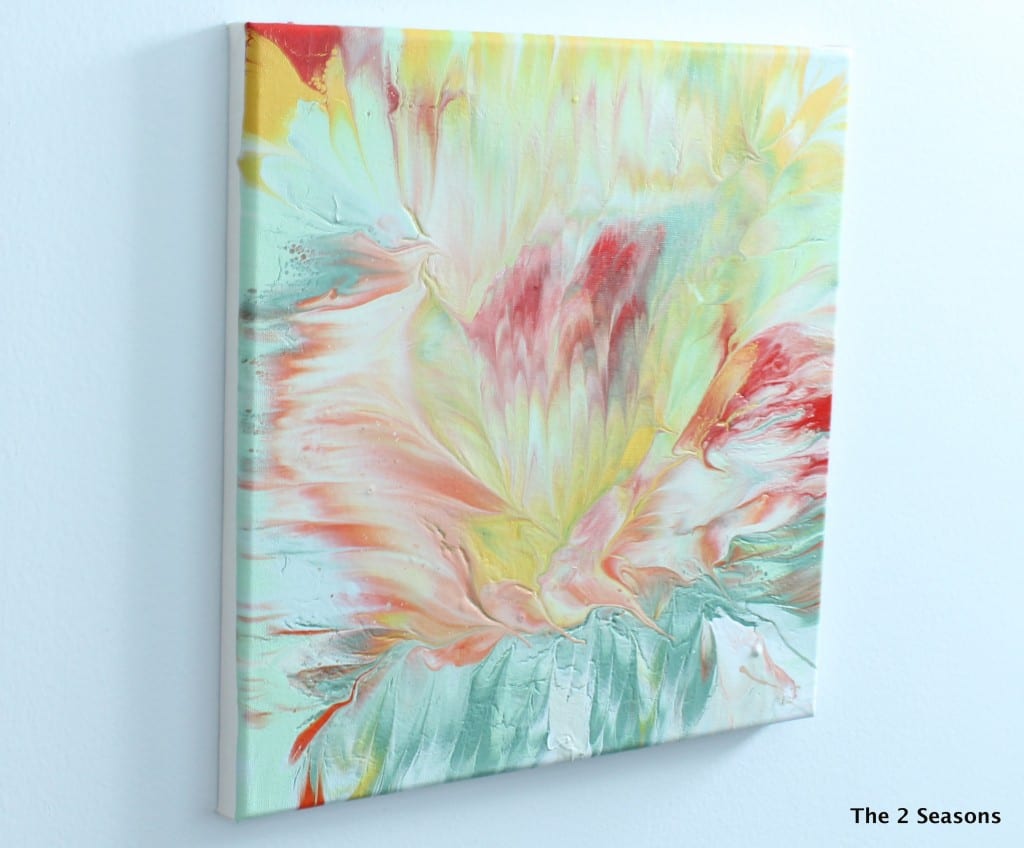 Rustic Wedding Chic posted a tutorial for making these beautiful vases. All you need are some different sized glass bottles and some paint. The project is super easy, but–as you can see–the result is just lovely!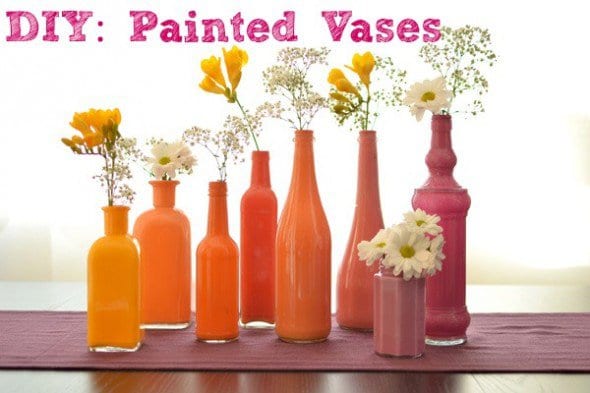 DIY Design Fanatic posted a tutorial for making these lovely bookcases. Adding a pop of color to the back of simple bookcases is a great way to dress things up and add a little surprise factor to your home's decor.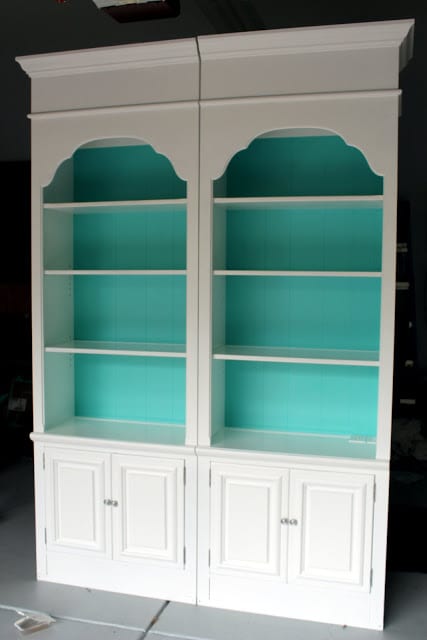 The Happy Homebodies posted these lovely wooden kitchen utensils, and I must say they look a million times better with a bright coat of paint. Dipping utensils in coordinating paint is a great way to unify an eclectic set.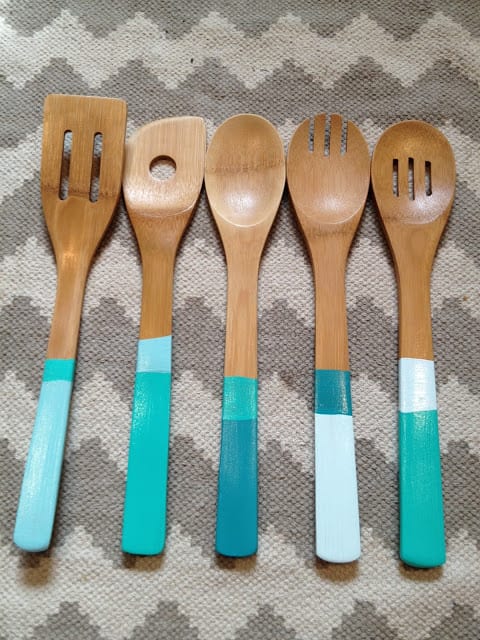 Though this isn't a DIY project, this is a great tip–Gotta Get 1 suggests buying a paint brush that stores extra paint in it. That way, when your walls inevitably need a touchup, you can quickly find the paint color that you need and slap it on the walls!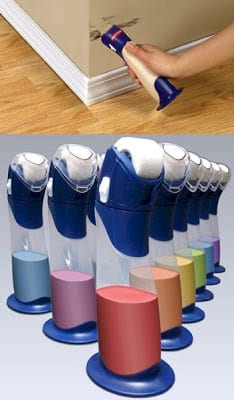 Apartment Therapy suggests using leftover paint to spruce up old wood furniture. You don't need to paint the entire piece of furniture, just a few highlights are a really great touch. They can even help the natural wood stand out a little more.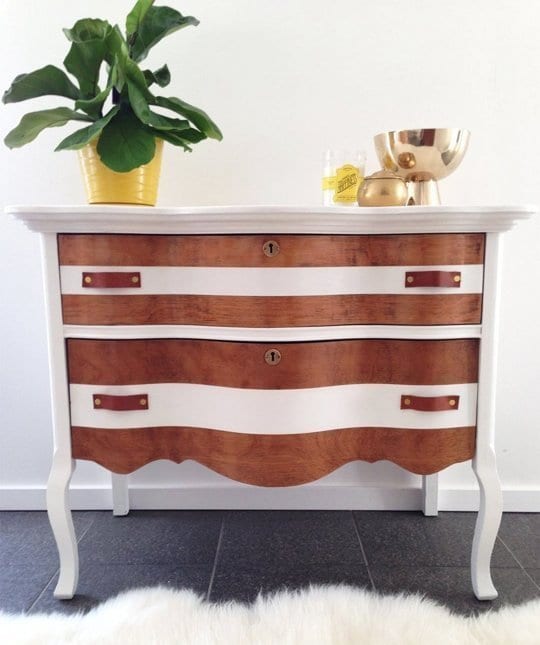 Honey Bear Lane suggests using extra paint to change up your chairs. They posted a tutorial for painting windsor chairs ombre. If you don't have enough leftover paint for an entire set of chairs, maybe you could paint just the legs and backs.
Isn't That Everything posted a tutorial for painting a rug design on a backyard deck. Painted rugs are much more durable outdoors than fabric ones, and they can really help to define a space. I know my deck could use a little color!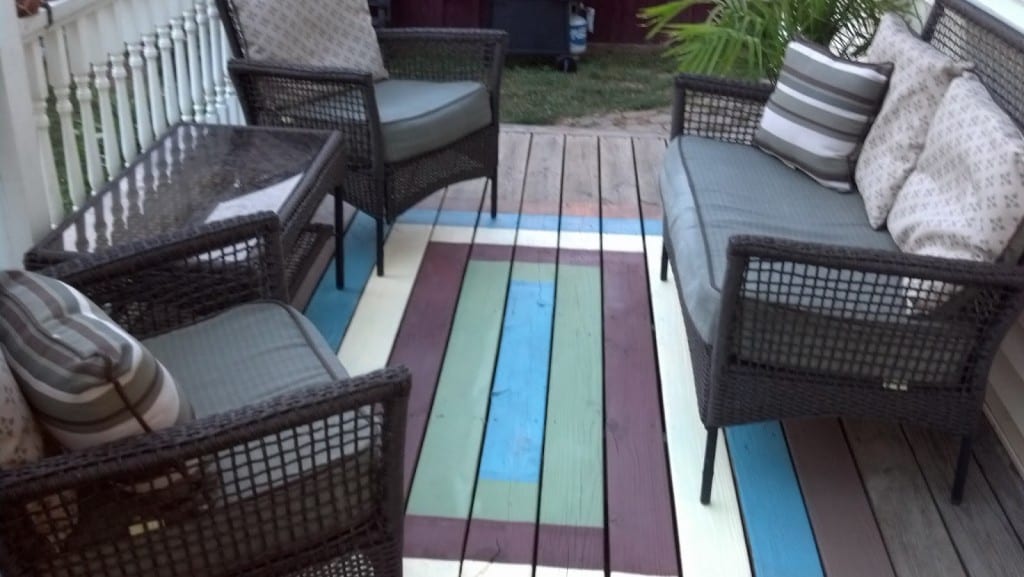 Home Depot posted a tutorial for creating a beautiful outdoor curtain using canvas and paint. This is a really inexpensive way to get a designer look in your outdoor space. You'll have complete control over their design–make them exactly how you like!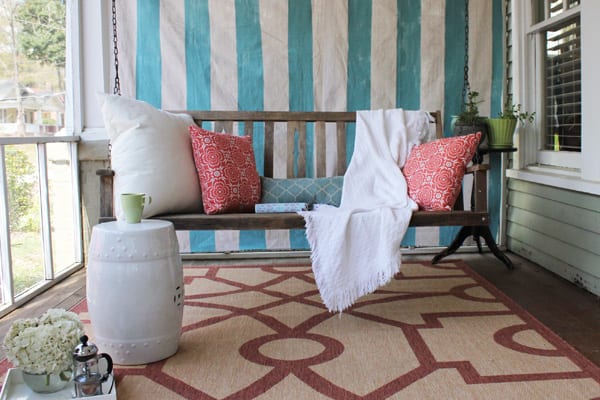 Bronze Budget Bride made this adorable chalkboard out of a slice of a log and some paint. I love the bright colored paired with the natural background. This would be a great home accessory in a kitchen or laundry room–you can never write too many lists!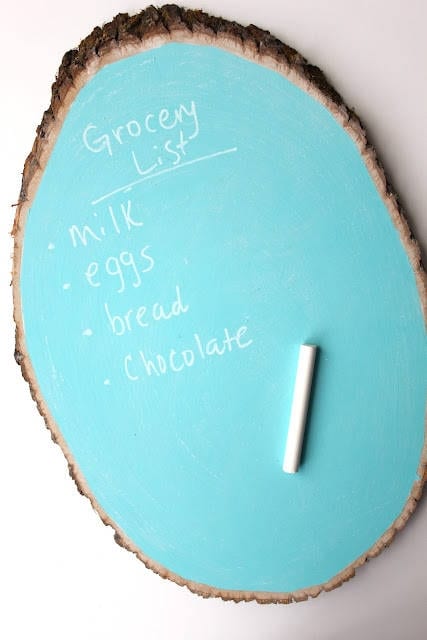 HGTV suggests using extra pain to spruce up your photo frames. You could paint the frames all the same color, or you could add accents using the leftover paint. Frames are a subtle way to add color and personality to your home.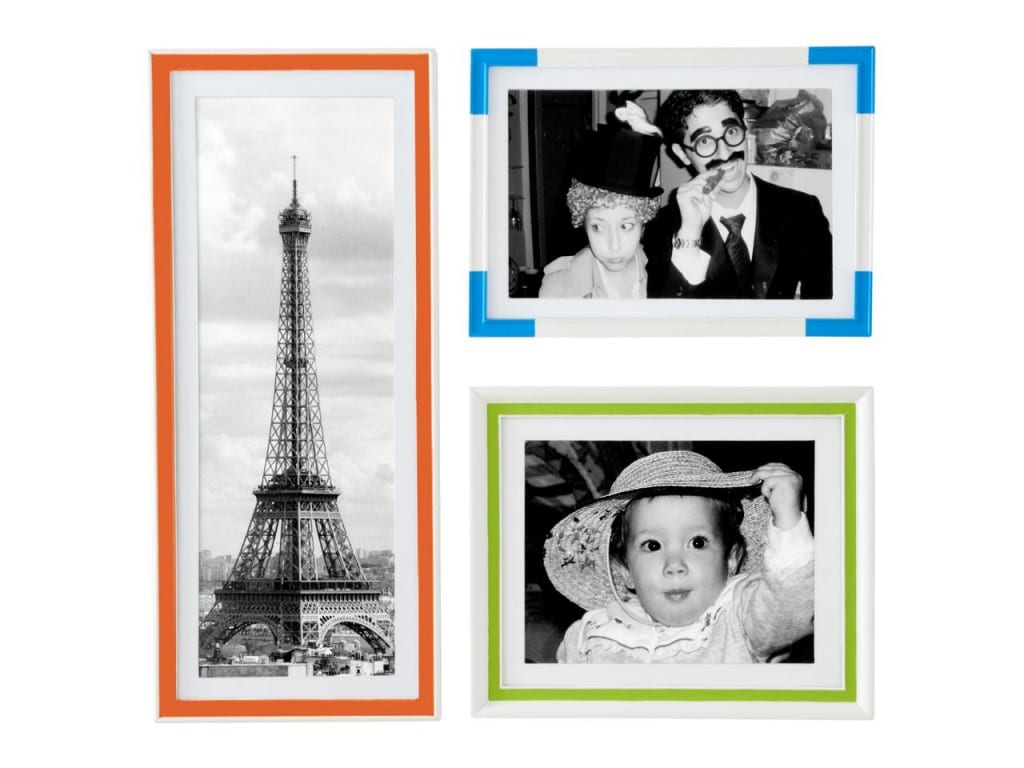 I love this painted staircase from Little Green Notebook. Depending on how much leftover paint you have, you may be able to paint your entire staircase or maybe just the posts. Either way, adding color to this part of your home is always a good idea.