Using pallets to make furniture is a great way to get inexpensive, high-quality furniture and be kind to the environment at the same time! Pallets are so easy to come by, so stock up! You'll be wanting to make all of these amazing DIY tables that I've found. So get your materials together and set aside some time–you're about to be totally DIY inspired!!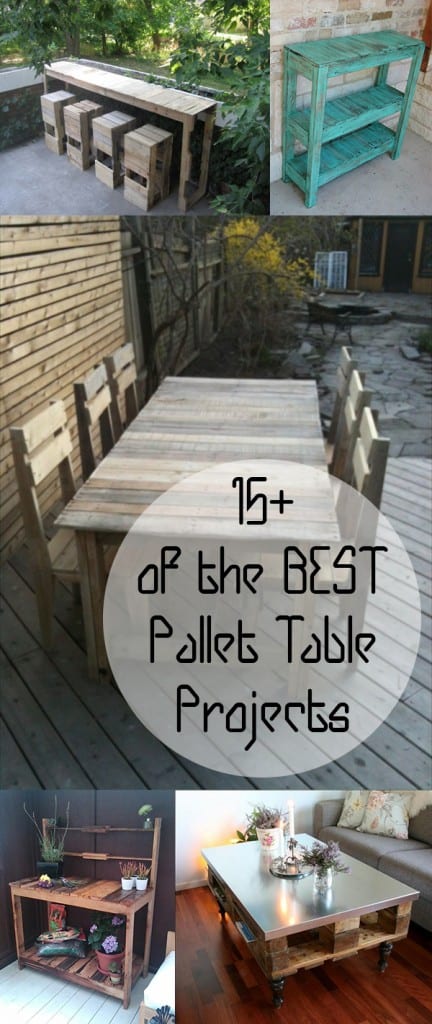 I love this turquoise table from Pallet Furniture DIY! The color is to die for and the size is great for a variety of spaces. This table would look great behind a couch with a couple lamps on it, or it would be charming in a dining room filled with extra dishes.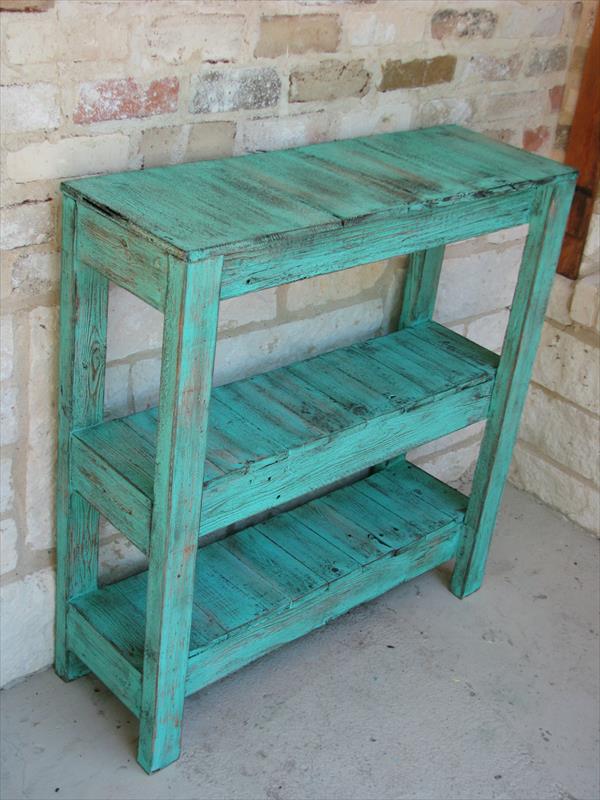 This kitchen table from Decorating Your Small Space is a great example of how versatile pallet wood can be. You can stain it beautiful colors, and you can pair it with other materials as well. I love how the pallet wood looks alongside the metal table frame.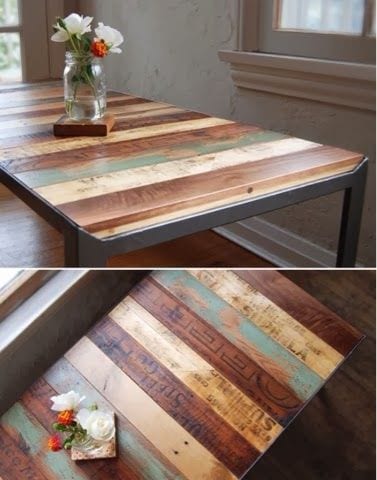 I can't believe that this stunning table was made from leftover pallet wood. It looks so expensive and so original. If this project doesn't convince you to start saving pallet wood, I don't know what will.  Thanks for the idea, FreshNist!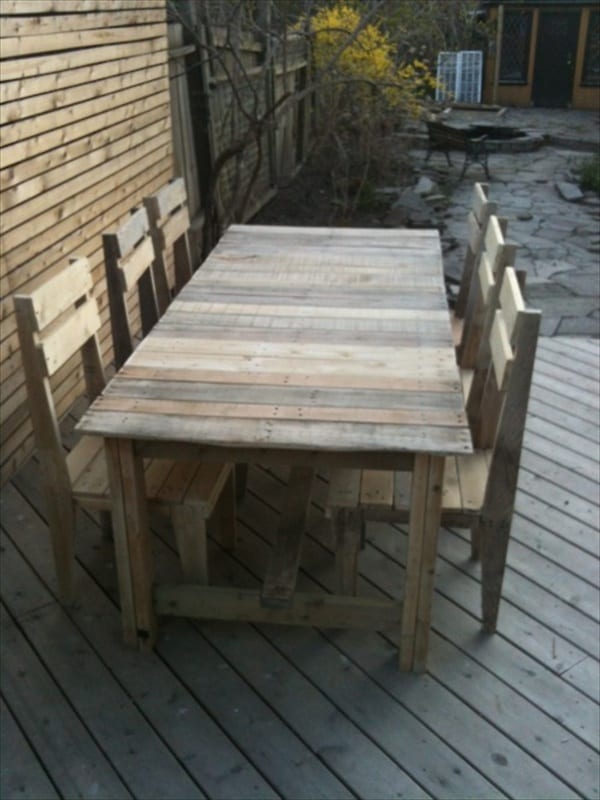 This coffee table project from 99 Pallets is such a great blend of materials. I love the simple pallet wood base paired with the shiny metal top and the classic table legs. This DIY project wouldn't take very long to make, and the results are obviously amazing.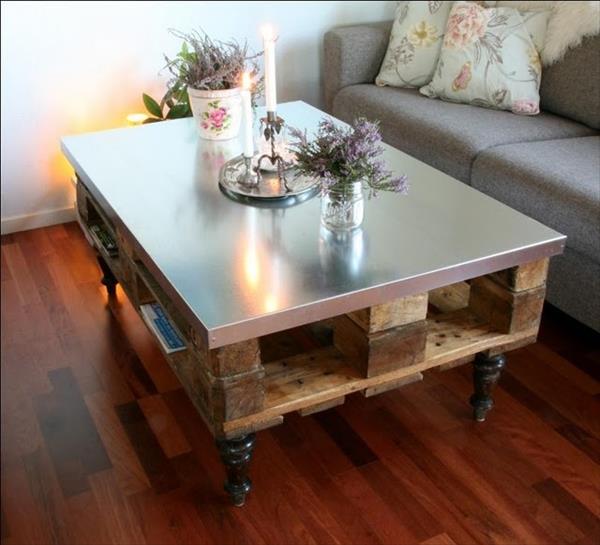 This lovely coffee table from Home Talk highlights the beauty of raw pallet wood. Even without staining or painting the wood, you can make quite a statement. Be creative when you're working with this material–something simple can still be very beautiful.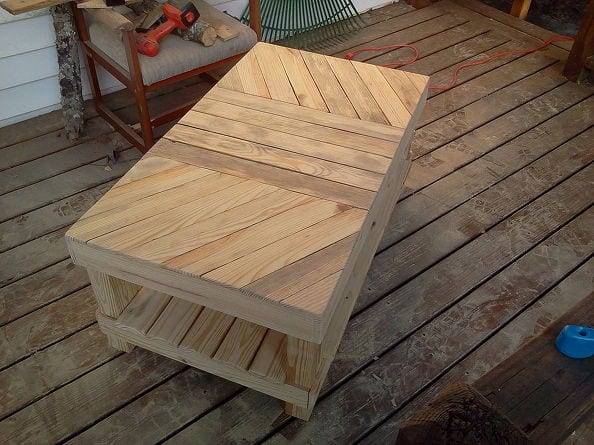 This pallet wood coffee table from Instructables is the perfect size for a comfy living room. You could place several elegant coffee table books on this piece, or you could gather around it and play a board game with the family. The point is, it's time to get DIY-ing!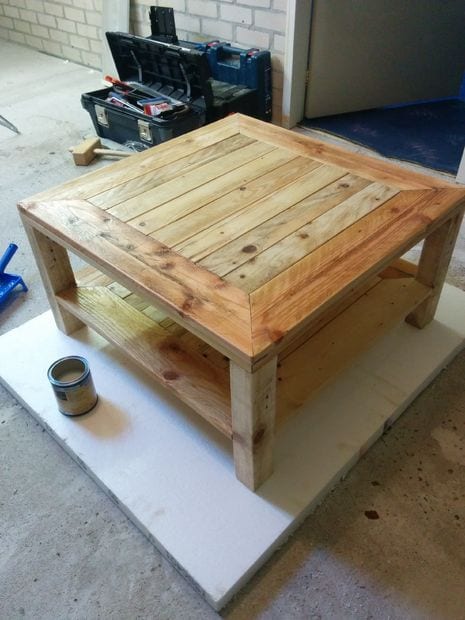 Joy Ever After posted this amazing outdoor table that's made out of pallet wood, and I think every backyard needs one. The coasters on the bottom are a must so that you can move this table around wherever you are entertaining.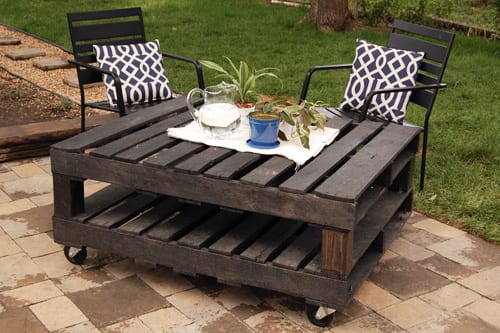 Ana White posted this lovely table for the backyard that has an ingenious trough in the middle to chill beverages. This would be such a fun piece for entertaining, and it would be a great project to craft out of pallet wood.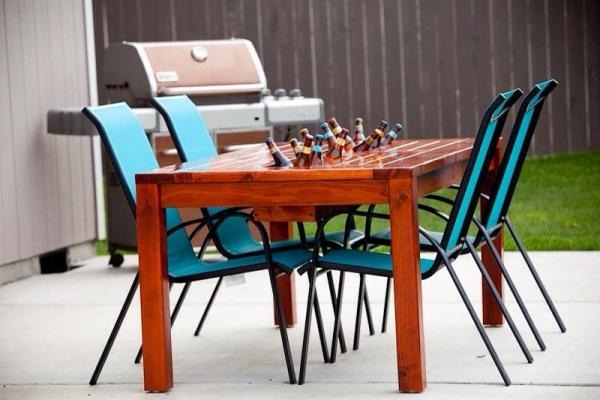 Something is Done posted this lovely sofa table that wraps around the entire couch! I love this idea, and I can't believe I hadn't thought to do this before. This is a great way to utilize extra space in your home and brighten up some dreary corners!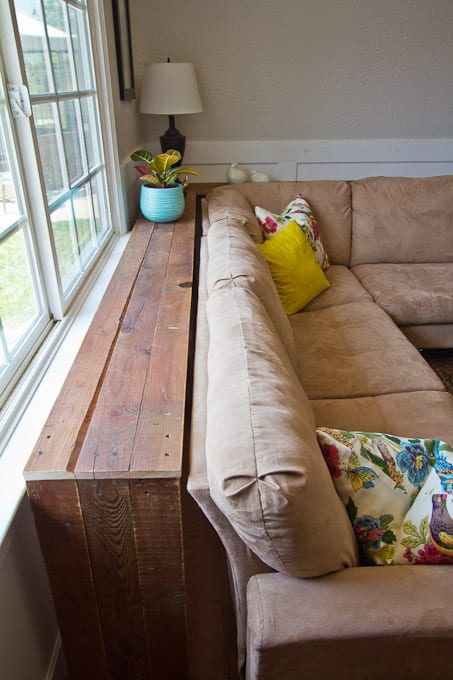 Pallet Furniture Plans posted this awesome ottoman coffee table that is actually made out of pallet wood! Even though pallet wood can be very beautiful, don't feel like you have to expose it! You could cover it in batting and fabric instead.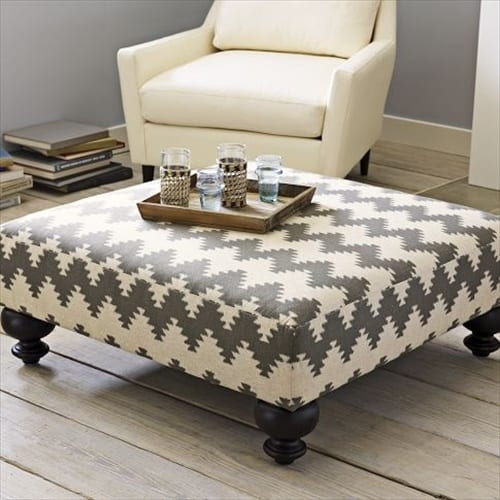 Apartment Therapy posted this potting table that is just what every gardener needs in their backyard. It's a pretty simple design but very usable. Though this version isn't made out of pallet wood, you could easily copy this idea using pallets!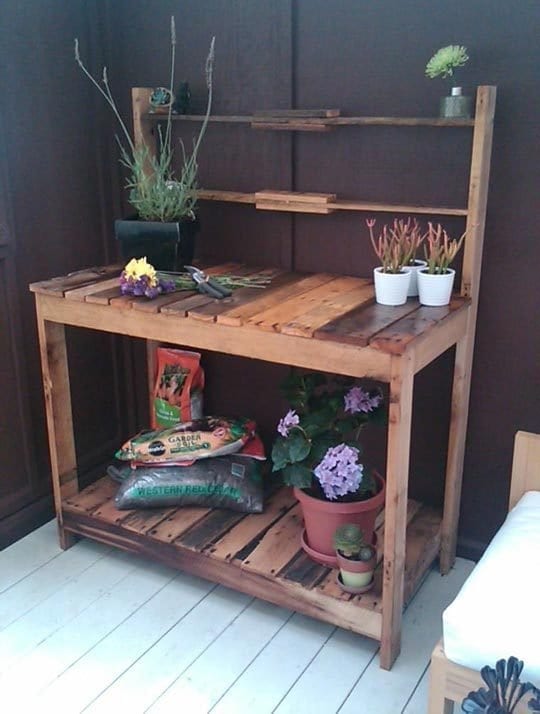 This beautiful kitchen island from Brandi Sawyer is an awesome example of how glamorous pallet wood can be. You can totally turn pallet wood furniture into the statement piece of a room, or even your entire home!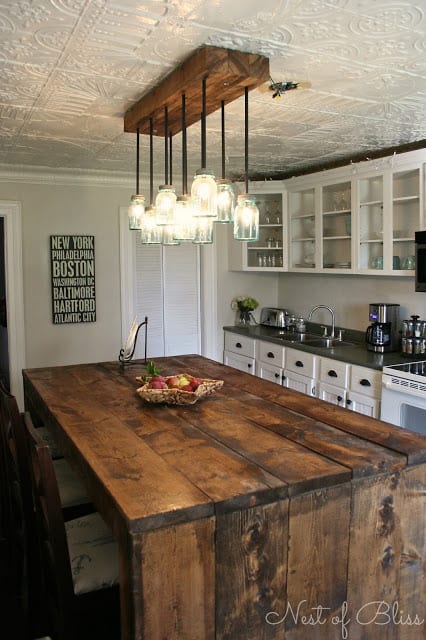 Ana White posted this adorable children's bench and table that's made out of pallet wood! I love how adorably small this is, and I also adore the bright color. If you've only got a couple pallets, this may be the perfect project for you!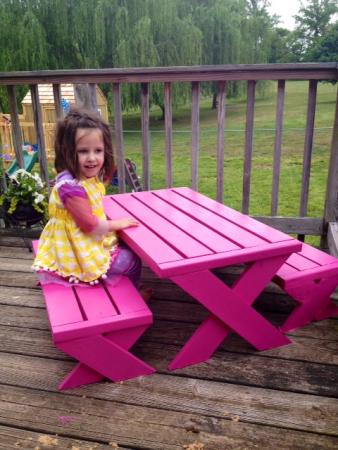 Vitamin-Ha posted this charming small table that would be lovely in smaller entertaining room. I love the way the table's design is classic and simple while also harking back to the pallet's original structure. This would be a great first project for you to try with pallets.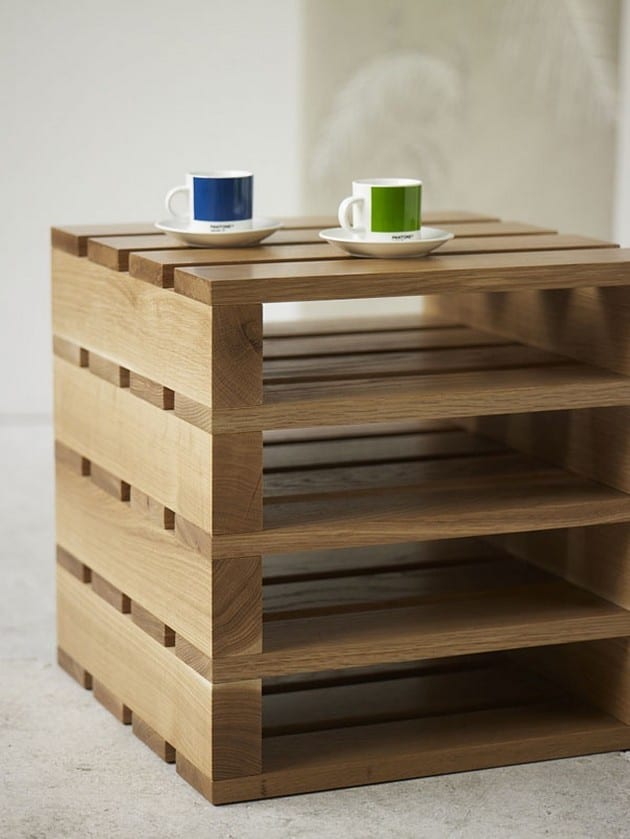 Pallet Furniture DIY posted this TV stand that is just adorable! I love the rustic vibe from the raw wood and the pallet slats. Utilize the shape of the pallet when you're designing your project–the shelves on this piece are a great example of working "with" the pallet rather than against it.

If you're looking for an outdoor bar idea, this pallet wood project from Stacked Design is a great way to go. I love how the bar stools match the table so well, but if you don't have time to make all the stool, metal ones would look amazing as well.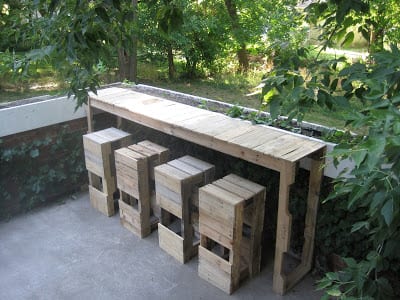 This project, posted on 1001 Pallets is so perfect for a backyard setting. You'll have lots of fun entertaining friends around this tall table, and they won't believe that you made it yourself! Try customizing the table with stickers or drawings to make it truly unforgettable.