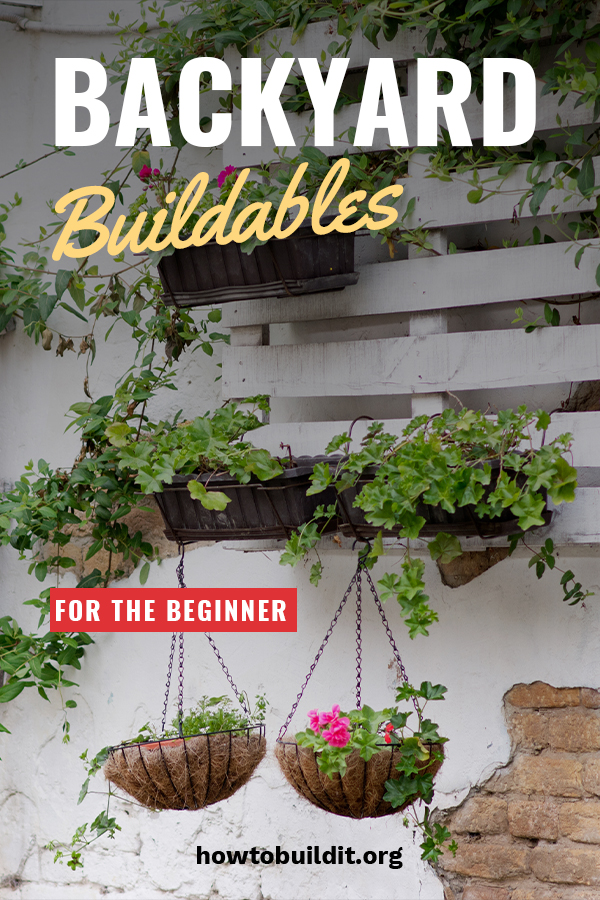 If you love to DIY and have plenty of outdoor space, why not give one of these backyard buildables a shot? They're super easy to DIY, and can be easily created with just about anything that you have laying around the house. Are you ready to liven up your backyard? Check out one of these backyard buildables for beginners!
Backyard Buildables For The Beginner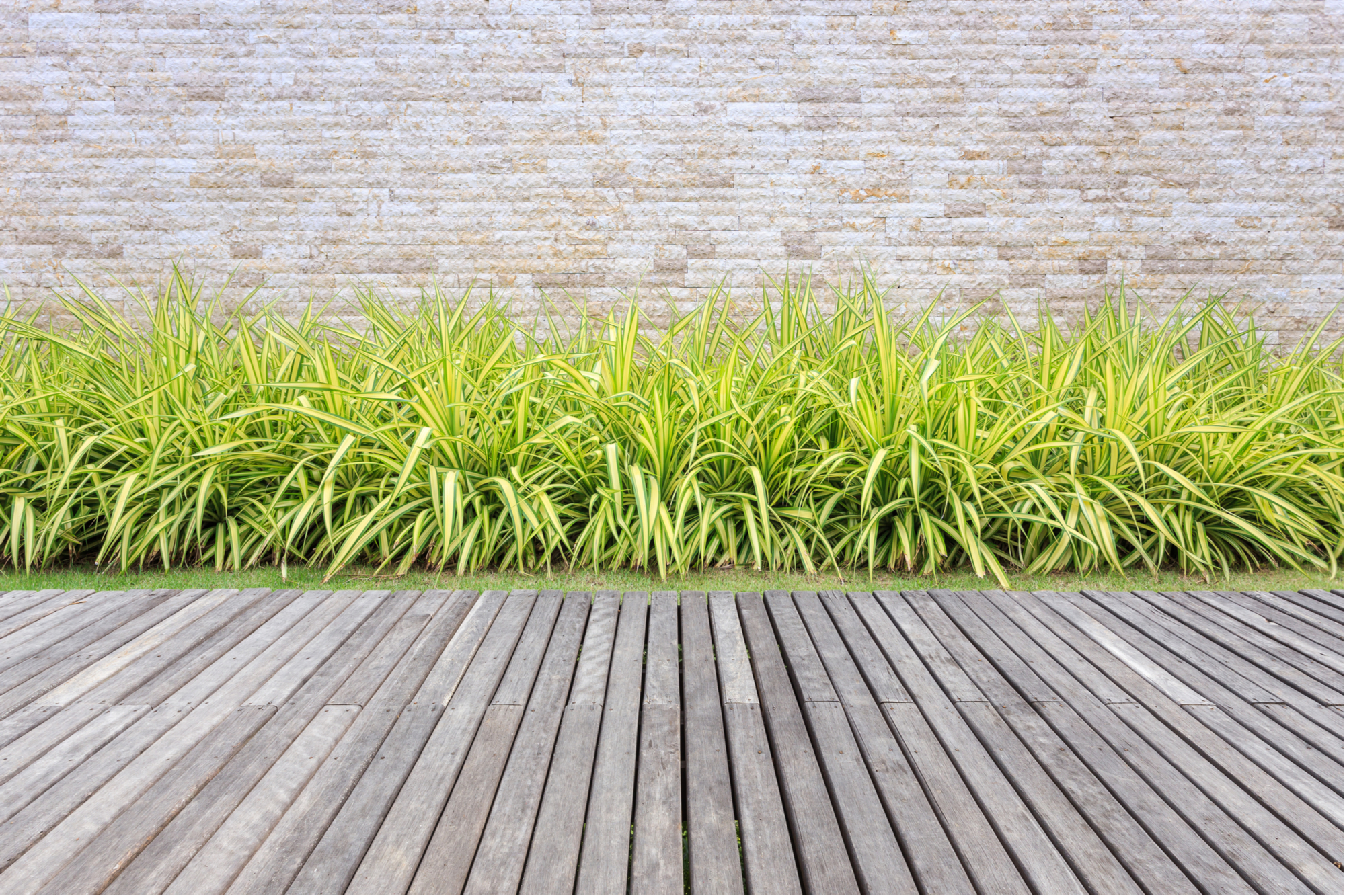 Create A New Deck
Looking for a relatively easy way to brighten up a boring backyard? Revamp your deck, of course! To revamp an existing space, clean and sand it before covering it in a layer of protective stain. I have a
great guide on the process here
. If you're planning to build an entirely new deck from the ground up, check out this awesome tutorial from the 
Home Depot
. They explain how to turn scrap wood into a floating deck that your guests will just love.
Construct A Tree Bench
I think massive, old trees add such an element of charm to any backyard. If you have one that you love (and don't plan on chopping down anytime soon) make the space more "livable" by creating a wooden bench that hugs the trunk of the tree. You'll need tons of pallets (like the project previously), a saw, copper, wire, cable ties, and some rebar to pull this project off, but I believe you can do it. Find the 
full tutorial here
.
Make A Table For Outdoor Dining
Have a few old wine barrels and an old door laying around with no current use? Put them together to create a table, of course! First, remove all of the old hardware from the door (don't just toss it though, you can use it for another DIY project) and give it a good sanding. After sanding, paint your door and place a glass sheet over top of the door to create a table with an even surface. Secure the glass. Once secured, place your door on top of your two wine barrels and voila. Find the 
full tutorial here
.
Make A Hanging Garden
Short on space but not on plants? Save what space you have by creating a hanging garden to house your plants. For an easy solution, covert an old pallet into a hanging garden by securing baskets to the supports of the pallet (using S hooks or something similar), as the DIYer did below. You could have this buildable created in no time at all!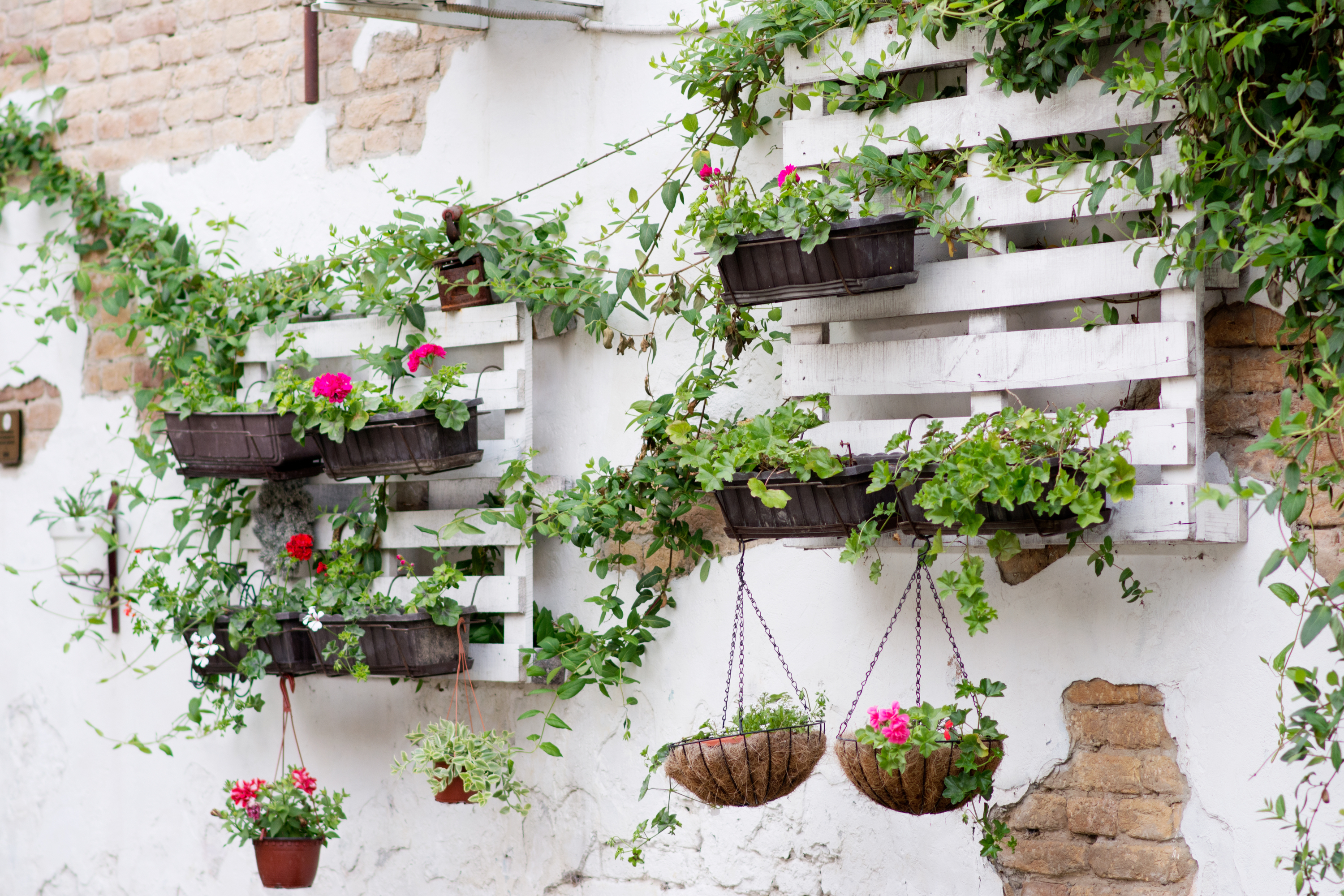 Build A Pergola (Or A New Trellis)
 A simple pergola (or small trellis) can really add tons of visual appeal (and shade!) to your backyard. Instead of spending thousands of dollars on a professionally installed pergola kit, try making one yourself with these tips and tricks from
Bless My Weeds
. She explains how to fashion your own pergola in virtually no time at all. If you're interested in your own trellis, I recommend using this wonderfully easy tutorial from 
Family Handyman.