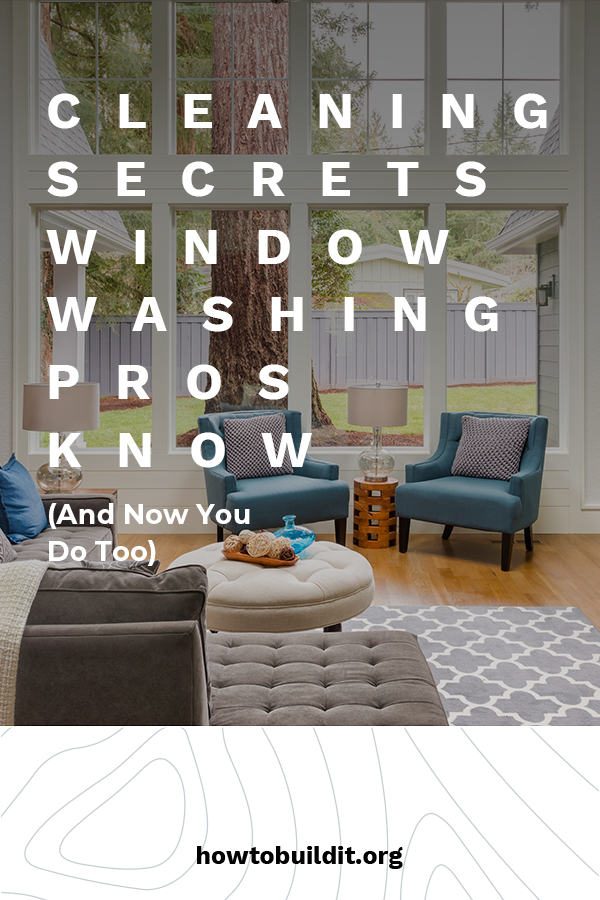 Clean windows can really do a lot for a home. Not only can streak-free shine let a whole lot more light into your home, but there's just something about clean windows that often makes your home look cleaner, more vibrant, and incredibly spacious. Three things any homeowner is surely dying for, all from a good window wash! However, I get that cleaning windows can be time consuming and tough. Fortunately, I have a few great secrets that should make the process a little easier. If you're dying to know the secrets of window cleaning so your home can look great, bright, and super spacious, keep reading because I've outlined them all below! Happy window washing with these secrets from a window cleaner.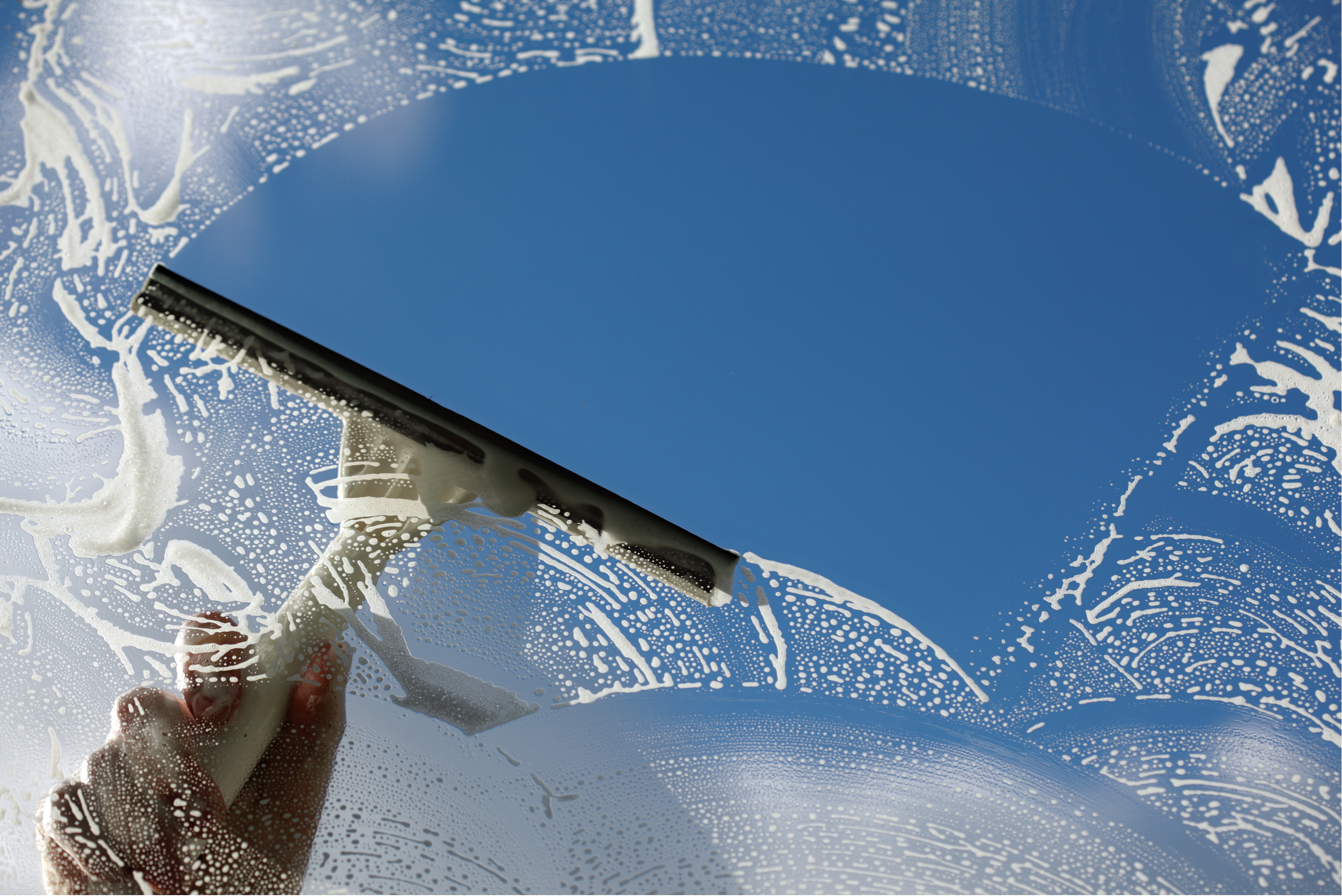 Cleaning Secrets Window Washing Pros Know
All You Need Is Dish Soap
You don't need any special store-bought window cleaning products to make yours look fantastic. In fact, all you really need is a liquid dish soap. However, if you are really struggling with hard water buildup, I recommend using a mixture of 2 cups water, 1/4 cup of white vinegar, and 1/2 a teaspoon of dish soap. The vinegar/ dish soap combo will practically erode hard water stains away!
The Right Squeegee 
Of course, what good is a magic homemade cleaning solution going to do if you don't have the proper tools for the job? I recommend using a 12 or 14-inch squeegee for streak-free shine when it comes to this. Additionally, if you're tackling your windows both inside and out, I would recommend using two different squeegees. That way, you won't track dirt and dust from outside indoors and vice versa. Change the squeegee out every time you clean your windows, for another great professional window cleaning tip. Old newspapers work great for streak-free windows, too!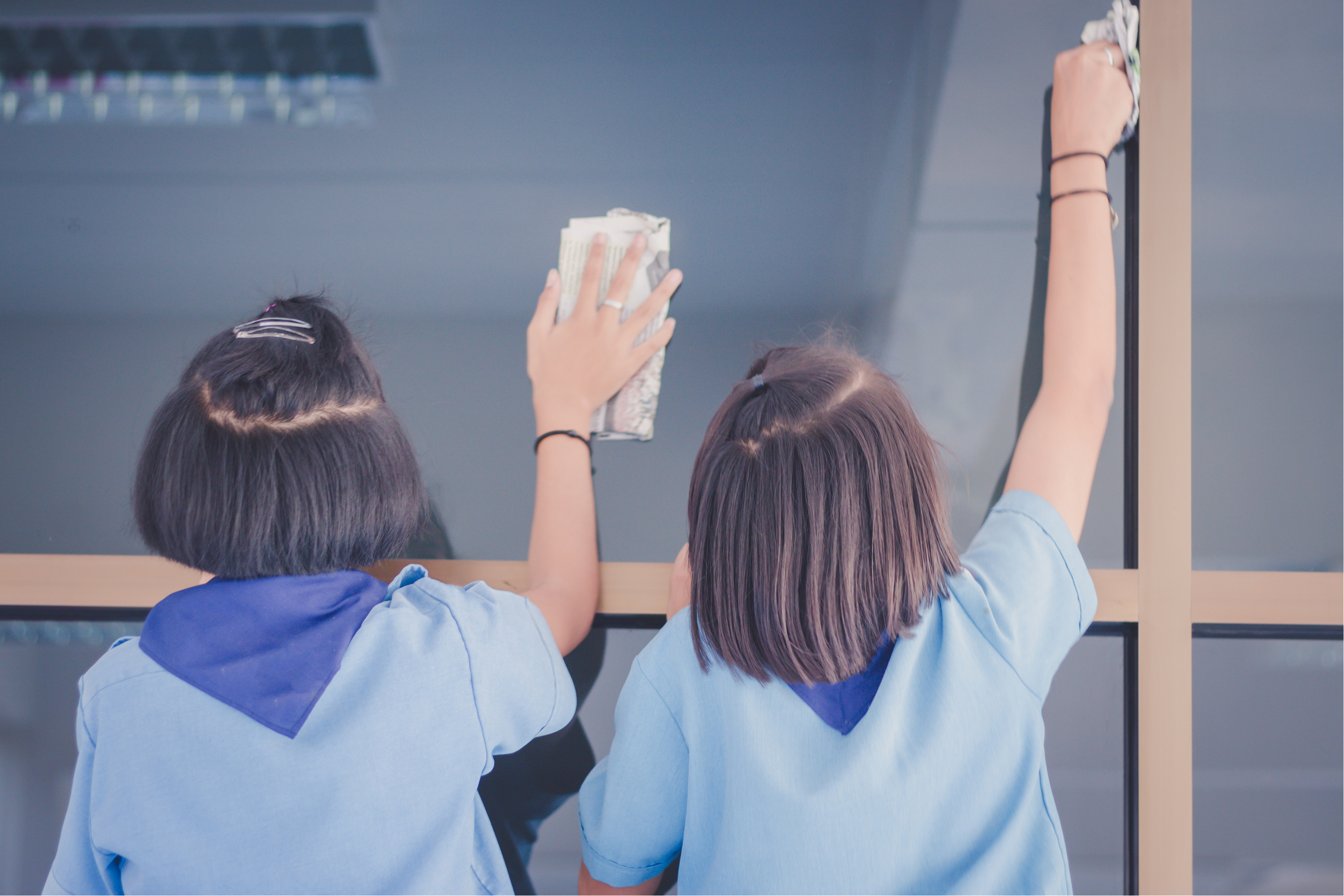 Magic Erasers Will Remove Tricky Stains
Cleaning up after a caulking job? Break out the Magic Erasers! These handy little devices are great for removing caulk buildup, or even gross hard water stains from your windowsills or window ledges. Seriously, this is one of those professional window cleaning tips that will change your life.  Find Magic Erasers for cheap on 
Amazon, here.
A Lint Roller Will Defuzz
A quick way to defuzz or dust your window screens is to roll a lint roller over top of them. It will remove pollen, spider webs, and other gunk from your windows. However, from personal experience, I find that it's best to resort to this method if you're working in a small area. 
Reach Higher Up
Lugging a ladder around all day can make the whole window washing chore even worse! Instead of dragging one across your yard, leave it in the garage! Use your Swiffer mop (wrapped in old newspapers for a streak-free finish) to reach up to the high places in your windows without the hassle of using a ladder. This is one of my favorite secrets from a window cleaner.