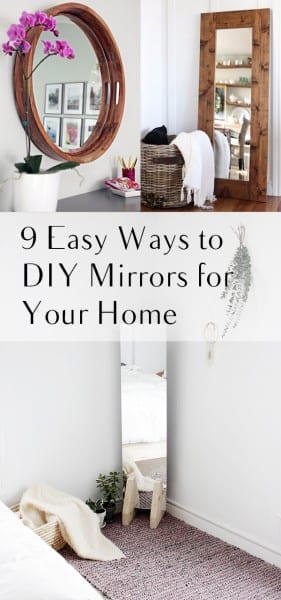 Take a tray and turn it into a mirror with this great idea! You can choose whatever size or style of tray that you want, as long as it works well and looks good!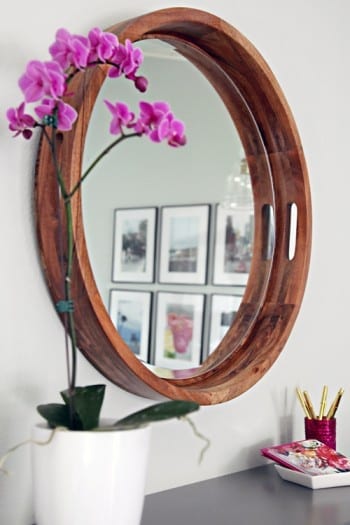 Make a classic wooden frame mirror that can be used in pretty much any room of the house! The best part is that it's nice and simple! It accents a room without being too overbearing.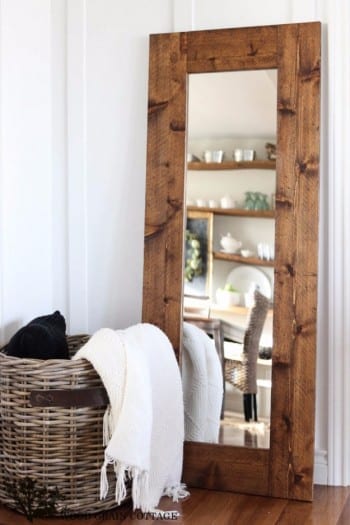 You could also add a bit more spice to the wooden frame by making a full length decorated one! It's a little bit more eye-catching than the previous idea, but it still looks great!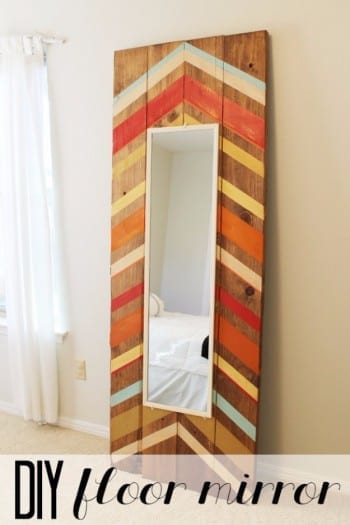 If you want just a mirror for your home, then go for this minimalist floor mirror idea. It's just the mirror and a small stand on the ground that it slides and clips into.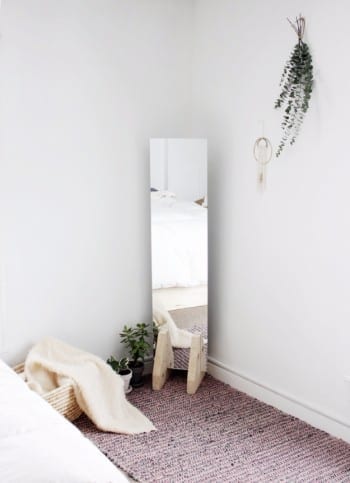 I think this gem mirror is absolutely gorgeous! The gold accent trim around the outside of the mirror makes it look so fancy and elegant! Learn how to make one here!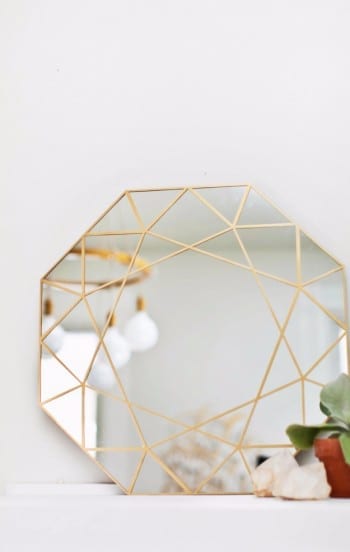 Go for a more modern and artistic mirror with this tri panel idea! It looks great in the living room or dining room, but you could really put it anywhere you want.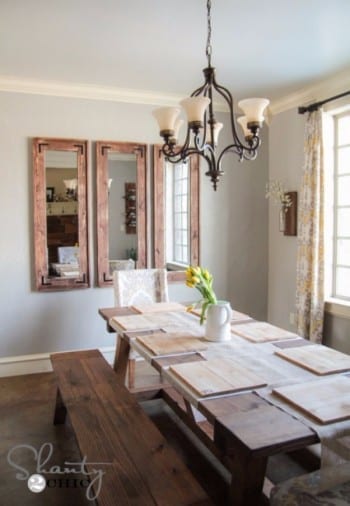 If you're going for a classic farmhouse feel, them make a window pane mirror for your home! There ae tons of options and styles, and they all look so cute! Isn't it great when you can reuse old materials for new projects?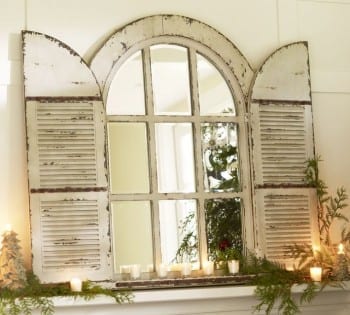 Another really great rustic mirror is a rope weave frame! It's simple, yet the texture from the rope really brings that homey and rustic feel into your house.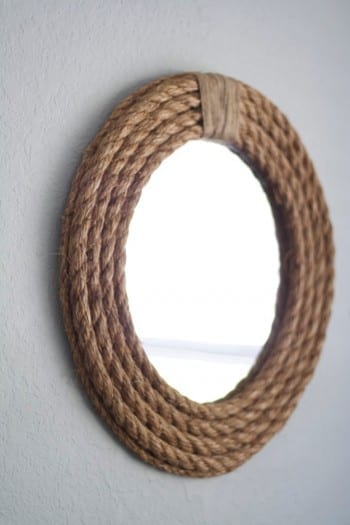 I think this DIY driftwood mirror is just so gorgeous! The shards of driftwood make it look fun and unique while also giving you the mirror you need!