Use pieces of paper to easily make these fun curly hearts! You just need one strip of paper (that's really long), and then curl it into the shape of a heart.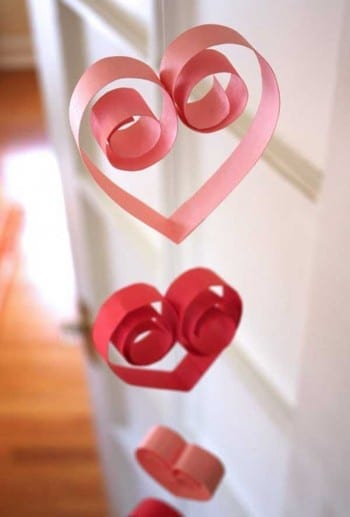 Make this gorgeous button heart art that you can hang up anywhere around the house! The best part is that you can probably make it from items you already have lying around the house.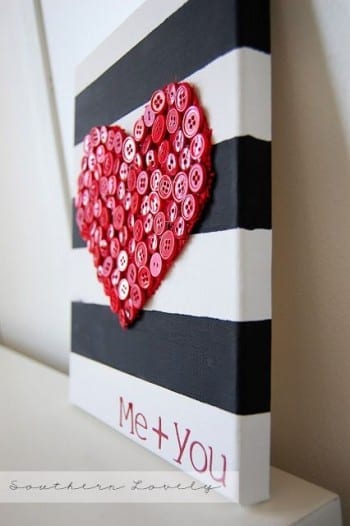 Make or buy gorgeous Valentine's Day pillow covers for your home. These can go on inside or even on your outside furniture. Decorate them with whatever theme fits your home the best!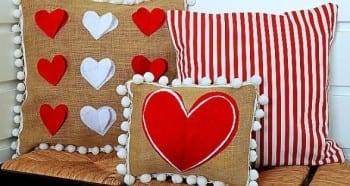 There are tons of DIY wreath ideas you can make for Valentine's Day! You can use paper, rose buds, or any other material you think would look good.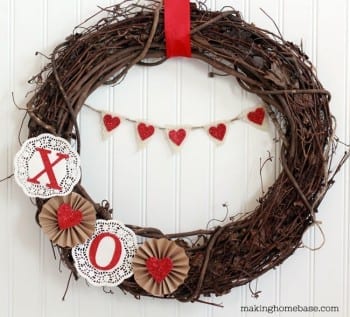 Make a "wall of love" for your home this Valentine's Day. It's just a collage of pictures from you and your family (especially your spouse) from throughout the year.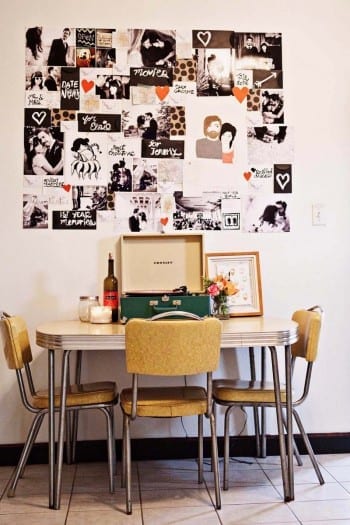 Grab some string and make this awesome string heart idea! It's so cute and really adds a nice festive Valentine's feel to your home!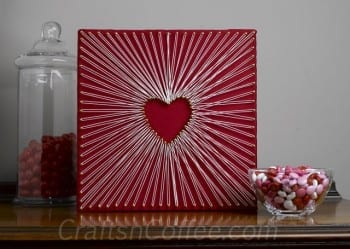 Add some fun and rustic style to your Valentine's Day decorations with these blocks! Just put a few of your favorite Valentine's Day words or phrases on them and you're good to go!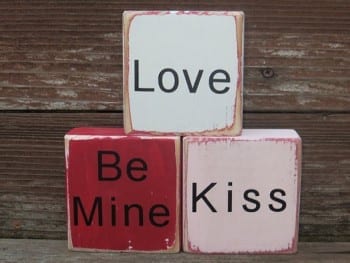 Here's a cute way to combine two ideas! You add some bunting to your decorations as well as Cupid's arrow with this idea! Just use the bunting as the shaft of the arrow!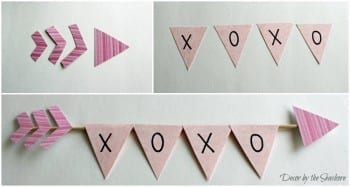 Garland is a classic decoration for any holiday. So why not use some for your Valentine's Day? You can put it over the mantle, over your door, or wherever else it looks good.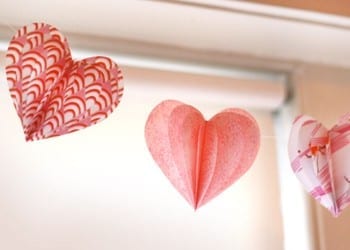 Make a super cute Valentine's sign that you can hang up in your home. There are tons of different sizes, styles, and options, so choose what you think is best!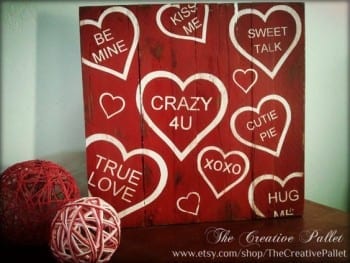 This is such a cute idea. Cut out hearts out of any scrap material and hang them up on your wall. I just love how fun and sporadic it looks!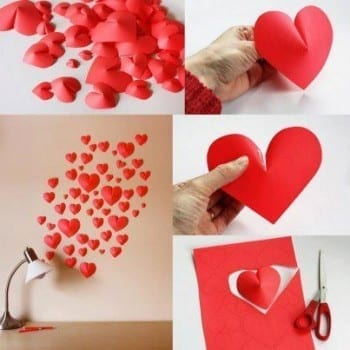 Try your hand at making a blanket for Valentine's Day! It may take a bit of time, but seeing the finished product is totally worth it! I love it!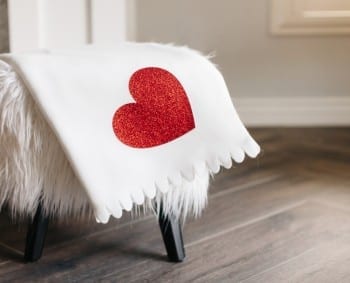 Make a cute little candle holder for your window sills and table tops. You just need an empty mason jar and then some material to spruce it up!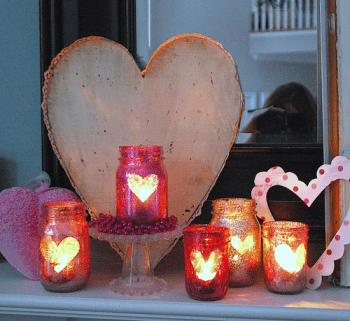 You could also turn those empty jars into cute little vases and pots! You just need some clothespins to get the border and you're good!