We craft not because it is easy or makes complete practical sense, but because it's fun and brings us joy. Having said that, logic isn't completely banned from the crafting world. In fact, some things are just downright brilliant! Make your crafting experience even more enjoyable with these awesome hacks:

1. Yarn Dispenser
Simply attach a binder clip to the edge of a bowl and feed the yarn through it to prevent tangles! I found this idea on Buzzfeed.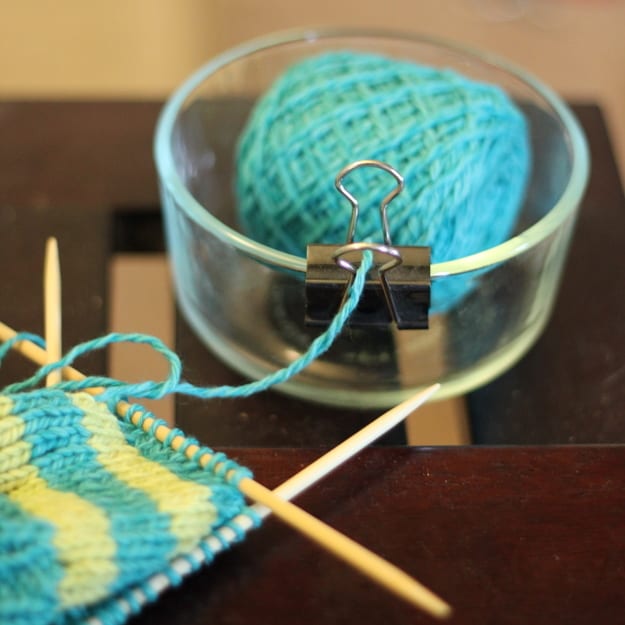 2. Gather Glitter
An easier solution for cleaning up glitter! Just roll it right up! Another great idea from Buzzfeed.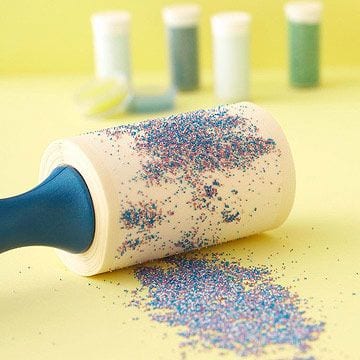 3. Colorful Staples
Use a paint pen to create colorful staples for fancy projects. I found this idea on Pinterest, but couldn't find the original source, let me know if you have it.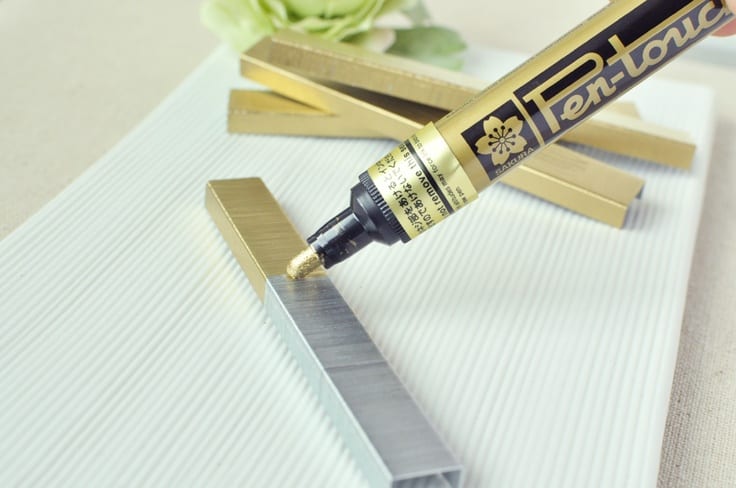 4. Round up the Ribbon
Use a paper towel holder to organize your ribbon. Found on Buzzfeed.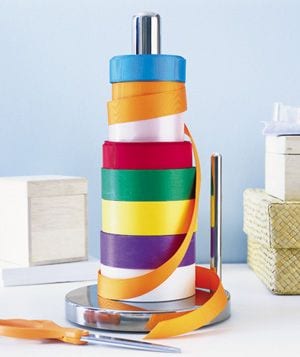 5. For All The Little Things
Use a rotating spice rack to contain all those small, easy-to-lose supplies. This contraption provides super easy access to all the little things! This idea is from DIY Inspired.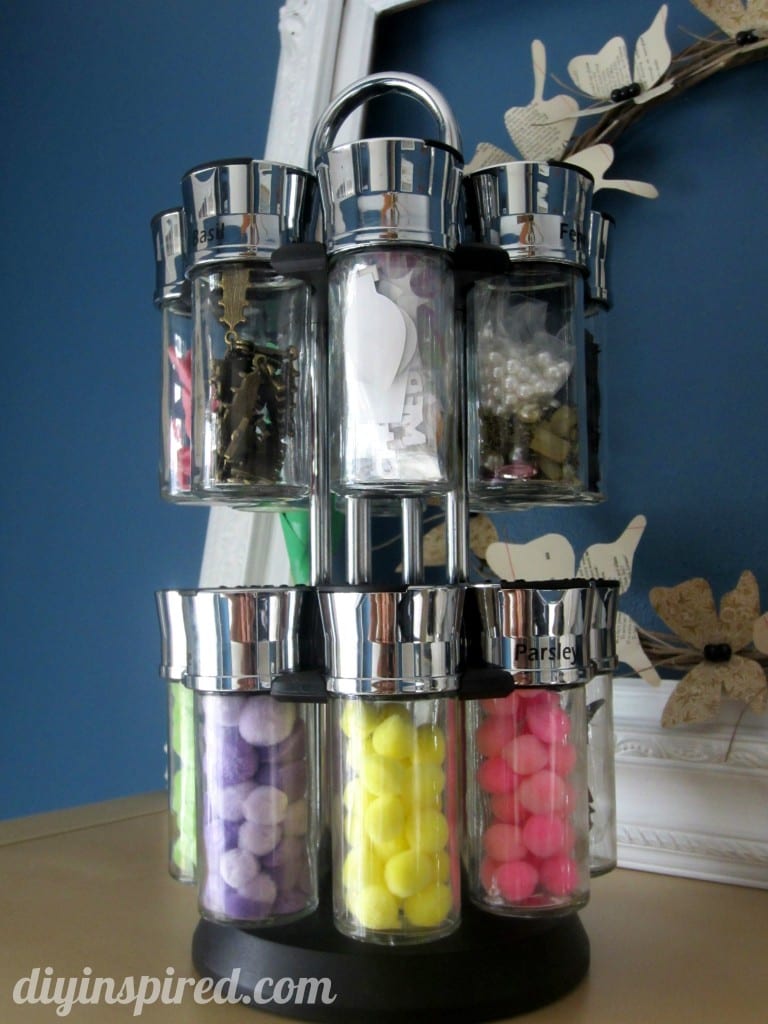 6. Glue Time = Go Time
Mount a cookie sheet or other magnetic surface to the ceiling or overhang, then attach magnets to the bottom of your glue bottles. This provides easy access AND eliminates the need to wait forever for the glue to get to the tip! This great idea from Home and Garden.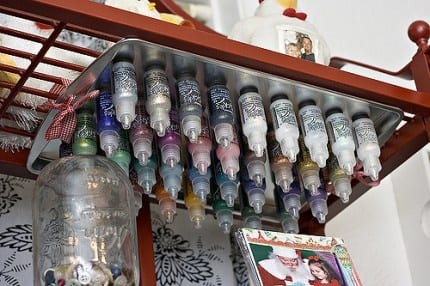 7. Glue Gun Holder
Man, I need one of these! My glue gun absolutely will not stand on its own! And I have a pet peeve of glue guns laying on their side. Something my mother instilled in me I suppose. One Project Closer shared this awesome idea.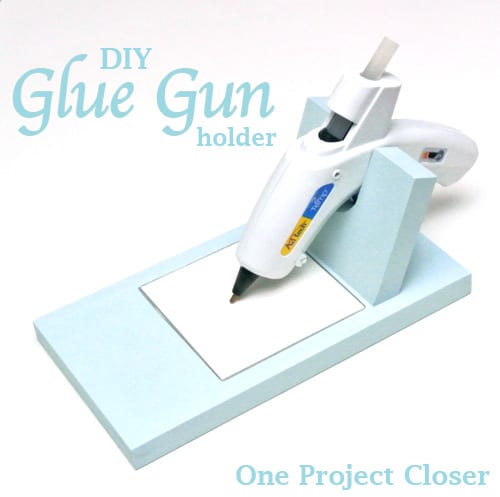 8. Tin Can Organization Cups
Great way to recycle, and get all your craft supplies organized! I found this one on Hometalk.
I hope you found these hacks helpful! Happy crafting!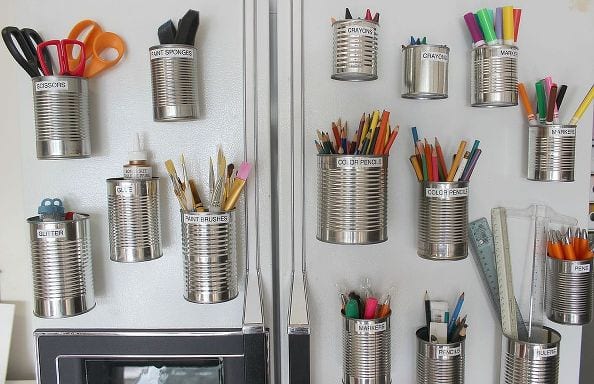 10. Dresser turned into Crafting Shelves
Take out the drawers of your old dresser, and add shelves. You'll have the perfect craft desk with so much shelf space! Found on Hometalk.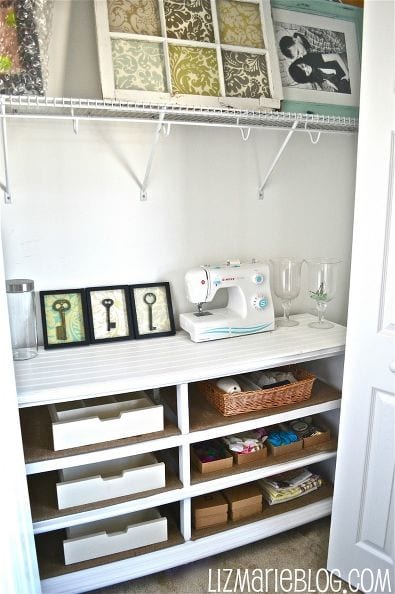 11. Dollar Store Noodle Wreath Form
Buy a cheap foam noodle and turn it into a wreath form! Make your DIY wreaths even less expensive! Step by step tutorial on The Art of Doing Stuff.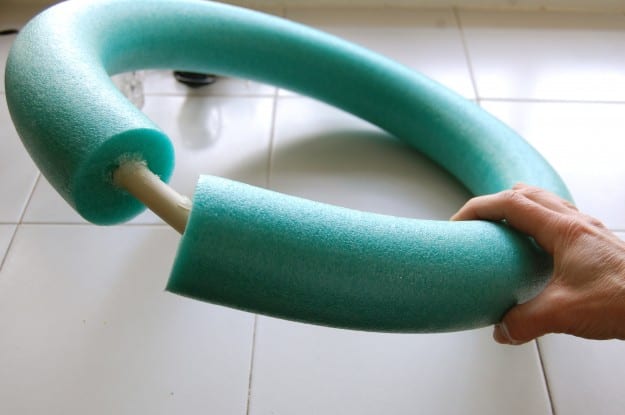 12. Crochet Grips
Make your crocheting more comfortable by simply adding pencil grips! This great idea from Donna's Decembers.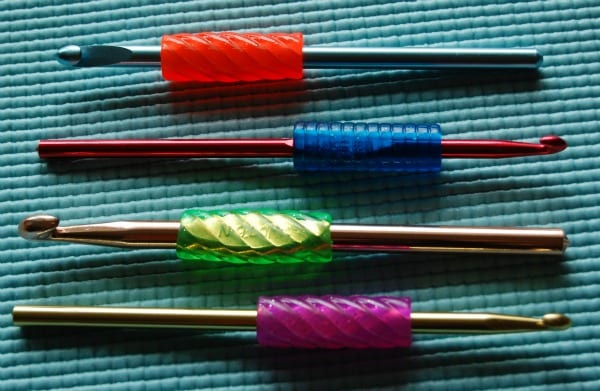 13. Sharpen Scissors
Get rid of your dull crafting scissors…simply cut a piece piece of aluminum foil, or sand paper. Genius idea from Martha Stewart.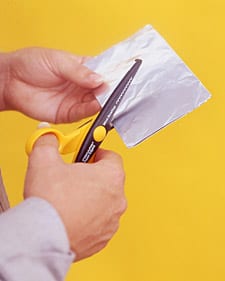 14. Roll Out Mod Podge Bubbles
Get rid of the bubbles in your mod podge projects by using a roller. Idea from Mod Podge Rocks.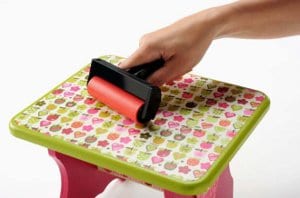 15. Use a Fork to Make a Perfect Bow
I definitely need this one! No matter how hard I try my bows are always crooked. Who knew the solution was in my house all along? Buzzfeed gives us the tutorial.

16. Get the Creases Out of Ribbon
Use a light bulb to get those pesky creases out of your ribbon! I found this one on Better Homes and Gardens.