I'm so excited for Thanksgiving! I hope you are too! In preparation for feasting, don't forget about place holders! A creative place holder can really add a special, personalized touch to your gathering. Here are some of my favorite ideas: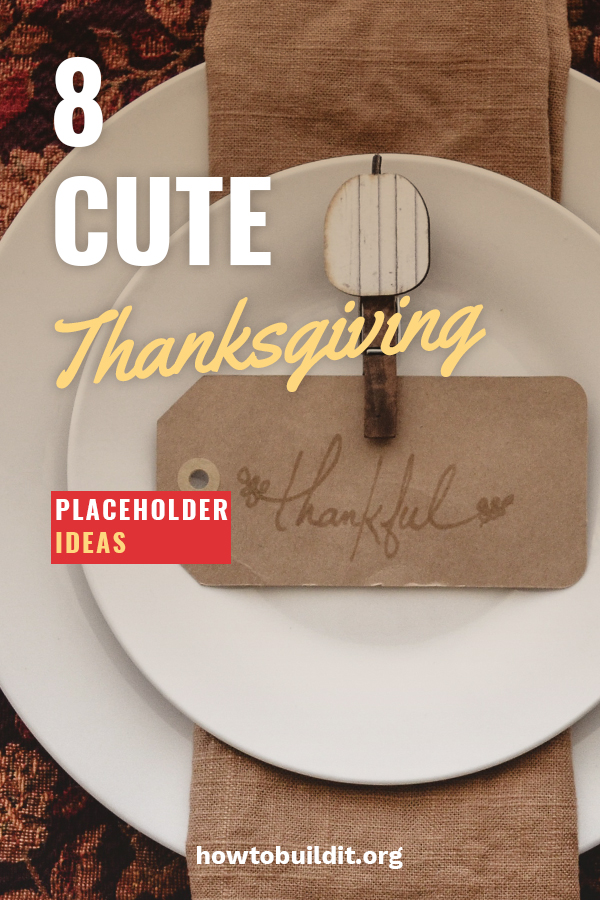 1. Mini Glitter Pumpkins. Cover the bottom half of a mini pumpkin with glue and cover with glitter. After it dries, spray the entire pumpkin with spray adhesive. Then attach the name card to the stem!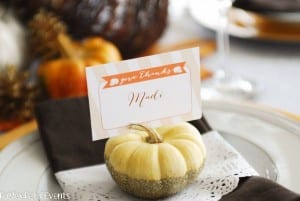 2. Mini Logs. Find a small log and use a saw to cut it into pieces. Saw a line into the middle of each mini log and insert the card into the space.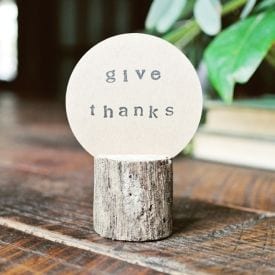 3. Autumn Leaves. Embellish a simple place holder with real autumn leaves from the backyard.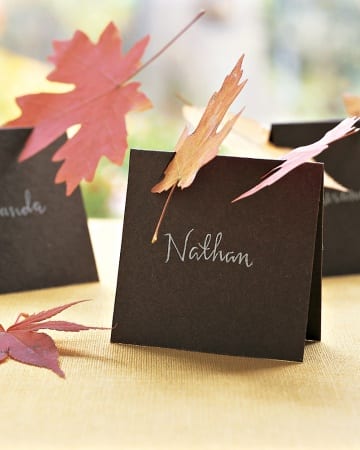 4. Golden Clothespins. I love this simple idea! Spray paint wooden clothespins and use them to hold some autumn berries and the name card.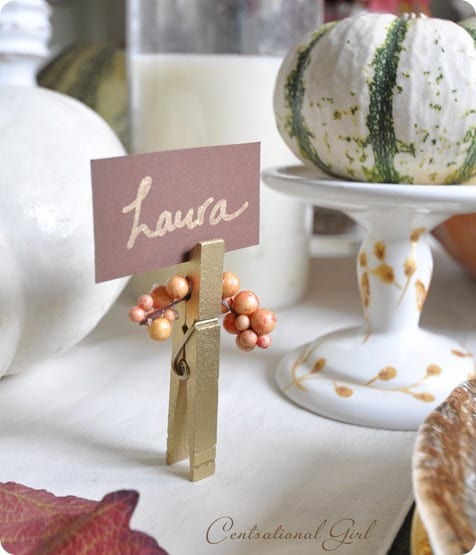 5. Paint-Tipped Pine Cones. I love when you can use backyard items to make awesome stuff! Dip the edges of a pine cone in paint (and maybe glitter too!) and attach the name card on top.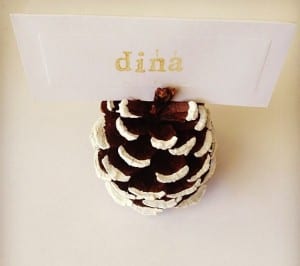 6. Pilgrim Hats. These are so cute! This kids would love to help put these together! Made using mini terra cotta pots and craft foam.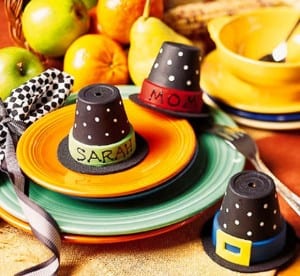 7. Mayflower. In honor of the pilgrim's infamous ship, create these adorable mini Mayflower's!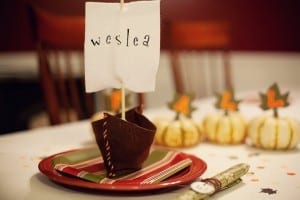 8. Teepees. Made from ice cream cones, pretzels, and a touch of icing, these place holders and adorable AND yummy!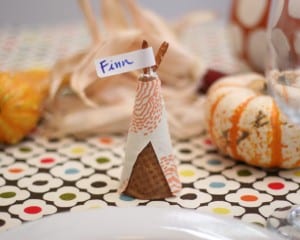 Happy Thanksgiving! And happy DIYing!