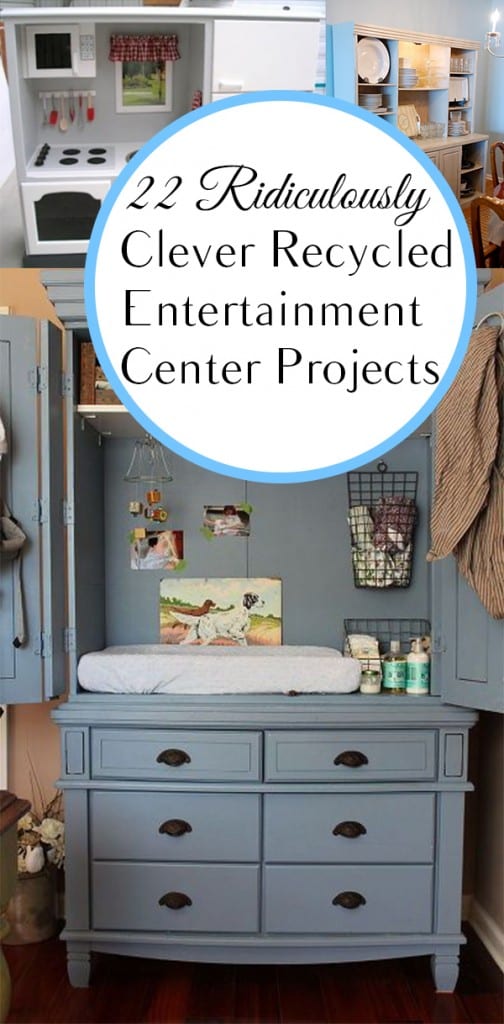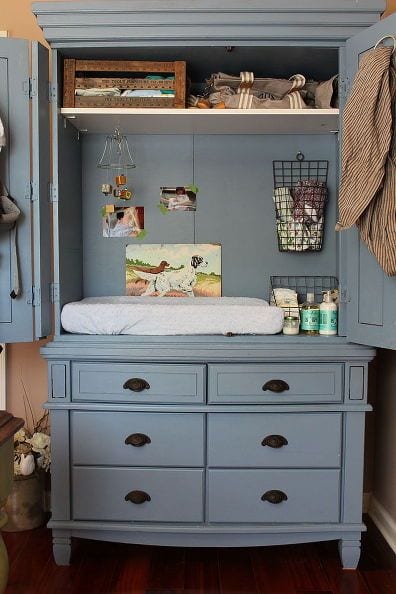 You can turn an old entertainment center into a baby changing station.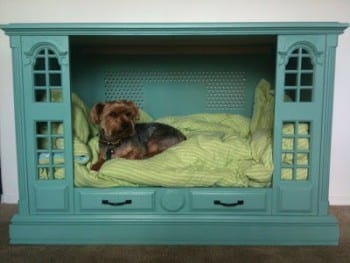 You can make the perfect little dog house that still goes with your household decor scheme.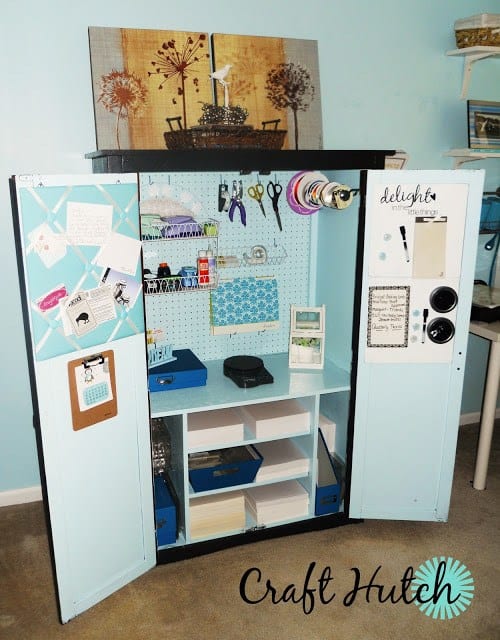 Make your own craft station to hold all of your supplies. Old entertainment centers that had doors will work perfectly so you can hide it all when you aren't using it.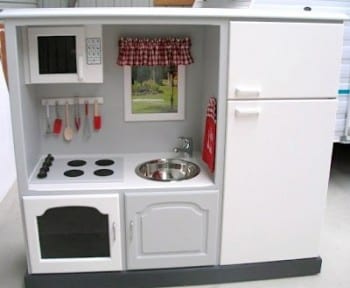 Can you believe this kids play kitchen used to be an old entertainment center? Your kids will love this!
You can use an entertainment center as a place to store all of your kids toys and books.
An entertainment center can be remodeled into a great sewing storage area.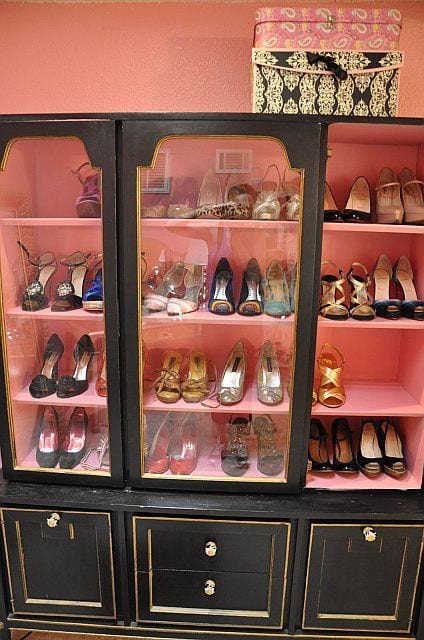 Have you ever dreamed of an entire closet just for shoes? Now you can make this display case for all of your shoes which would look great in or out of your closet.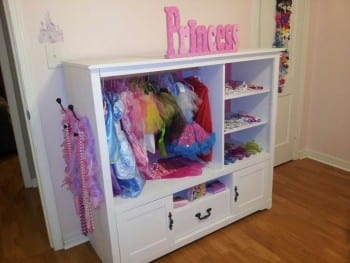 Any little girl would love this princess dress up station! The entertainment center can hang all of the dresses, store all of the shoes, and any drawers it has will be perfect for accessories.
If you just need some extra storage space in general, an upcycled entertainment center will do just the trick. You can put anything you want inside and paint it however you'd like.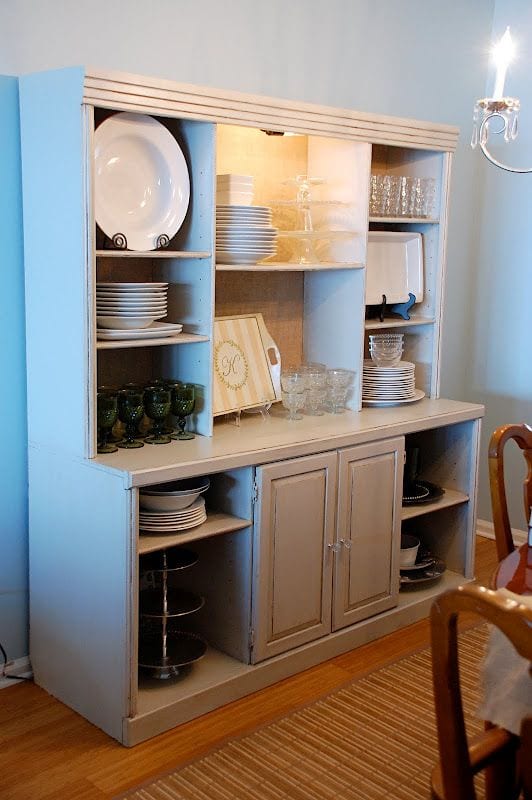 You can make your own dish cabinet to store all of your dinnerware and utensils.
Use an entertainment center to make a wine storage area or little bar.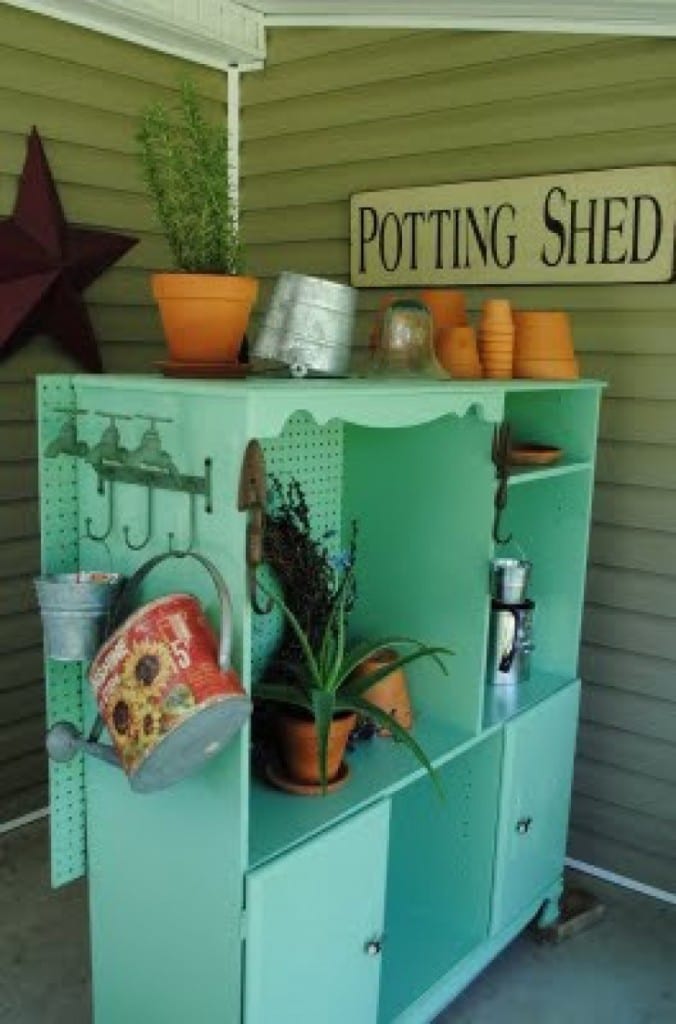 How cute is this potting shed? An entertainment center can convert into one of these so easily.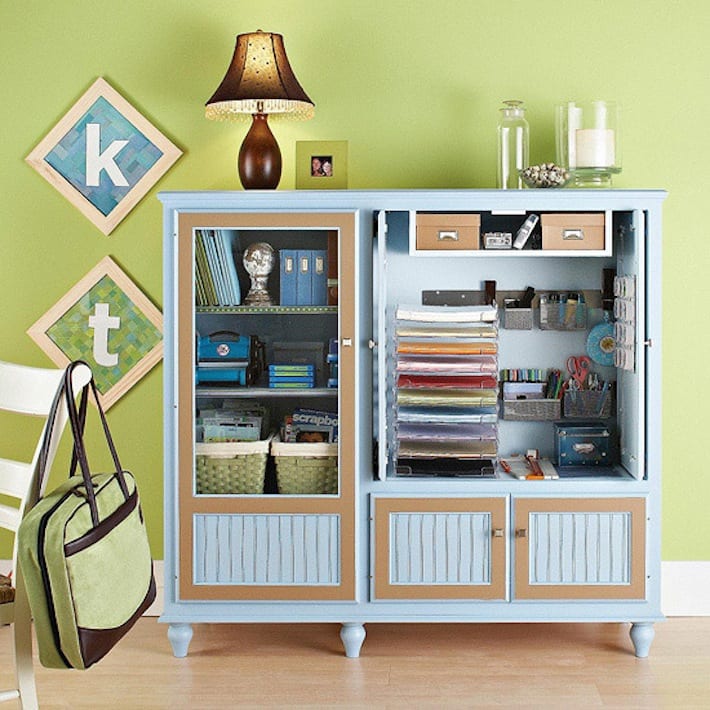 Make your own scrapbooking station that will store all of your materials and be easy to keep organized into one space.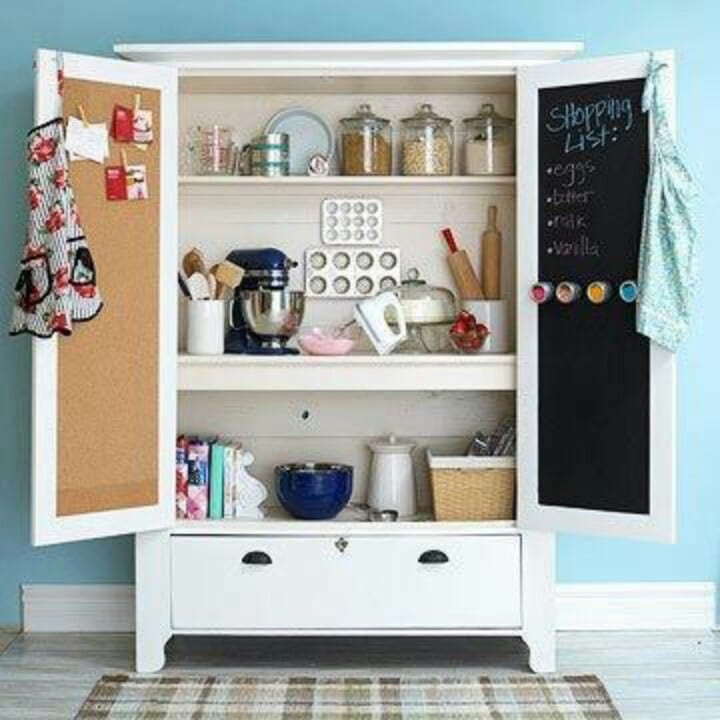 An entertainment center can be a perfect way to store your cooking utensils, cookbooks, or whatever you'd like.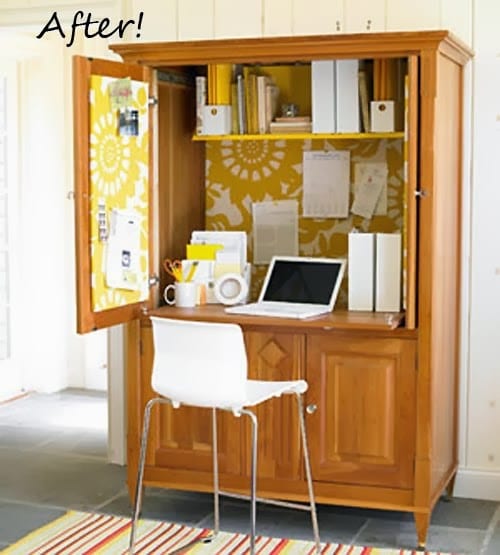 Make your own office space with an entertainment center.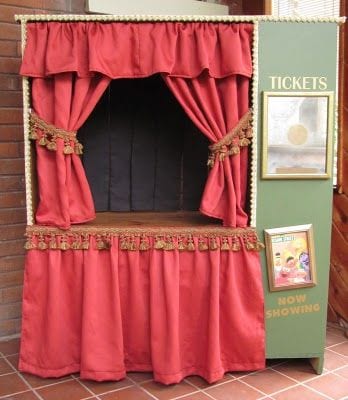 For a family fun activity, make your own puppet theater!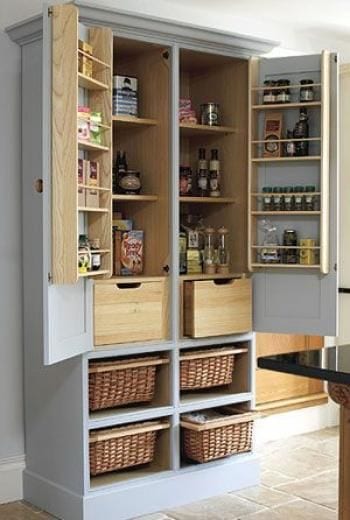 If you do not have a pantry in your kitchen, just make your own! You'd be amazed at how much food an recycled entertainment center can hold.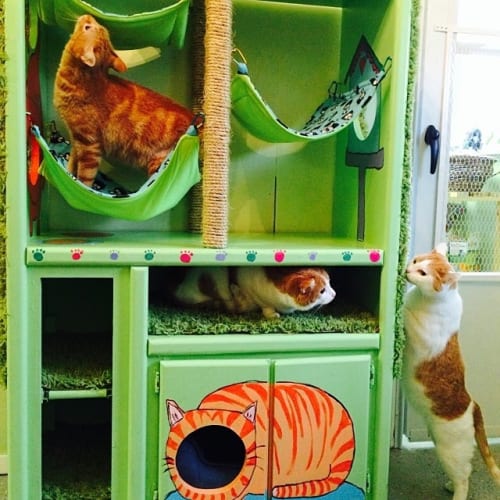 You can make a fun area for your cats to play in, complete with scratching posts and everything.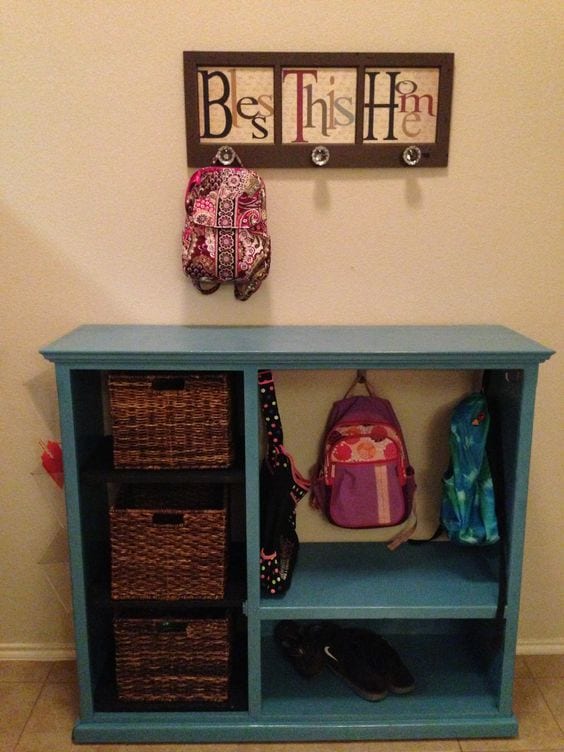 Make a cubby area to store kids' school stuff to keep it nice and organized.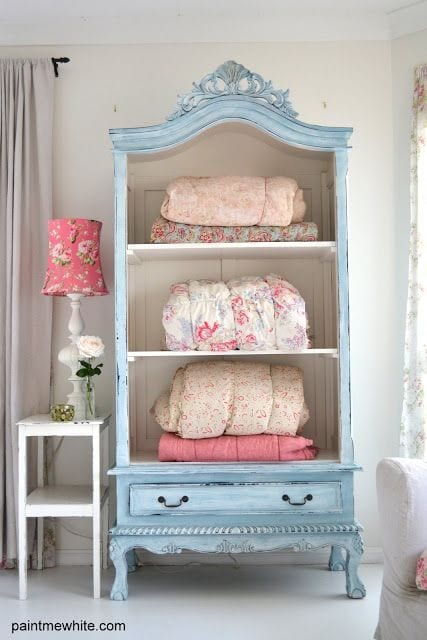 An entertainment center can make a perfect (and adorable) armoire for a bedroom.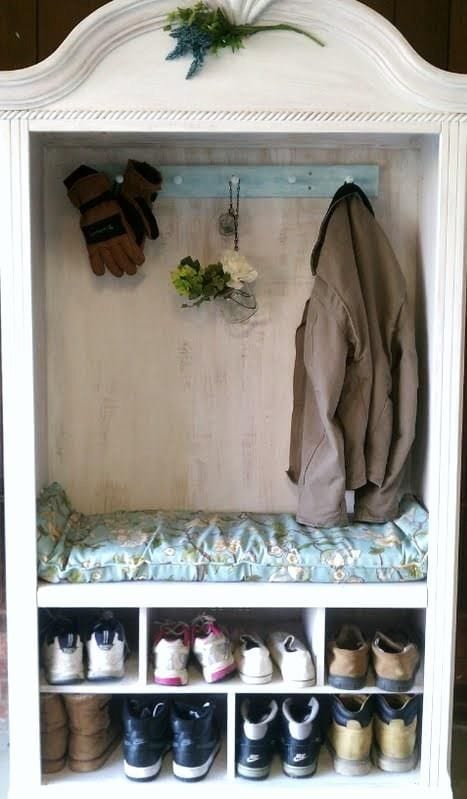 Make your own makeshift mudroom area to store shoes, coats or outdoor items.
A small entertainment center would be perfect to make a kid's lemonade stand. It looks great and can feel a little safer than having your kids stand out in the open.