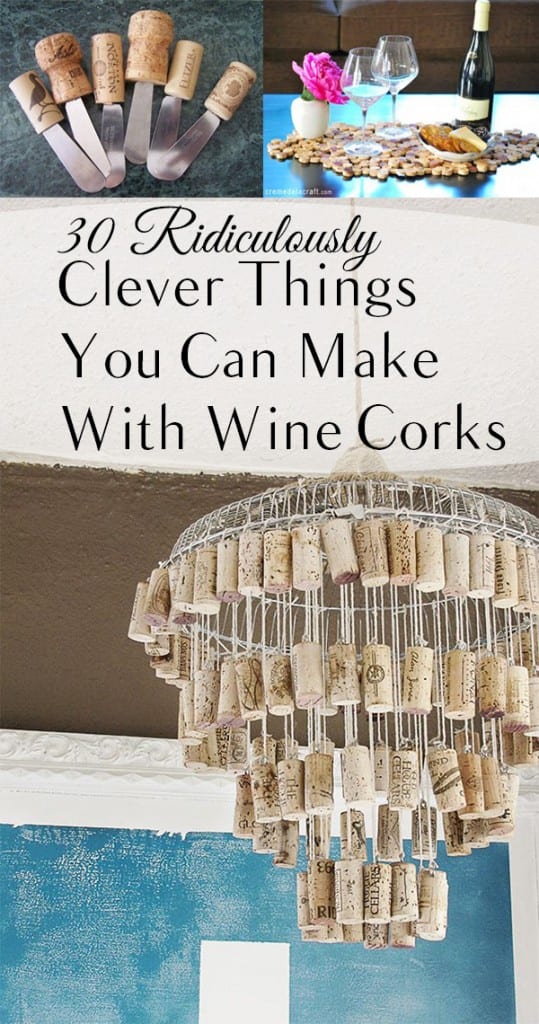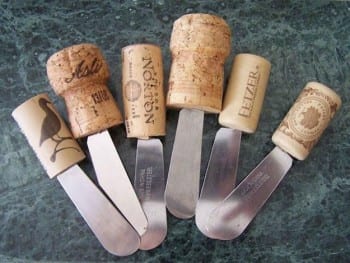 You can make cheese spreaders using wine corks. Cheese and wine are such a great combination that this is a brilliant idea for some mini spreaders.
You can make a bathmat using all wine corks. It looks so neat and feels great under your feet too.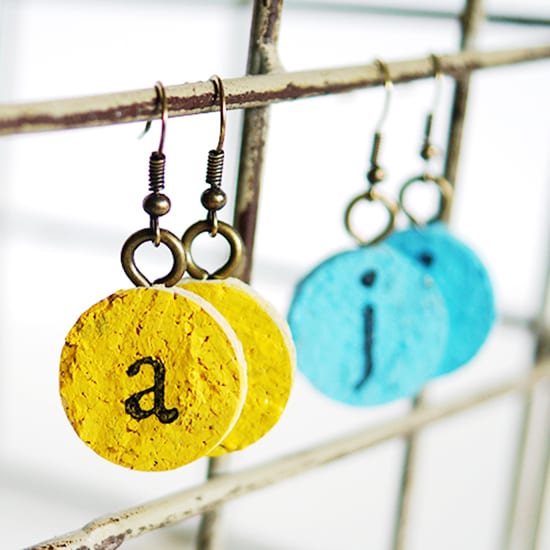 Make some cute letter earrings with wine corks. When you cut them, they make perfect circles.
You can also you wine corks to make knobs on a dresser. The cork is so easy to work with and it has a great shape for knobs.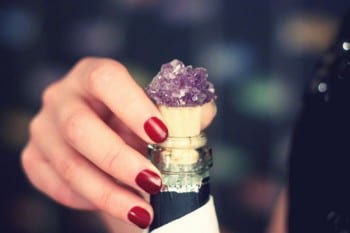 Make your own bottle topper out of wine cork. You can use it to preserve your wine or any bottled drink you want to keep fresh.
Make some wine cork vases to hold some flowers! You can stick wine corks together to make short vases or tall vases.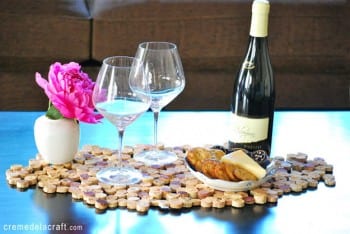 Make a nice placemat or table setting using wine corks. It can protect your table and also be a nice decor piece.
Make a cork board out of wine corks. With a cute frame around your corks, it will be a great addition to your home or office.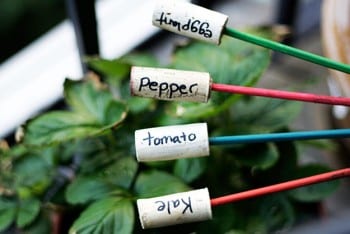 Wine corks are perfect for making garden markers! They are a nice size to write on, and are easy to stick some rods through.
You can also make little planters out of cork. If you dig out part of the center, you can add a little plant and even put a magnet on the back of the corks to attach them to your fridge or other area you'd like to add some green to.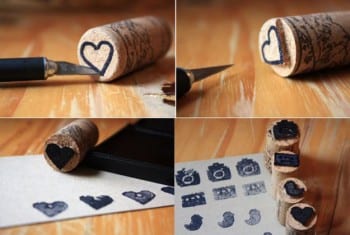 Use an Exacto knife to carve a design in your cork and make some homemade stamps! They are easy to make and could even be a cute gift.
Make some ornaments from wine corks! Keep them plain if you want a wine themed tree or paint on a design, like a snowman for a more traditional Christmas feel.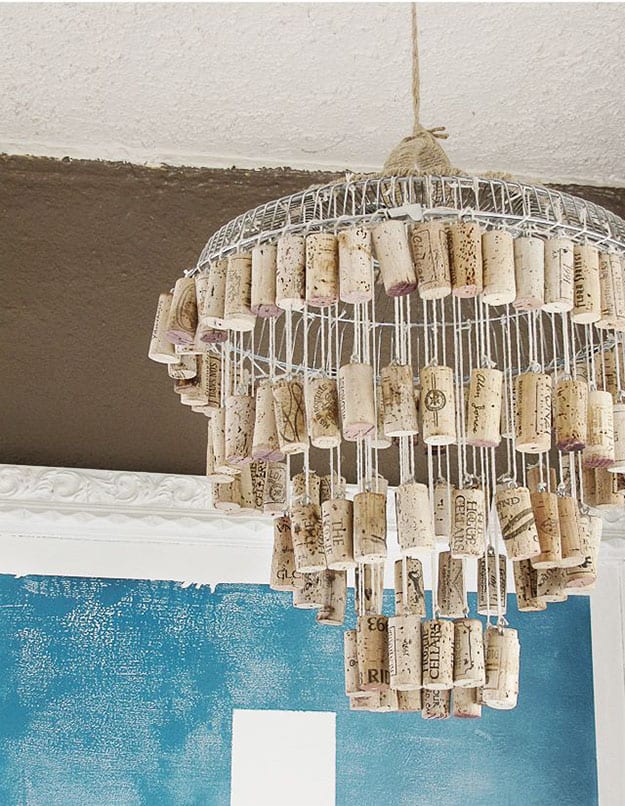 Make a chandelier from lots of wine corks and some string hanging from your base. You can add some depth like this one has if you make lots of layers.
Napkin holders can sometimes be really expensive. Instead of going out to buy some, just make them with wine corks. There are so many different designs you can do too if you get creative.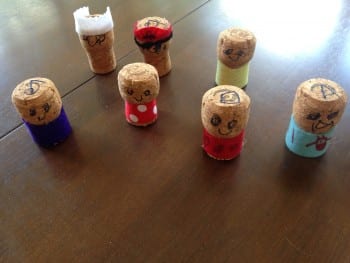 These wine people are fun toys for kids to play with. You can even let them draw the faces and help make them as a fun craft project.
Make a bird house out of wine corks! They look great outdoors and are so much fun to make. You can make them in all different sizes too.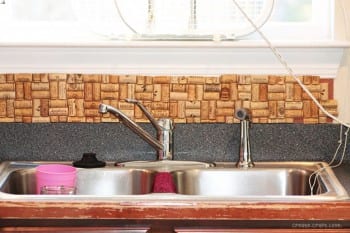 Instead of paying for expensive kitchen backsplash, make your own from some wine corks. You can arrange them in all different directions and make any kind of pattern you'd like.
Make a jewelry holder from wine corks. Just find a long piece of wood and hot glue the wine corks onto it so that they stick out like knobs. You can even paint them so that they don't look like corks and then hang necklaces and bracelets from them.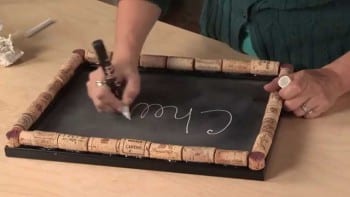 Make a cute sign from chalk board and wine corks. You can leave messages for people, put a cute saying on it for decor, or even put a picture inside to make it look like a picture frame.
Use wine corks to make a hot pad. You can put any pots or pans on it because the cork can withstand the heat and it will protect your table or countertop.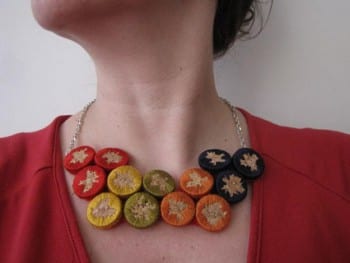 Make this necklace from wine cork, thread, and a chain. You can use any colors you like and would also make a great gift!
Make a monogram letter out of wine corks. You can get creative with the way you arrange the corks to make the letter look like it has a fancy font.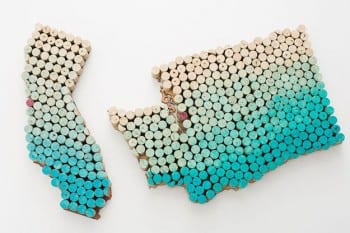 Make some decor with wine corks by placing them in your state outline. You can even paint them if you'd like! Paint one of the corks a different color and place it in the location of the city that you are from for a personalized touch.
Cut off the tips of pine tree branches and then stick them in corks to look like little mini trees. These make such cute decorations.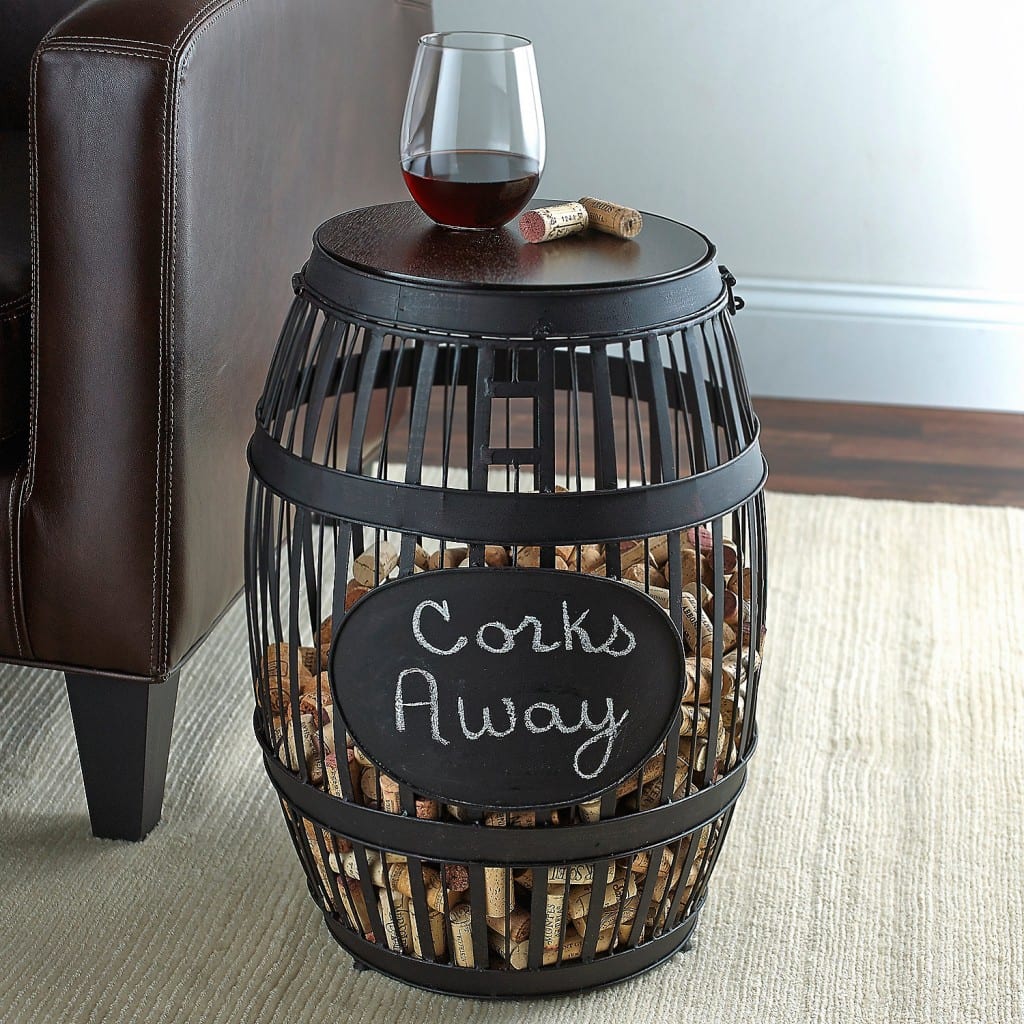 Find a barrel or crate of some sort to make a side table that you can use to keep your wine corks. This makes a really cute decoration and will help you save your corks to make lots of these other fun ideas.
Carve out part of the inside of your corks to make little pencil holders. You can also stick magnets on the back of these to keep them together in one place.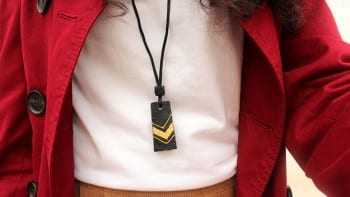 Would you ever believe this necklace is make out of a wine cork? You can cut your cork in almost any shape you would like, paint it, and attach some string to make a cute necklace.
Make a kids snake toy by cutting up a bunch of cork. You can use lots of small pieces and string them all together really long to make a fun and flexible snake.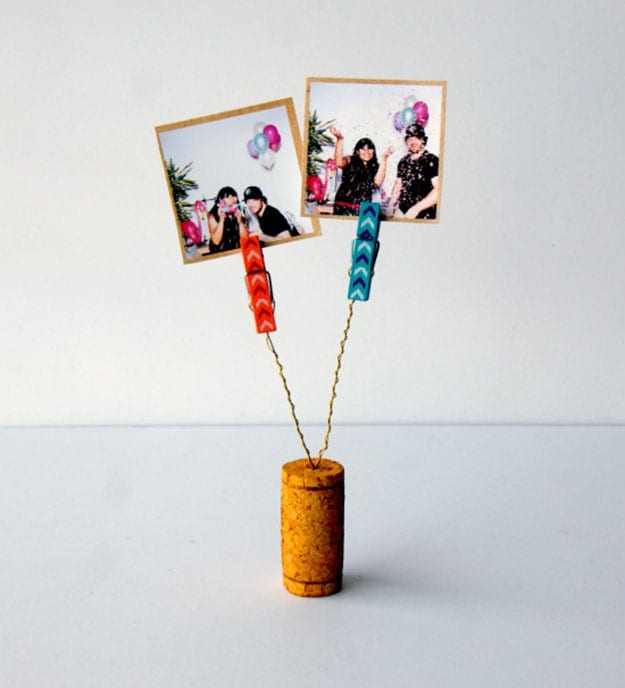 This cork with wire and cute clothespins is SO easy to assemble. You can hang some cute photos from it and make it look extra fancy by using colored paper as borders around your pictures.
Make some sail boats for your kids by putting corks together with rubber bands. You can even add a cute sail with craft paper. The boats will float on water and the kids can all race each other.