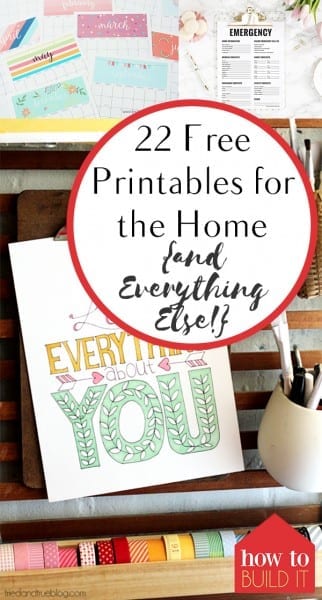 Printables can do a lot for you: help you better organize and decorate your home, help keep you focused, more motivated and increase your productivity. They can also help you have more fun with the kids! Here are 22 of my favorite free printables for the home, and everything else!
1.Sometimes you just need a reminder to enjoy this ride called life. Get this free printable from
I Rock So What
.
2. Whatever it is, don't be afraid to just begin from Burlap and Blue.
3. Welcome baby at home with this printable from Eighteen Twenty Five, but first display it at mama's first baby shower.
4. Show you care with this free coloring page from Tried and True Blog. You can customize to your own liking.
5. Make an adorable bunting with this free compliment bunting printable from How About Orange.
6. Jazz up the laundry room with free laundry room subway art. You might make laundry more fun! From Simple Scrapper.
7. Aren't these kitchen printables so cute?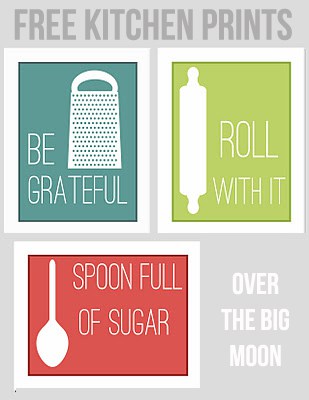 8. Red and Honey has awesome motivational free wallpapers for your iPhone, iPad, laptop or desktop.
9. Still need a wall calendar? My phone won't ever replace mine! Here's a cute one from Short Stop Designs.
10. Maybe you'd love a desk calendar that you can customize with your own photos? Check out this one from It's Always Autumn.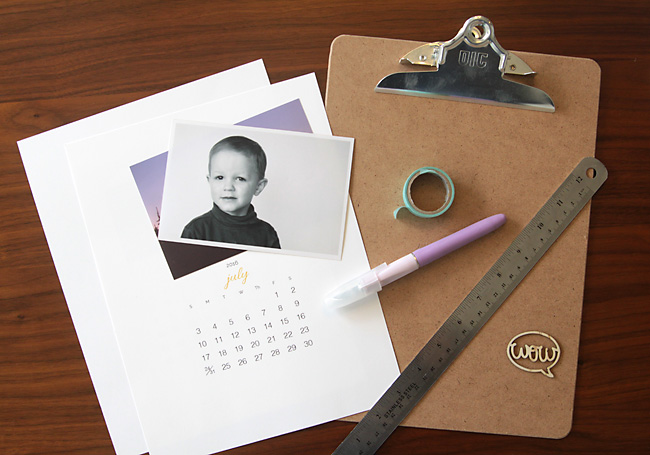 11. Get help making and keeping goals with a free goal setting workbook from Living Well Spending Less.
12. Introduce your kids to great artists with these famous works of art coloring pages. Yep, they're free!
13. Over at Hey Donna, get these free printable quick cleaning cards, one for every day of the week. I love these because you can look at them, or hand one to the kids, and not feel overwhelmed.
14. Plan weekly menus more efficiently with free menu and grocery planners from My Humble Kitchen.
15. Help the kids keep their toys in the right bins with these cute toy bin labels. Even little kids can see clearly what goes where.
16. Be more organized in an emergency. We could all use this!
17. This conversion chart for the kitchen is not only cute, but informational. It would come in especially handy for budding cooks when Mom isn't there to ask.
18. Blue mason jars are so pretty, you can now hang them on your walls too. For free! Find the printable at Redfly Creations.
19. Chalkboard art is popular, and here you'll find free printables for the kitchen complete with witty sayings.
20. Here's a unique idea: bedtime story shadow puppets to up your bedtime storytelling game.
21. Make your next zoo trip with the kids more fun and educational with free zoo scavenger hunt printables.
22. Remember playing with paper dolls as a kid? These printables from Tip Junkie are even cuter than I remember!