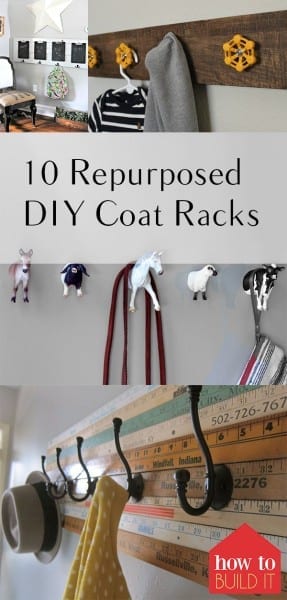 Coat racks are one of those awesome home decor pieces that you don't realize how useful they are, until you don't have one! Is the entryway of your home beginning to look totally cluttered and extremely unmanageable? Hey, mine too! Instead of shuffling around piles of coats, jackets, and who knows what else, create a DIY coat rack instead! Here are 10 ways to put old household items to a new use as a coat rack!
Looking for a way to repurpose old yard sticks? Be Home Soon has an easy tutorial that shows you how to do just that. Vintage rulers create a really awesome look!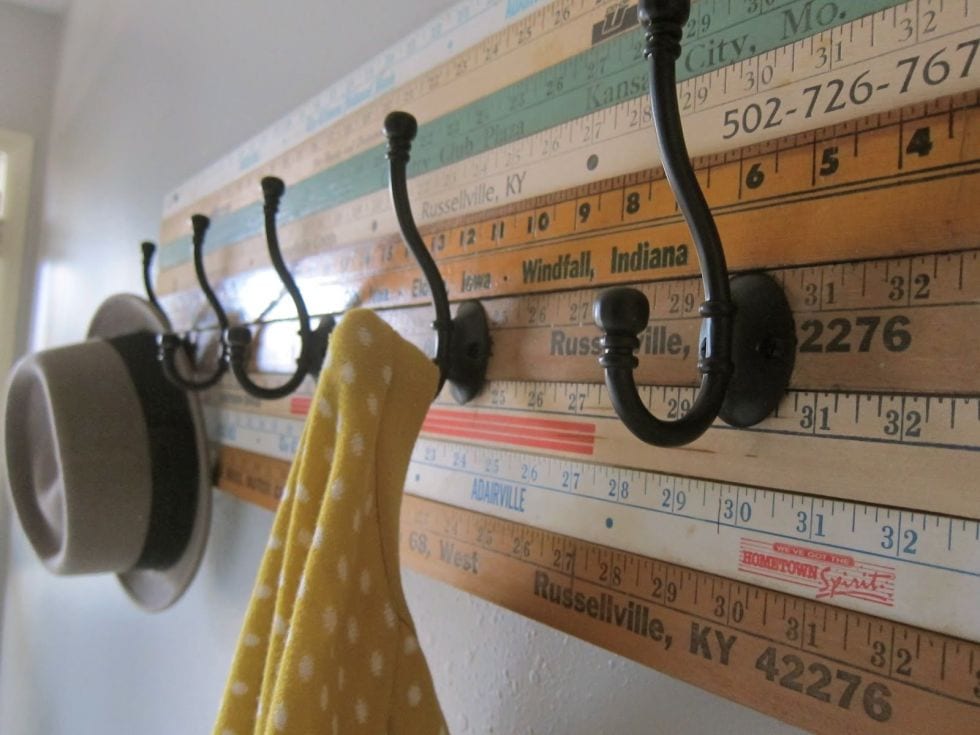 Incorporate an industrial vibe in your home with this creation from The Sweet Survival Blog. The bright yellow wheels contrast the dark stained wood perfectly!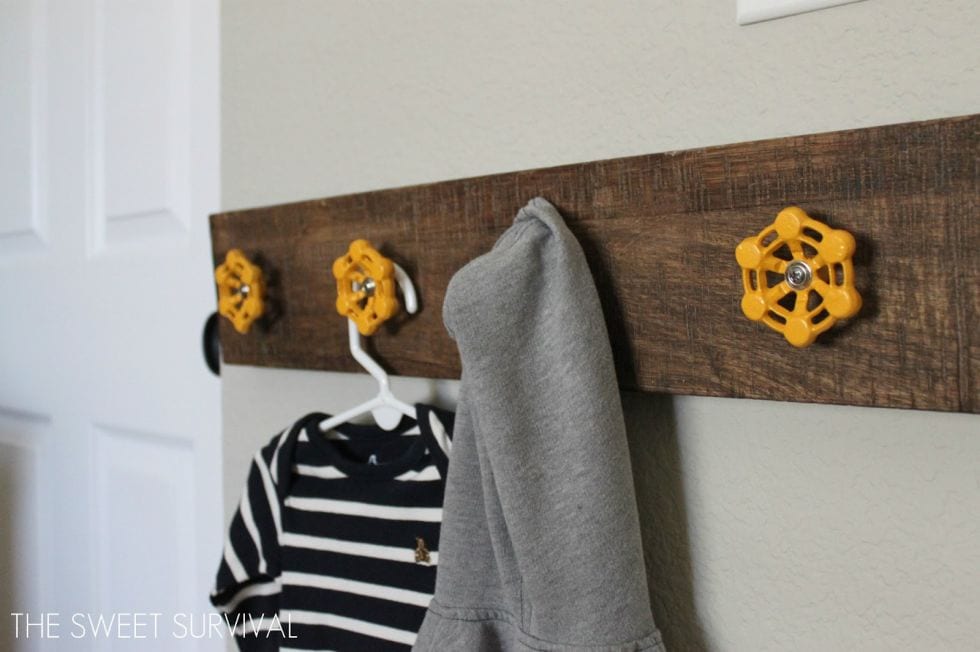 Mount an unused deadbolt to a piece of scrap wood. Turn it into a coat rack and you have a place to put your keys, and your coat! Tutorial from Kara Paslay Designs.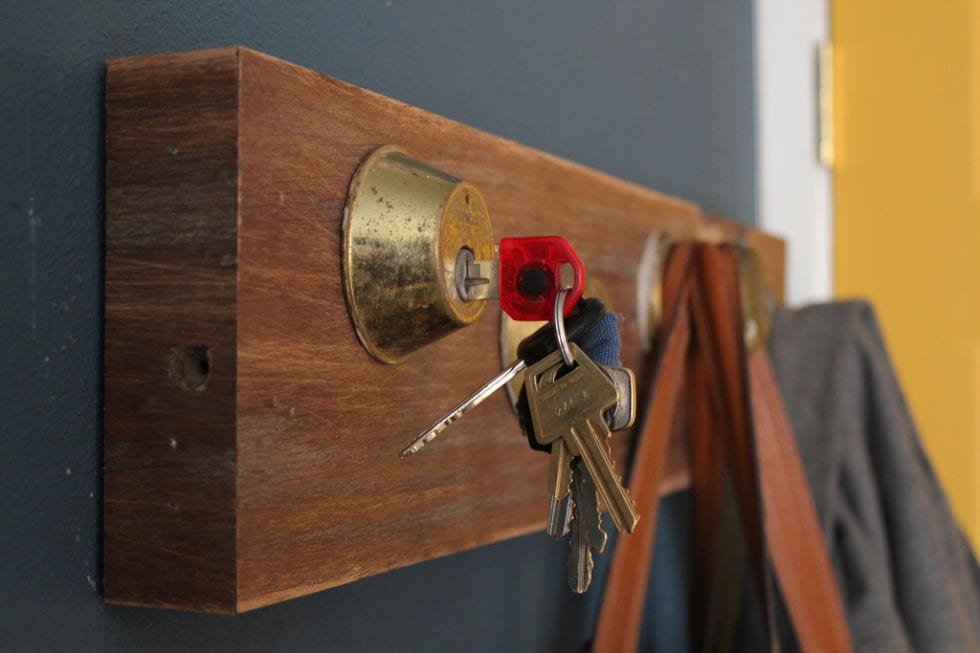 An old shutter is all you need to create this vintage coat rack from The Charlotte Cottage.  Time to put your weathering furniture skills to good use!
Keeping your kids' belongings organized is a sure fire way to get them up, ready, and out the door in no time at all. See how to make this for yourself at The Painted Home.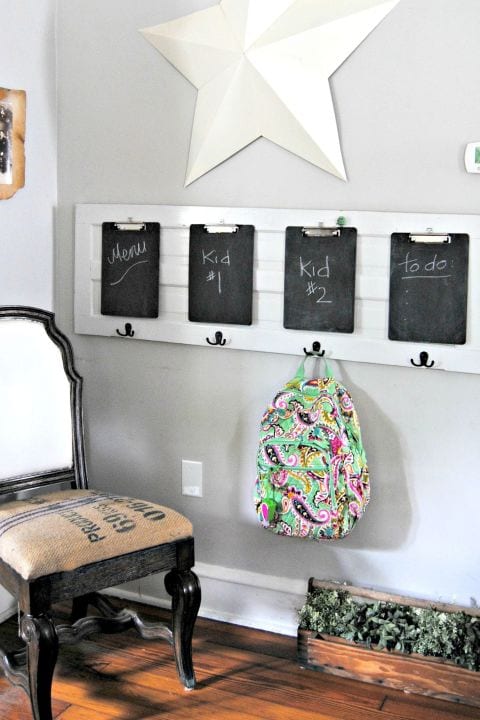 These coat hooks were made from old spoons. Seriously! What a great way to put all of your old and unused silverware to good use! Tutorial from The Wood Grain Cottage.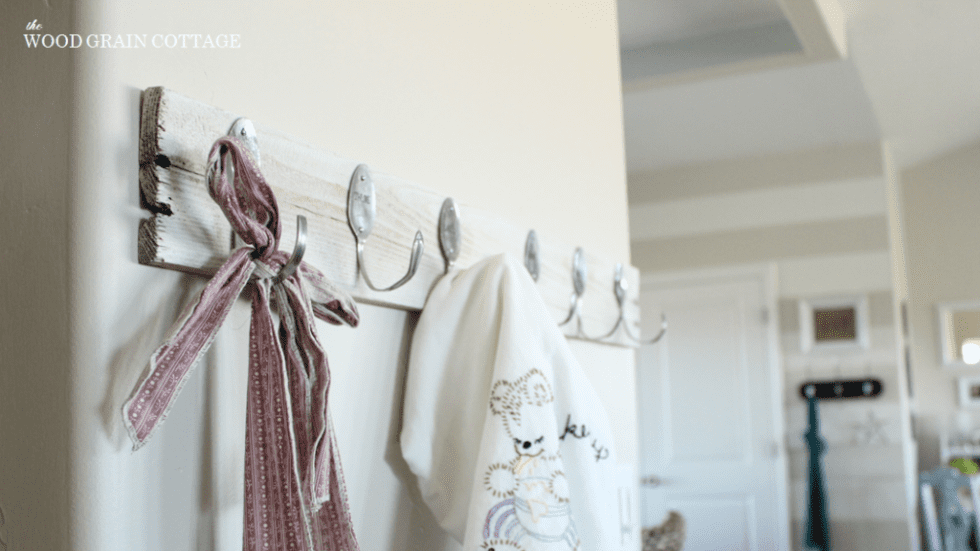 Cut a set of plastic animals in half (we can ignore how gory this is) and mount them to the wall for quick and easy coat hooks. Or, if cutting these poor animals in half is too much for you, you can purchase them "pre cut" from this Etsy shop.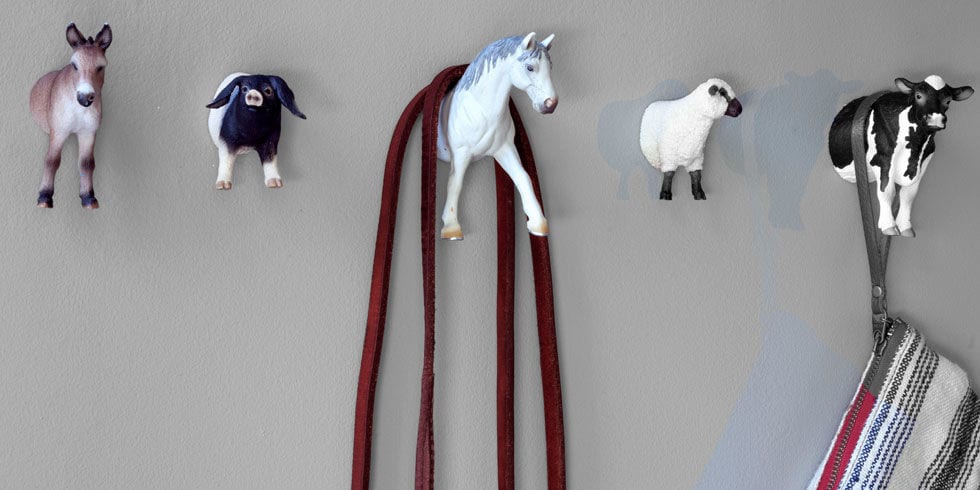 Do you hate bringing your soaking wet belongings inside your nice, dry home? I can relate! Use this tutorial from Creatively Living Blog to make your own outdoor coat hook out of vintage glass. I love how shabby chic this looks!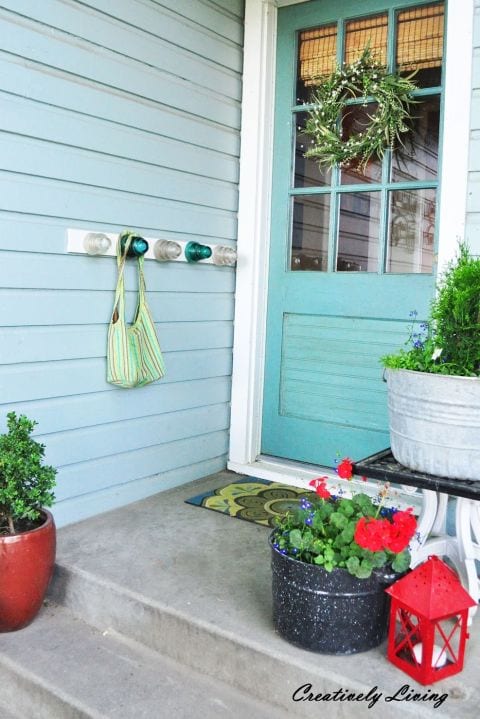 Do you love rustic home decor? Try making this adorable repurposed branch coat rack from Steven and Chris.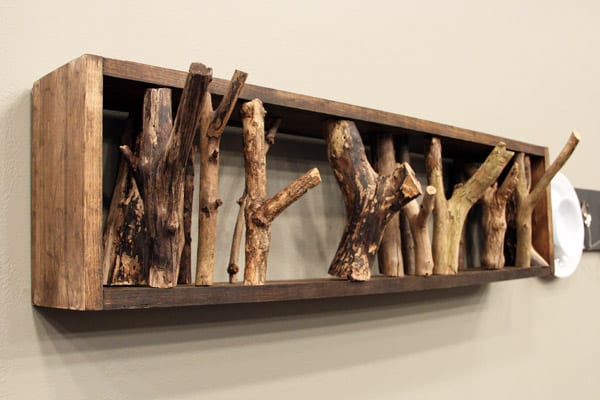 Woah, woah woah! Vintage Rose Brocante is the genius behind this vintage-dish repurpose. Swoon!