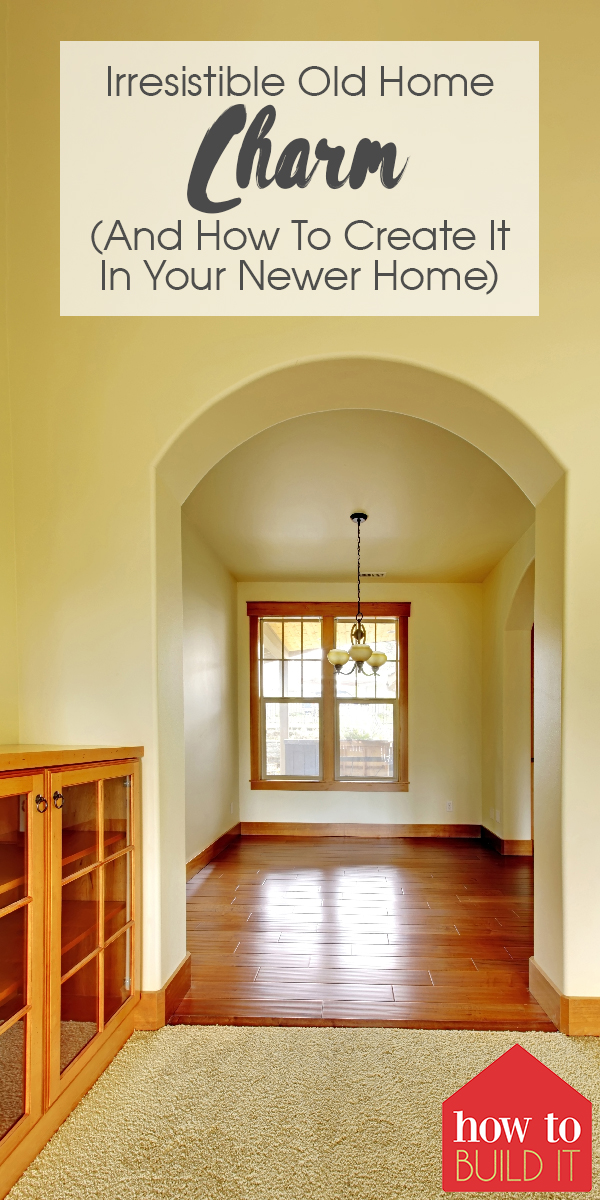 When my husband and I were looking for our first house, I really wanted something with a little old home charm. Something with arched entryways and elaborate crown molding. Maybe even the original hardwood floors! Unfortunately, all of the homes we looked at required too much demo to make them livable, so we settled on a newer home. Not to worry, though, with these tips and tricks I was able to bring some classic old house charm into my newer home. I love how everything turned out!
Old Home Charm Ideas
Crown Molding
Crown molding is classic in old homes! Not only does molding like this make any home look a little more elegant, but I think it looks more charming, as well. If I can see correctly, it looks like this house also has some great red brickwork out front! Red brick is timeless and durable. Utilize it if you can!