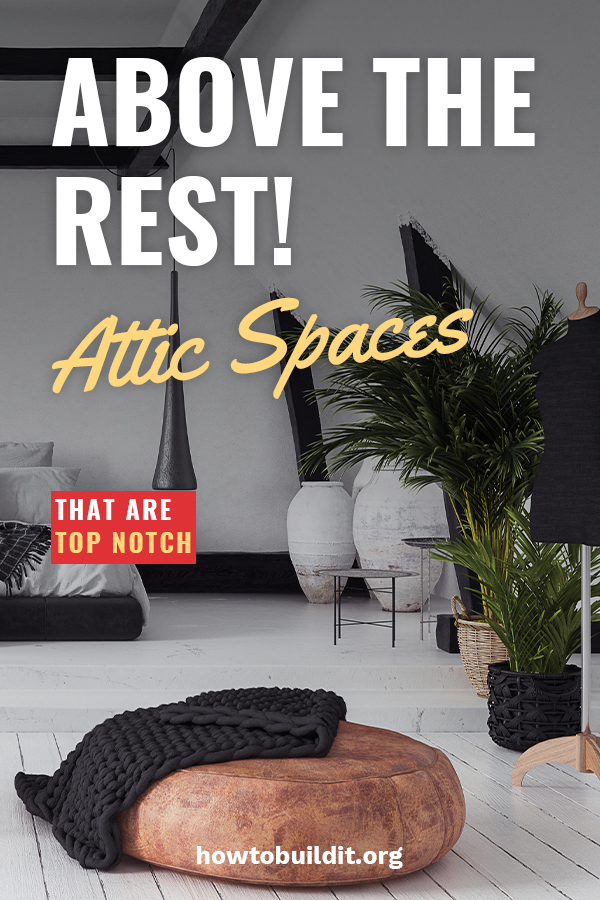 We've never really utilized our attic space, except as a place for storage. Last weekend, I went to work decluttering our attic space, and we got rid of a TON. My husband created a storage shelf for the boxes we just couldn't get rid of. Now, our attic is a completely open room and the options are endless. If only we could decide what to do with our attic! Take a look at a few of our favorite ideas below.
An Attic Library
I could spend hours on that couch tucked away with a good read! Imagine how relaxing it would be to watch (and listen!) to the rainfall through the skylights. Not only that, but the skylights bring in tons of extra light! At last, the perfect place for a book collection.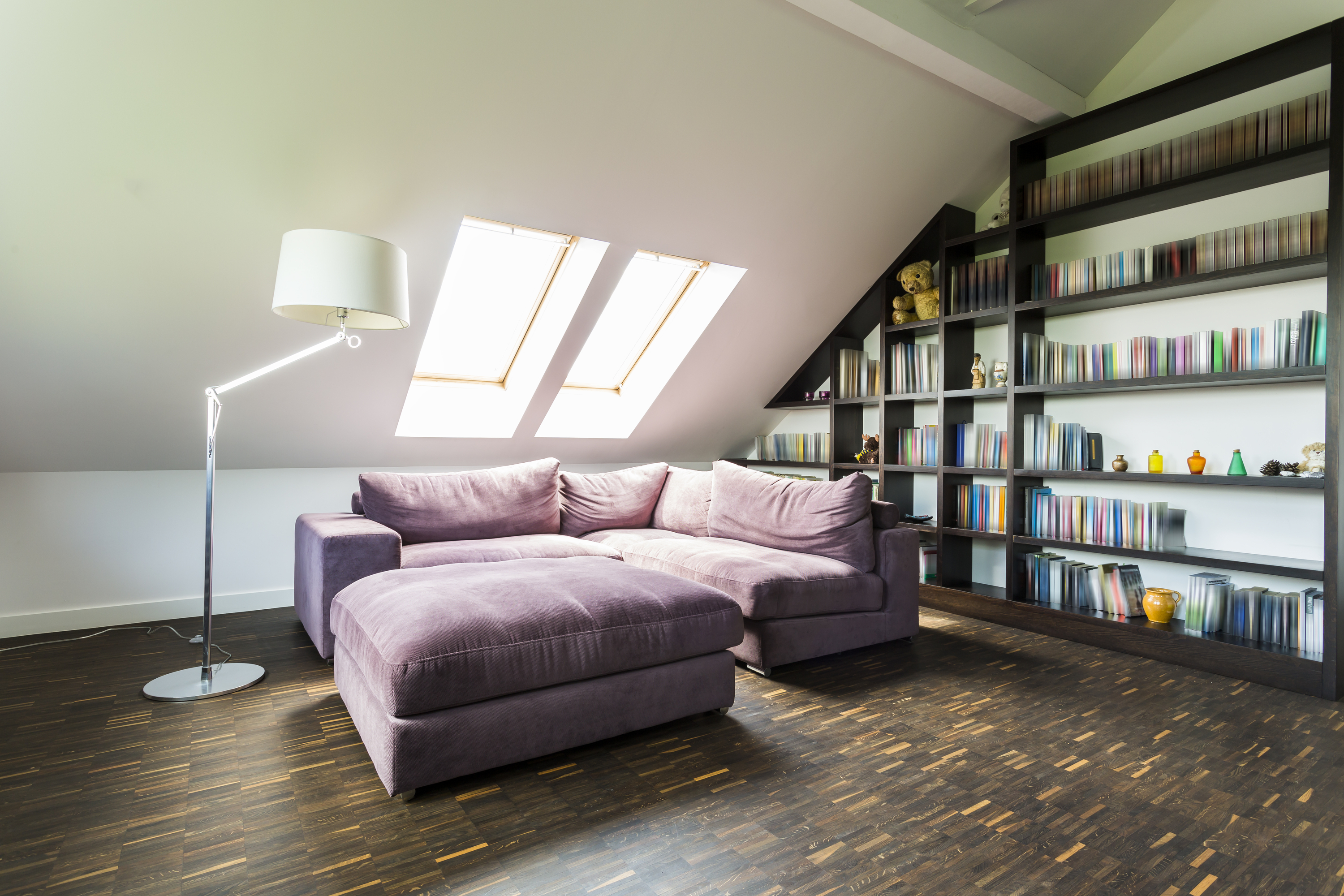 Another Bedroom
Dreaming of a comfortable place for guests to stay? As long as it's properly heated and cooled, why not the attic? The homeowners below turned this attic into the ultimate retreat. I'm practically drooling over those wooden beams. And the tiling in the bathroom gives the space a bit of a southwestern vibe. I like!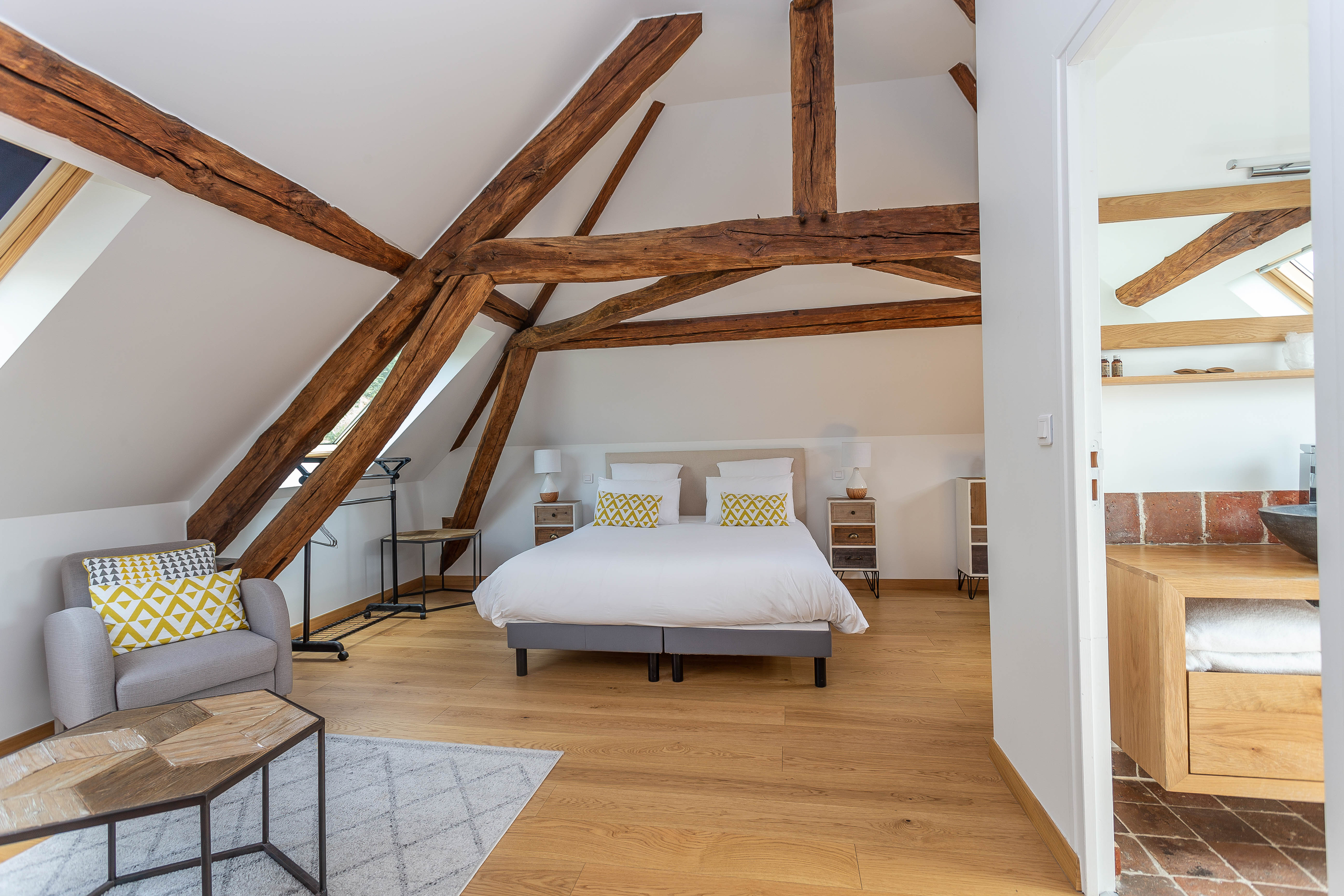 Or…A Better Bedroom For Yourself
Hey, I don't judge! I'd love a space like this that I could get away to after my kids move out. The bright white walls make the space look miles bigger than it really is. And I always love the dark contrast of live plants, don't you? I just want to hide in those duvets and throw pillows! Maybe take a nap or two in that swing chair, too?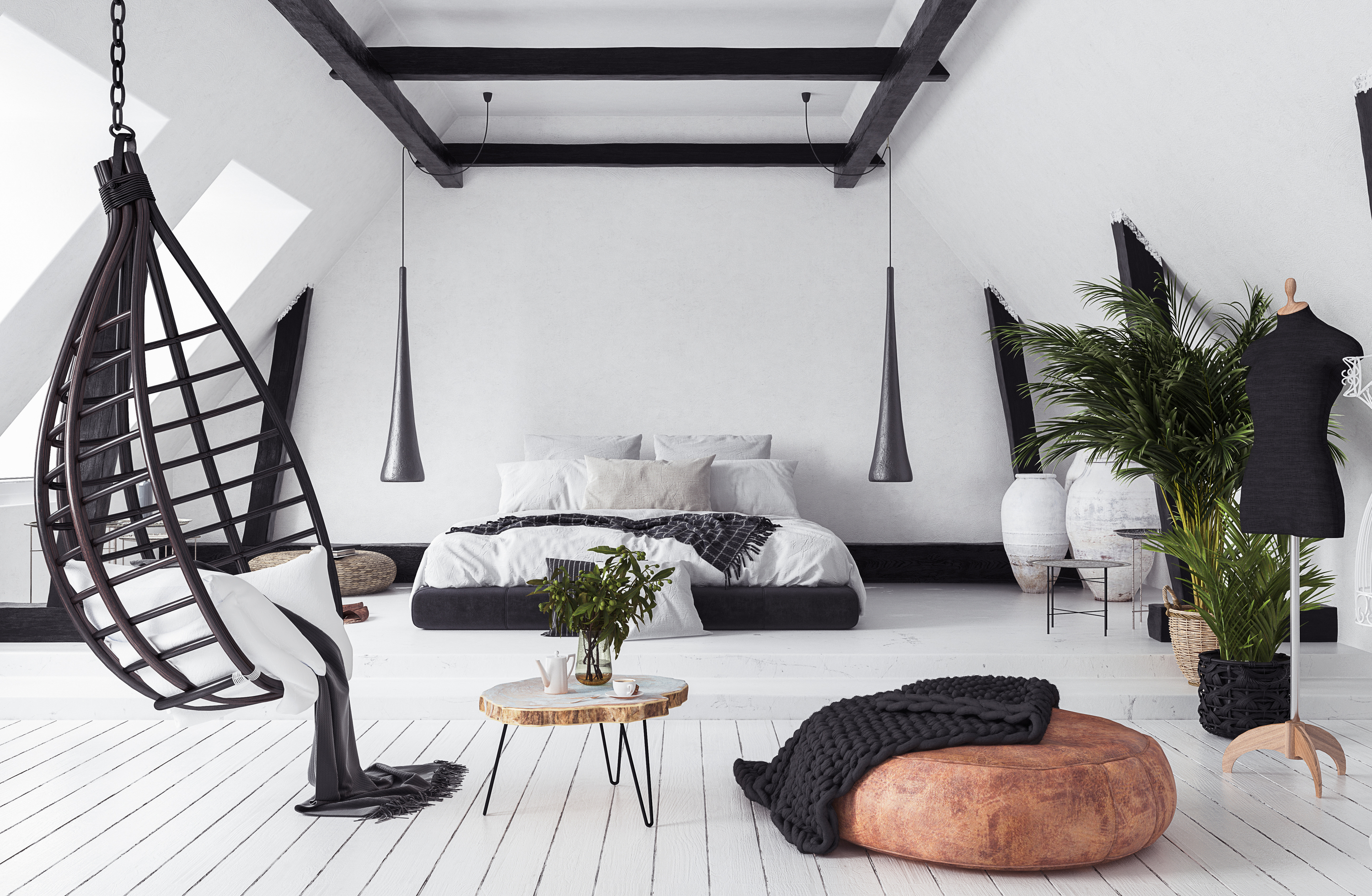 A Second Living Space
Now, I'm not sure that installing a working fireplace in an attic is the best idea…but this idea makes the risk seem a little worth it. Bright, open, and airy, a second space like this in your attic (or even a basement, if done right) could work as a cool Airbnb. It's a great way to make extra money. And even if you don't decide to rent it out, upgrades like the one below make it somewhere fun to hang out.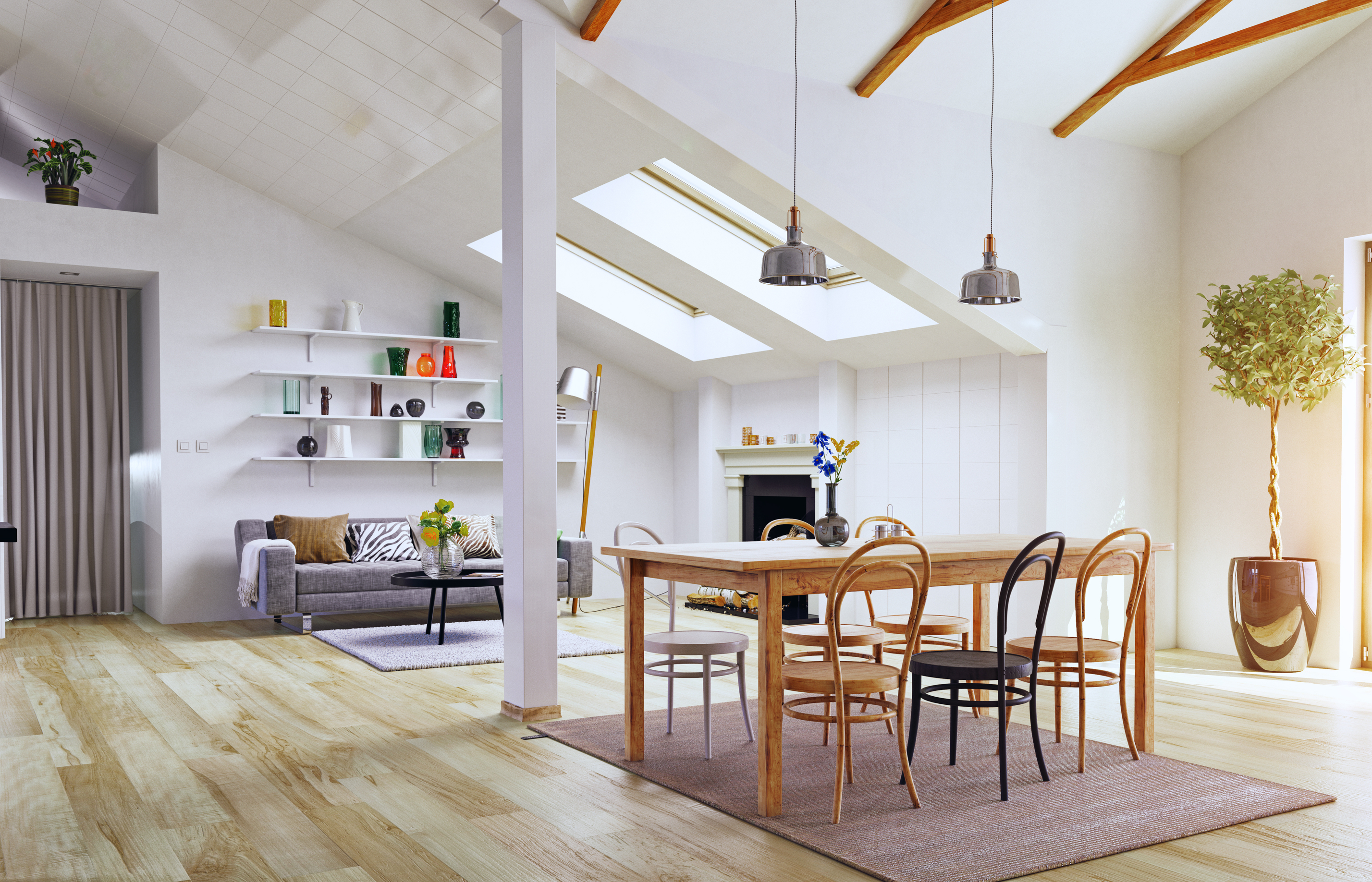 A Work Space
Coming from someone who's home office is a bit too trafficked, something like this would be awesome. The attic makes a terrific work space because it's nice, secluded, and out of the way in most homes. I'm dreaming of all the work I could get done up here! Complete with a textured floor that's rad, and some desks from IKEA, this turned into the most amazing space. Adorable!