I'm a firm believer in the whole color affects mood thing. I truly think that painting rooms of your home certain colors reflect how you feel while spending time in them. For example, blue and grey hues ALWAYS make me feel calm and relaxed, while bright yellows and oranges are sure to lift my spirits when I'm in a bad mood. It's totally possible to "paint happiness" in your home. Just try these colors.
Tiffany Blue
There's seldom a time when seeing a shade of Tiffany Blue wouldn't make someone happy. Whether it be on a wall in your house…or in box form! Though blue isn't necessarily thought of as a "warm" or a "happy" color, the right shade can make all the difference. The bright blue of the accent wall here reminds me of Spring (and of diamonds, obviously) and the bright yellow pillows complete the space. This looks like the perfect vacation home…minus that poor dead plant!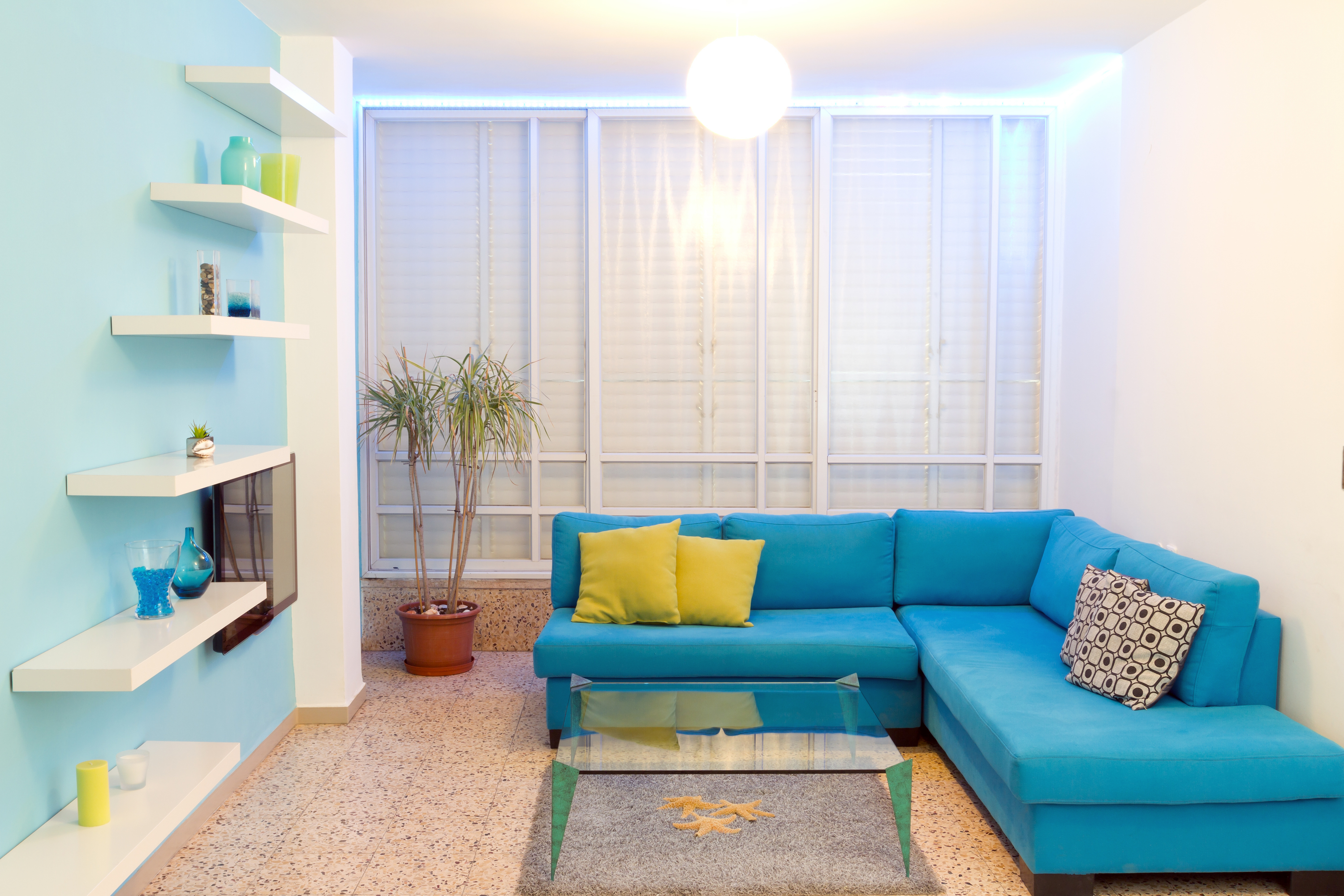 Bright Yellow (Obviously!)
You knew a bright yellow shade would make it somewhere on this list! While the bright hue of the shade below might be a little intense for an entire room, it makes for a lovely accent wall. Imagine how energized and ready for the day you'd be if you came down to eat in a kitchen like this! I think the lemon tree adds to the allure as well, honestly. I'm dreaming of a Meyer lemon tree in my own home. One day, perhaps. This is a classic happy paint color!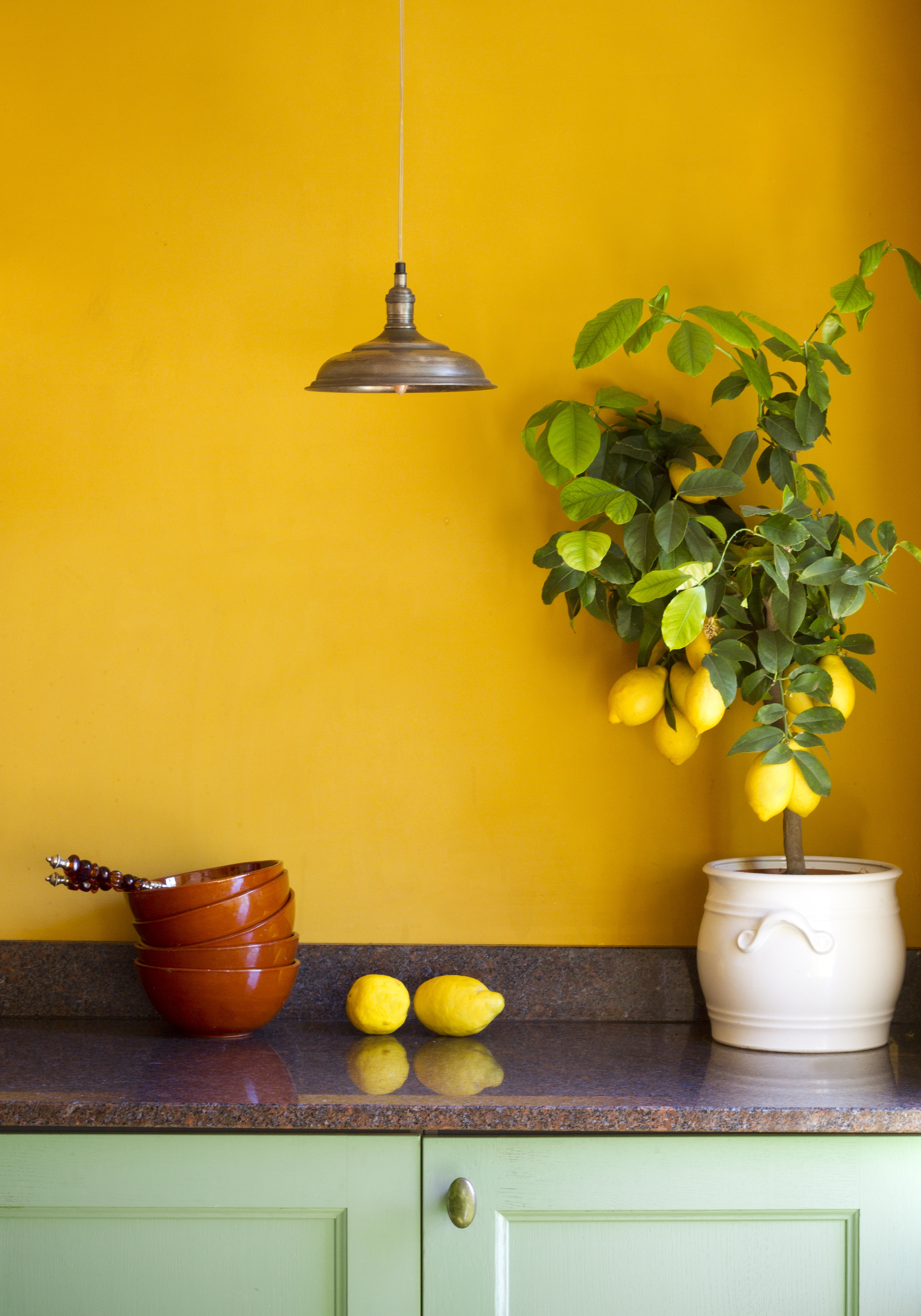 Dusty Pink
Reminiscent of Utah's desert sand, or maybe even a coral reef or two, this dusty pink is sure to cheer anyone up. While vibrant, the light pink isn't too overwhelming and does a fantastic job of showing off the space. Plus, how great do those green plants look with a gorgeous background like this? I'm in love with this sunset-esque shade and it thrills me just to look at it. Isn't this a gorgeous happy paint color?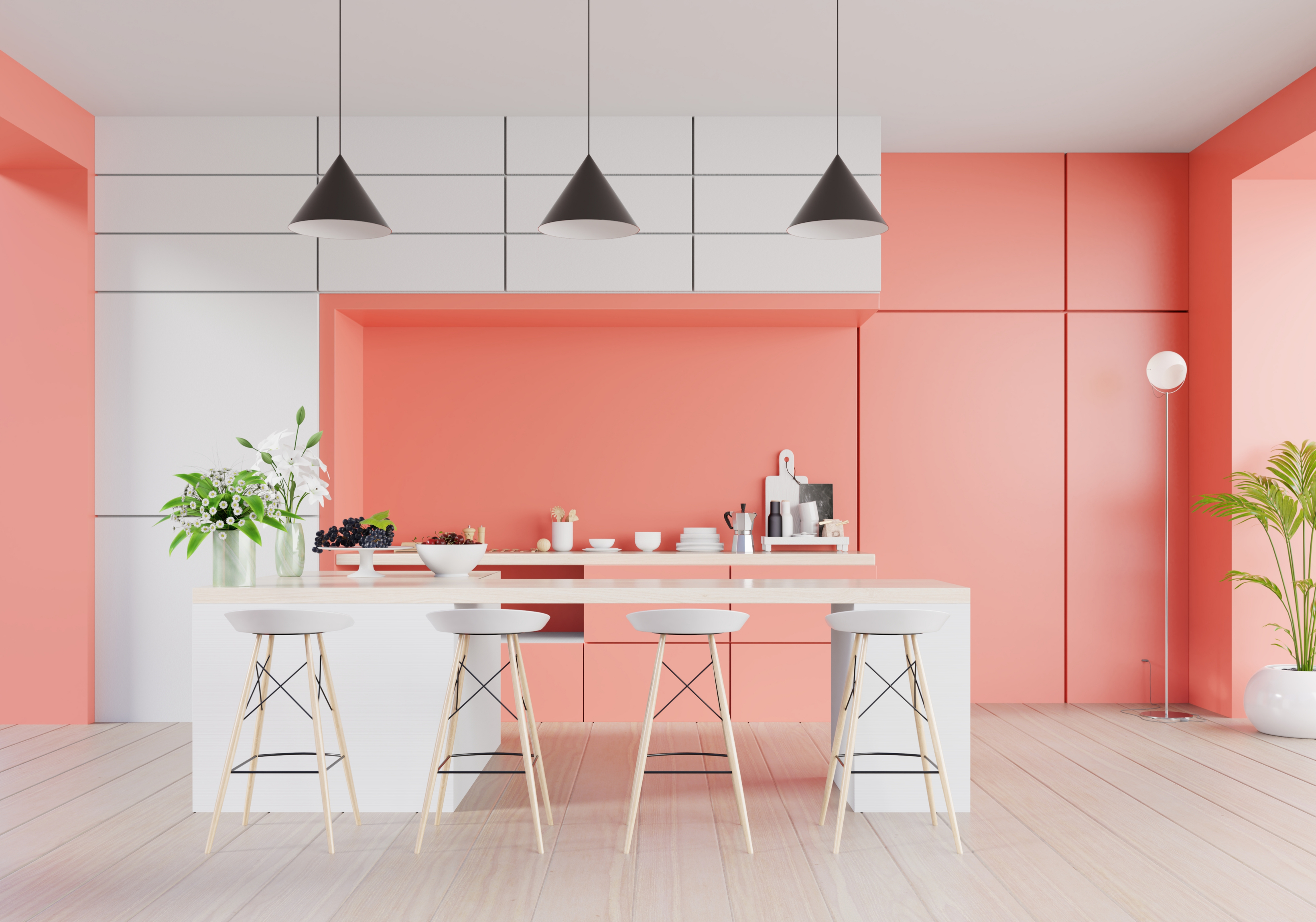 Orange
Make a statement with a dark, deep orange hue on the walls somewhere in your own home. You don't have to choose a shade quite as vibrant as this, but I love the outdoor-vibes of the one below. Orange is a happiness-inducing color, and a shade of it is actually one of 2019's colors of the year. Learn more about the color of the year here.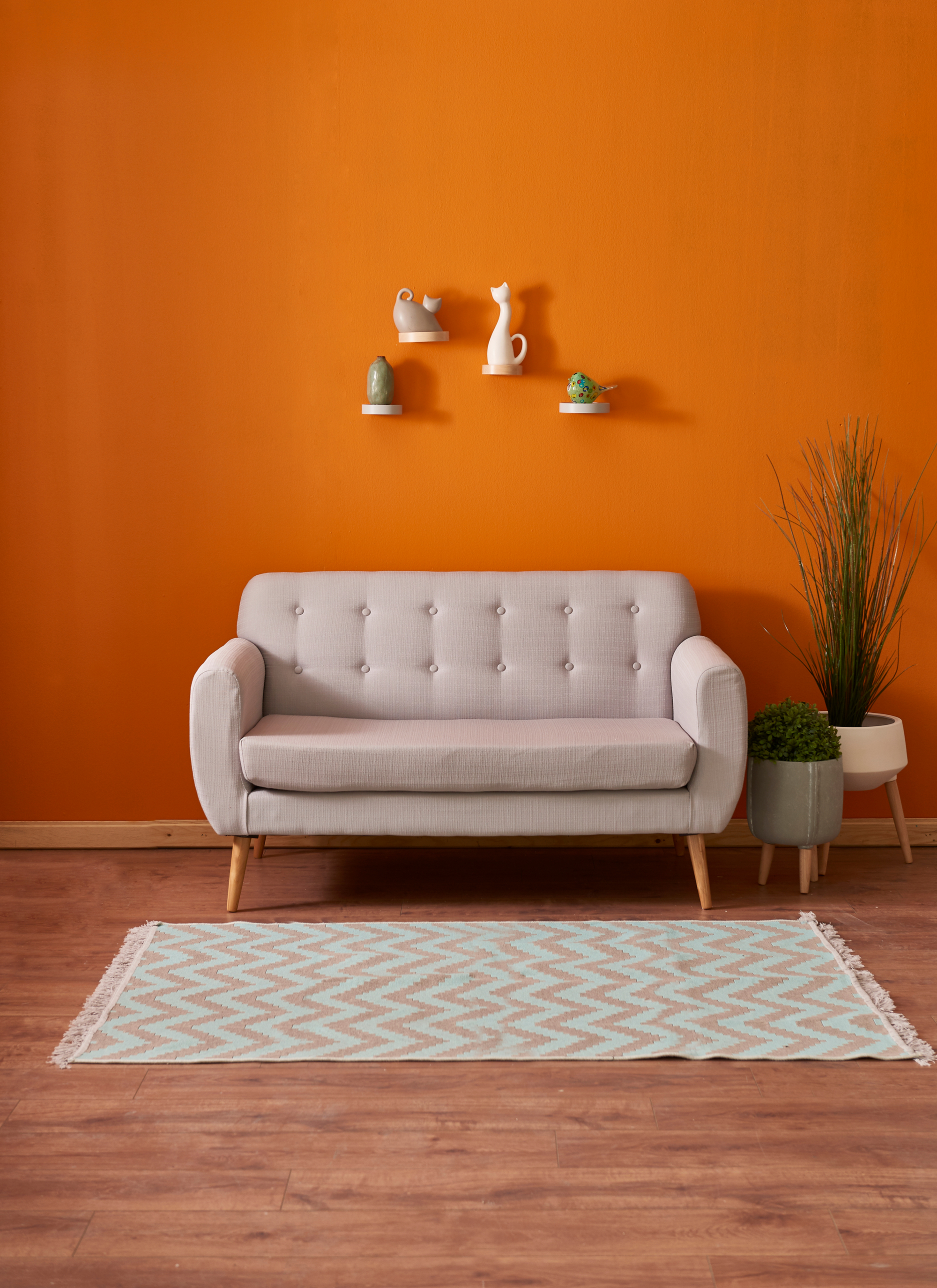 Or…All Of The Above!
Can't decide between these bright colors? Not to worry, why not just utilize them all? Okay, okay, an actual space like this might be a little chaotic, but I loved the idea of multicolored cabinets and walls. It's always a great idea to use all of the happy paint colors. The pink and the blue make for an excellent pairing, and the yellow ties the whole shebang together. I'm happier just looking at it!