My wooden deck is one of my favorite parts of my home. We've spent many a summer evening lounging on deck chairs, swatting away mosquitoes, enjoying the crisp summer-evening air. We built the deck when we moved into our home, ten years ago, and have since only painted it once! Painting a deck is just too intense for me to want to do it regularly. Fortunately, we used a killer kind of deck paint, and we haven't had to paint it since! Keep reading to see what I used for my project.
The Best Primers
As any DIY master knows, finding a good primer is necessary for the overall look of your finished project. Needless to say, don't skip the primer! For one of the best deck primers in the game, use Benjamin Moore Fresh Start Exterior. It's one of the fastest-dying primers that I have ever used, and it looks seriously great! In many cases, one coat of paint is all that is needed when priming your deck, and who doesn't like that?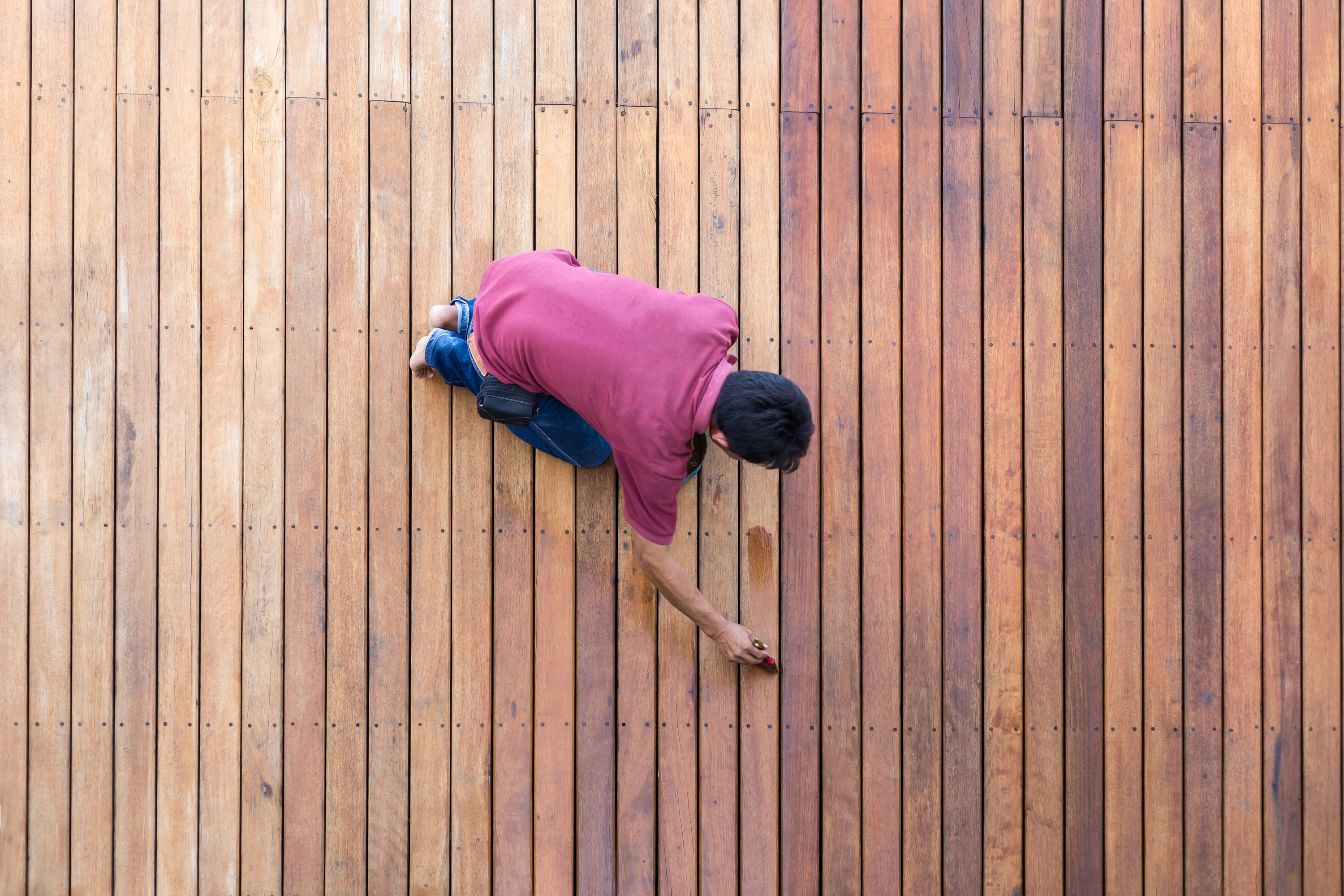 Best Acrylic Paint
For some reason, when I first bought my house, I was terrified of using acrylic paint. I'm not sure where my fear stemmed from, but I've worked hard to get over it! While I don't have acrylic paint on my own deck, my sister has it on hers and swears by the Anvil Deck-A-New paint available on Amazon for only $34.99 a gallon. This lovely stuff will revive even the most weather-worn woods out there, and it only takes a few coats. Only downside: it can take a while to dry.
The Best For Treated Wood
Repainting treated wood is tricky because you don't want to ruin the wood with a harsh brand of paint. We have a treated-wood swing set that needed to be repainted just last year and I cannot recommend Defy Extreme Wood Stain enough. The stain is totally environmentally friendly, and semi-transparent, leaving the beautiful wood grain exposed. Plus, a coat of this will help you fight off mildew! Perfect, right?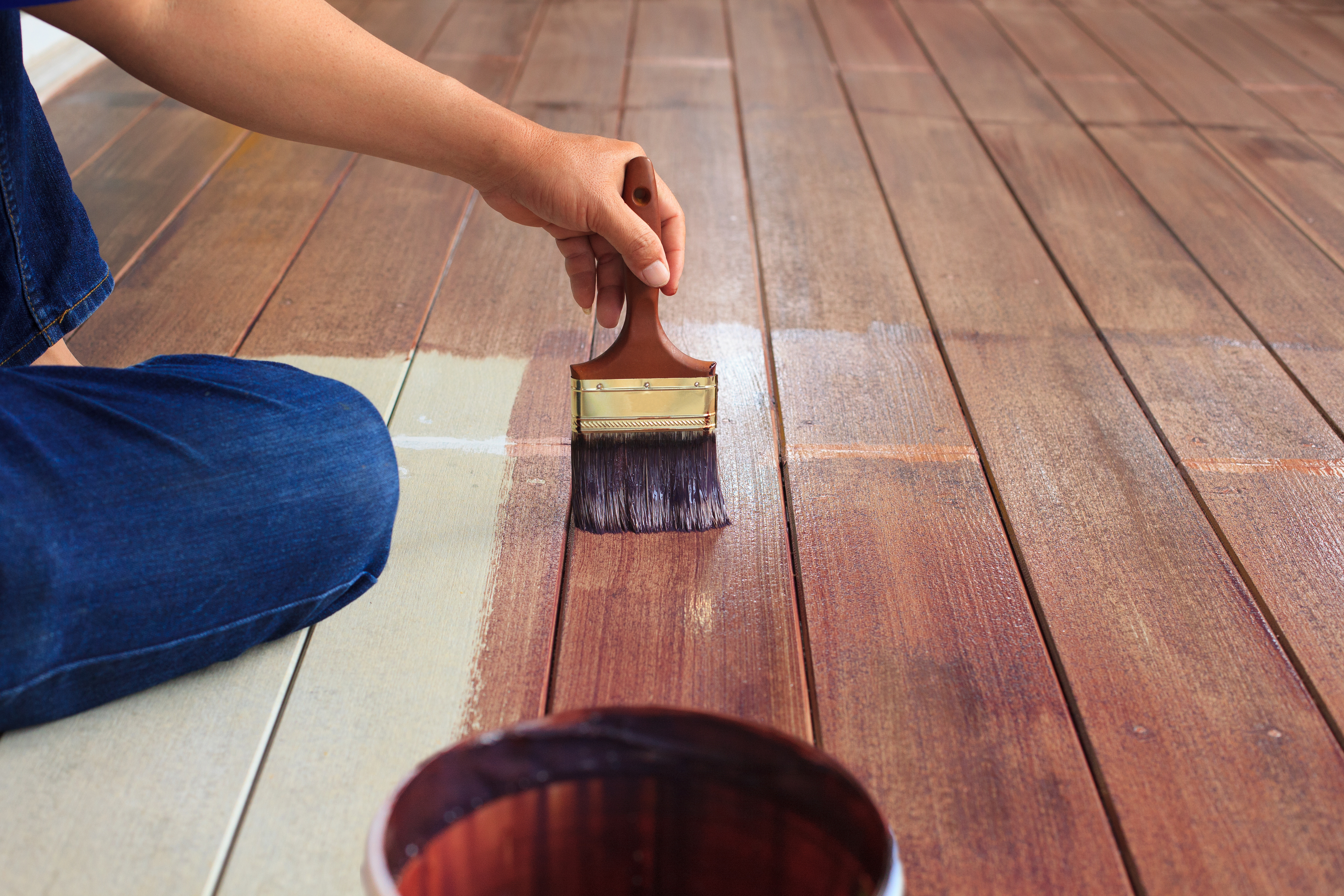 Best For Old Wood
Old wood is a different kind of beast to conquer when it comes to redoing your deck, so I recommend Behr Premium Deckover. This paint is also considered an acrylic, but some part of its chemical makeup makes it a better fit for old wood. Additionally, this paint variety is great for concealing any cracks or splinters in the wood. Really! A coat of this will make any splinter (up to 1/4 of an inch) vanish. Wahoo! This just brought new life to your old deck.
Best Sealant
Last but not least, you need a sealant to complete your paint job! A sealant helps to protect your wood, and keep the paint finish looking wonderful for years to come. We always use Thompsons Advanced Waterseal, and I'm convinced that this is the only reason we've gotten away with only painting our deck once. This stuff is seriously AMAZING.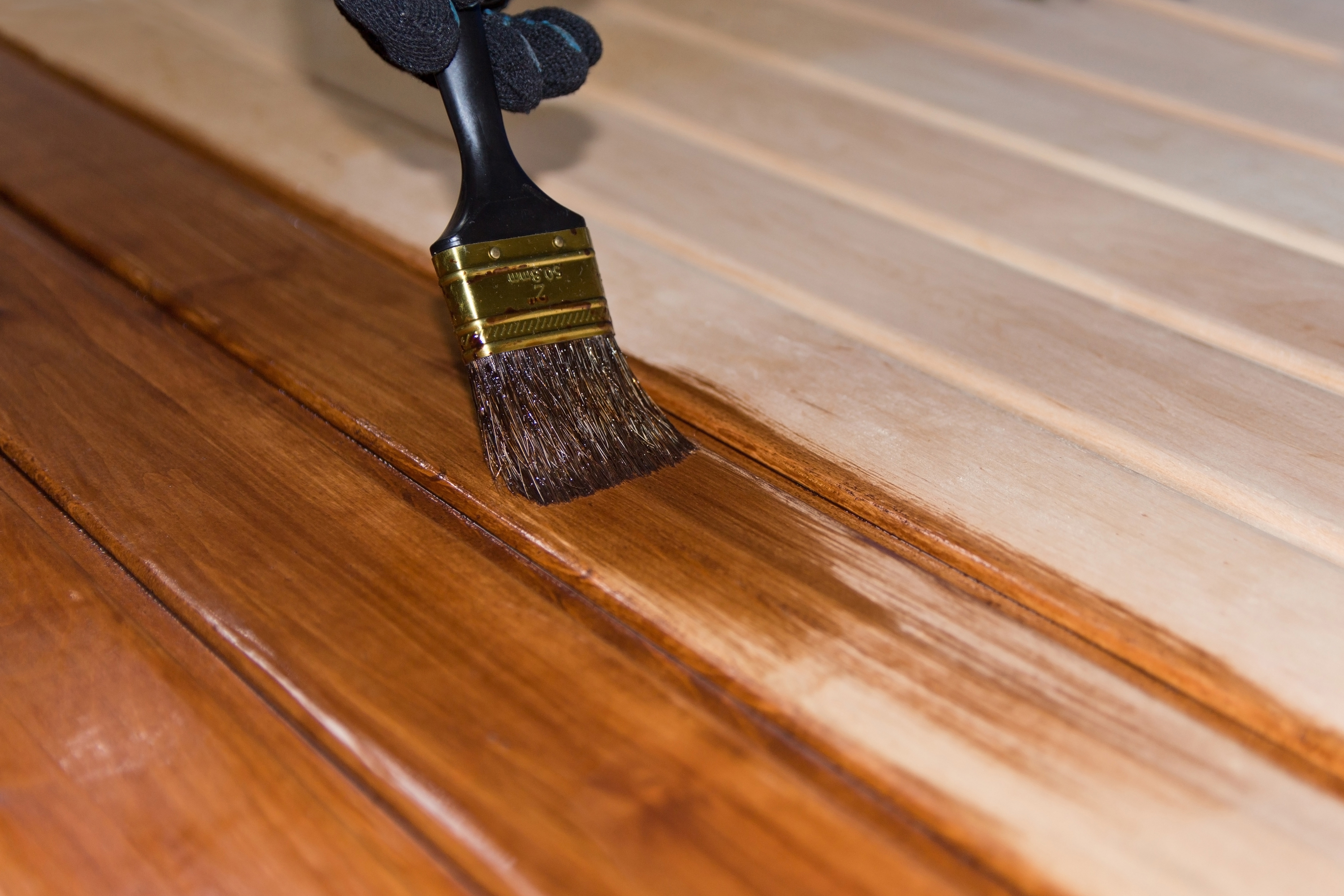 Check out my other painting tips and tricks here:
Paint Like a Pro With These Tips