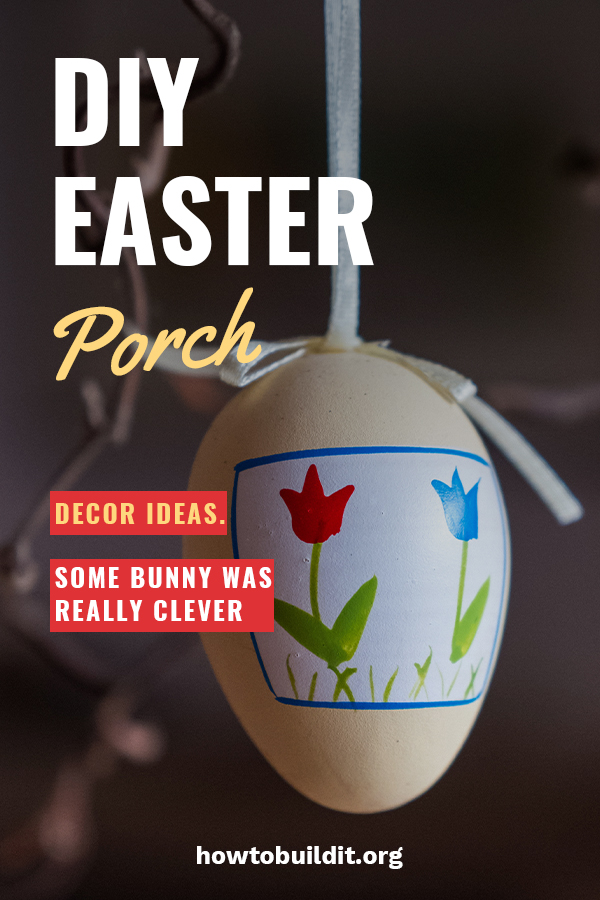 Easter weekend is almost exactly a month away and I've already started getting my house put together. I decorated my mantle yesterday, and I'm about to tackle my front porch today! I had several DIY Easter porch decor ideas that I really love, and now I just have to pick my favorite! See my full list of ideas below, and help me make my decision by commenting on this article!
DIY Easter Porch Decor Ideas
Easter Egg Tree
This idea is adorable AND perfect for any kind of Easter decor. You can create this at home, simply attach a foam cone to a terracotta pot. Purchase fake moss (found at Michaels!) and hot glue it to your foam cone. Attach fake Easter eggs (painted in the colors of your choice, of course) on a wooden spindle into the foam to complete the look. Place the tree near your front door, and make a matching one to complete the set. This is one of the best DIY Easter porch decor ideas. Image from Home BNC.