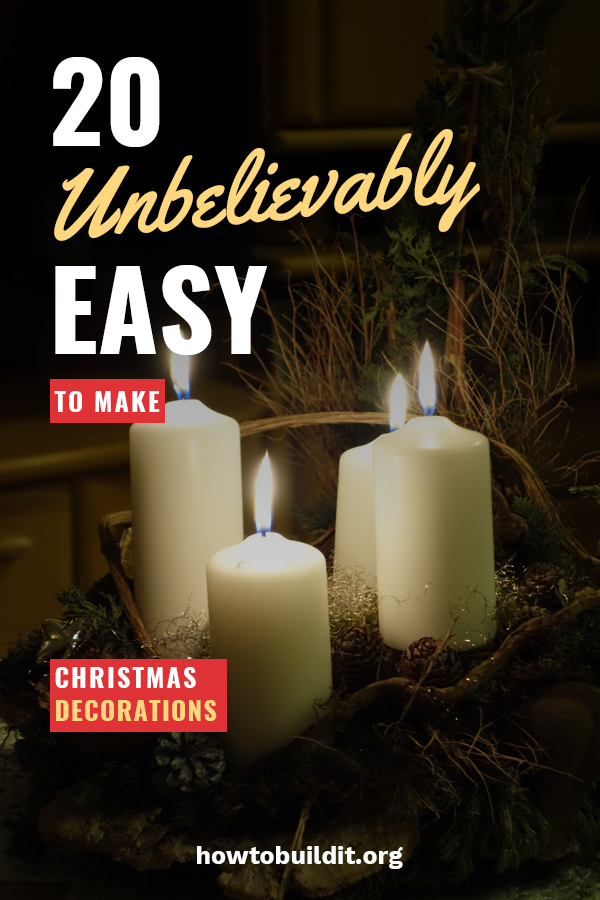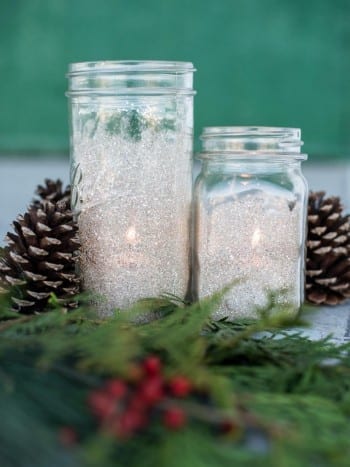 Turn old jars into a sparkly candle votive! Just use some glitter glue and tea lights.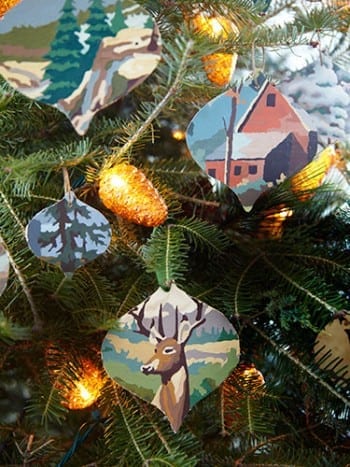 Get these great paint by number ornaments that you and your family can make together!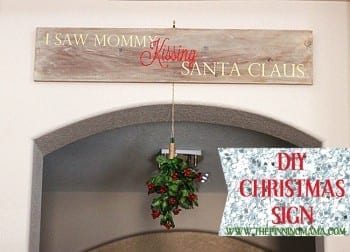 Make a Christmas sign that you can put up in or outside your home. And make as many as you want!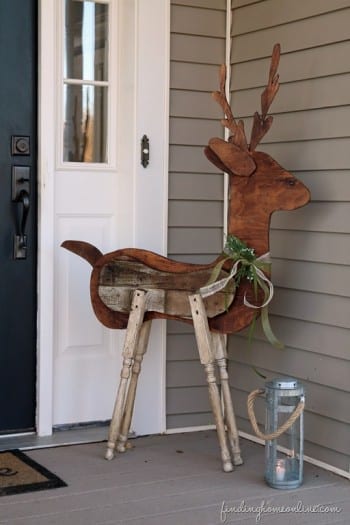 Turn some old pieces of wood into a flock of reindeer in your yard! You'll just have to cut them a bit to get the right shapes, but it looks fun!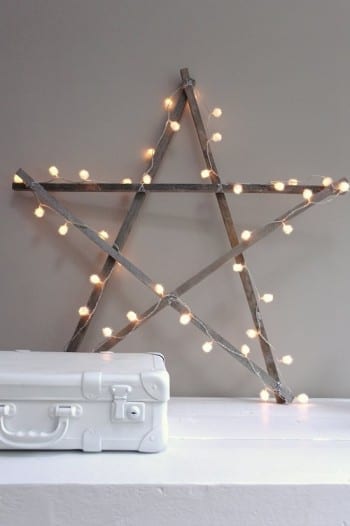 If you have a wooden garden pallet sitting around, then use the pieces of wood to make a Christmas star!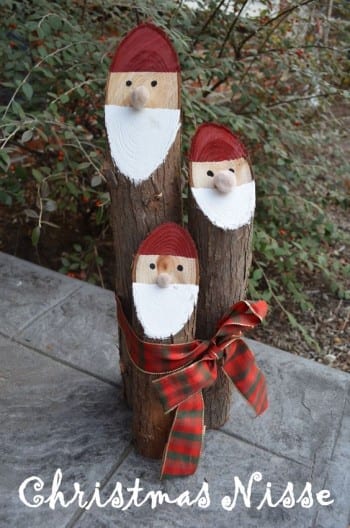 Grab some of those extra logs you have sitting around and turn them into cute little Santa stands!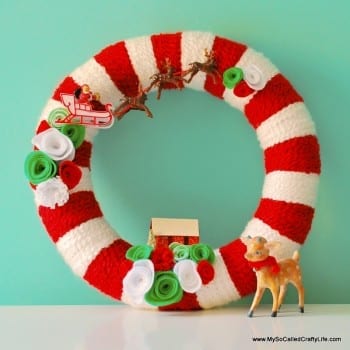 You don't' need to go out and buy a bland wreath this Christmas. Instead, make your own! You can use any sort of material that you have!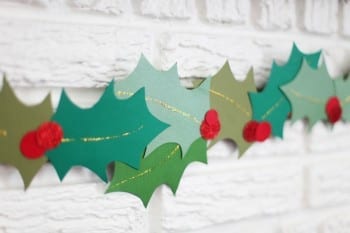 Homemade garlands are also a great idea! You can use paper, felt, pinecones, or any other item!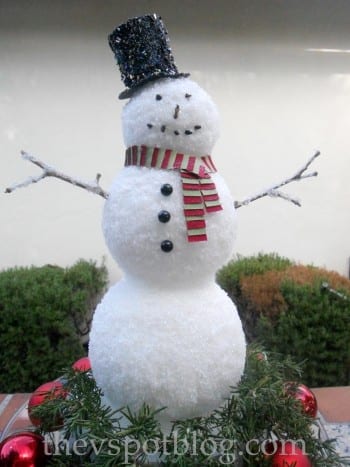 There are tons of different ways you can make snowman. From foam balls, pallet pieces, or even logs! Be creative and have fun!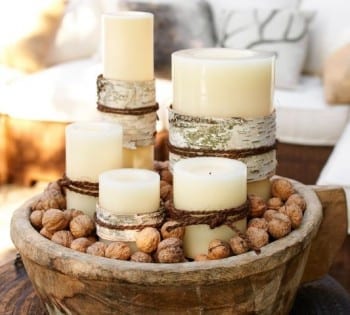 Grab a nice rustic bowl and then fill it with Christmas items that give you a great festive feel!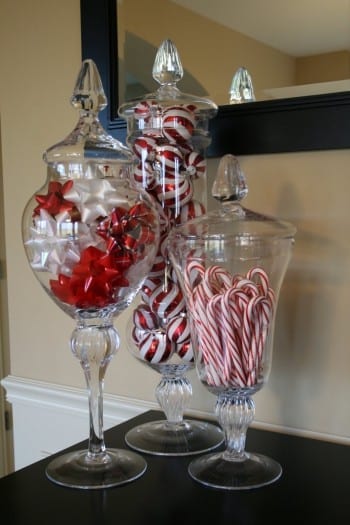 You can also take empty jars and fill them with ornaments, candy canes, pinecones, or anything else Christmas-y.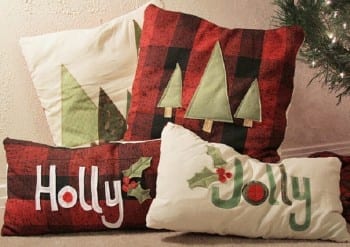 Make some great pillow covers that you can put on your couches and other furniture for the Christmas season!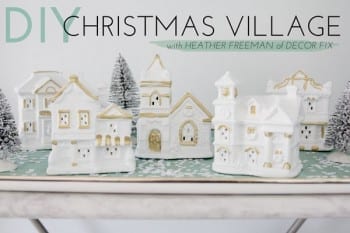 Take an old doll set and make a frosted Christmas village! You just need to spray paint the pieces white and add some cute little winter figures!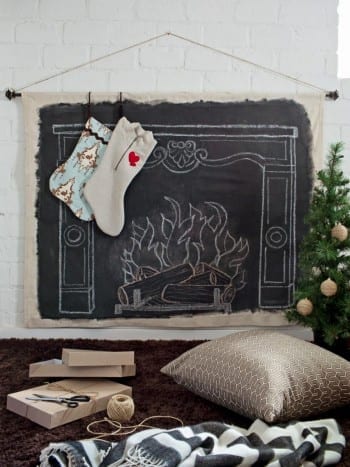 Get a small chalkboard that you can hang on the wall and draw a faux fireplace on it that you can use to "drink cocoa by the fire!"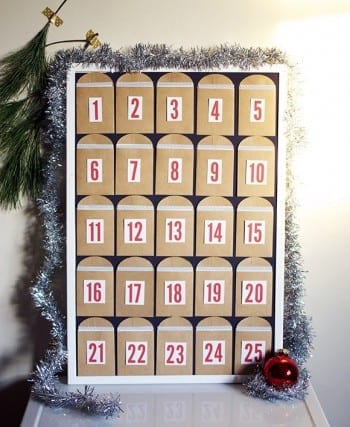 A great DIY project with your family is to make an advent calendar. This is fun to make and everyone will look forward to using it to count down!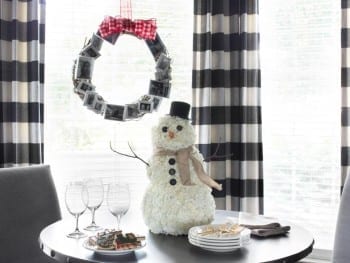 Make this incredibly cute and decorative snowman centerpiece that you can put out during Christmas dinner with the family!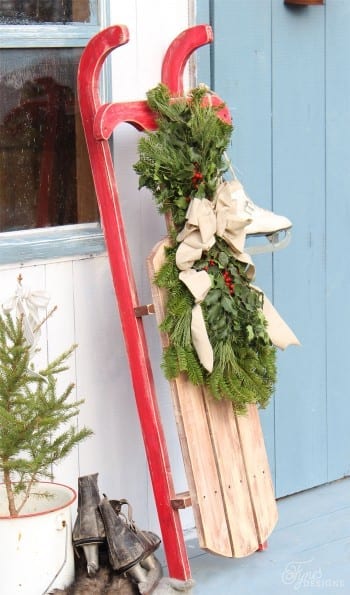 Grab some spare pieces of pallet wood and turn it into a fantastic Christmas sled decoration! You can hang it up on the wall or put it out on the porch.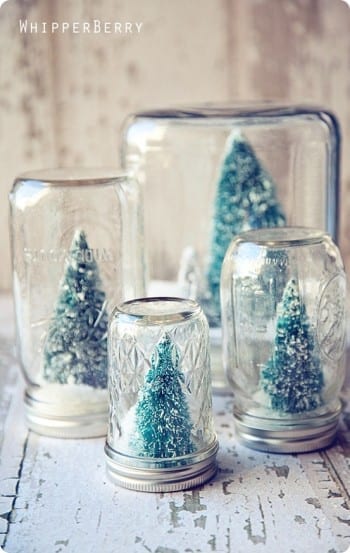 Turn old Mason jars into cute and rustic snow globes. It doesn't take too much time and looks great!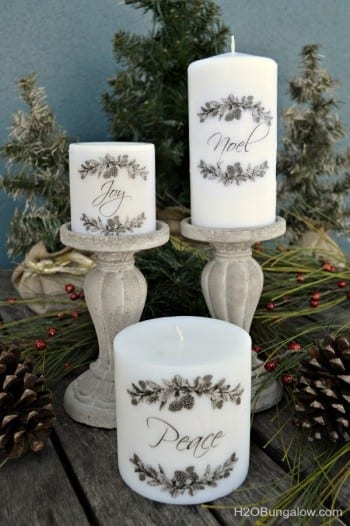 Add some words to your candles to spell out a fun and festive Christmas word like "merry" or "joy."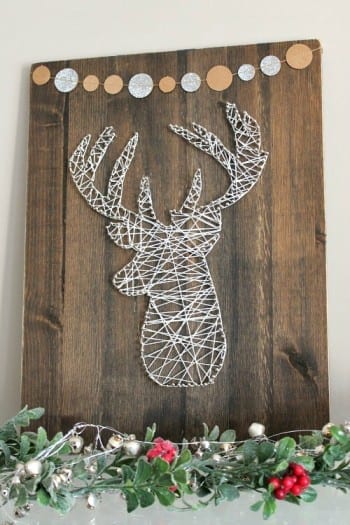 Use some string and a picture frame to make a reindeer outline. You could also make a silhouette out of some black construction paper.