Small space living is never easy. It's hard to get organized, and even harder to stay organized. Make the most of your small spaces with these life hacks sure to impress even the most skeptical.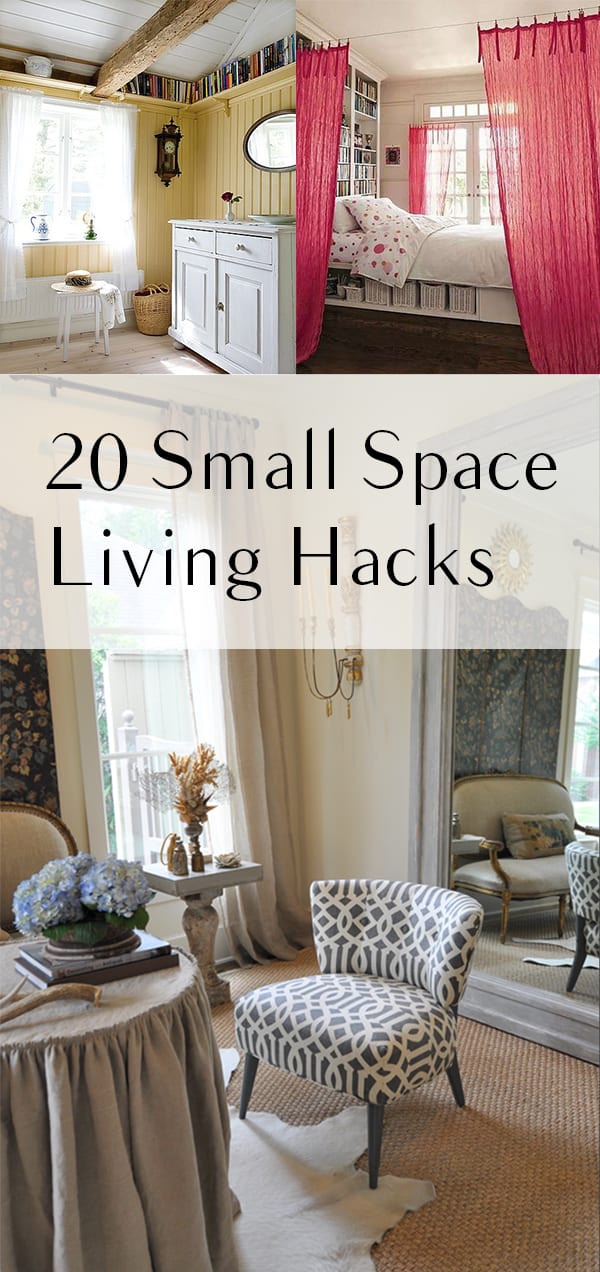 If your goal is to have a library, this tip is for you. Install shelving along the top of your walls. This opens up floor space, and is a great way to store your books and knick-knacks!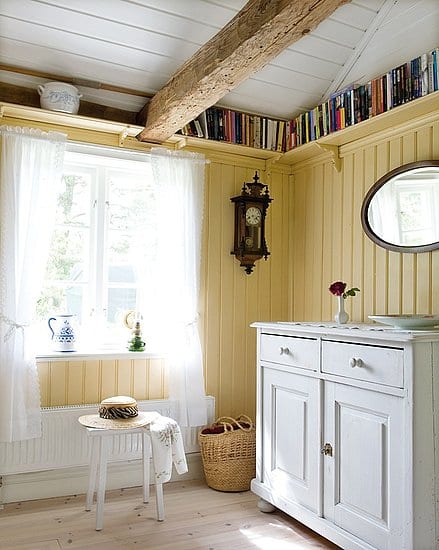 If your space doesn't have much extra room for a dining room table, that can make entertaining a challenge! Put a console table behind your couch. Perfect for football parties!
Towel rods can take up a precious amount of space in a small bathroom. If you lack space in your bathroom, consider installing your curtain rods behind your doors. If you don't want to screw in a rod, look for one that goes over your door. That way, there aren't any unsightly holes!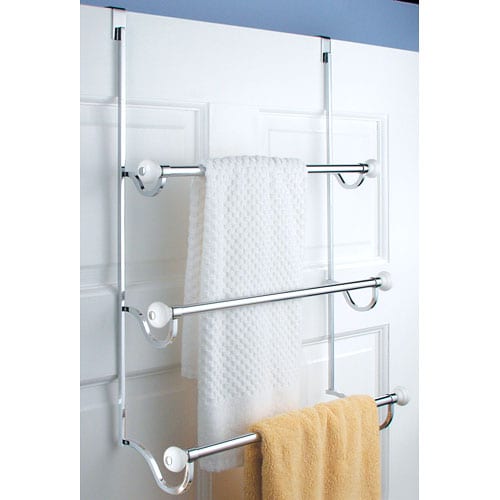 Mirrors are every interior designer's best friend. They are a great way to update spaces both big and small. Mirrors create more light and really do a great job of opening up small spaces.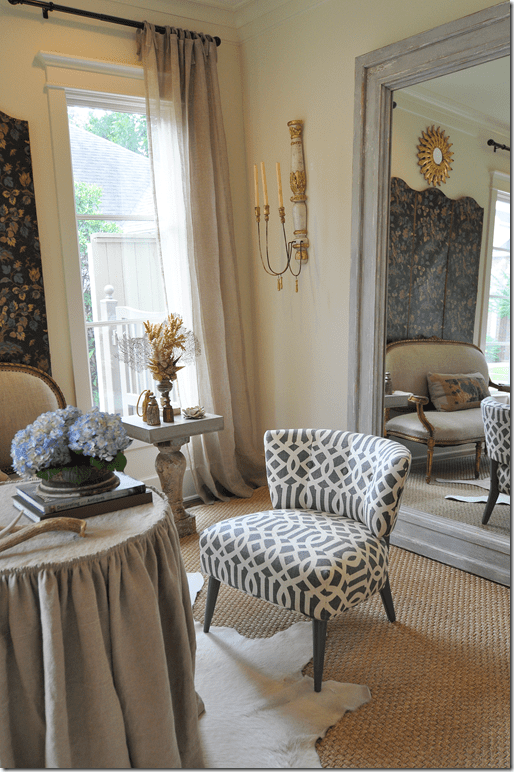 If a nightstand is simply too large for your space, it might be a good idea to install a small corner shelf. That way, you have a bedside spot for anything that you might need. What a perfect spot for that novel you're reading!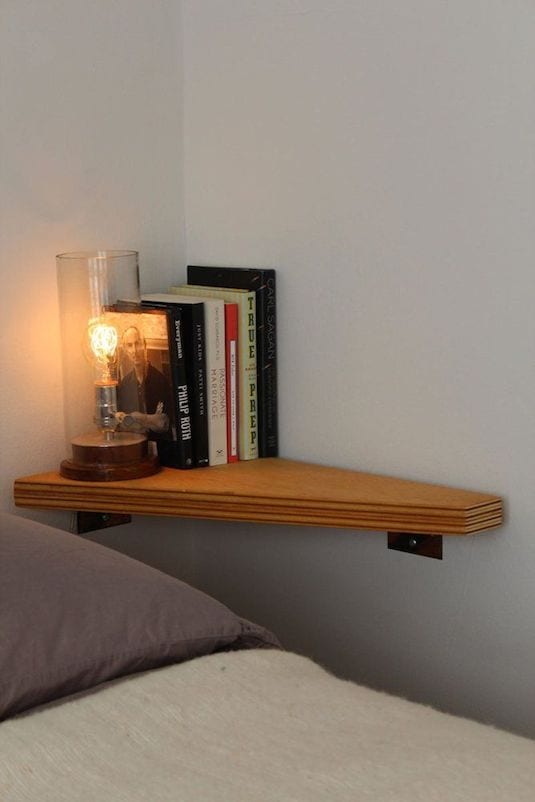 Every college student knows that the best place to store items is under your bed. Create your own under-the-bed storage by using clear bins. You can even buy bins with wheels on the bottom. Store your winter sweaters, old towels, and spare bedding in these containers. You'll be amazed at how much more closet space you can have!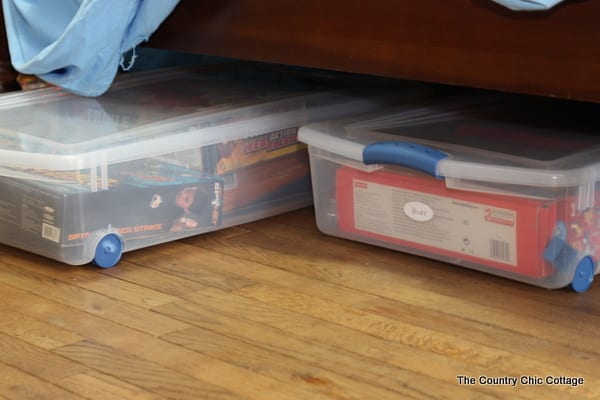 That "cupboard under the stairs" isn't just a great place for a small boy named Harry Potter. Create a cubby for each member of your family, complete with hooks and a shelf for their belongings. Aunt Petunia would definitely approve!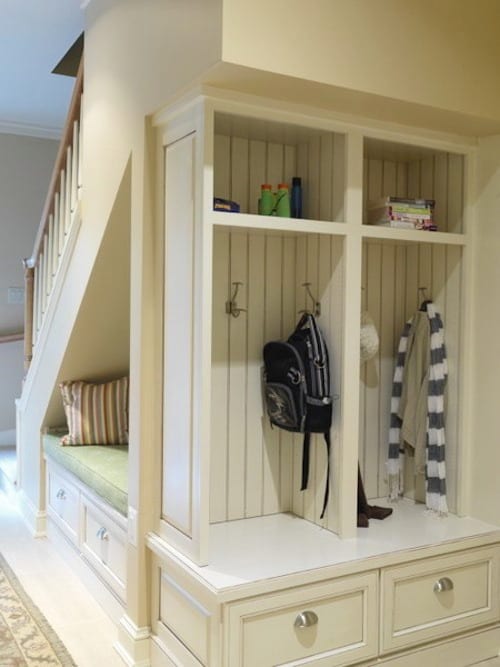 Sometimes, our rooms just aren't big enough for our favorite pieces of furniture. Instead of giving up on that dresser you love so much, see if it will fit in the closet! This is perfect for nurseries because closet space isn't always needed for baby clothes.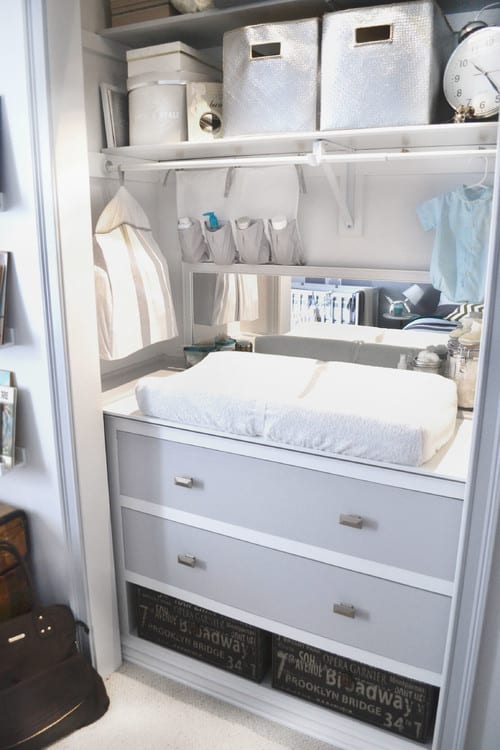 Wall spaces are perfect for storage. Mount some wicker baskets (or even bins!) to your wall, and fill with towels, toilet paper, and other bathroom necessities. These ones are installed using a curtain rod! What a great way to free up that precious counter top space!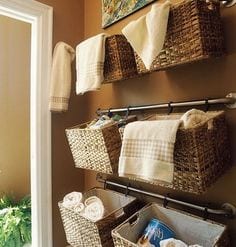 A desk is a necessity in any home. Especially for students! If you are in need of an at home work space, but don't have the room, DIY your way to a pull down desk. Shanty 2 Chic has the best tutorial for a pull down desk.

If that space between your refrigerator and wall is going unused, make a pull-out cabinet. What a great way to increase pantry storage!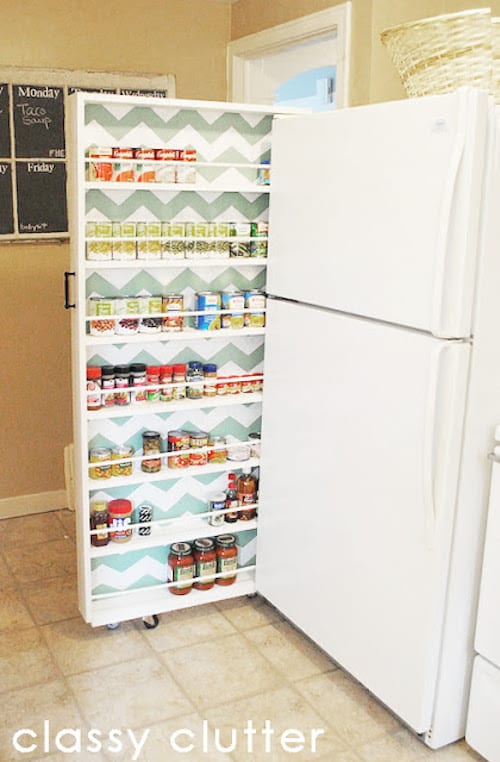 Command centers are a great way to keep a busy life organized. Use a small, unoccupied wall in a central point of your home to create this amazing small-space command center. Get the tutorial here!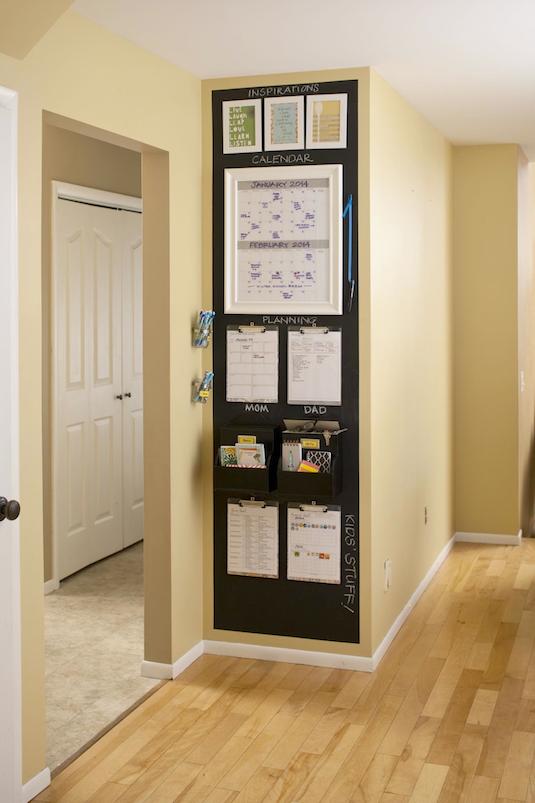 Curtains are a great way to divide rooms all while leaving the room feeling open. If your kid's share a room, dividing the shared space with a fun curtain is a great way to do so. Everyone deserves a little privacy!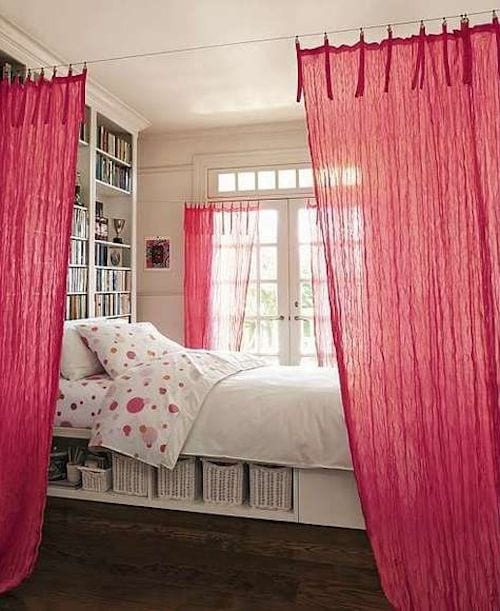 Over the cabinet waste baskets are an amazing way to keep the precious storage space in your cabinets open. This would be perfect for a small bathroom, or even in an RV! The best part? This doesn't have to be a trashcan! Use it to store cleaning supplies, or bathroom beauty products!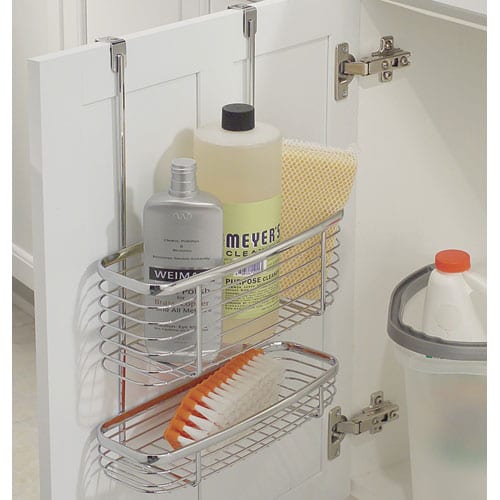 Tank tops aren't the easiest thing to store. They're tricky to fold, and they take up tons of room! Use shower curtain rings and a hanger to hang all of your tank tops. The one hanger won't take up much closet space, and you'll have so much space in your dresser.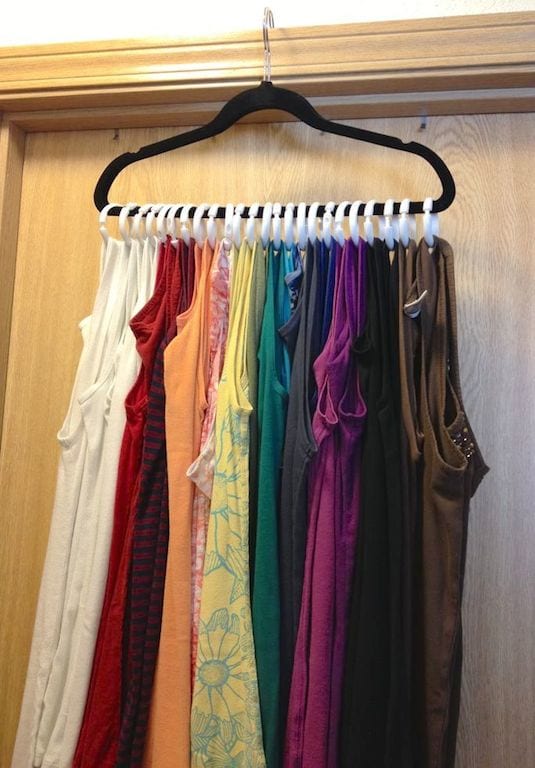 Free up your kitchen counter top space by hanging baskets across your back splash. Get the tutorial from No.29 Design.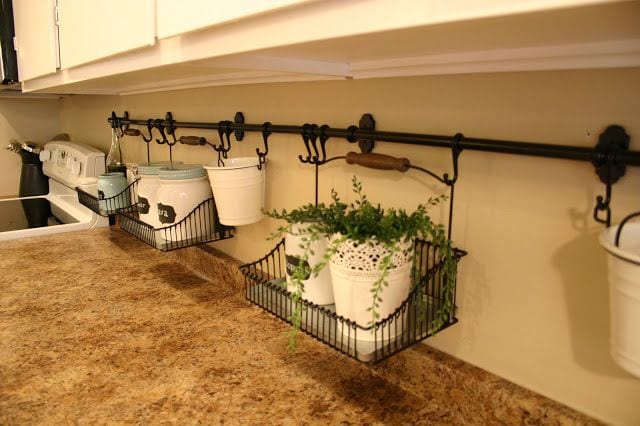 Installing floating vanity shelves in your bathroom is a great way to store any items that would normally be on the counter top. Include things like, cotton balls, makeup brushes, soaps, and anything else you wish to keep handy in the bathroom.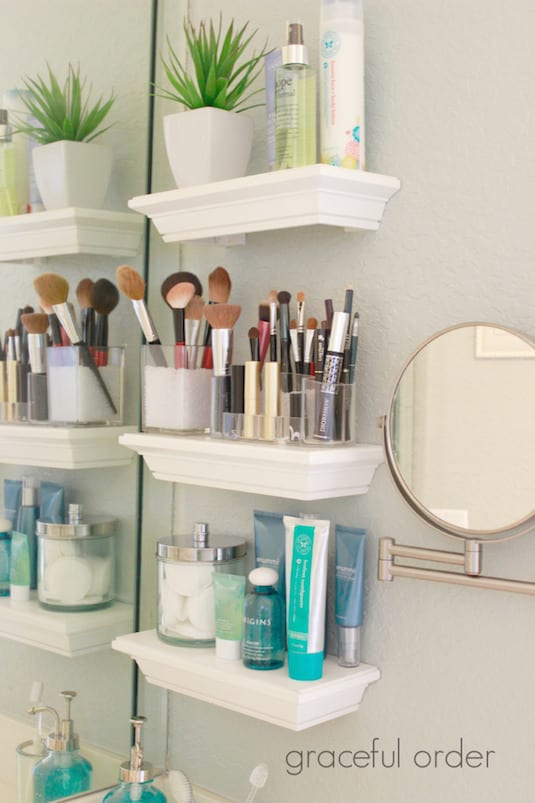 Installing an over the faucet shelf is a great way to store soaps, razors, jewelry and other bathroom items. Again, it is all about keeping that counter top space clear!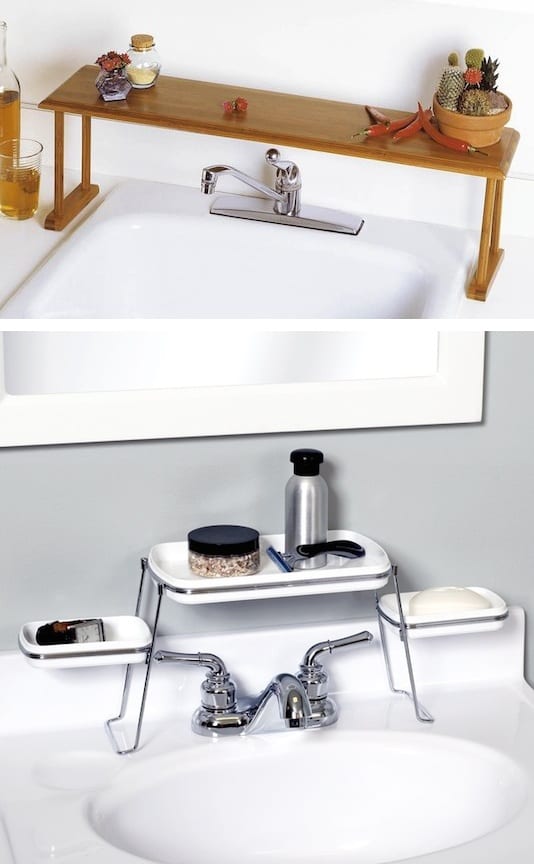 There is literally a shelf for everything! Install a shelf above your bathroom door to keep things like spare towels and toilitries.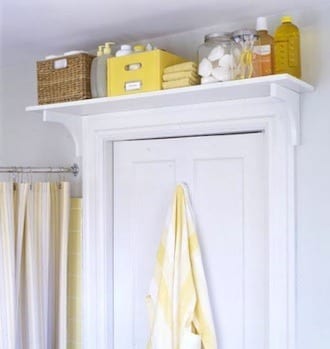 Store your spices along the empty wall in your pantry. Spices can be a hassle to store!