Showing off your house number can be a bit of a difficult task. It needs to be visible from the street, and it needs to look great with your decor! If you are tired of the usual same old same old, here are eleven great house number ideas.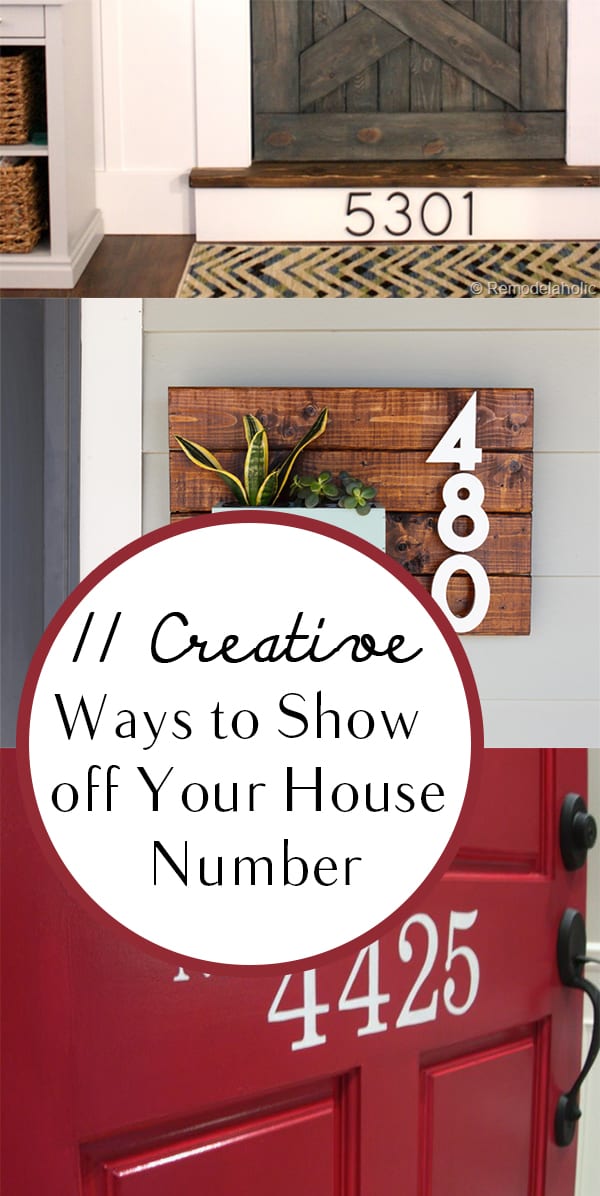 Display your house number on a bench. Paint the your numbers on some spare terracotta pots. Add some bright flours for a contrasting touch.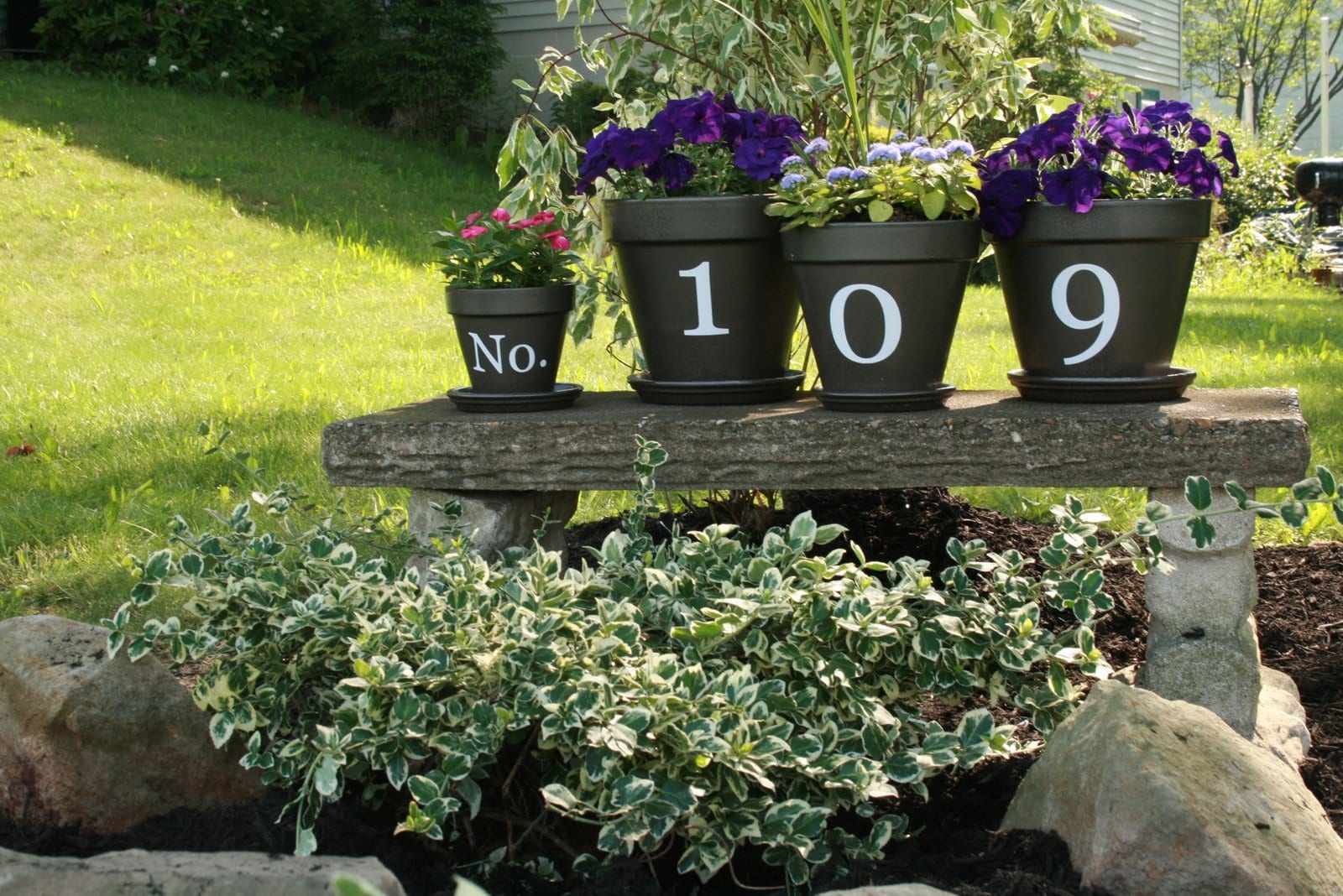 A plywood backdrop makes an easy upgrade. How awesome is it when rustic touches can be brought outside?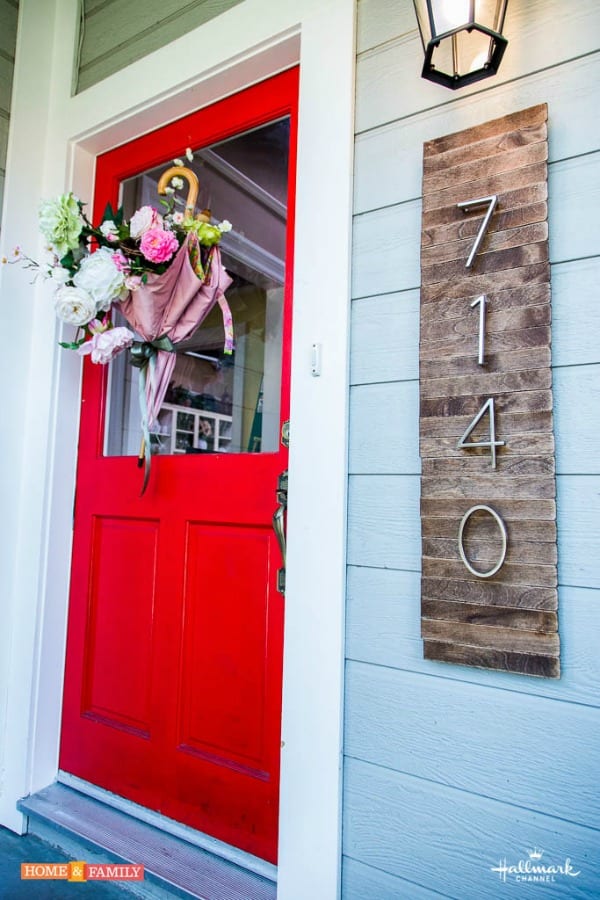 Use a monogram to display your house number. Pick a fun pattern and a bright color! Tutorial from Craft Cuts.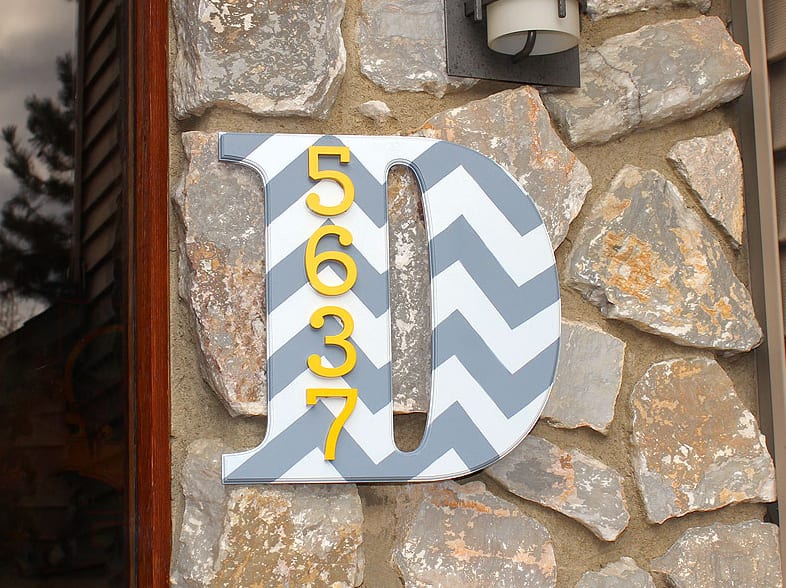 Instructables has the perfect tutorial for an industrial themed house number display. This can be made using stainless steel screws and a wooden plank!
Add some earth to your front porch by including a planter next to your house number.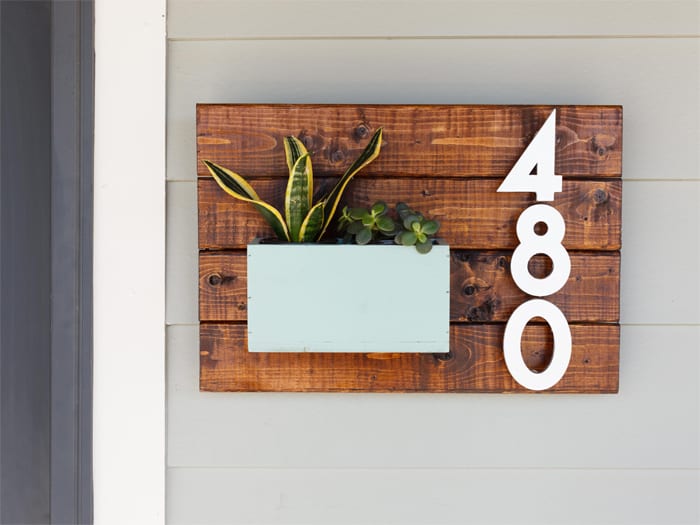 Use faux, or even grow real grass to make this fun display. It practically screams summer!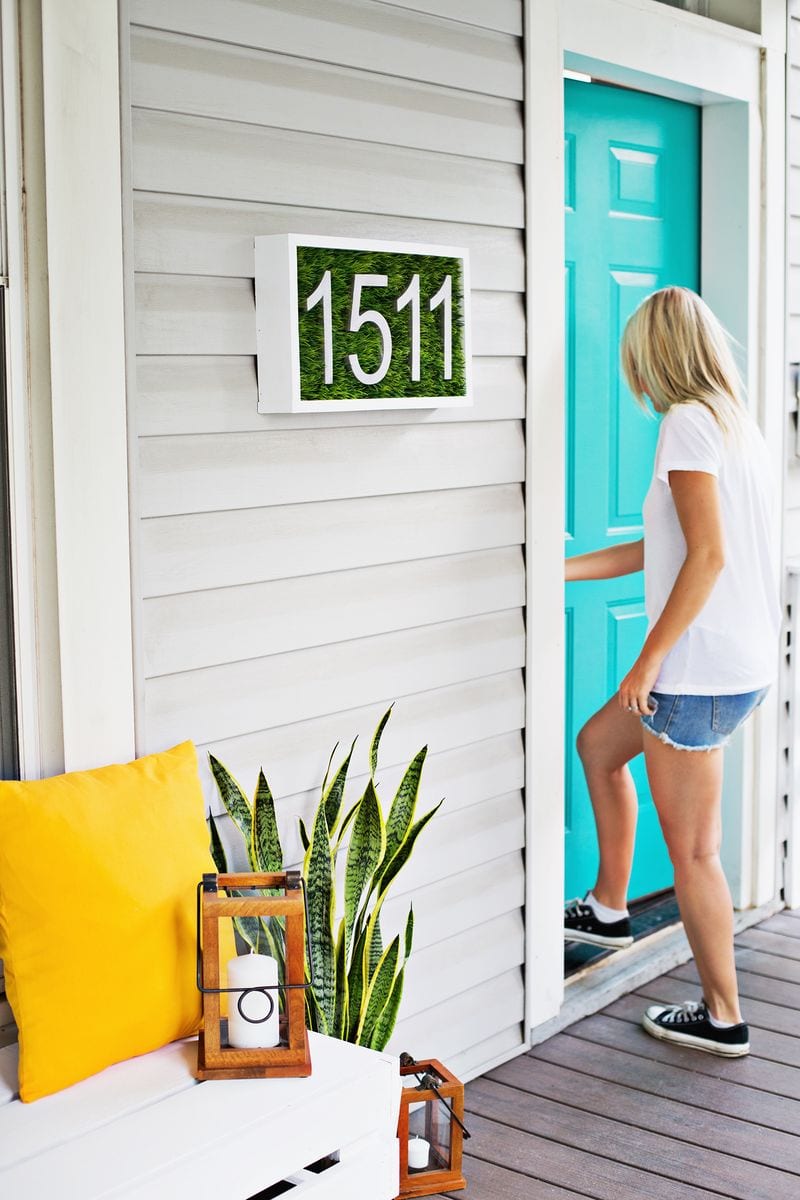 Repurpose an antique or just unused wooden door. Distress the paint, and add a big number display. Tutorial from The Pennington Point.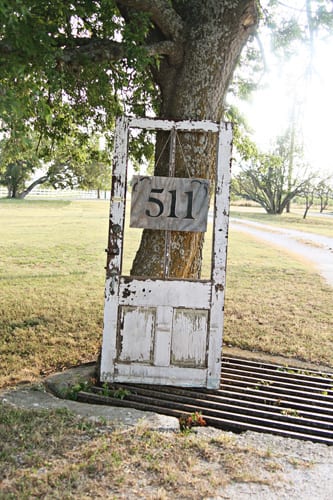 Screw numbers into a wooden post and add a coat of paint. Hang a planter on the end!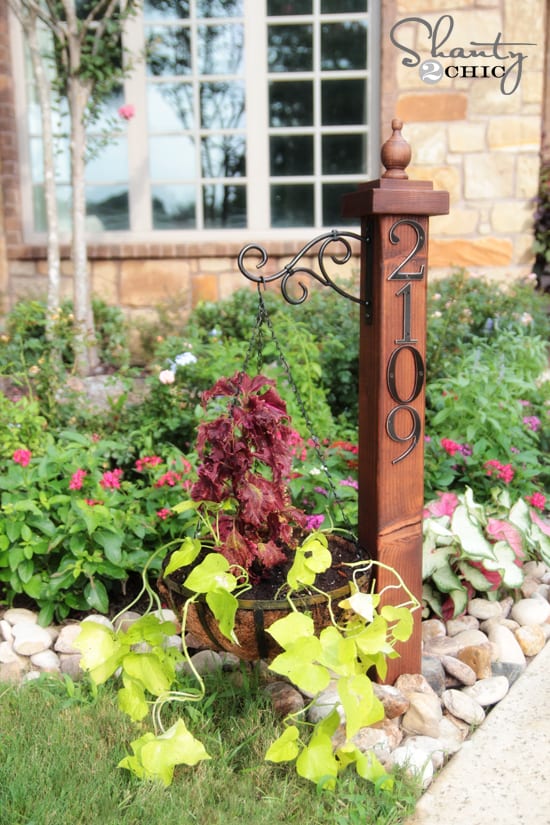 Use a picture frame and some chalkboard paint to display your house number in a cute way. Change the ribbon according to the seasons or holidays!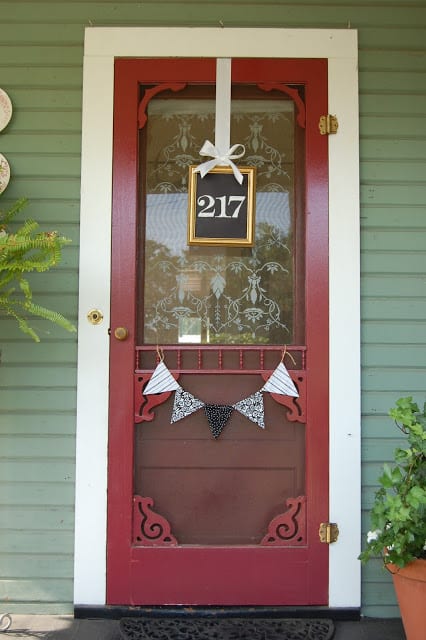 Guide wayward travelers back home with a glow in the dark lantern. Use stickers to display your house number.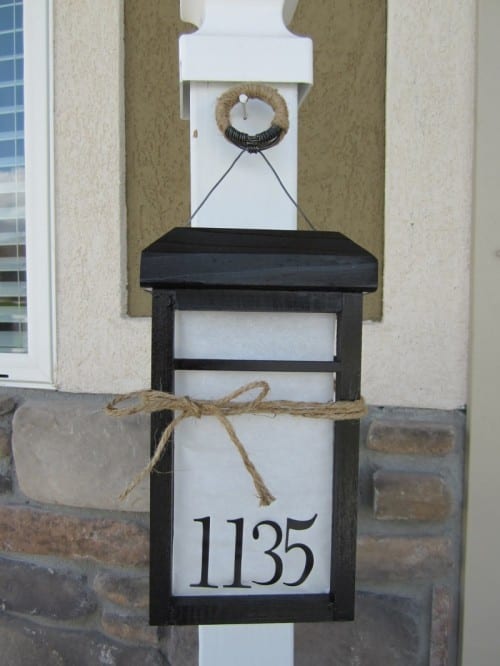 Paint your house number across your door. Pick a color that creates a dramatic contrast so it can be easily seen from the road.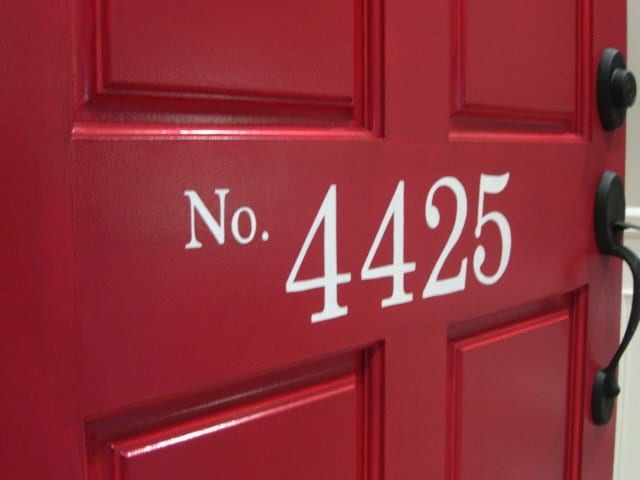 Instead of just installing them above your garage, or on your door. Paint or screw in numbers on your porch's stair riser. Looks great with the wooden door!