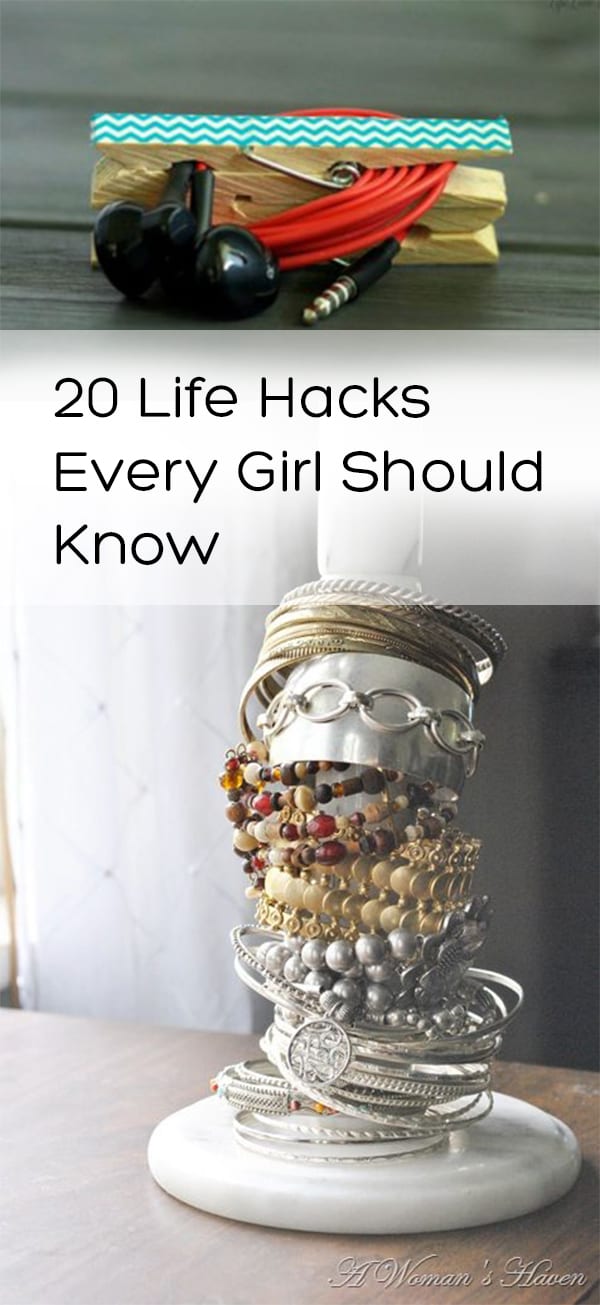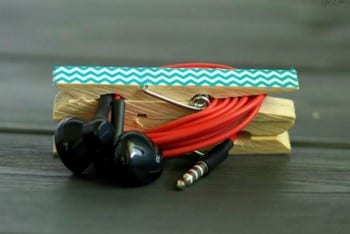 Take a clothespin and use it to store your headphones! No more tangled mess whenever you want to listen to them! Make it cute by adding a fun design to the sides of it.
Use a tension rod to make shoe storage in your room. Just put the tension rod up and hang your heeled shoes from it!
Carve out the interior of an old book and use it to make a covert phone charging area. Just put your phone in it and close the cover to hide it away!
Attach curtain rings to a hanger and then weave one scarf through each ring. It's an easy way to store scarves that makes them accessible still!
Use an over-the-door organizer to store your makeup. This is especially helpful if your bathroom is small or you live with other girls because it makes your makeup mobile.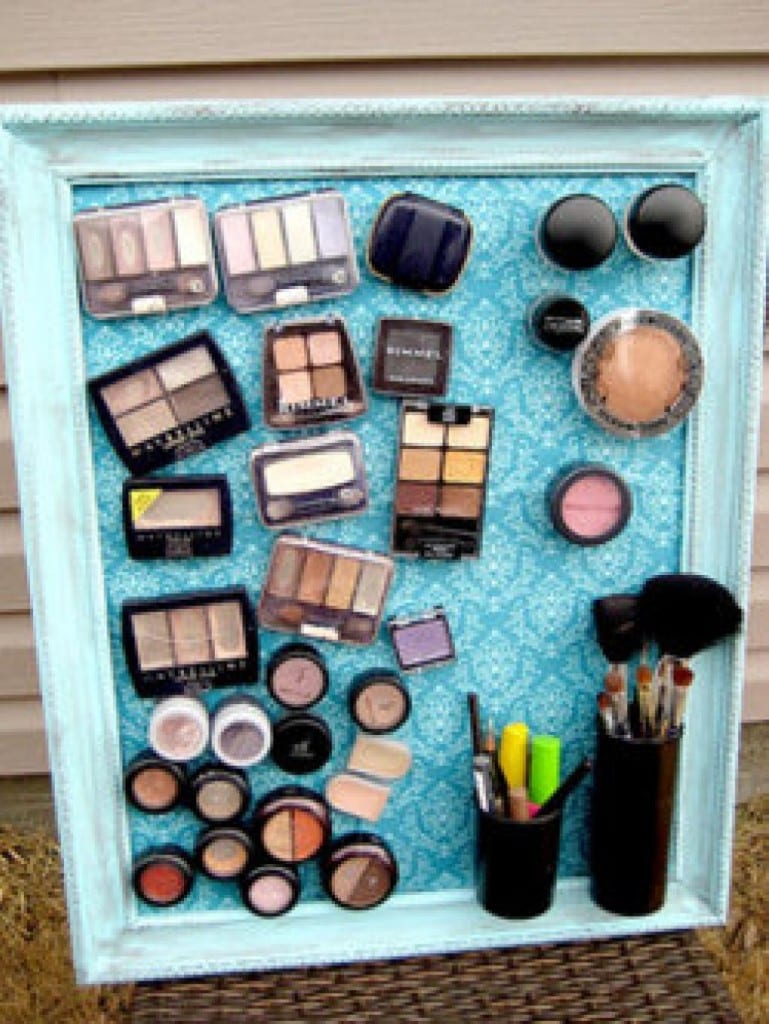 Another great way to store your makeup is putting it all on a magnetized board that you can take with you. It's super easy and looks great!
Take a tension rod, put some rings on it that have clips, and then use that to hang up bottles and containers of lotion, soap, and other items. It's a great way to get some extra storage in the bathroom.
Use an old Tic Tac container to store your bobby pins. Just put your bobby pins in it and you'll never lose them ever again.
You can also attach a magnet near your bathroom sink to hold all of your bobby pins all in one spot. Super easy and really helpful when you're getting ready in the morning.
Keep your schedule organized and out in the open by putting up a string with seven different clothespins and then a paper for what you need to do each day. It's a super easy way to stay on top of things.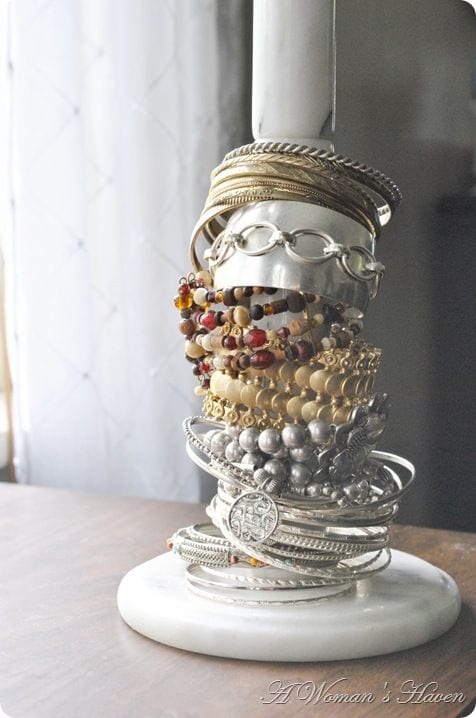 Use a paper towel holder to store your bracelets. You just slide the bracelets over the rod and you're good to go!
You can also use wine bottles to store bracelets too! Just put the bracelets around the neck of the wine bottle and that's all you need to do.
To help tell the difference between your keys, just paint the ends of them all different colors! That way it will be color coded instead of just having to guess.
Store your eye shadow in an ice tray to keep them much more organized and stored properly. You just use one slot for each eye shadow! So easy!
Organize and keep your cords separate by tying them up with ribbon when you aren't using them. The colors will remind you which cord goes to what and they'll stay untangled.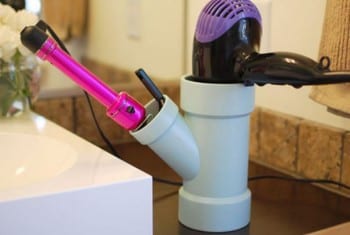 Take a piece of PVC pipe and use it as a holster for your hair dryer, straightener, and other hot tools! It's super nice and actually helps things stayed organized.
If you don't like that, then you can also hang them up on command hooks underneath your sink. Just attach them to the inside of the cupboard and hang the hot tools by their wrapped up cord.
Take a picture frame and turn it into a jewelry holder! Just add some pegboard to the inside of it, put strings across it, or something else and hang your jewelry from it!
For a super easy way to decorate, take some corkboard, paint it, and then just hang it up. It's easy wall art that you can easily replace, move, or change!
Jazz up an old pair of shoes with some ribbon and paint! Paint the shoes a new color or design and then use ribbon as the shoelaces!