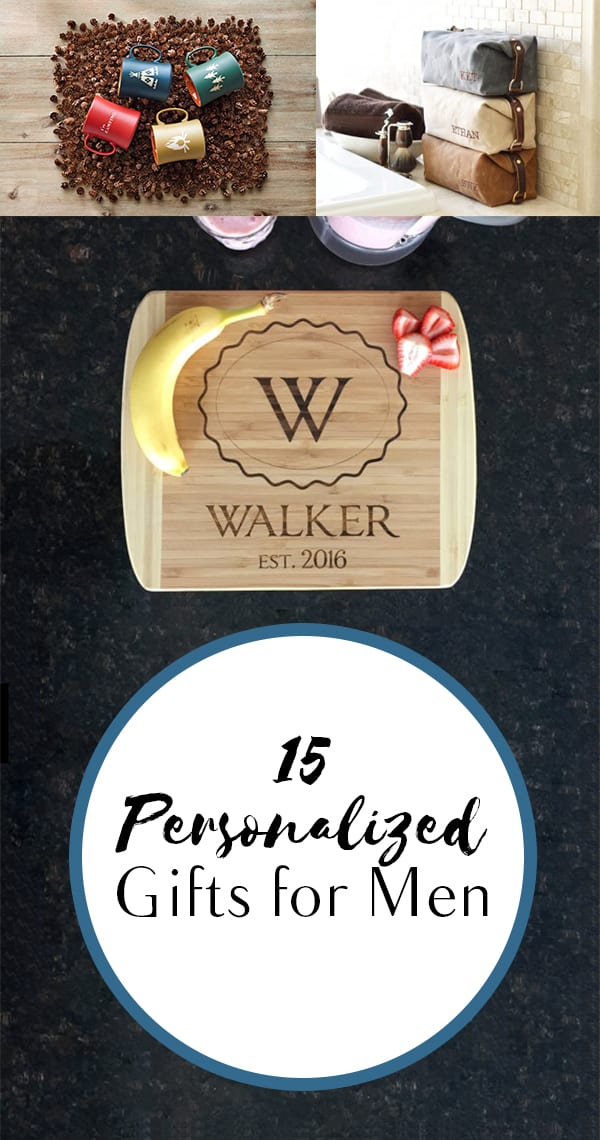 If the man in your life loves to cook, get him a personalized cutting board from  Cheers Gift Shop. Aren't these bamboo cutting boards gorgeous?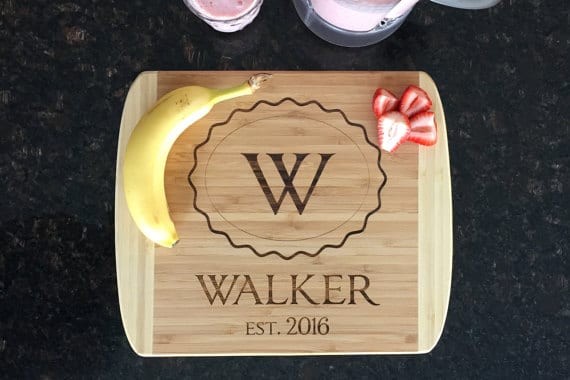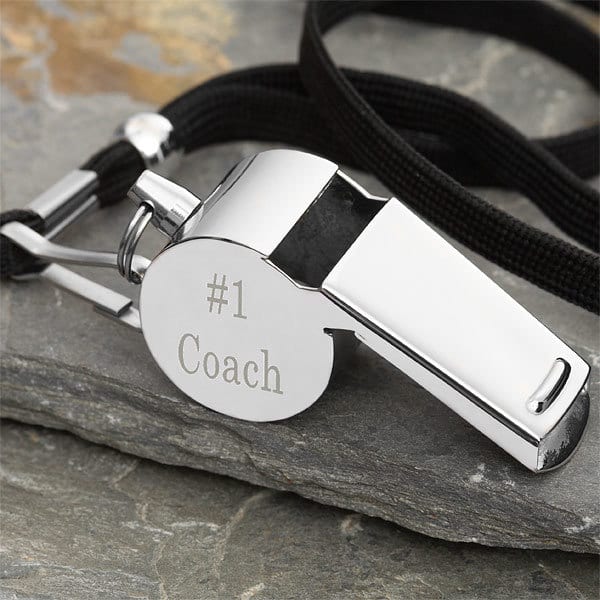 If your man loves sports, then get him some personalized sports equipment. It could be a basketball with his name on it or a pair of soccer shorts that are his favorite color. Just find a sport he likes and get some personalized equipment for it.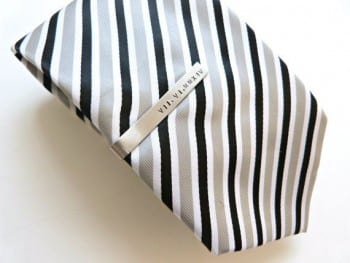 For the businessman or fancy dresser, get him a personalized necktie or clip. It can be a pattern he loves, a color he adores, or even just a normal tie with a cute message on the back.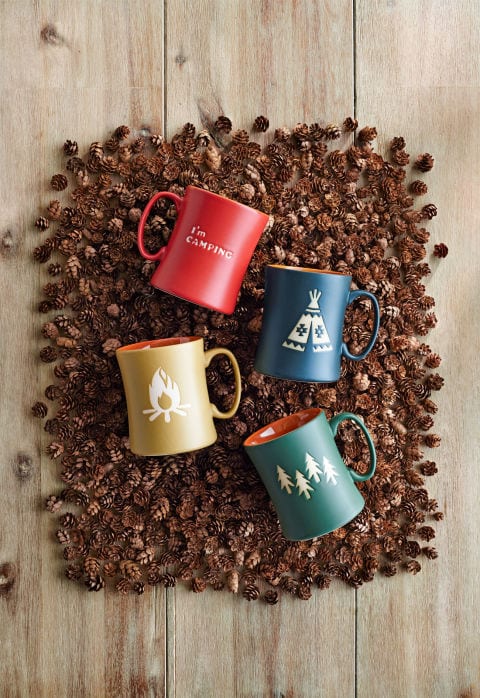 Get a personalized and customized coffee mug for your man this year! You can put a design on the side that represents him (like trees or a fish for a hunter or fisherman), and then add his favorite type of brew as a bonus.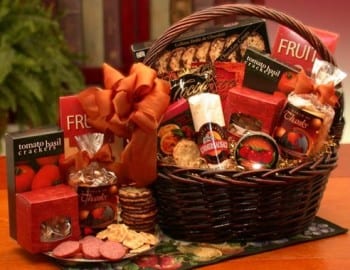 Most men love getting food as a gift. So, this year, get him an assortment of all his favorite foods. Get anything from sweet to salty and put it all in one big present.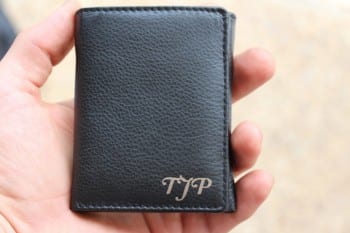 Most guys' wallets are in bad condition, so get your man a new one this year and make it personal! You can put a picture of you guys in it, or inscribe his favorite quote on the inside of the wallet. Be creative and have fun.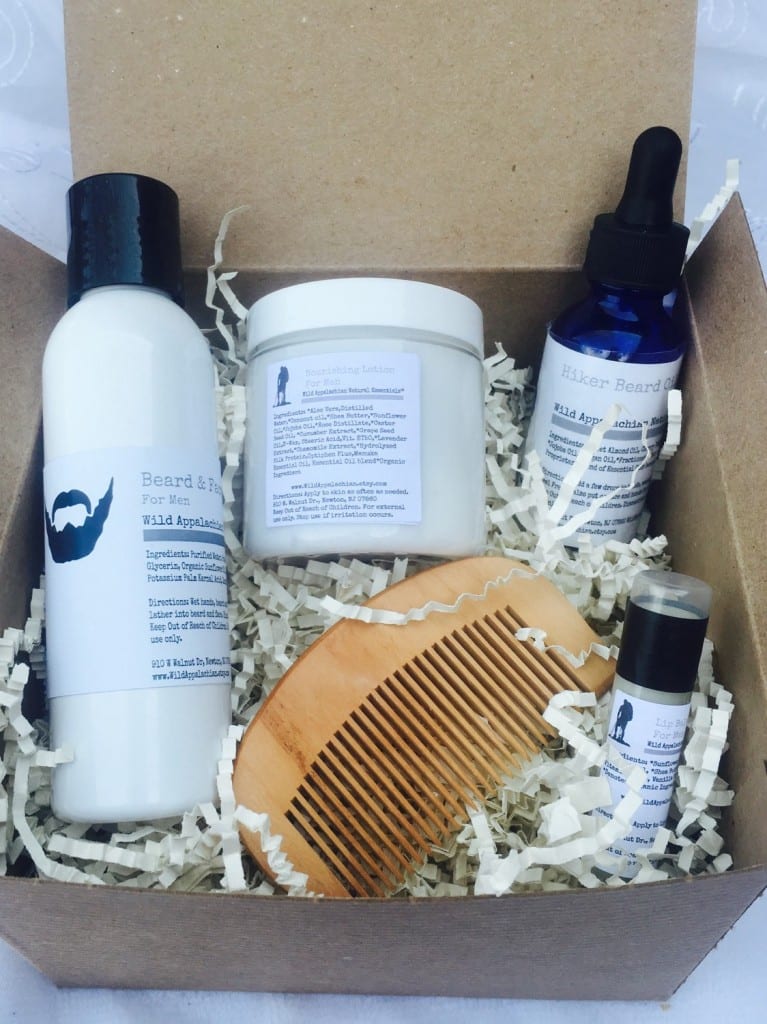 A grooming kit is never a bad idea for your man, especially if he needs it! You can customize it with whatever he needs: beard oils, mustache comb, cologne, etc.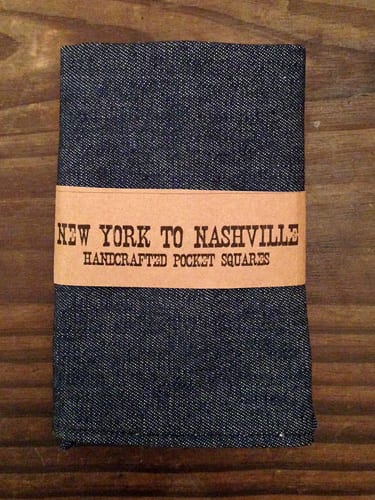 If your man likes to dress fancy, then get him some personalized pocket squares that he can put in his suit coat! They look great, match the tie, and really pull an outfit together.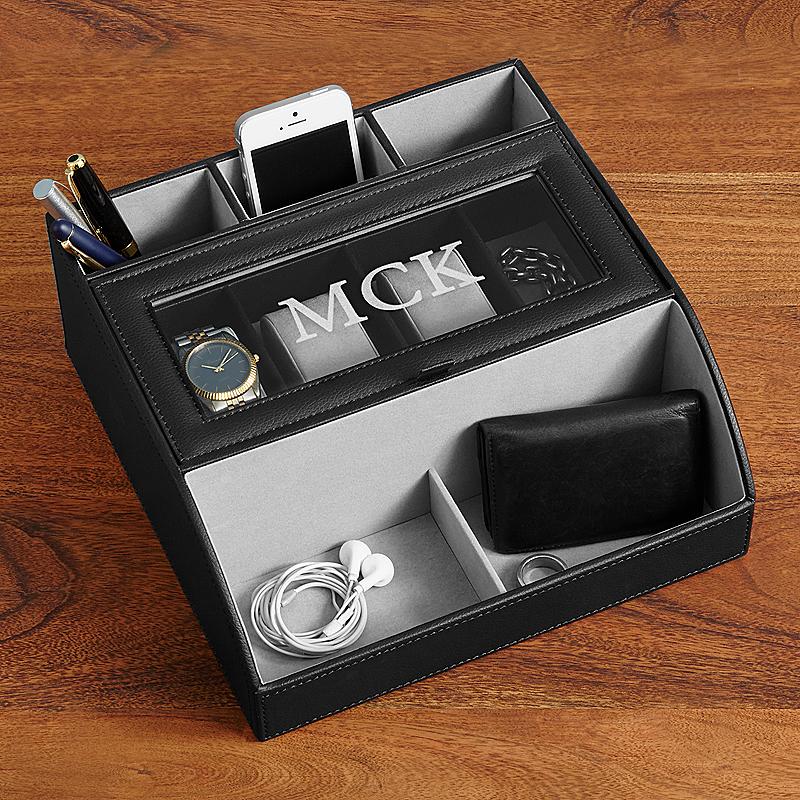 I love this leather organizer. Not only does it look great, but it keeps all of your man's things in order, from his watch to his phone. It's fantastic.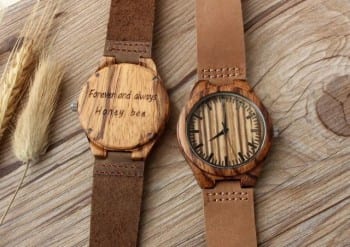 Get your man a watch that he loves and will remind him of you every time he looks at it. Personalize it with a cute design on the face or a message from you on the back.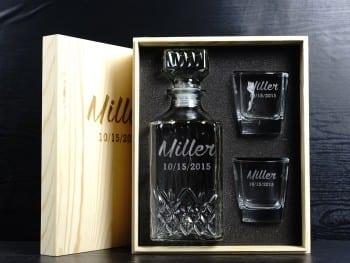 A great gift you can get is a customized whiskey set. That includes engraved glasses and container for your man to use.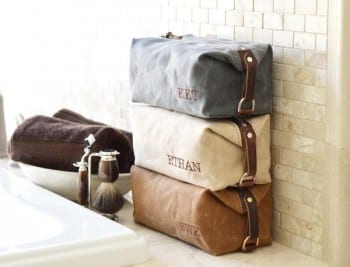 If your man has to travel a lot, then get him a personalized toiletry bag. You can put his name on it and get it in a color that he loves!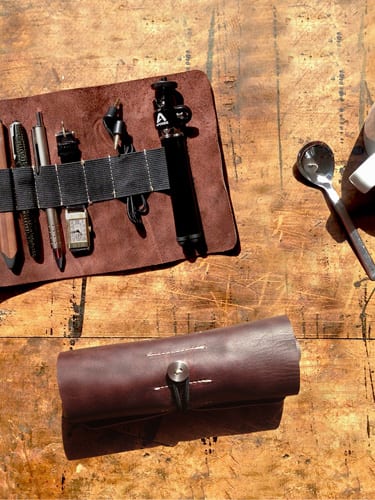 If your man likes to fix things on the go, then get him a classy leather tool roll. You can even put his name on the outside of it and fill it with his favorite tools.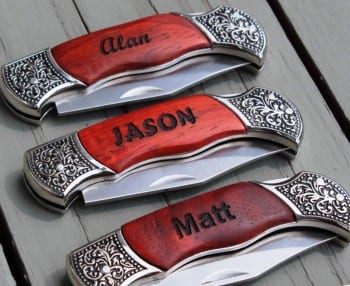 Speaking of tools, every guy likes a really nice pocket knife. Get your man one and then engrave his name on the side of it. Such a great idea!