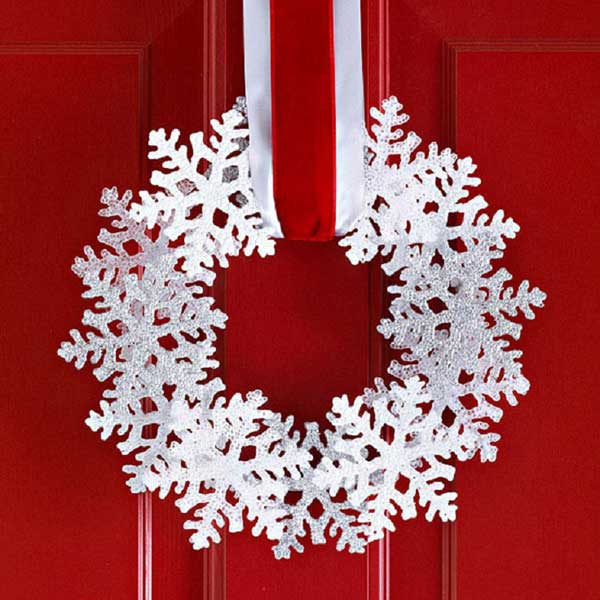 Make your very own wreath this Christmas season to save money and also make your home as unique as possible! You can put the wreath on your front door or anywhere else around your home.
Make or buy a Christmas themed doormat that welcomes any visitors before they even step inside! You can easily and frugally make your own doormat by getting a plain one and then painting a Christmas scene or word onto it!
Take some candy canes, tie them together, and make a fun candy cane vase holder for your Christmas bouquet. It's simple, cheap, and looks good. Plus you can eat it whenever you want!
Use old Mason jars and turn them into fantastic snow globes that are homemade! You just fill them with a fun Christmas scene and then put them around your home.
If you have old salt and pepper shakers, you can also turn them into cute little Christmas scenes! Just make your favorite scene and then place them in the kitchen or somewhere else!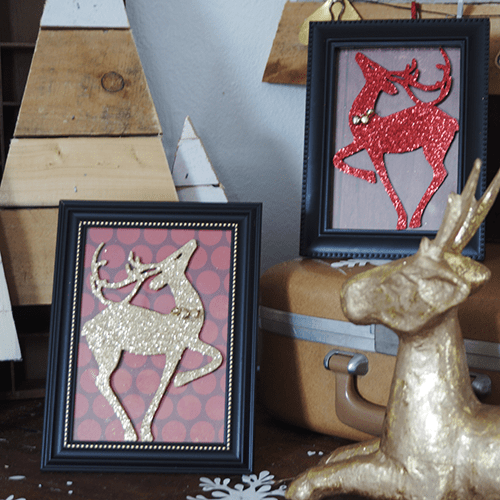 Reindeer are a popular Christmas decoration, so buy or make some! A simple reindeer silhouette works or you can get a fabric reindeer outline. There are tons of ideas and options!
A fun project to do with the family that's also really frugal is to make snowflakes for Christmas decorations! Just cut up some paper into fun snowflake designs and then hang them up around the house.
If you have extra ornaments sitting around your home, put them to use! Hang them up around your house like in the windows, on the porch, or somewhere else!
Turn small, ordinary stockings into fantastic silverware holders! You just have to slip the fork, spook, and knife into the stocking and put them on the table. So great!
Take old and boring candlesticks and make them Christmas-y by painting them and covering them in glitter! The sparkle adds a nice, cozy feel to the air along with the candle!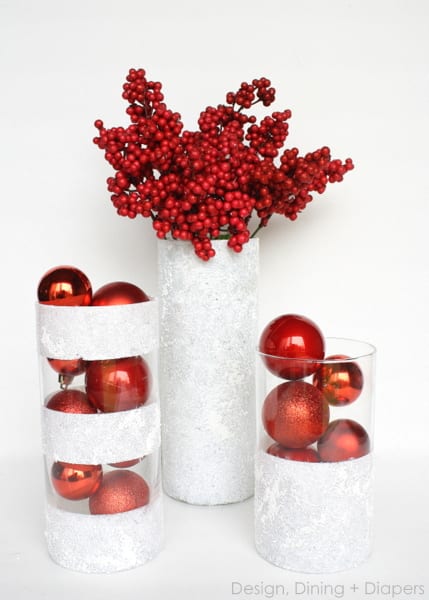 Take your plain glass vases and jars and turn them into Christmas decorations with just a little bit of work! Spray paint them to be all sorts of Christmas colors and then fill them with fun items!
Make or buy some garland that you can hang around your home, both inside and out. You can get the classic green garland or make your own out of fabric scraps, felt pieces, or even pinecones!
Get your family together and make a cute tree skirt that you can put underneath the tree! You all can decorate it however you want, with family hand prints or something, just make it fun!
Take those little house sets that you can get and turn it into a winter village by spraying it white and adding some glitter and fake snow! It looks great and adds the nice "white Christmas" look to your home.
 Make your own advent calendar that the whole family can enjoy. It can be a simple chalkboard countdown or a full-blown fabric creation. Just do whatever is best for you!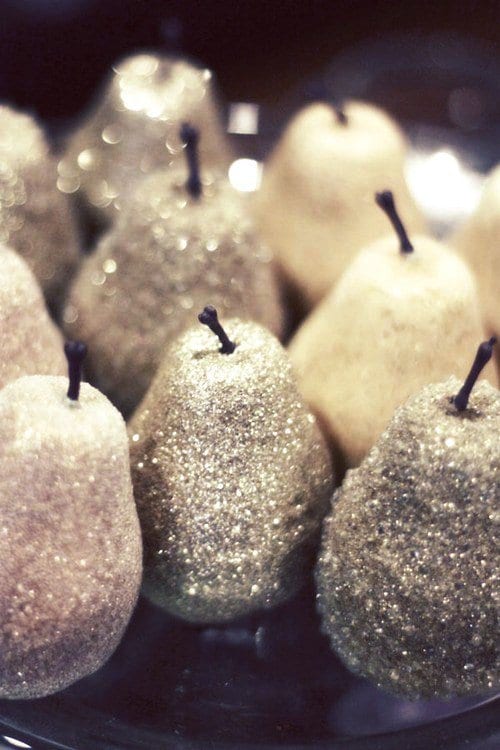 Take some fake fruit and cover them in glitter spray paint makes it so festive and Christmas-y! You can use the new fruit to decorate bowls, jars, vases, and other items around your home!
If you have some leftover wood sitting around, use it to make a cute little Christmas star. Depending on the size, it can go on the porch or somewhere inside.
Make some of your very own festive magnets that you can hang up on the fridge and other places. You can make the magnets with pictures of snowmen, reindeer, Santa, etc.
For those of you with apothecary jars but don't know what to put in them, here's an idea. Fill them with pinecones, ornaments, berry branches, and other Christmas items!
Take a Mason jar and spray it with glitter paint to get a cute snowflake-like jar that you can use as decoration. It's cheap and easy, and you can put it anywhere in your home!
Also, try making these oversize Christmas ornaments for your yard!